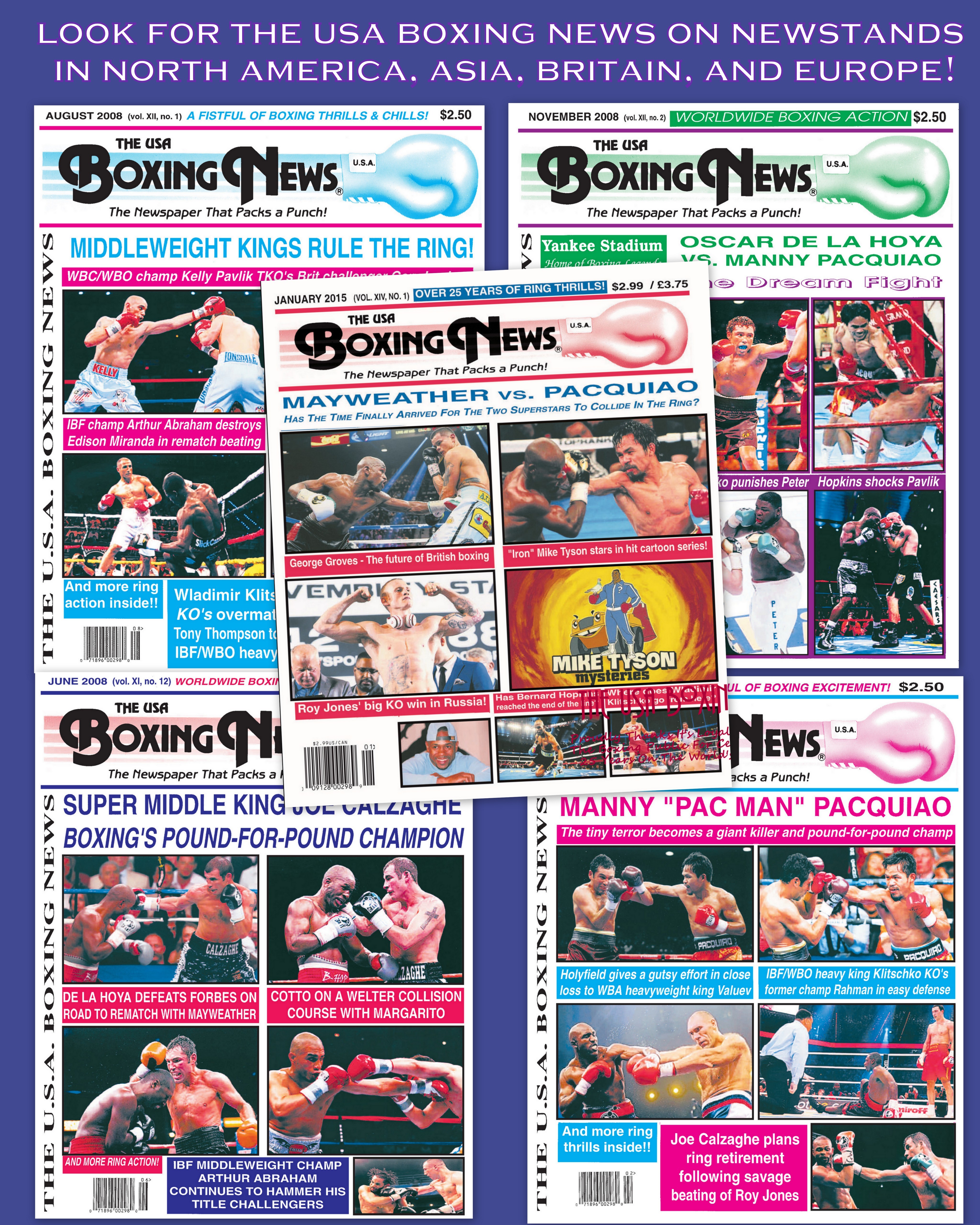 This Website is for the True Boxing Fan interested ion both current events as well as Boxing's rich history and assortment of the most colorful characters who ever lived!!
Included are pages highlighting up to date Press Releases featuring news on upcoming fights, Inside Ringside column featuring a travelogue of the boxing world by Frank Bartolini and Overseas Boxing Matches by Per-Ake Persson inside,  as well as various and numerous Stories featuring the USA Boxing News Bare Knuckle Corner. and historical and rare photographs of Fighters' Training and Fight Gallery, and film clips of the greatest boxing movies ever on film on the Best All-Time Boxing Movies page, plus many more exciting and one-of-a-kind pages and features!!
MAYWEATHER vs. McGREGOR
Check out the odds on the fight on the
New Press Releases and Boxing Stories  Page!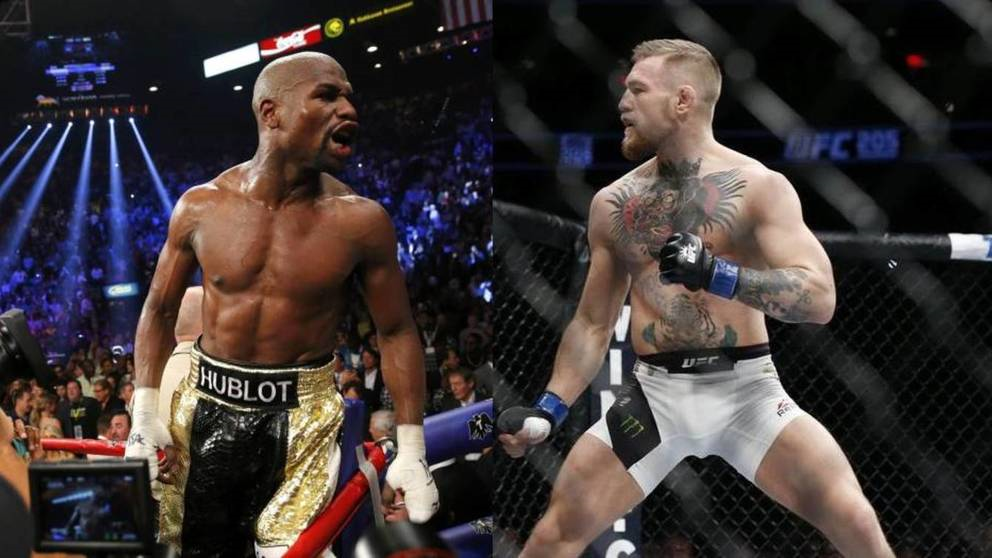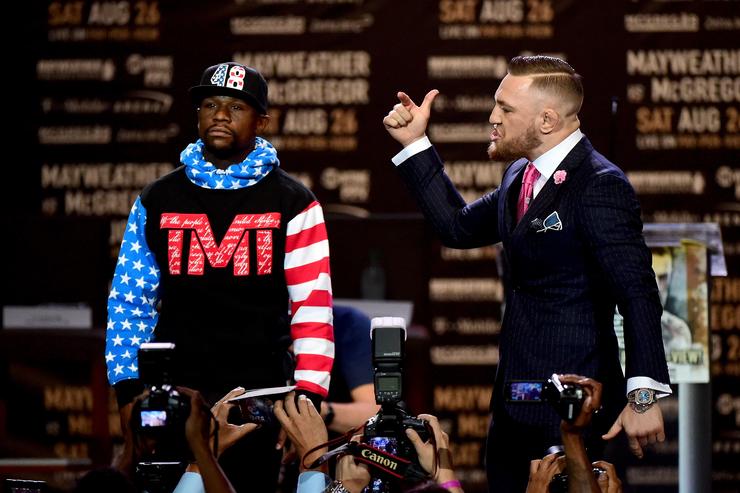 Check out Press Conference and News Reports of big fight on the Pages: 
New Press Releases and Boxing Stories  and INSIDE RINGSIDE With Frank Bartolini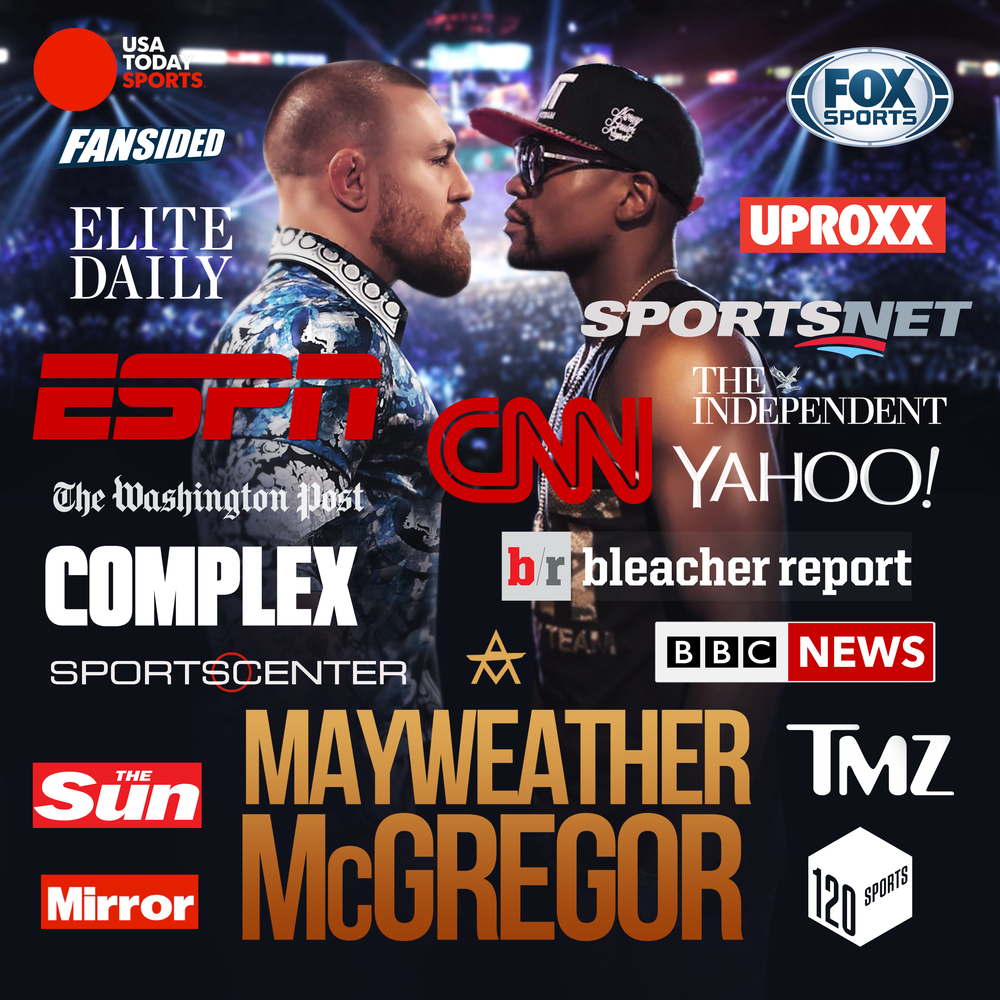 __________________________ 
THE FLOYD MAYWEATHER JR. FOUNDATION AND MAYWEATHER PROMOTIONS RETURNS FOR THE 5TH ANNUAL "BACK-2-SCHOOL SUPPLY GIVEAWAY"
AT WEST FLAMINGO PARK IN LAS VEGAS

Was A Huge Success!!
SUPPLY & LAPTOP GIVEAWAYS, FOOD,  PRIZES,  ENTERTAINMENT, PLUS MORE!
See details on NEW Press Releases and Boxing News Stories  PAGE
See all the updates and videos leading up to the big fight on the  NEW Press Releases and Boxing News Stories  PAGE
________________________

See updates on New Press Releases Page________________________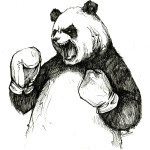 Check out Joseph Catena's
RING RAGE PAGE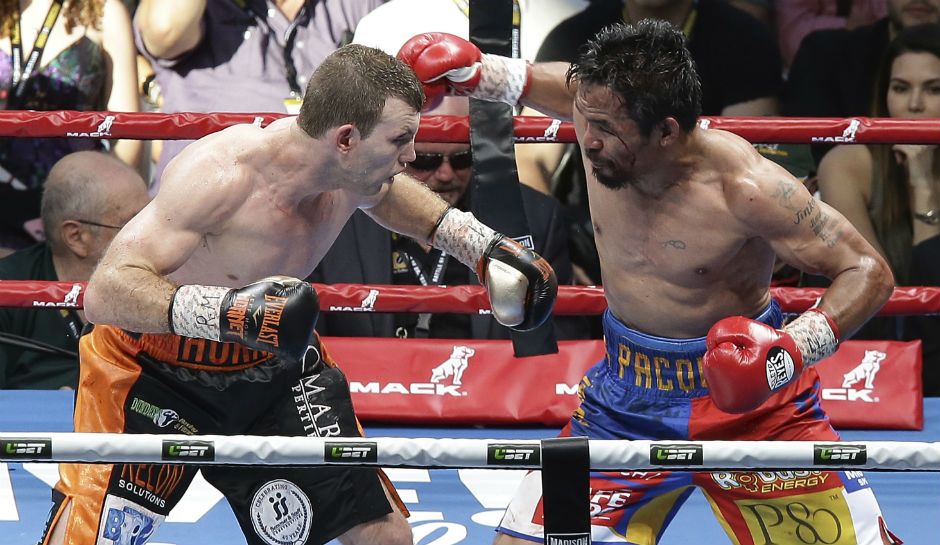 Hear him rant about the State of Boxing and the Pacquiao Robbery
________________________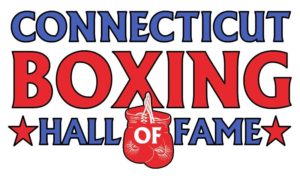 Connecticut Boxing Hall of Fame
Class of 2017 Announced
Check out new Connecticut Boxing Hall of Fame Page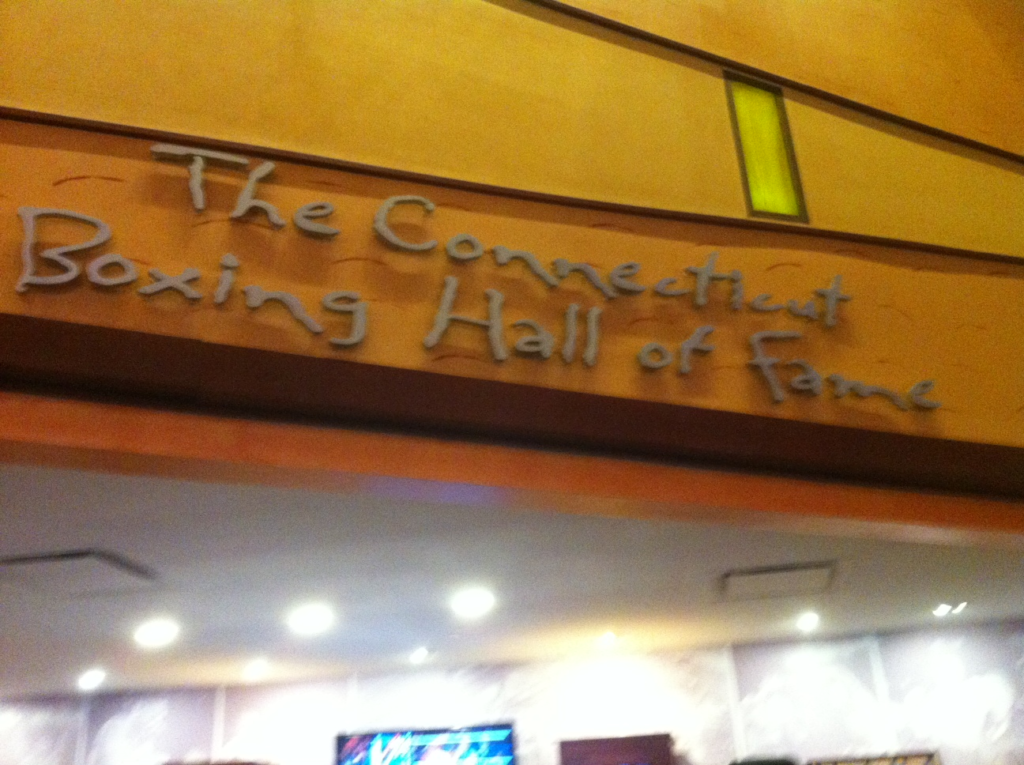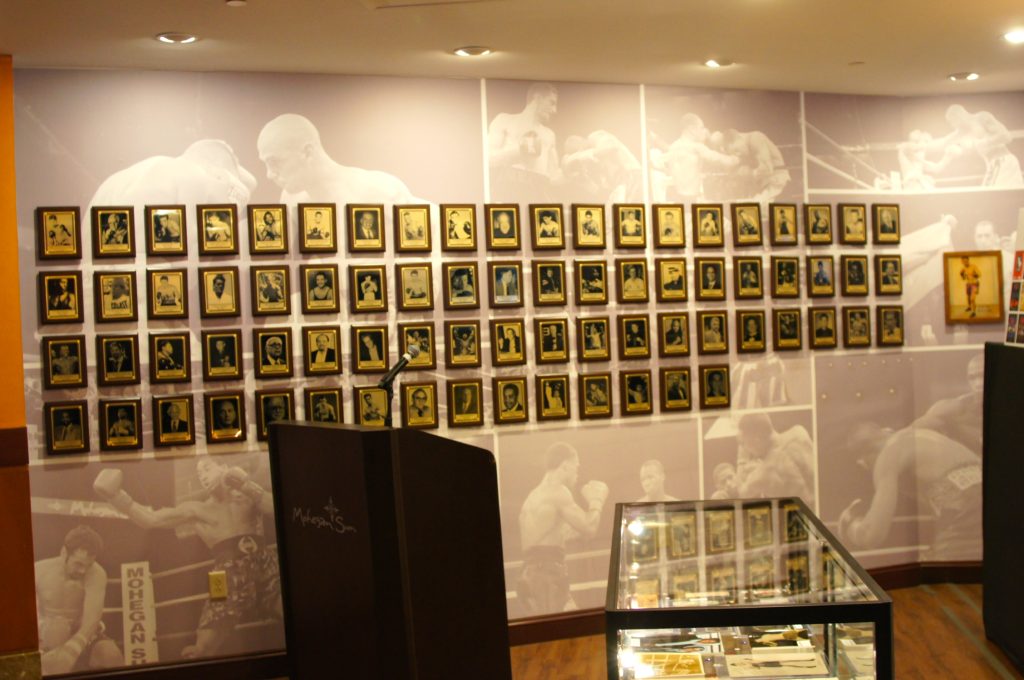 ___________________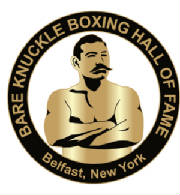 Check out the entire 2017 Induction Ceremony of the Bare Knuckle Boxing Hall of Fame 
Go to The Bare Knuckle Boxing Hall of Fame Page
_________________
View all the thrilling action at the 2017 Superman Celebration!
Check out the Superman–Boxing Connection Page!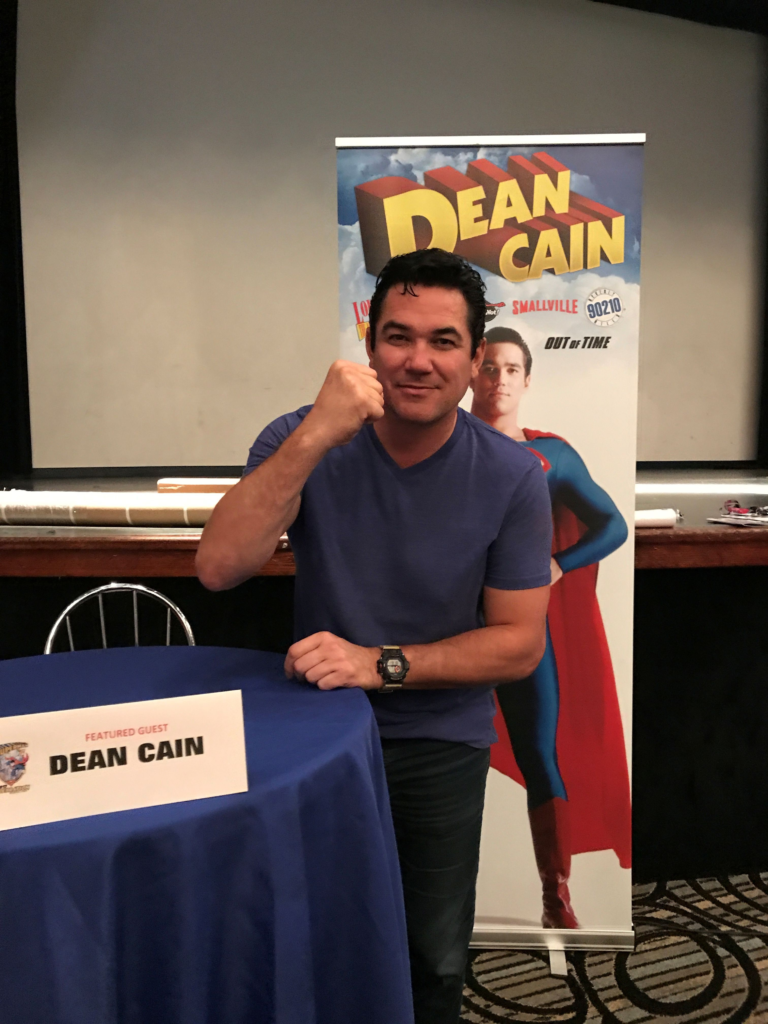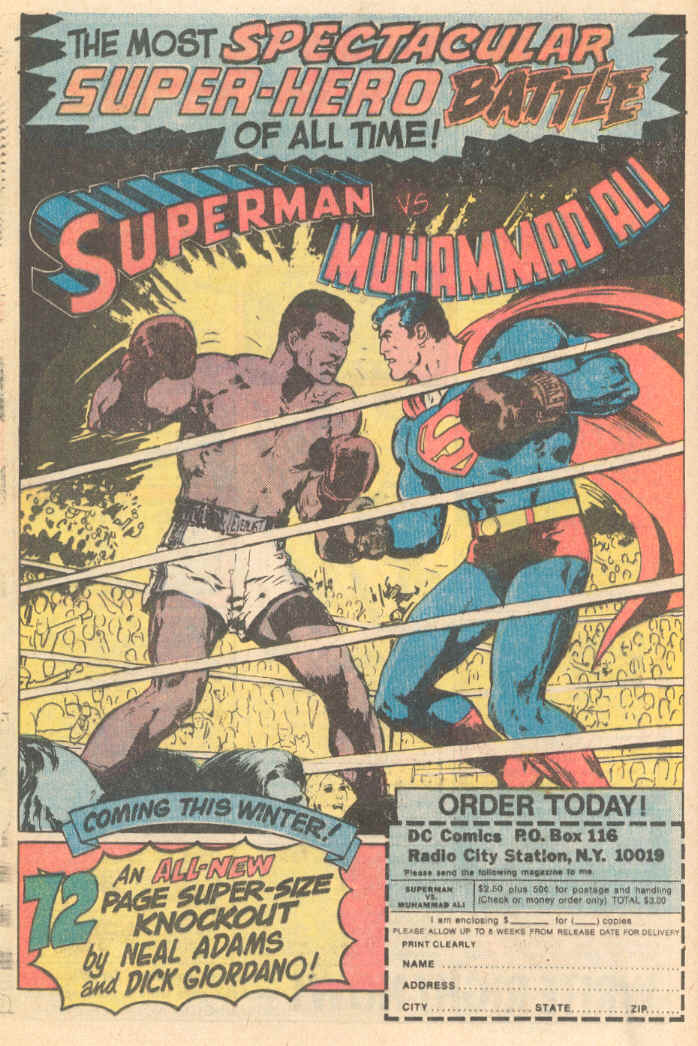 ____________
Evander Holyfield Inducted Into Boxing Hall of Fame
__________________
Former 1980's heavyweight contender "Gentleman" Gerry Cooney hosts the Gerry Cooney Fight Night  which helped raise funds for Youth Consultation Services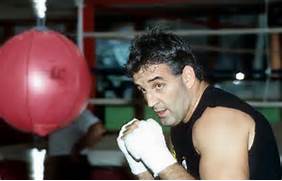 Look for it on Ruben Gonzalez's Amateur Boxing Reports  PAGE 
_________________
Check out Bernie Campbell's Fight Notes Page  as he talks about the the action-packed Strawweight division
_________________
July 2017 issue of The USA Boxing News  is on the newsstands NOW!
Look for it at a newsstand near you!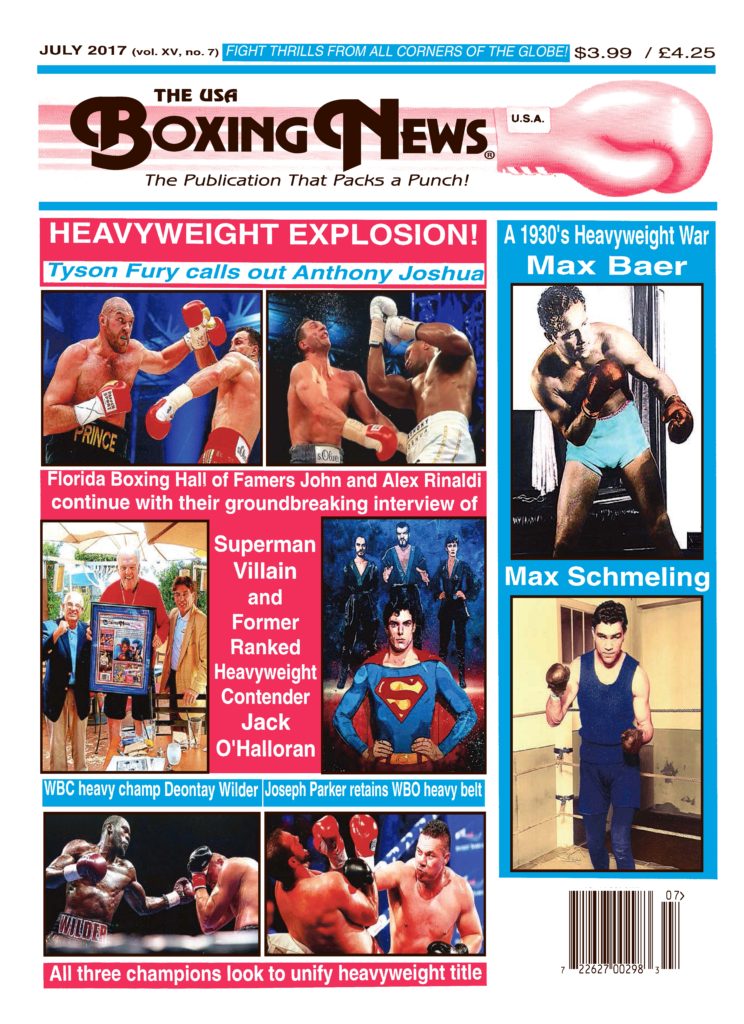 ______________________
Fists and fury in Hamburg, Germany fight show
Turn to Overseas Boxing Matches by Per-Ake Persson Page
______________________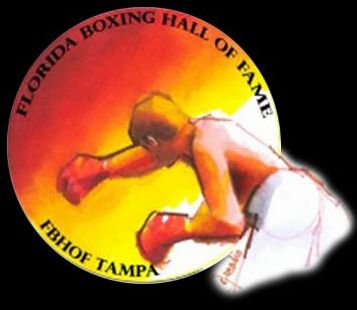 ____________________
The great movie about Chuck Wepner starring Liev Schreiber
_____________________
Check out Kirk Lang's story in The USA Boxing News Bare Knuckle Corner and read about the legendary Tom Sayers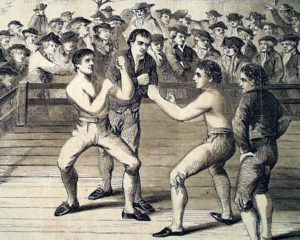 ______________________
Talented WBO super feather king Vasyl Lomachnko takes boxing world by storm with 9th-round beating of Jason Sosa – Check out Joseph Catena's Ring Rage Column –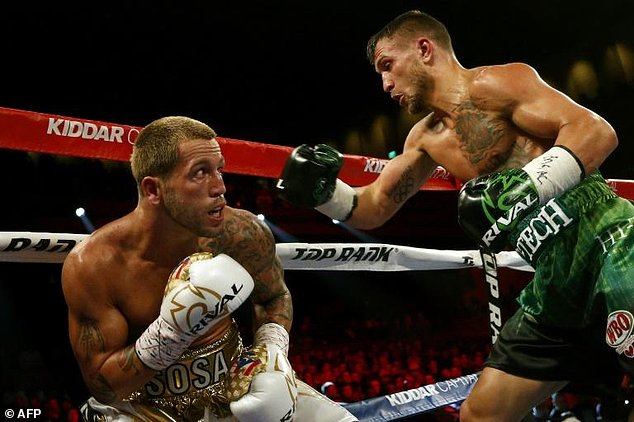 ______________________
Check out Bernard Campbell's Book review of famed writer Jerry Izenberg's recent book on Bernie Campbell's Fight Notes Page
____________________
Check out UPDATED Rocky Marciano homepage HIS LIFE AND TIMES IN PHOTOS AND VIDEOS  to see exciting films, interviews, training camp footage, and unbelievable fight and behind-the-scene photos of the only undefeated heavyweight champion!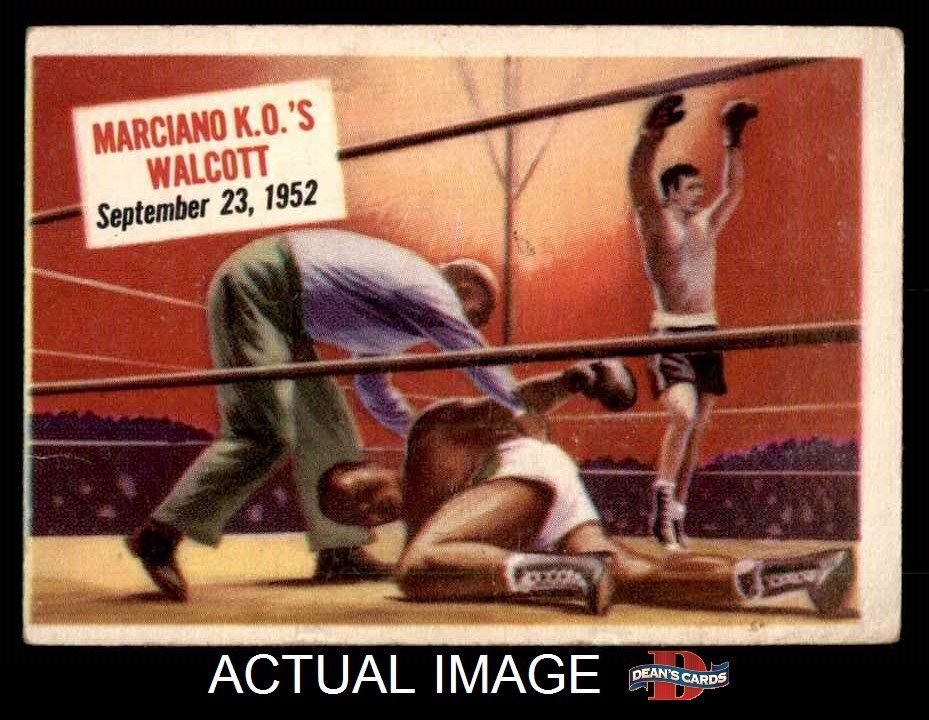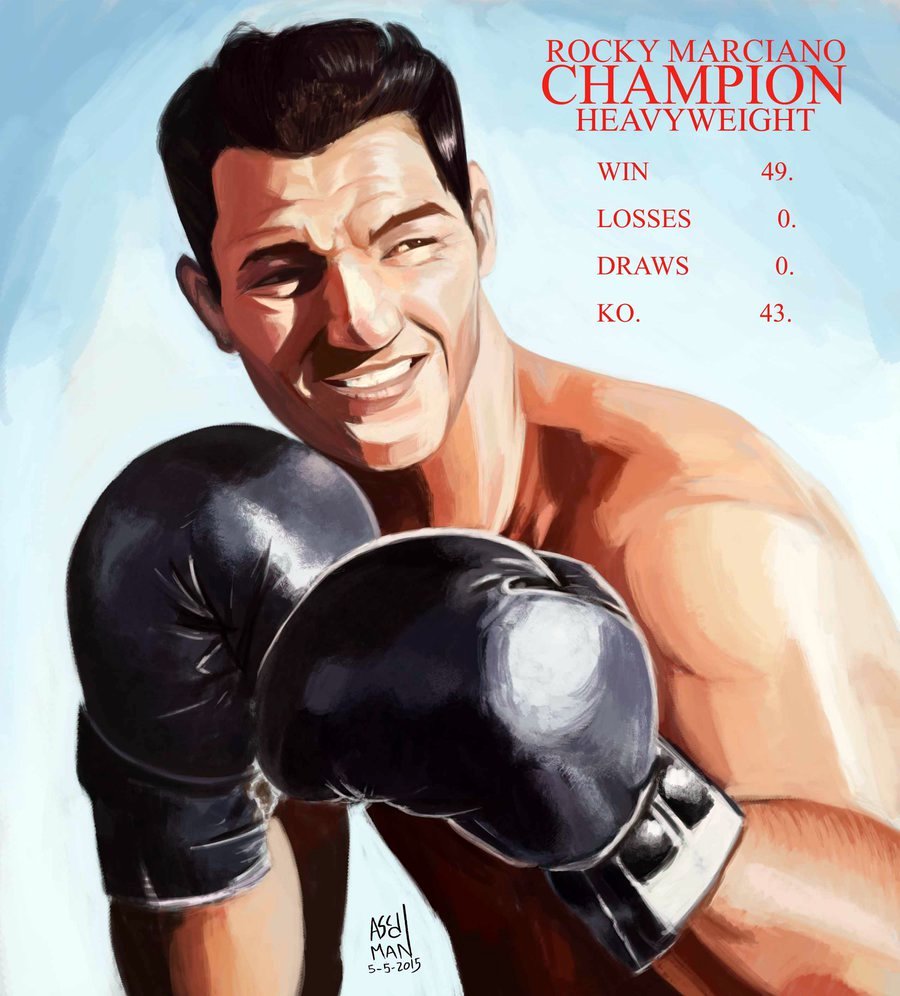 Click on

Bare Knuckle Boxing Hall of Fame

icon above to see the Boxing Twins guided tour through the World Bare Knuckle Hall of Fame
_____________________________
Look at Vintage Fight Programs, Fighter Photos, Fight Films, and Comics featuring famous fighters and icons like Max Baer, Mike Tyson, Marvelous Marvin Hagler, Roberto Duran, Jack Dempsey, Joe Frazier, Muhammad Ali, Rocky Marciano, Henry Armstrong, Joe Louis, Sugar Ray Robinson, Rocky Graziano, Barney Ross, and hundreds of others!
FLORIDA BOXING HALL OF FAME Induction Weekend of 2017 
CLICK THE LOGO To Visit Florida Boxing Hall of Fame website and see Complete Induction Ceremonies via live streaming on Sunday June 25 at 11 am (ET) click on Logo!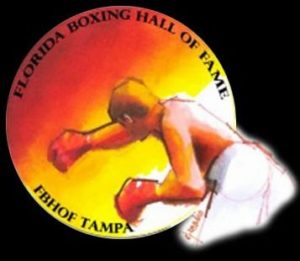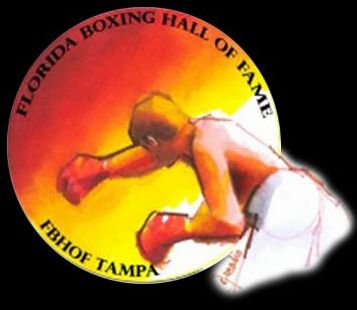 Former Heavyweight and Light Heavyweight Champion Michael Moorer and former Junior Middleweight Champion Winky Wright and the The USA Boxing News' own Boxing Twins John and Alex Rinaldi top the list of 2017 Inductees!
Former World Boxing Champions Michael Moorer, Trevor Berbick, Winky Wright and John David Jackson lead the list along with fighters Melissa Del Vall, David Jaco, David Lewter, Alex Stewart, and Oscar Montilla, and trainer Ken Adams, boxing participant Dick Lee, trainer/manager Steve Shepherd, media Charles Jay, refereee Jorge Alonso, official Bill Anello, judge Al Wilensky_and "The Boxing Twins" John and Alex Rinaldi will be Inducted into the Florida Boxing Hall of Fame. The Induction Weekend begins on June 23 and continues till Sunday June 25, 2017 at the Westshore Grand Hotel in Tampa, Florida.
Check out  the

MENU

 to see all the exciting Boxing information inside including Stories, Boxing Movies, Boxing Bouts, Comics, Videos, Wire Reports, Photos of Boxers Fighting and in Training for the last 120 years, Superman and Boxing connection, The Many Lives of Jack O'Halloran Feature, Overseas Boxing Events Coverage, Boxing Advertisements Featuring Famous Fighters,
Press Releases, Historical Boxing Photos and Clips, Columns and the Best Coverage of Boxing in the World

along with  NCAA College Wrestling!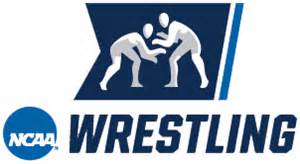 _________________________
Check out European fights at the Overseas Boxing Matches with Per-Ake Persson Page
____________________________
Check out UNC Alex's 'Round Around the Boxing Ring Page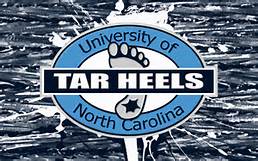 ________________________________
Bleed for This
____________________________________________
HANDS OF STONE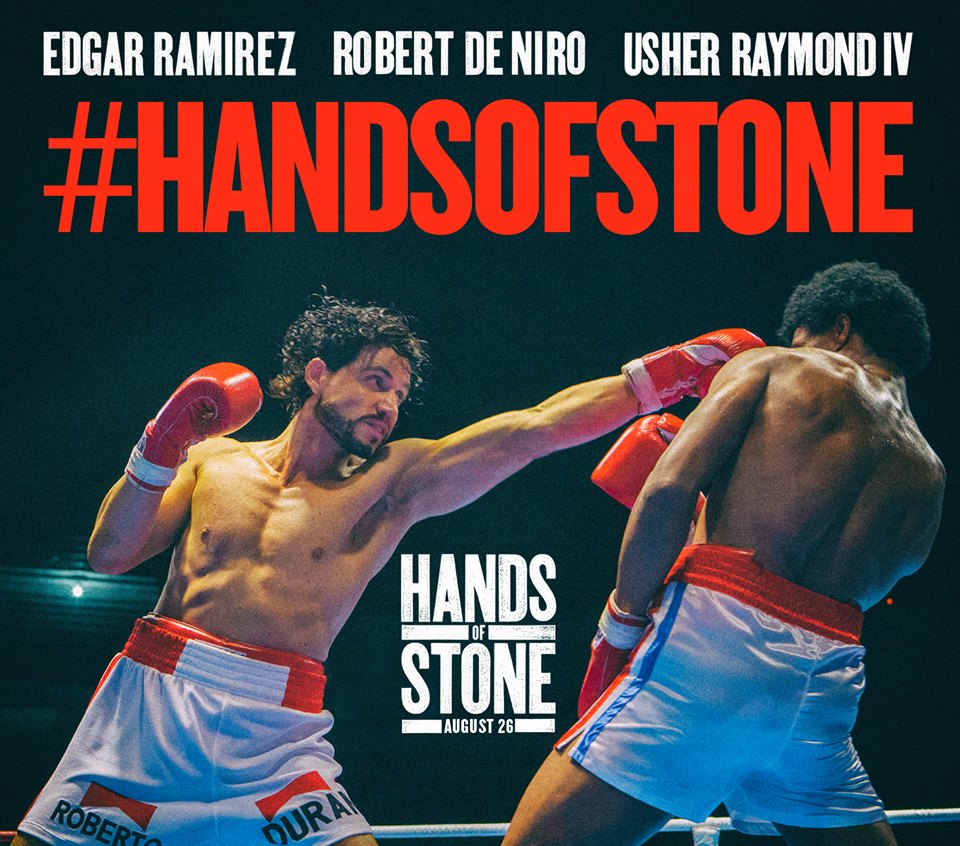 THE USA BOXING NEWS IS INDUCTED INTO THE BARE KNUCKLE BOXING HALL OF FAME IN BELFAST, NEW YORK
_________________________________________________
CHECK OUT  THE BRAND NEW MUHAMMAD ALI PAGE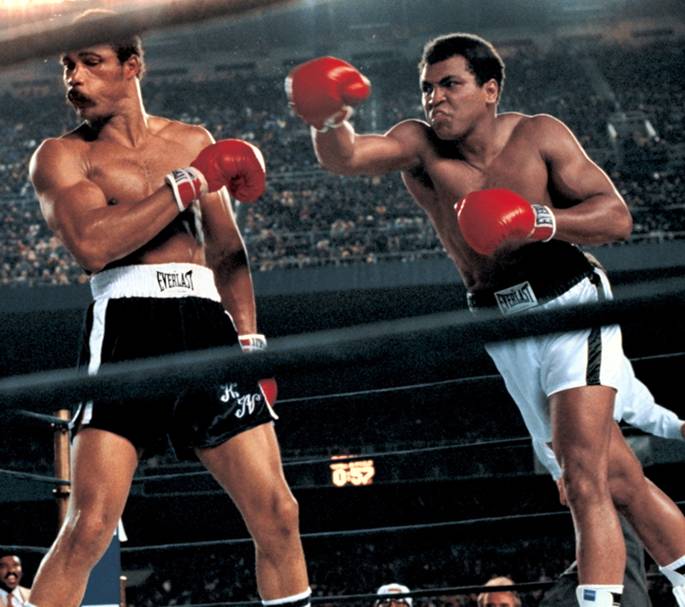 CELEBRATING THE LIFE, LEGEND AND TALES OF THE GREATEST
_________________________
Also check out Press Releases of Upcoming fights and the most comprehensive links to videos and boxing films of the 
Greatest Fights of All-Time!!
To read about his colorful Boxing career and life check out the GERARD RINALDI who was born on this day 55 years ago on the Florida Boxing Hall of Fame Page.

For over thirty (30) years THE USA BOXING NEWS has been widely known as The Publications That Packs a Punch!
Beginning first as pamphlet, identical twins John Rinaldi and Alex Rinaldi,  later nicknamed "The Boxing Twins" by the legendary Roberto Duran in 1983, established The USA Boxing News publication in 1982. In 1989, The USA Boxing News eventually became a full-scale sports publication circulated on newsstands in 48 states, 4 continents, and 10 countries, along with being distributed in all of the U.S. Armed Forces bases throughout the world.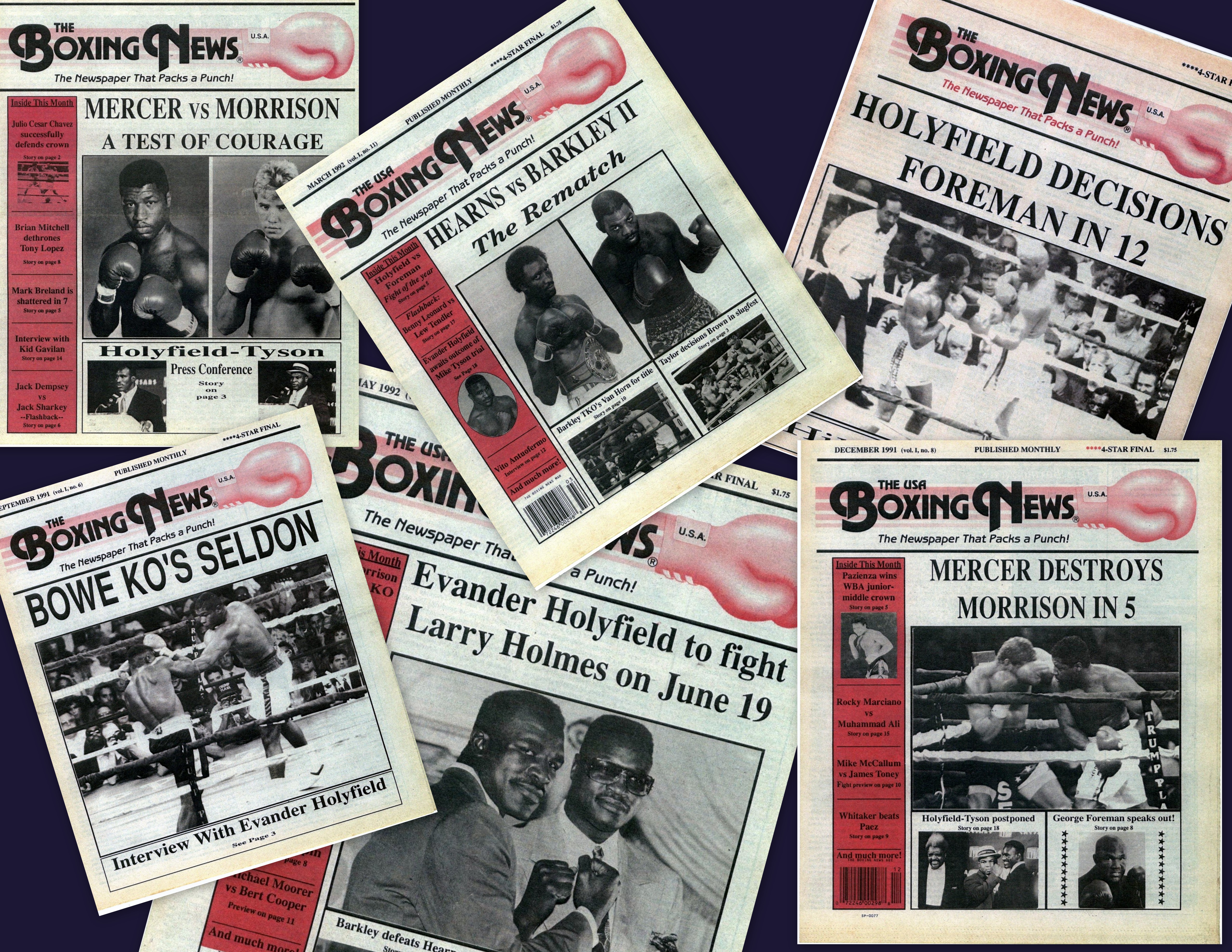 The USA Boxing News, has an award winning staff of over thirty (30) writers, and  is currently celebrating over 25 years as a newsstand publication. It is the only Boxing publication that is 100% boxing fan friendly and includes sections that no publication has ever dared to publish.
Besides providing fight coverage from all over the globe, The USA Boxing News also has an Editorial that "Pulls No Punches" called The Boxing Twins Viewpoint and in each issue has a Time Tunnel feature that takes its readers back in time and places them in a ringside seat at a historical and famous fight. The USA Boxing News also has Boxing Newsreel section that provides up to the minute fights news, fight gossip, and fight happenings from all over the world. Another interesting and original  feature is the Hitting The Road with Jack travel log,  as Hall of Fame writer Jack Obermayer provides special, unique stories of his travels throughout the United States, including fight coverage, along with tales of diners and dives that make small and large fight cards from off the beaten path Wyoming towns to big American Cities magically come to life to the delight and benefit of the reader.
Another one-of-a kind section is The USA Boxing News Puzzles and Comics Page. This includes Word Search, Crossword, and Ringside Quote Falls Puzzles, along with boxing comics that offer a new and exciting page for the true and informed boxing fan.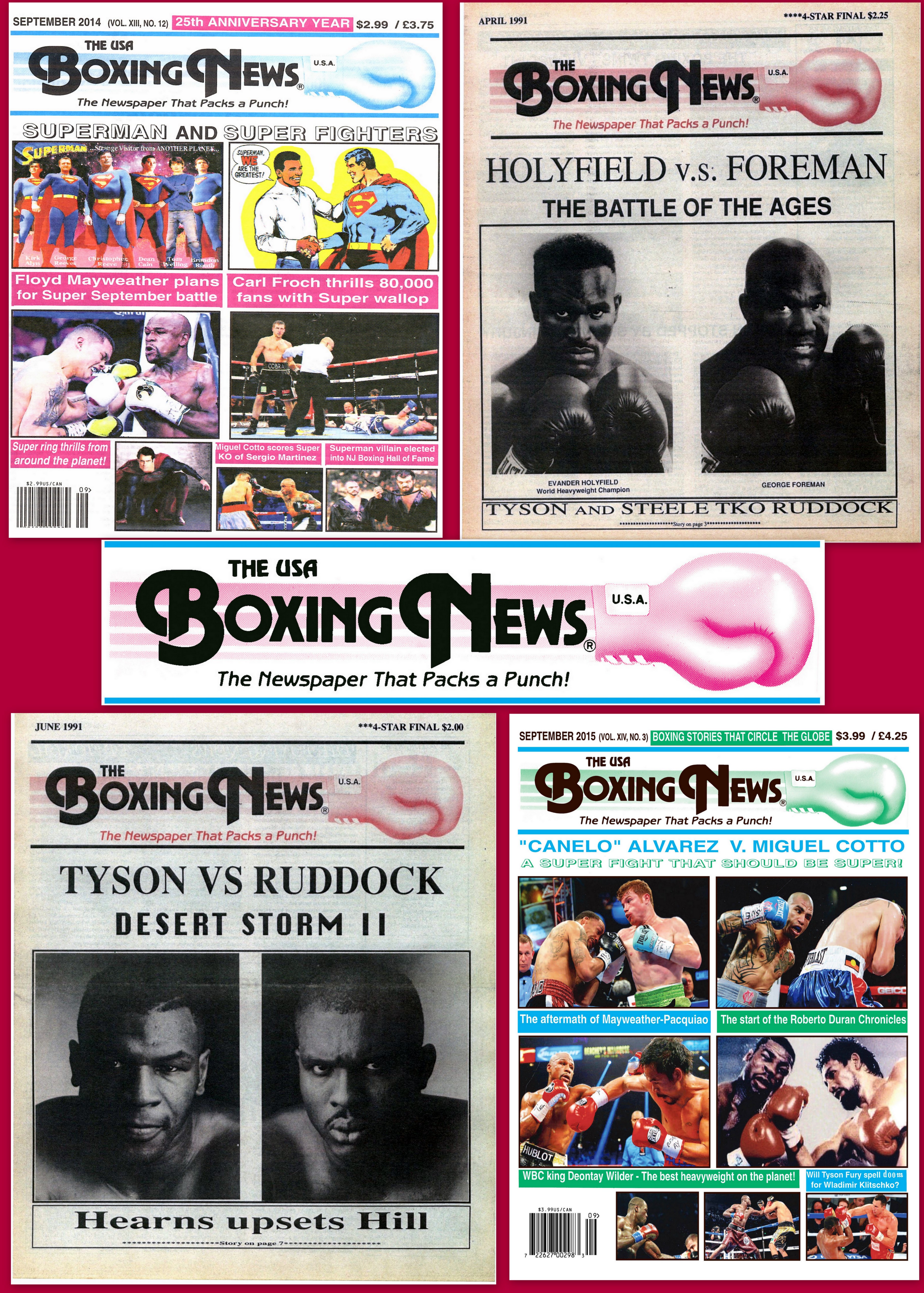 Boxing Historian, Author, and Hall of Famer,  Bert Sugar once said of The USA Boxing News, "They demonstrate an enthusiasm for the sport that has not been seen in a boxing publication in a long time. The USA Boxing News has become what the Police Gazette was over 100 years ago – namely the most informative, original, and entertaining boxing publication of its generation."
If you are a real boxing fan – The USA Boxing News is the publication you cannot live without.
This goes for boxing fans and to fighters and champions as well.  Recently,  former two-time boxing champion Bobby Czyz commented that, "All things considered, The USA Boxing News stands alone as the greatest boxing publication on the newsstands today."
More champions, trainers, cut men, judges, cornermen, and promoters read The USA Boxing News than any other boxing publication, thereby making it one of the top sports periodicals in the world!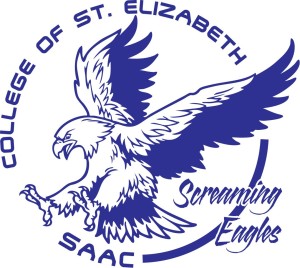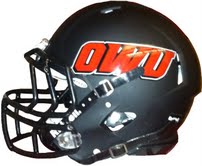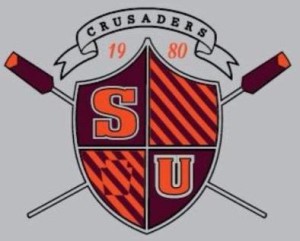 19
© Boxing Twins LLC – All Rights Reserved
® The USA Boxing News is a registered trademark of John Rinaldi and Alex Rinaldi – All Rights
Reserved