Bo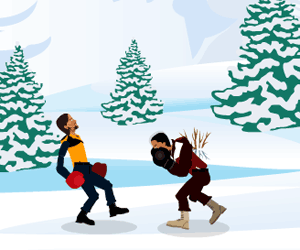 xing in New England 
By Kirk Lang
Former WBC/IBF/IBO light heavy king Chad Dawson returns to the ring in start of comeback trail to become champion once again
Story by Kirk Lang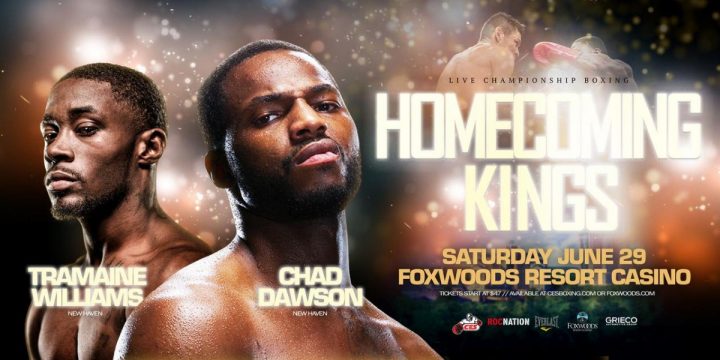 Mashantucket, CT – Foxwoods Resort Casino – Making his return after more than two years away from the sport, former light heavyweight champion "Bad" ChadDawson is giving himself one more go-round to try to reach the elite level once again.
In December 2017, he was TKO'd by Andrzej Fonfara, and in October 2014, Dawson – two fights removed from losing his WBC belt to Adonis Stevenson by first-round knockout– was outpointed by little known Tommy Karpency.
The 36-year-old New Haven fighter's latest comeback almost hit a sour note. After outboxing fellow southpaw Quinton Rankin, 32, of Charlotte, NC, with relative ease over the first four rounds of their eight-round main event, Dawson got caught with a perfect rear hand left uppercut from Rankin that created the fight's only knockdown and had Dawson buzzed for some time.
Fortunately for "Bad" Chad, a follow-up left hand to the back of the head from Rankin when Dawson was "down" – he did not hit the canvas, but collapsed to a squatting position and made contact with the ring floor with both gloves – prompting referee Micheael Ortega to provide him more time to recover than simply a standing 8-count.
Richard Schwartz, one of Rankin's cornermen, complained that Dawson was given 41 seconds to clear his head before the action resumed. However, if Rankin, 32, had not thrown the illegal punch after the knockdown, he would have been able to mount a follow-up attack sooner rather than later while Dawson was in his most vulnerable state.
With roughly 1:20 remaining in the round, the action resumed and Rankin, 179, attacked Dawson, 178, along the ropes. Soon after however, time was called and Dawson received another respite, the result of referee Michael Ortega taking a point from Rankin for another punch behind the head. The slight break seemed to be the trick for the ex-champ because when both men to box again, Dawson looked like his younger self, ripping hard rapid-fire shots to the body with both hands. Trapped in a neutral corner, now seeing the man he dropped turning the tide in the same round, Quinton looked visibly tired. In addition to power punches, Dawson also did not forget the jab, and a series a right jabs set up a beautiful left uppercut seconds before the bell to end the round.
While Rankin's most consistent punch of the night was a sneaky straight left, he also made the fight ugly. In addition to some punches behind the head, he was often guilty of pushing up on his opponent's chin with his right arm. In the seventh round, Rankin finally had a point deducted for such a maneuver.
In the eighth and final round, the former champion boxed smartly, not wanting to give his opponent any possible chance to score another knockdown, or worse, connect with a fight-ending punch. With a minute left in the stanza, Dawson impressed the judges and the audience with a trio of right hooks in rapid succession. When there were only twenty seconds left on the clock, Dawson landed a solid right hook to the body, and Rankin, in one last good effort, countered with a hard straight left.
Other than the fifth round, the fight was pretty much a one-sided affair, as the judges had it 80-68 and 78-72 twice.
 "He [Rankin] was very durable, a very strong guy," said Dawson. "He came to win and think for a two-year layoff that was a good guy to come back against. The kid was strong. He was better than what his record said."
Dawson, 37, improved to 35-5 with 19 knockouts while Rankin fell to 15-6-2 with 12 knockouts.
In the night's co-main event, another New Haven fighter notched a lopsided victory. Featherweight Tramaine Williams won a 10-round unanimous decision against Neil John Tabanao of the Philipines. The scores were 99-91 twice and 98-92. Williams, like Dawson, learned the fundamentals of boxing under the tutelage of local legend Brian Clark at New Haven's Ring One Boxing gym. Because of the New Haven connection with the top two guys on the A-side of the bout sheet, the fight show was billed as "Homecoming Kings." Foxwoods Resort Casino is little more than an hour from New Haven.
But whereas Dawson is trying to return to former glory, Williams' star is still rising. The sky is the limit for him as long as he stays dedicated to his craft. Generally considered the most talented young boxer in the Nutmeg State, the win over Tabanao is the latest step on the path to a world title opportunity.
The opening round of Williams-Tabanao was a feel-out round for both fighters. Neither man had many solid connects and it seemed like they were an inch too far apart from one another at all times. Williams certainly possesses the speed to quickly close the gap but he seemed content to be patient and observe his man from afar, at least in the opening stanza.
A minute into the second round, Williams jumped in with two straight lefts that caught Tabanao's attention. Later in the frame, Williams seemed content to make his adversary miss. A very solid defensive fighter, Williams draws comparisons to the recently deceased Pernell Whitaker, boxing's former pound-for-pound king.
The third round saw Williams gradually increase his offensive output and "The Mighty Midget" ended the round with a beautiful right hook with about 12 seconds left in the frame. The fourth round saw increased use of the right hook but the best punch of the round was perhaps a lead straight left with about 25 seconds left.
Williams, 123, upped the aggression in the fifth stanza, yet also showcased some great upper body movement in evading Tabanao's offensive attempts. Tabanao, 123, had some success in the sixth with a few right hands to the body, but Williams never allowed him to get into a groove. As Williams continued to dominate in rounds seven and eight, Tabanao was simply perplexed. Unable to land anything of significance, he found himself rushing at Williams like a bull at one point in the 9th frame.
In the tenth and final round – halfway through the frame – Williams landed two successive straight lefts that caused Tabanao to fall back a step. He followed up with some good power shots, but was unable to get Tabanao out of there early.
Williams, 123, improved to 18-0 with 6 knockouts. Tabanao saw his ledger dip to 17-6 with 11 knockouts.
 "Tramaine controlled the action, the fight, to his pace," said Williams' trainer Mike Conroy, who had no issue with his fighter taking Tabanao the full 10 rounds. "Sometimes people don't understand the art of boxing. Everybody wants to see the knockout but we knew he was a durable guy so we were not going to go in there and try to knock somebody out that hadn't ever been stopped."
On July 27 at the College Park Center in Arlington, VA, Williams, 26, won a 10-round unanimous decision over Yenifel Vicente, 33, to capture the vacant USBA and NABO super bantamweight championships on the undercard of the super lightweight unification clash between Maurice Hooker and Jose Ramirez. That means that Williams engaged in two fights in less than a month, which makes Tramaine on pace to earn "Pro Fighter of the Year" honors from the Connecticut Boxing Hall of Fame in 2019. The late July clash with Vicente was Williams' fourth bout of the year, and that still leaves August through December for him to rack up a few more wins.
by Kirk Lang