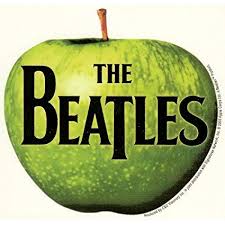 – and –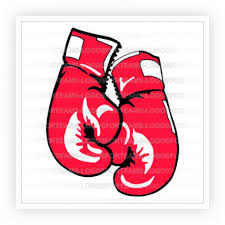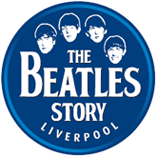 The Greatest – when The Beatles met Muhammad Ali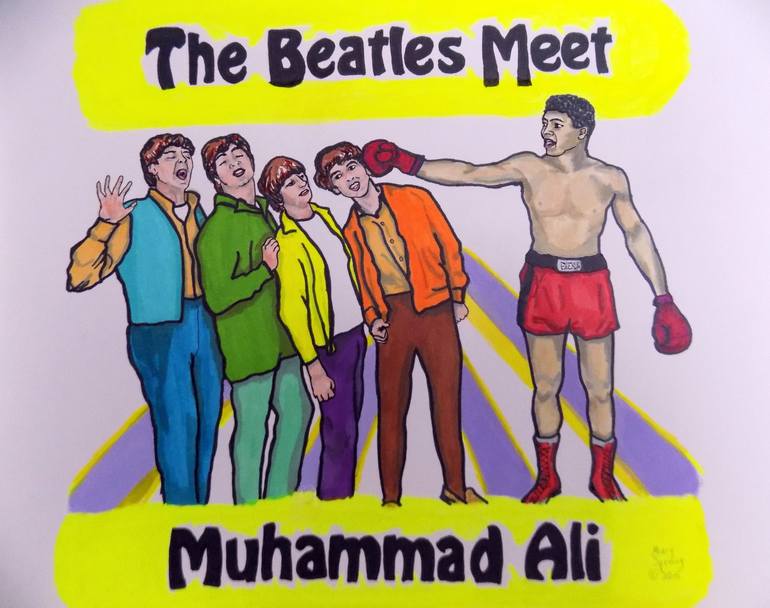 On February 18th, 1964, two of the greatest cultural icons of the 20th century stood face-to-face in a Miami boxing ring. The Beatles had only been in America for 11 days when they found themselves herded into Miami Beach's 5th Street Gym for a photo opportunity with 22-year-old boxer, Cassius Clay.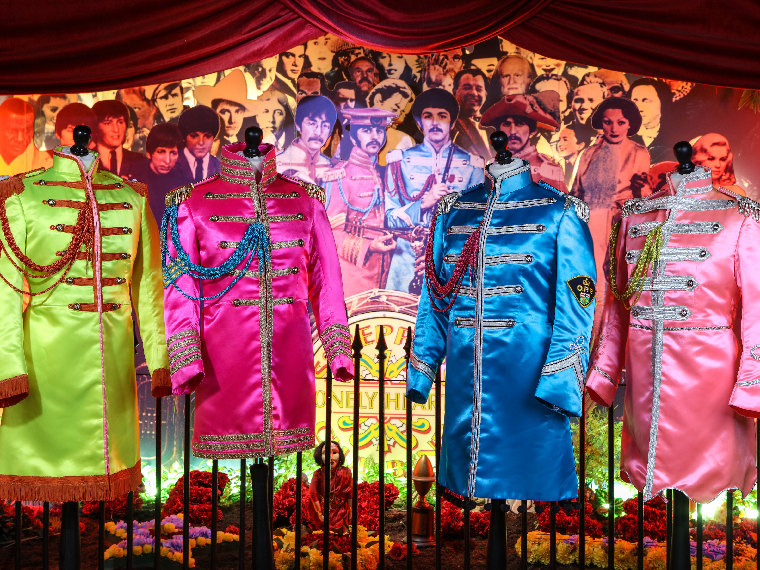 Clay was busy preparing for his big fight with Heavyweight Champion Sonny Liston, he was a 7-1 underdog and anxious to drum up some ticket sales and press attention. The Beatles on the other hand were in town to film their second appearance on the Ed Sullivan Show.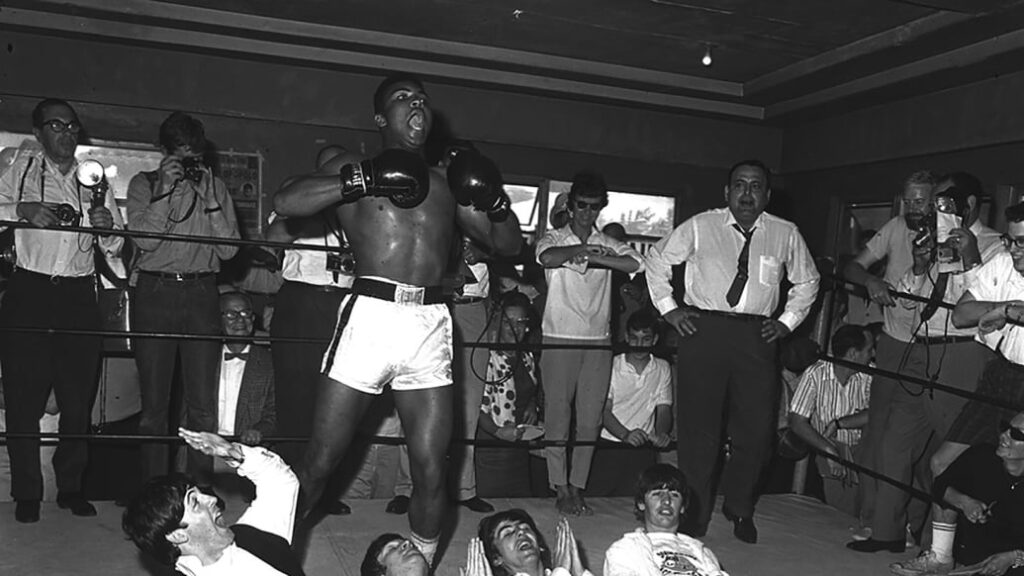 The Fab Four were happy to meet with the boxer and get their pictures in the papers during what was their first visit to the US, but let it be known that they would rather have met Liston and not, as John Lennon said, the "loudmouth who's going to lose".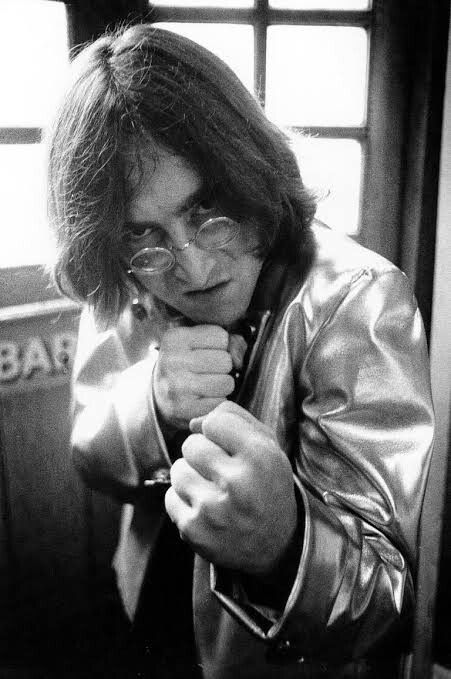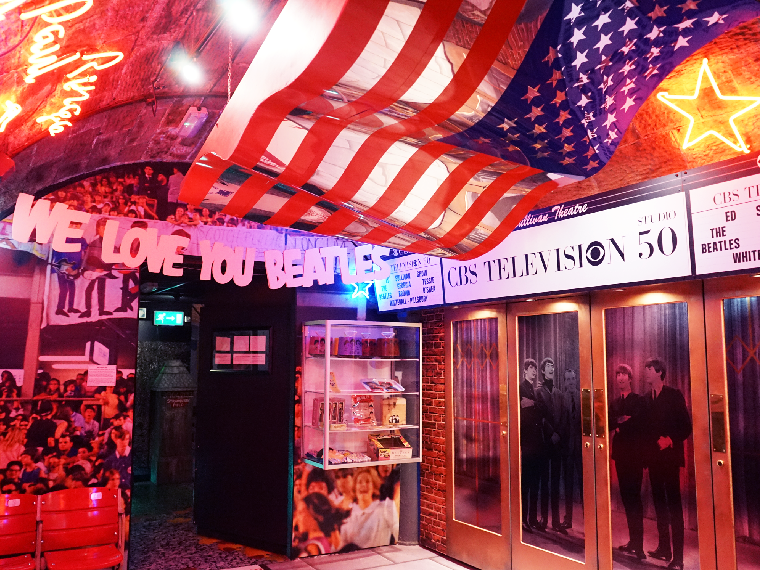 Clay went on to win the bout, when Liston gave up in the seventh round. He also won the rematch in May 1965, knocking out Liston in the first round. The fights were among the most anticipated, watched and controversial fights in boxing's history.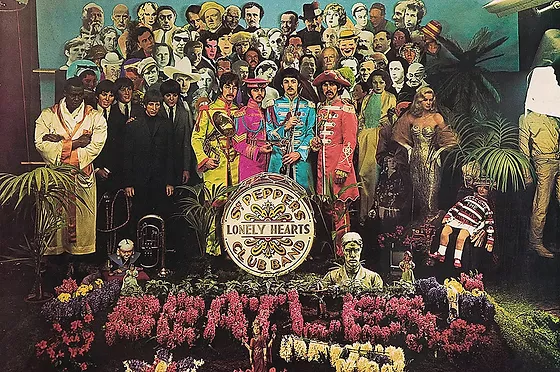 The Beatles must've remained a fan of Sonny Liston to include a wax model of the boxer on their iconic sleeve cover for Sgt. Pepper's Lonely Hearts Club Band in 1967, seen at the far left of the front row wearing a white and gold robe.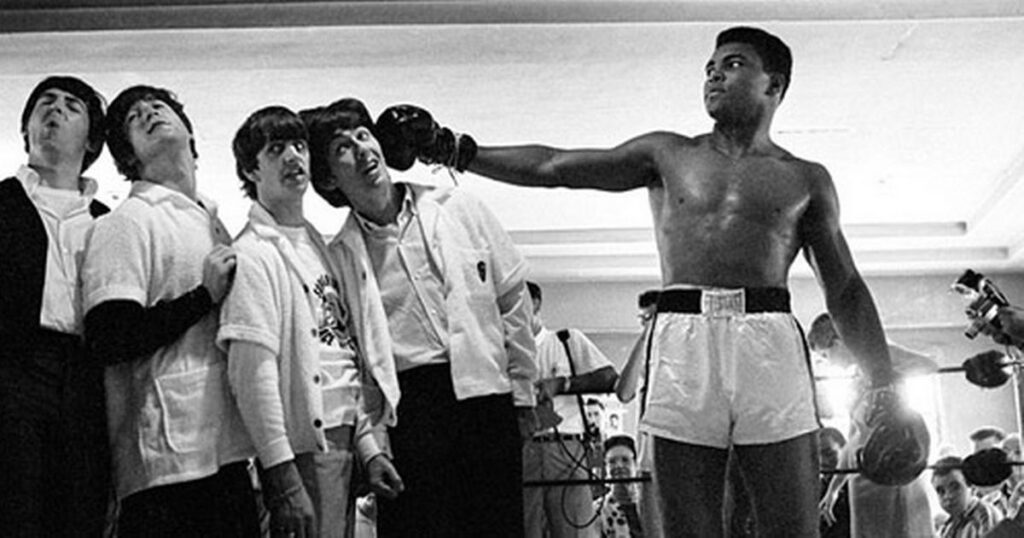 Ali passed away on 3 June 2016 widely regarded as one of the most significant and celebrated sports figures of the 20th century, known as an inspiring, controversial and polarizing figure both inside and outside of the ring.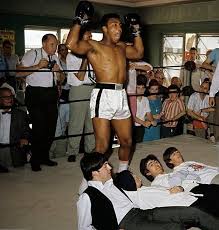 Today, the famous photographs of The Beatles with Muhammad Ali, taken by Harry Benson, have inspired a cultural exchange to take place between Liverpool and Ali's hometown of Louisville, Kentucky.
The musical and sporting exchange will involve Carly Johnson, an up-and-coming singer and Beatles fan from Louisville, travelling to the Liverpool City Region to play gigs with her band at the world-famous Cavern Club and Sound City festival on 4th and 5th May.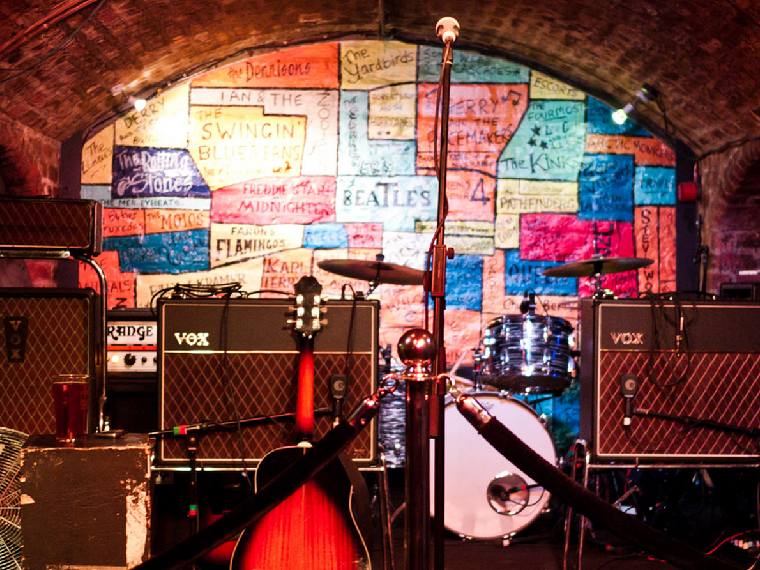 In return, a group of boxers from the Liverpool City Region will travel to Louisville, to train at the TKO gym and visit the Muhammad Ali Centre, whose mission it is to preserve and share the legacy and ideals of Muhammad Ali, to promote respect, hope, and understanding, and to inspire adults and children everywhere to be as great as they can be.
___________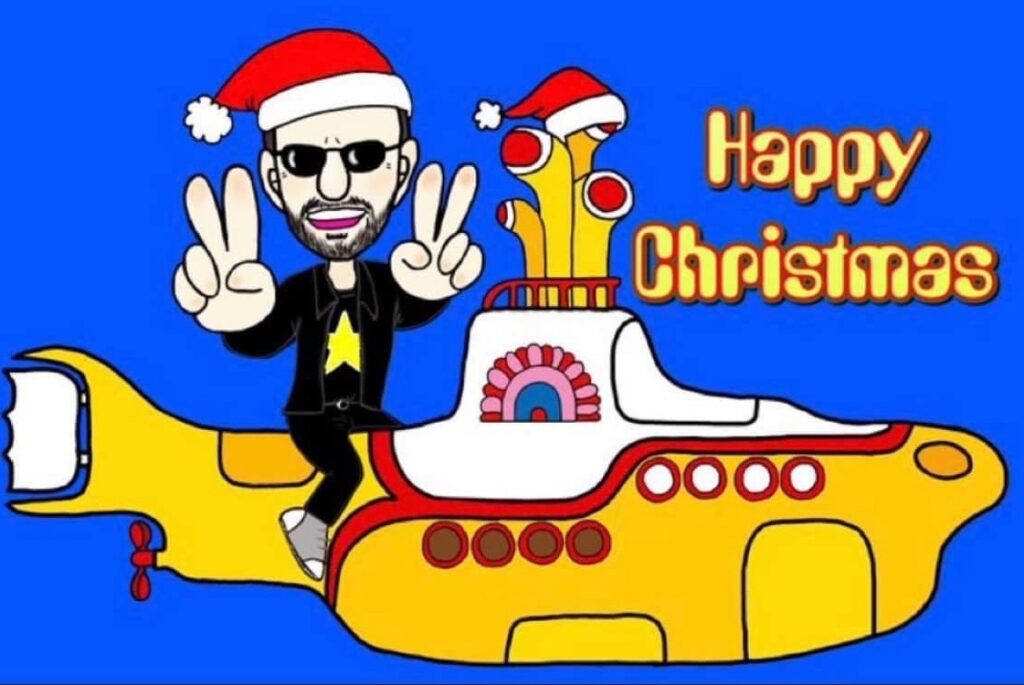 CLICK PHOTO TO SEE YELLOW SUBMARINE VIDEO