This Website  is for the True Boxing Fan interested in both current events as well as Boxing's rich history and assortment of the most colorful sporting and entertainment characters who ever lived!!
Included are pages highlighting up to date Press Releases featuring news on upcoming fights, Inside Ringside column featuring a travelogue of the boxing world from small club shows to championship boxingpromotions and Overseas Boxing Matches by Per-Ake Persson inside,  as well as various and numerous Stories featuring the USA Boxing News Bare Knuckle Corner  and historical and rare photographs of Fighters' Training and Fight Gallery, and extraordinary and rarely seen film clips of the greatest boxing movies ever on film on the Best All-Time Boxing Movies page, and Joe Catena's Ring Rage Column, plus many more exciting and one-of-a-kind pages and features!!
Boxing Hall of Fame Editors John and Alex Rinaldi present the fans of pugilism with an array of stories, columns, photos, and writings from their award winning staff for the serious Boxing Fan!
____________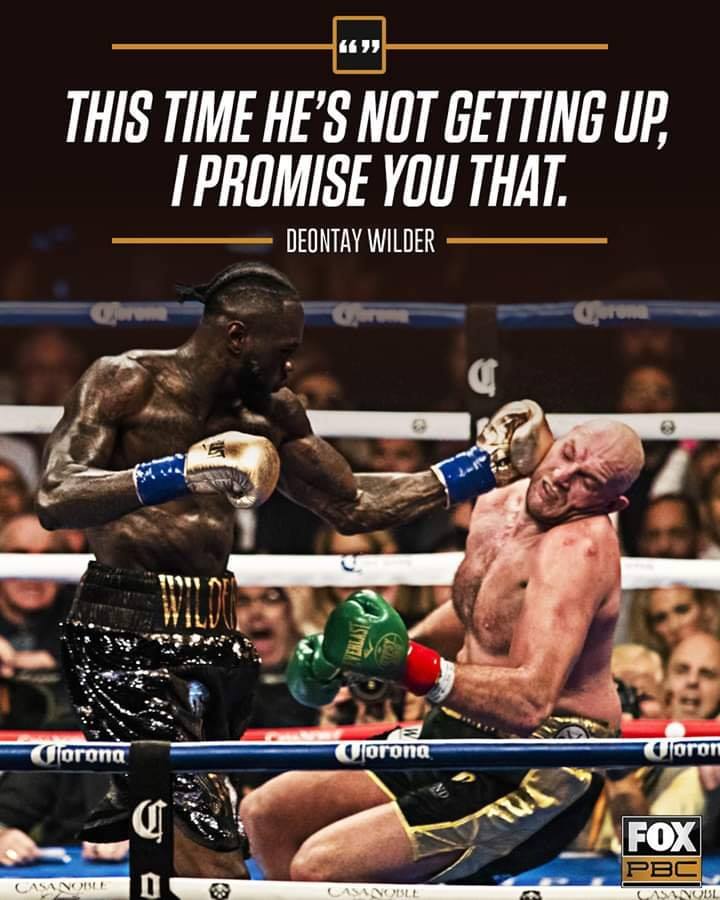 ____________
Check out Boxing News Comics and Drawings Page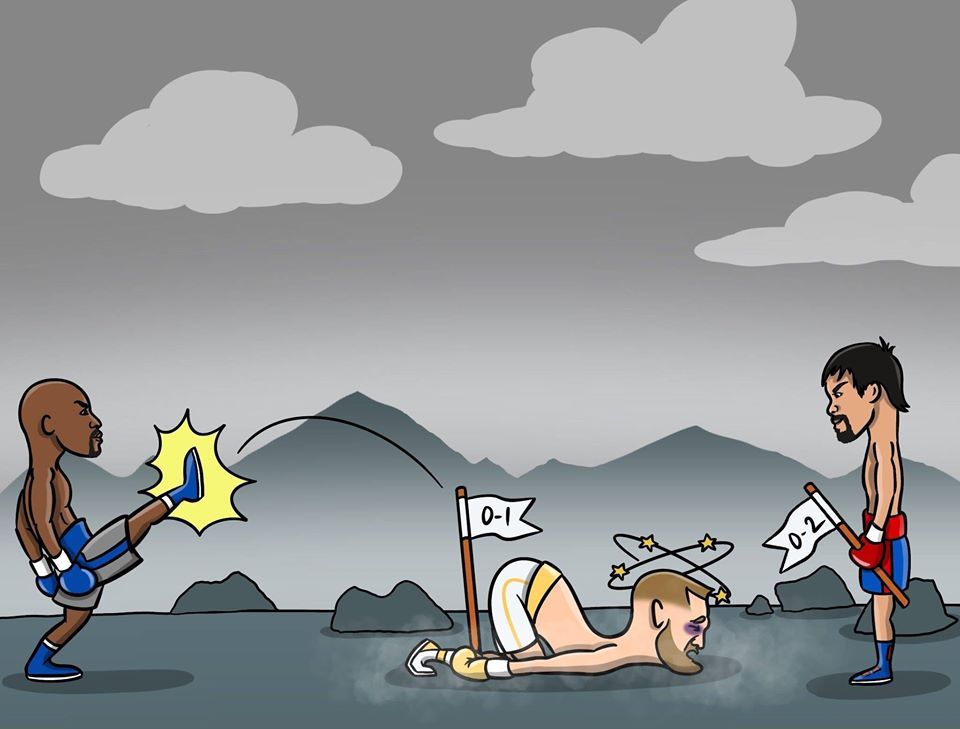 Click Cartoon to get to Page
CLICK PHOTO TO VIEW PREVIEW OF FIGHT
IOC Boxing Task Force – Asian/Oceanian Tokyo 2020 boxing qualifying event to be held in Jordan in March
The IOC Boxing Task Force (BTF) announced today that the Asian/Oceanian Tokyo 2020 boxing qualifying event will be held in Amman, Jordan, from 3 to 11 March 2020.
The event, originally planned to take place in Wuhan, China, from 3 to 14 February 2020, was rescheduled after yesterday's joint decision by the BTF and the Chinese Olympic Committee (COC) to cancel the competition due to the developments regarding the coronavirus outbreak reported in the Chinese city. 
After a careful review of all alternatives, the BTF approved the proposal of the Jordan Olympic Committee (JOC) today, in order to confirm the competition dates and location as soon as possible, in the best interest of the athletes preparing for the qualifier.  
Logistical and operational details will be shared with National Olympic Committees (NOCs), National Federations and officials in the coming days. 
The BTF would like to thank all the NOCs that offered their support to re-organise the competition at such short notice.
Abraham Nova Takes out Pedro Navarrete in Four Rounds
NEW YORK (January 21, 2020) – This past Saturday night, Split-T Management's world-ranked junior lightweight contender Abraham "Super" Nova was explosive in stopping veteran Pedro Navarrete in the 4th round of their scheduled eight-round bout at The Turning Stone Resort Casino in Verona, New York.
In round two, Nova landed a perfect left hook to the body that sent Navarrete to the canvas.  In round three, it was an overhand right to the head that put Navarrete to the on the deck.  In the opening seconds of round four, Nova landed three left hooks that dropped and eventually stopped Navarrete at 35 seconds.
Nova, of Albany, New York, is ranked number-seven by both the WBA and WBO  is 18-0 with 14 knockouts.  Navarrete, who has fought three future world champions and five more foes that competed for world titles, is now 30-25-3.
Nova was making his Top Rank debut and is co-promoted by Murphy's Boxing and 12 Rounds Promotions.
DEONTAY WILDER VS. TYSON FURY II LOS ANGELES PRESS CONFERENCE QUOTES & PHOTOS
Unbeaten WBC Heavyweight Champion Wilder & Undefeated Lineal Heavyweight Champion Fury Preview Highly Anticipated Rematch Taking Place Saturday, February 22 in FOX Sports PPV & ESPN+ PPV from the MGM Grand Garden Arena in Las Vegas
LOS ANGELES (January 13, 2020) – Unbeaten WBC Heavyweight World Champion Deontay "The Bronze Bomber" Wilder and undefeated lineal champion Tyson "The Gypsy King" Fury continued their war of words and previewed their much anticipated rematch at a Los Angeles press conference on Monday before they square off Saturday, February 22 in a historic, joint FOX Sports PPV & ESPN+ PPV from the MGM Grand Garden Arena in Las Vegas.
 
Wilder vs. Fury II will come 14 months after their thrilling first fight that saw Wilder retain the title via split draw, after Fury miraculously rose from a 12th round knockdown to finish the fight. It is one of the most memorable moments in recent heavyweight history, and on February 22 the two undefeated titans will take their war of words back into the ring to stake their claim as the best heavyweight in the world.
 
Tickets for the event are on sale now and can be purchased at www.mgmgrand.com or www.axs.com. The event is promoted by BombZquad Promotions, TGB Promotions, Top Rank and Frank Warren's Queensberry Promotions. A Premier Boxing Champions presentation.
 
The charismatic stars put their magnetic personalities on display at the press conference, each laying claim to a rightful victory in their first contest, while also declaring their intent on finishing the rematch with an emphatic knockout victory. Here is what the press conference participants had to say Monday from The Novo by Microsoft at L.A. Live:
 
DEONTAY WILDER
 
"It's great to be back for another big event. This is the biggest title fight of this era for sure and I can't wait. I'm always in my element. I'm always in the zone. Right now I just can't wait for February 22.
 
"My body feels like its walking into the sixth week of camp instead of the third week. It's been amazing to have the quick turnaround after the Ortiz fight in November. I'm coming in shape. I put shape on top of shape and it's allowed me to prepare even harder for Fury.
 
"We all know in rematches I'm always sharp because I've been in there before and I know what my opponent is capable of doing and what they plan on doing. I'm prepared more than ever for this fight.
 
"I knocked him out the first time we fought. I told him two years ago I was going to baptize him. Rising up is part of the baptism. But this a different story. This is unfinished business. Because he's in WWE I'm going to make sure he gets knocked out of the ring, I might even come down with a flying elbow from the top rope.
 
"Fury not wanting the rematch me immediately definitely made this fight bigger. We had two warmups. I had a lot more dangerous road than he had though. He played it safe, while I went to the mountain top and climbed it. I'm building for my legacy.
 
"If he beat me, then why all the new trainers? Every day it changes. Firing and hiring. He wants to talk about being out of shape the first time, but he was in great shape. He spent 100,000 pounds on all those camps. I still to this day have the same people with me and I don't need to change it.
 
"When you're facing power there's no way around it. You can't prepare for that. You just have to hope that when it lands, it doesn't do that much damage. He doesn't even know how he got on the ground or how he got up in the first fight. He's been dealing with feeling ever since the end of the first fight.
 
"I'm going to do exactly what I said I would do. I'm going to knock him out. I'm the lion. I'm the king of the jungle. I'm going to rip his head off his body. Everyone sit tight and buckle up. It's going to be a fun ride on the way to giving everyone the best fight you've seen in your lives.
 
"This is a major fight for the public and everyone should be excited. It doesn't' get any better than this. Two giants and two champions, putting it all on the line for everyone's entertainment. We're leaving it all in the ring to see who is the king.
 
"There's so many things that go through my head as I take my time to adjust and time my opponent's movements. I'm building the data I need to set him up for that perfect punch. There's a lot of things that come with skills. Not just the average fundamentals. There are a lot of different things and that's what makes boxing what it is. My ring IQ is very high and that's how I set them up. I know everything he wants to do. He gave me 100% of him already.
 
"He believes in his heart that he'll knock me out. I always teach people to speak it, believe it and receive it. The magic of it all is in the belief. Though he's saying those things, I don't feel in his energy that he believes that. I feel like he's nervous because of what happened the first time.
 
"I just learned from the first fight that I need to be calmer. I'm going to be a lot more patient in this fight, just like in the second Luis Ortiz fight. The object of boxing is to win, not just to win rounds. And I win in devastating fashion."
 
TYSON FURY
 
"The consensus is either he knocks me out, or I win on points. Usually when people have that opinion, it goes the opposite way around. Expect him to box and me to be looking for the knockout.
 
"He thinks I'm going to come out herky-jerky with my famous style, but I want him to meet me in the center of the ring and have a slugfest, best man wins. I didn't have the gas to finish him in the last fight, but this time I can turn that screwdriver until he's gone. Let's make it a Marvin Hagler vs. Tommy Hearns type of fight. I'll meet you Inthe middle of the ring on February 22. Just watch out for the right hand, because you're going to sleep in two rounds.
 
"We finally have the rematch and I can't remember a bigger heavyweight fight in a long time. Maybe Lennox Lewis vs. Mike Tyson was the last big one like this and that was another U.S. vs. U.K. showdown.
 
"Deontay Wilder hasn't been returning my calls or messages since I beat him last time. He's trying to keep his distance. He didn't want to be around me so I can get in his head. But I don't think you can really get in anyone's head. At the end of the end of the day, it's just talk. It doesn't really matter what we say. It matters what happens on February 22.
 
"What's going to happen in this fight is that I'm going to get what I rightfully won last time. I'm going to get the green belt and keep my lineal title. And if he wants to rematch me after, I'll beat him again. I've already beat him once, and I know I can beat him three times in a row.
 
"I'm going to win, that's what I do. Deontay Wilder can make all the excuses he wants to make. Everyone on his team can tell him he won that fight, but as a fighting man, you know when you win and lose a fight. I'm going to go out there give him a boxing lesson and knock him out.
 
"You're never a finished article, you can always improve. I like to keep freshening things up every now and again. I don't make excuses. I won fair and square and we get to do it again. I'm ready for a fight today.
 
"I'm the best of my era and I took that title from Wladimir Klitschko. Nobody disputed he was the best and I took that from him, until someone beats me, that's my title.
 
"He's going to try to and the right hand. If I'm stupid enough to get hit with it, I deserve to lose. I hit the floor twice in the first fight, but it's all about how you respond, I'm a fighting man. If he can't finish me, I'm going to eat him up.
 
"I'm looking for a knockout. That's why I hired Sugarhill. He gets you to sit down on that big right hand. That's what I'm looking for. There's the game plan. If I wasn't looking for a knockout, I would have sharpened up what I did in the last fight. I'm not coming for that. I'm looking for my 21st knockout.
 
"When I get him in there again, I'm going to make him feel the fury. I've never been as sure of anything in my whole life. As sure as I was this morning putting this suit on. 100 percent he can't win He's got a puncher's chance like anyone else. I'm much sharper and more fit now. I'm ready to rumble right now. I hope he train hard and goes to bed sleeping thinking about me."
 
TOM BROWN, President of TGB Promotions
 
"On February 22, at the MGM Grand Garden Arena, it's going to be bombs away. We have two superstars here. The best two heavyweights in the world. Both fighters are going to show a lot of passion at this press conference and all the way leading up to this fight because there is so much at stake.
 
"These are the best in boxing. There is nothing like a big heavyweight championship fight. We have the undefeated hardest punching, the most feared heavyweight in the world and I believe one of the all-time great heavyweights in Deontay Wilder.
 
"There is a reason Fury and his team didn't want the immediate rematch right after the first fight. He's taken a couple of tune-up fights instead because he felt that power on December 1. That's not going to change this time, he can just ask Luis Ortiz.
 
I was lucky enough to promote the first fight and I believe we have something special in this rematch. I look forward to a fantastic fight on February 22 and we'll see everyone there."
 
TODD DUBOEF, President of Top Rank
 
"We talk about boxing having a renaissance, but it's really about the heavyweight division. That's what is going to create that renaissance more than anything right now.
 
"Tyson is so true, so gritty and he backs it up with everything he does. When you combine it with Deontay Wilder, you have two great personalities. This is really the beginning of the next super heavyweight run for the sport of boxing."
 
SUGARHILL STEWARD, Fury's Trainer
 
"This fight here is one of those fights that you don't want to miss. The first one was one not to miss as well and I'm sure you all watched the replay. You have two great champions here going at each other. Both fighters left the ring still undefeated last time and still wanting to settle the store. On February 22, the score will be settled.
 
"The heavyweight division is still the biggest and most powerful division in boxing. It always will be. Everyone wants to see the fighters throwing the big blows. Wilder is one of the hardest hitters in history and Tyson is one of the best boxers. I'm happy to be training. with Tyson Fury. It's been about 10 years since we trained together. He trained with me and Emanuel Steward and I'm here to complete what Emmanuel started."
Click Photo to see vintage photos of legendary fighters in training, in fights, and in real life on the FIGHTERS TRAINING AND FIGHT GALLERY PAGE!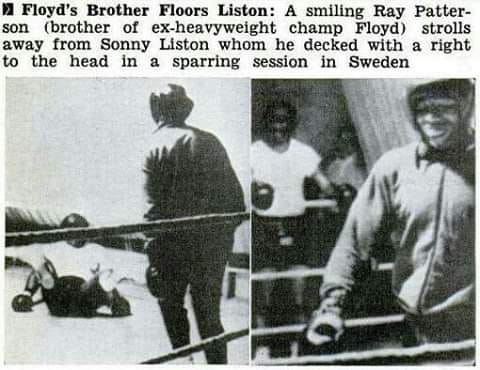 ____________
The USA Boxing News Cover Over The Years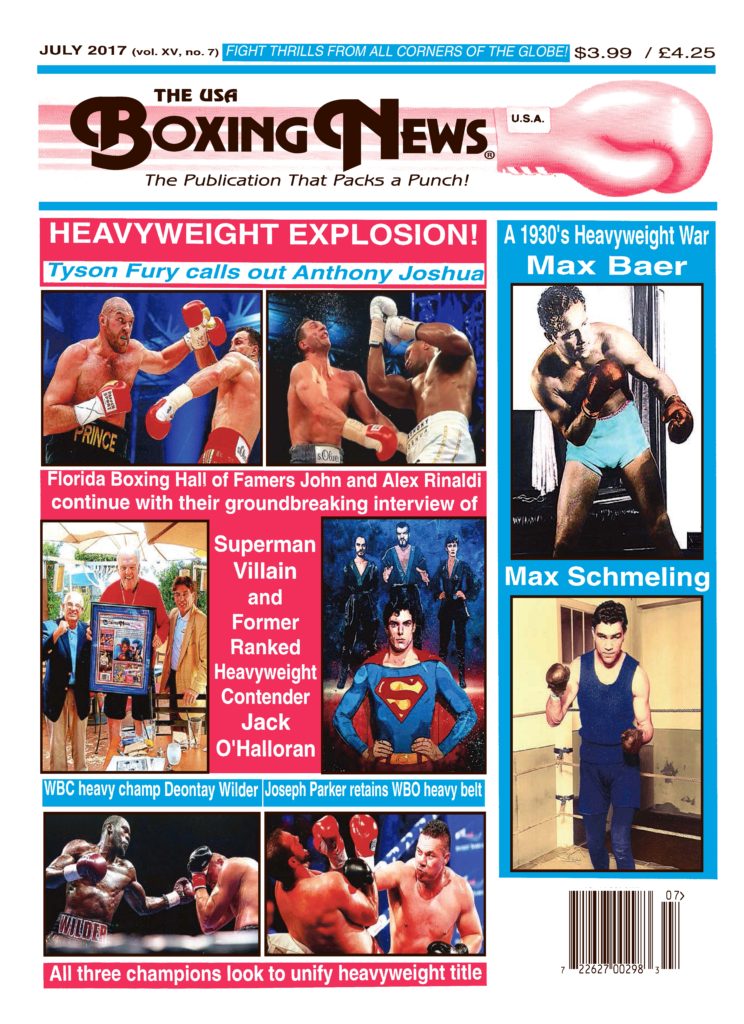 Former 4-Time Cruiserweight Champion Carlos "Sugar" De Leon died at the age of 60
Story by Henry Hascup and Juliann Rinaldi
Sad news, Carlos "Sugar" De Leon has passed away this morning from a heart seizure at the age of 60 in his adopted hometown of Buffalo, N.Y. De Leon was a four time WBC World Cruiserweight Champion, and was 11-4-1 in world title fights, with a final record of 53-8-1 (33 KO's) in a 21 year career.
He began his career on August 3, 1974 with a TKO over Roy Harris.
Six years later, Carlos captured the WBC Cruiserweight Championship on November 25, 1980 at the Louisiana Super Dome on the undercard of the famous Roberto Duran-Sugar Ray Leonard II that produced the infamous No Mas, when he defeated then champion Marvin Camel.
After winning the title, De Leon successfully defended the title twice; scoring KO's against Greg Payne and Marvin Camel before losing the belt to ST Gordon on February 24, 1982.Gearing back into title contention De Leon defeated former undisputed heavyweight champion Leon Spinks, then avenged his loss against Gordon and re-capturing his title for the second time on June 27, 1982.
Upon regaining the WBC Cruiserweight Title, De Leon went on the beat Yaqui Lopez (TKO), Anthony Davis (UD), Bash Ali (UD), and Dorcey Gayman (TKO), until losing the belt to Alonzo Ratcliff on June 6, 1985.
In his next bout, Carlos won the same WBC Cruiserweight Title a third time by outpointing then champion Bernard Benton on March 22, 1986 at Riviera Hotel & Casino in Las Vegas. He thereafter defended the title successfully four more times until losing it to the legendary Evander Holyfield by TKO on April 9, 1988.
After the Holyfield loss, De Leon recaptured the WBC Cruiserweight belt a fourth time by stopping Sammy Reeson on May 15, 1989 at the London Arena. He then successfully defended it again via a draw against Johnny Nelson until losing the title for good on July 27, 1990 against Massimiliano on July 27, 1990.
After retiring for good in 1995, Sugar was a presence at the amateur boxing shows in the region during his retirement, and would regularly go to the boxing gyms and help the amateurs.
Our condolences to the entire De Leon Family.
R.I.P. Carlos "Sugar" De Leon.
____________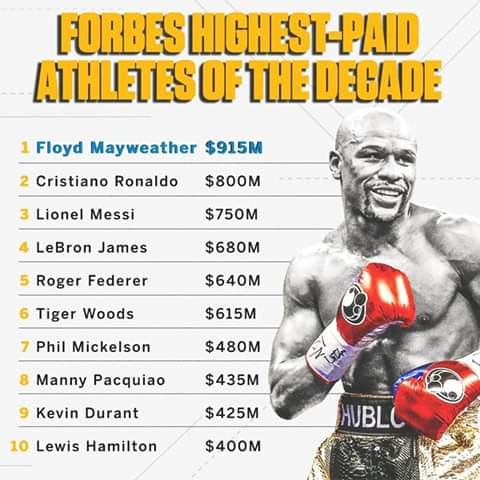 ____________
THE FIGHT IS ON! TICKETS ON SALE TOMORROW FOR HIGHLY ANTICIPATED CHAMPIONSHIP REMATCH BETWEEN UNBEATEN WBC HEAVYWEIGHT CHAMPION DEONTAY WILDER & UNDEFEATED LINEAL CHAMPION TYSON FURY 
(Click to View Story)
____________
Elvis Presley's Graceland Home Museum celebrates Elvis' boxing movie Kid Galahad on display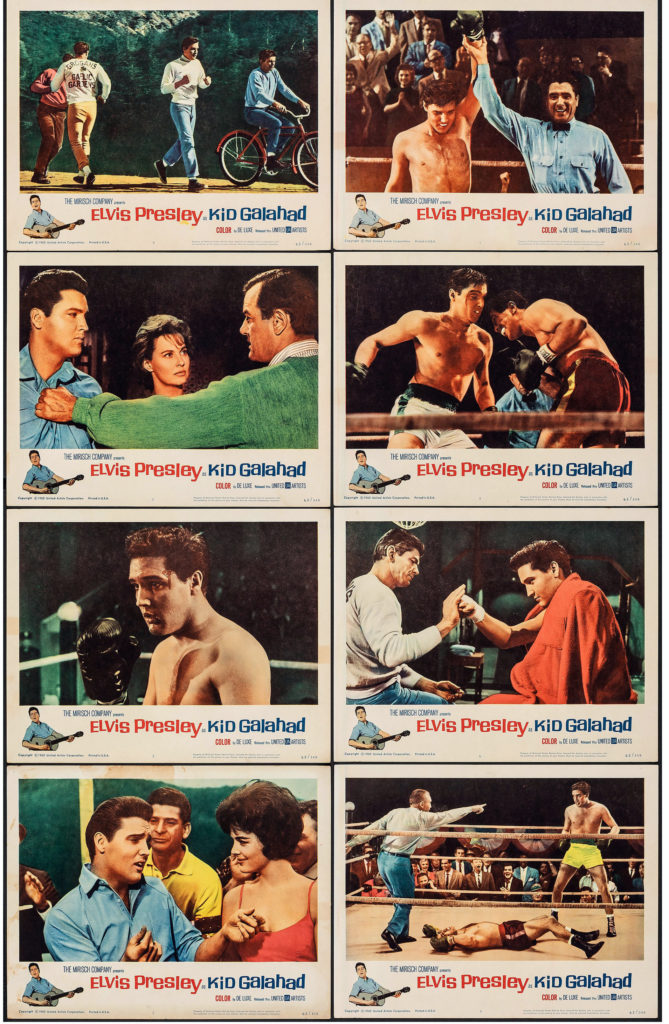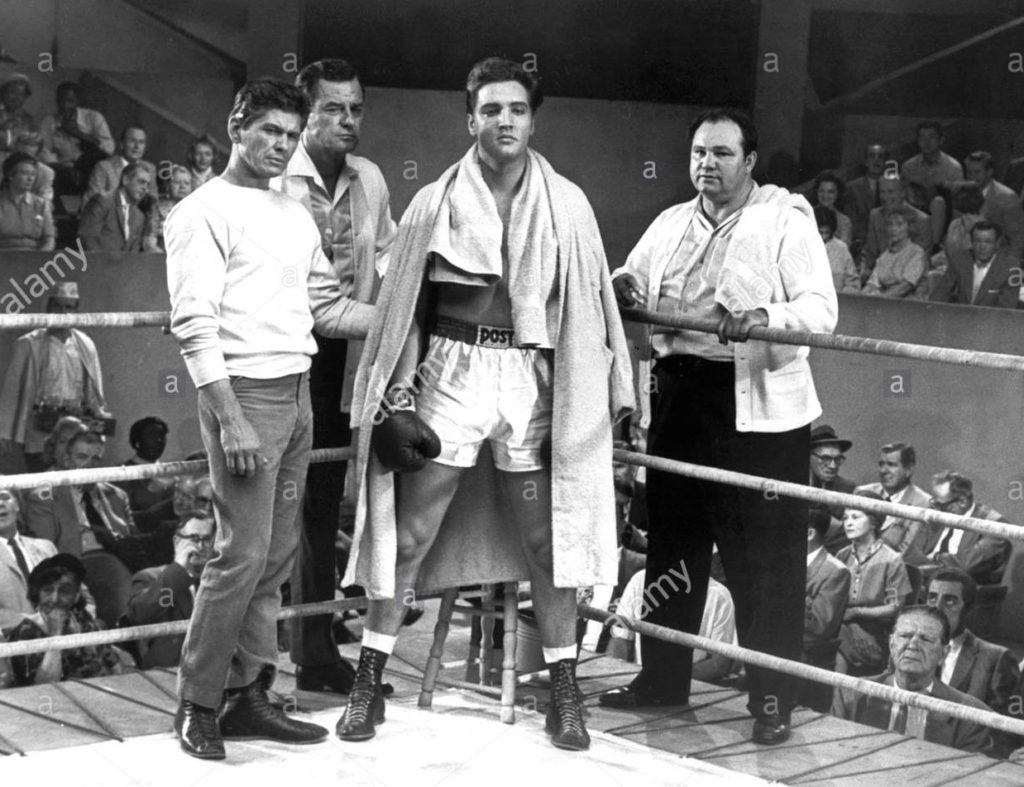 "I enjoy rugged sports. I'm not knocking people who like golf and tennis and other things. But I like rugged sports such as boxing, football, karate and things like that."  –  Elvis Presley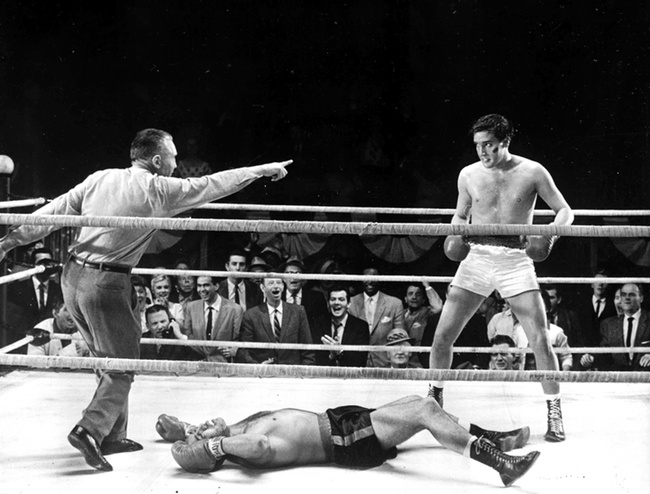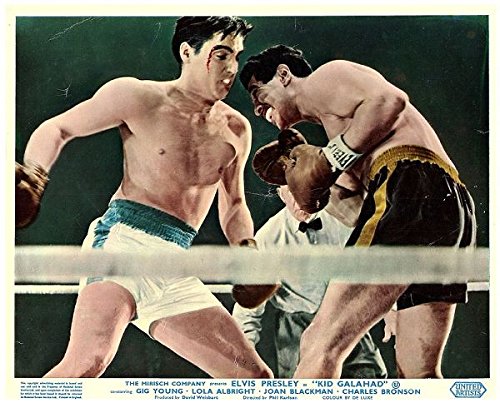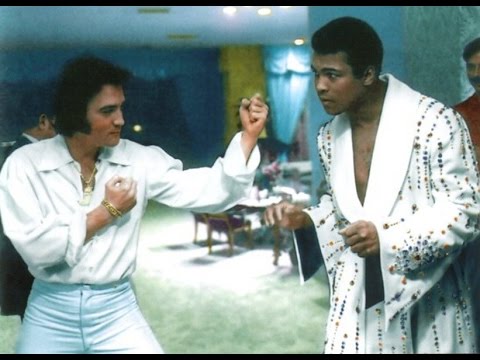 ______________________________
Garden Brawl: Crawford Knocks Out Mean Machine
Teofimo Lopez blows out Richard Commey to capture lightweight world title
Michael Conlan earns grudge match win over Vladimir Nikitin
CLICK PHOTO TO READ STORY
A Holiday Memory
By John and Alex Rinaldi
Going into Christmas, we cannot thank our readers enough for their continued support of our website and our boxing publication for over 37 years.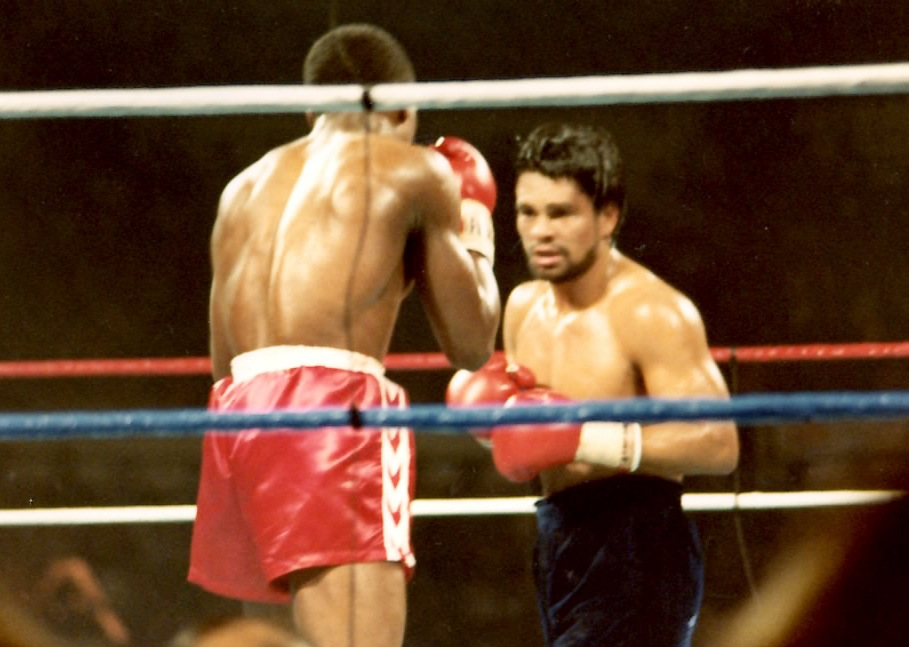 Robert Duran (R) vs. Davey Moore (L) (Photo by Alex Rinaldi)
In an almost magical and mythical way, the sport of boxing and its fans have, since the days of the bare knucklers, established a special, lasting bond that somehow connects the viewer to the participants in the ring. It is also the type of sport that can lift one's spirits, especially when life's misfortunes and personal tragedies can tend to swirl around like a deadly tempest raining down on everything and everyone until all that's left is despair and sadness.
No one is ever spared from this, and even the warmest of holidays often play a part in the the overall melancholy of the time.  We  are  certainly  not  immune  to  this  feeling  and  loss.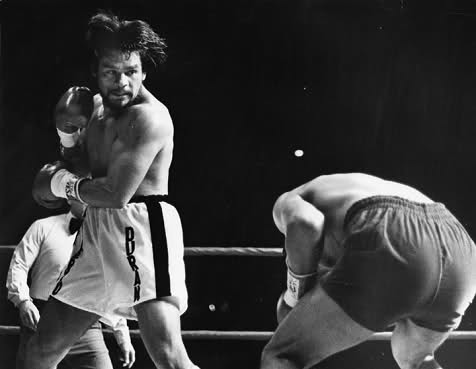 Roberto Duran (L) slugging Pipino Cuevas (R) in 1983
Christmas was such a time 37 years ago, and it remains to this day a bittersweet holiday for us.
Growing up we had wonderful Christmas days and we still do to this day. There was, however, a Christmas where our world simply fell apart.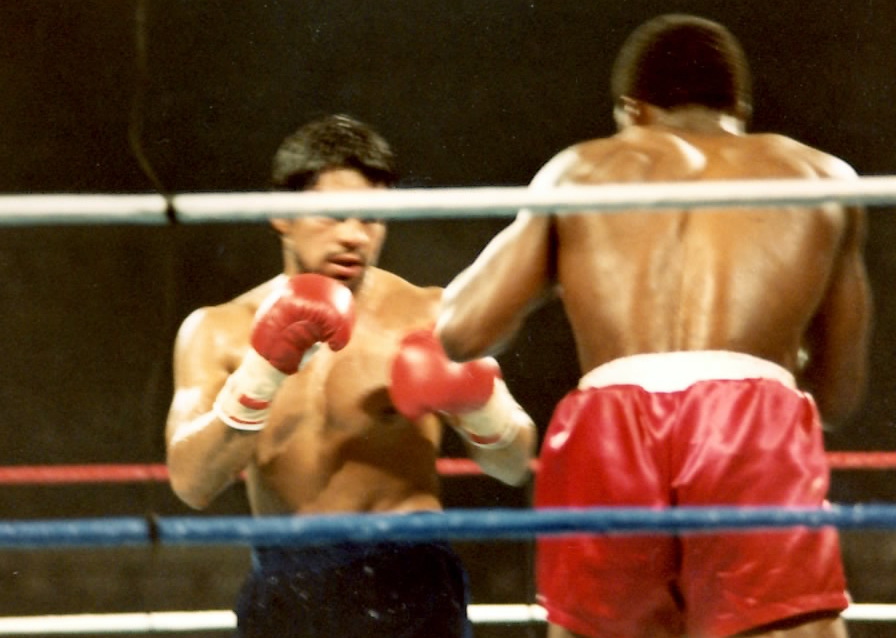 Robert Duran (L) looking for an opening against Davey Moore (R) (Photo by Alex Rinaldi)
On Christmas Eve in 1982, in our house in Stuart, Florida, our Father, and the founder of this publication, Joseph Rinaldi, was diagnosed with terminal liver and colon cancer and was given only three months to live. For a few months before the diagnosis, he was suffering from intestinal pains and was losing weight. He actually thought at the worse that he had an ulcer. Sadly, he found out that at the age of 46, his days, like a prisoner on death row, were mortally numbered.
For a man who had achieved such phenomenal success in his life, it was hard to fathom that this great man's final days were to be spent battling for his life.
There is a famous quote by the legendary Confederate General Robert E. Lee where he says, "I would rather die a thousand deaths than surrender." Our Father had what can only be termed as "true grit" as he fought bravely on, challenging the cancer along with the naysayers and charlatans so prevalent in the medical community. Though death greeted him at his doorstop every day for nine long months, he still kept punching back until he eventually succumbed to the deadly cancer on September 23, 1983.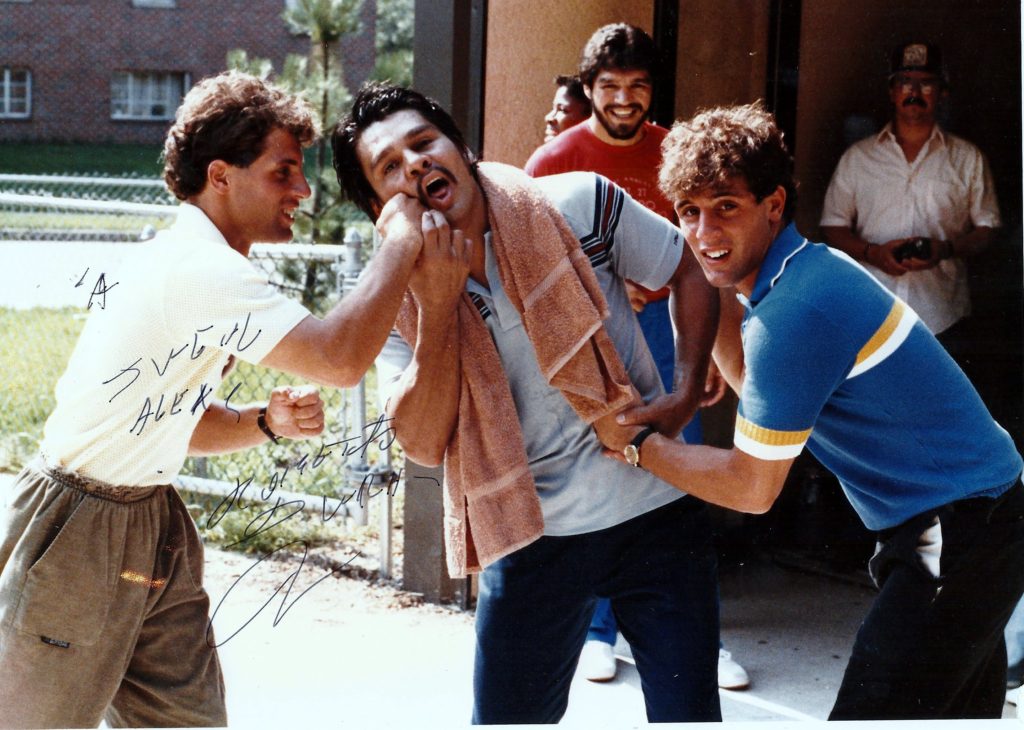 John and Alex Rinaldi with Roberto Duran in 1982
When you watch a person that you admire suffer so badly, who is not just a father, but a mentor and a hero, it is hard to bear and for those like us going through it, the world tends to lose all its color and replaces it with the funereal pallor of black.
But sometimes were there is nothing but black and bleakness, miracles and heroes seem to emerge through the darkness, and for a brief time a short reprieve is granted to the forlorn.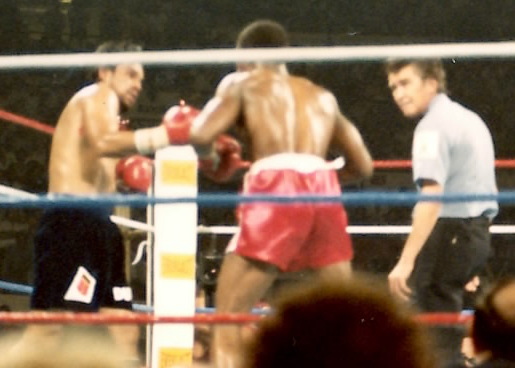 Robert Duran (L) pounding Davey Moore (R) (Photo by Alex Rinaldi)
This is what happened to us. A savior arrived in the form of Roberto Duran and boxing gave us the only streaks of light, as the sun slowly shone through the cracks caused by the mighty fists of the man with the Hands of Stone.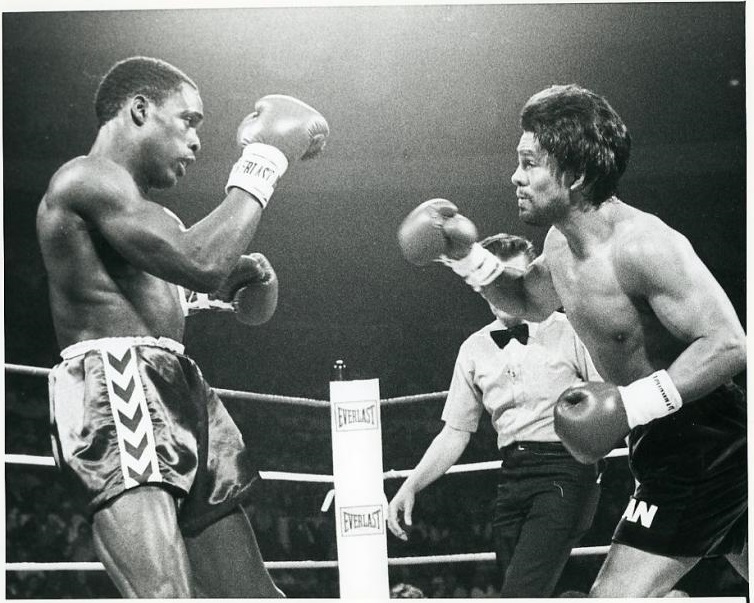 Roberto Duran (r) attacking Davey Moore (L) in June of 1983
Roberto Duran was always our family's favorite fighter. From the time he became a world champion, we marveled at his skill, charisma and punching power. Because of this, he was, and remained our true boyhood hero.
Though he reached the highest heights and peaks of boxing, by 1983, the once great pugilist was considered washed up. In 1982, he went 1-2 when he lost  a title bid against WBC super welterweight king Wilfred Benitez on a close decision on January 20, 1982, and then was robbed in a split-decision loss to Kirland Laing on September 4, 1982. After two decision losses, Top Rank picked up Duran and set him back on his winning ways. It began on the Aaron Pryor-Alexis Arguello undercard on November 12, 1982. Duran was the after-fight walk-out bout where he earned $25,000 in beating Jimmy Batten on a ten-round decision.
It was during his training for Laing at Larry Holmes' training quarters in Easton, Pennsylvania, where the Rinaldi Brothers and our dad would go to visit. Before long we became very friendly with the fistic legend, and he never failed us nor ever disappointed us. 
After the Laing fight, and nearing the end of 1982, it appeared that there was little hope in the future of the career of Roberto Duran. Nevertheless, while others urged Duran to retire, we and The USA Boxing News felt that he was far from washed up. As luck would have it, so did promoter Bob Arum.
Arum's Top Rank, Inc. smartly took on Duran and matched him against the power punching former WBA welterweight king Pipino Cuevas on January 29, 1983 at the Sports Arena in Los Angeles, CA. While the Super Bowl was playing nearby the same week, the hottest ticket in town was for the Duran-Cuevas fight. So much so that a capacity crowd of 16,824 turned out for the fight and produced a live gate of $408,000. Both fighters were each guaranteed $50,000, plus a share of the closed circuit revenue.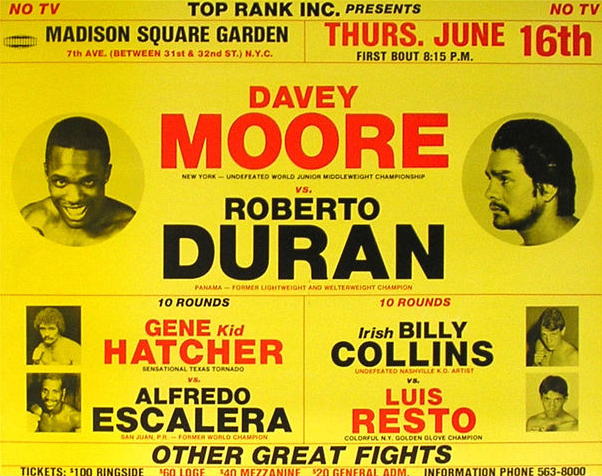 In one of the most thrilling slugfests in boxing history, Duran, 152, brutally stopped Cuevas, 149, at 2:26 of fourth round of the scheduled 12-rounder. Duran was back and his heroics were just about to begin.
With the illness of our Father, we were unable to go to the fight live, but instead viewed the fight on closed-circuit at the Felt Forum in New York's Madison Square Garden. Duran's performance was so exhilarating that on this night our Father was able to forget about his pain and his dreaded outlook and immersed himself in the exciting ring action.
While our Father courageously battled on, Duran was set to give our Dad one more respite from his impending doom.
With the win over Cuevas, Arum decided that Duran would make a good opponent for the undefeated WBA junior middleweight king Davey Moore. The match was then set for June 16, 1983 at Madison Square Garden.
Going into the battle, this publication was the only one who gave Duran a chance to win. With a sell-out crowd of 20,191 on hand, producing an incredible live gate of $964,305 (this was at a time when the ringside seats were only $100) Duran entered the ring a 5-2 underdog.
On this night, our Father was too ill to attend and was slipping away at a rapid pace. We went in his place and were at ringside to see Duran, 152 ½, give the performance of a lifetime as he tore into Moore, 154, and ferociously pummeled him from pillar to post.
As the crowd cheered, Duran scored an incredible knockdown in the seventh round and in the next round, finished off Moore at 2:02 of Round 8.
The fight was rebroadcast on CBS on June 19, 1983 and although he was racked with pain that no medicine could subside, our Father was laying down on our living room couch and once again, his thoughts were detoured from death to watching Roberto Duran pull off the upset win. That was the last time that the pain would ever temporarily leave our Father again.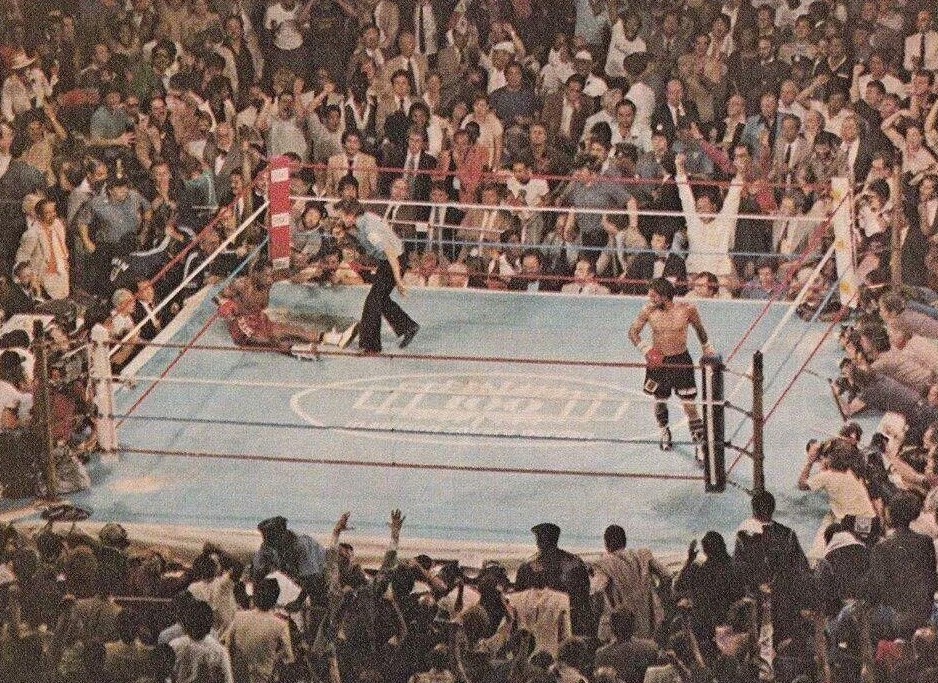 Things would go downhill from there. Our Father was such gallant battler, that we never thought he would die. It was as if Rocky Marciano could ever lose a fight. We thought our Dad would make a comeback. He did outlast all of his physicians' predictions and held out for nine months, while the prognostications said he would be dead in 90 days.
He did it all virtually by himself. The fraudulent medical community, more interested in taking patients' monies  for treatments just a step above the potions of snake Oil Salesmen, were both useless and greedy.  They showed the care of a rattlesnake and offered the hope of a hangman. My father had a better chance of climbing Mount Everest, than receiving any curing treatment from American physicians.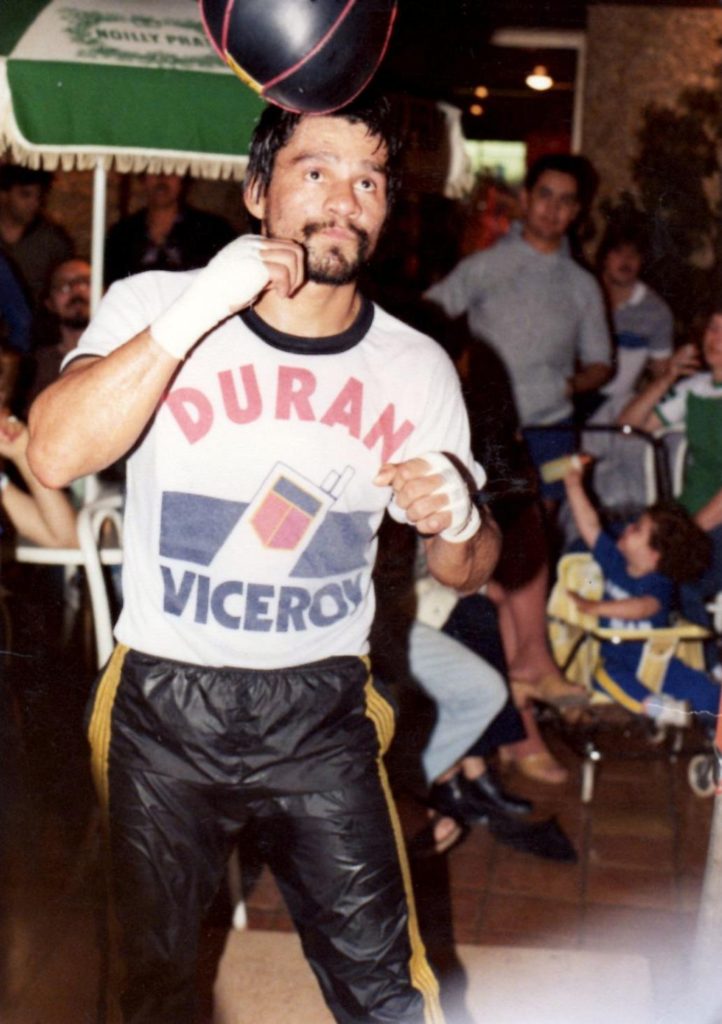 Roberto Duran training for his fight with Davey Moore in 1983 (Photo by Alex Rinaldi)
The comeback never came and three months after Duran defeated Moore, the ten-count was tolled for our father. Thankfully, because of the many who read this worldwide publication and website, his memory still lives on.
Because this publication soldiers on and thrives to this day, our Father and Roberto Duran are both almost like the Jimmy Stewart character in It's a Wonderful Life, where Stewart realizes what an impact he had on so many people just by living his life and doing good deeds to others.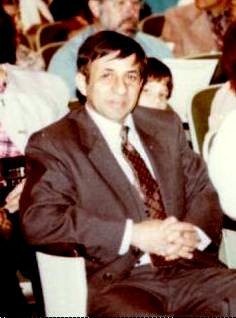 Joseph Rinaldi in December 1982
This may be an odd Christmas story because it ends in the death of an extraordinary man. But it shows that boxing and a great fighter like Roberto Duran can take away the pain of a dying man and give him a few happy moments in such bleak times, as well as offer a brief intermission from despair to his loved ones and, provide in its place, thrills and happiness during a family's darkest hours.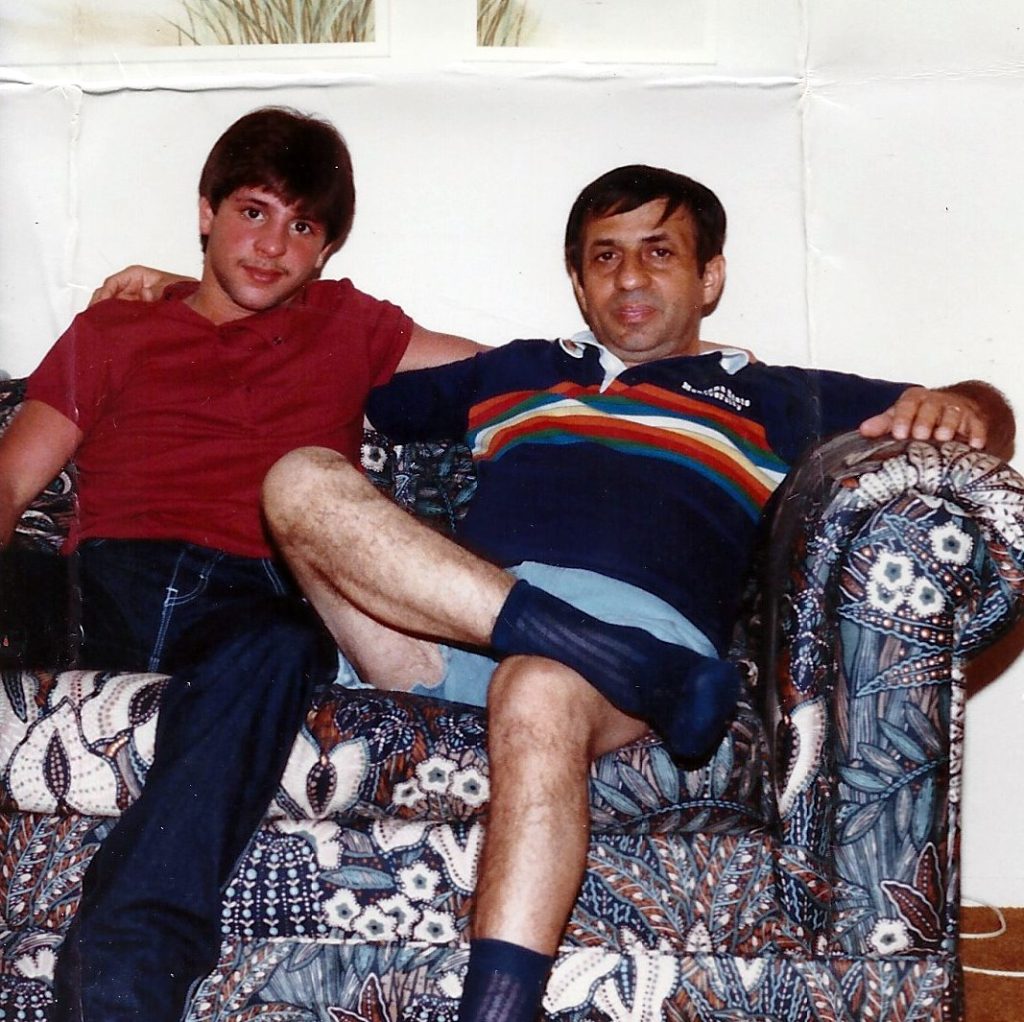 Gerard and Joseph Rinaldi in 1982
"When we recall Christmas past, we usually find that the simplest things – not the great occasions – give off the greatest glow of happiness." ― Bob Hope.
We think of our father every Christmas Eve. Although he is gone, he is never forgotten by us and is always in our thoughts, and it is every time we think of Roberto Duran, we think about the smiles he gave to a man whose life, like a broken clock,  was running out of time.
That is what makes boxing the special sport it is.
Merry Christmas and Happy Holidays from the both of us to all of our readers.
Keep Punching!
_____________________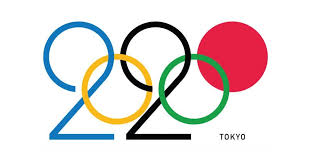 Men's Field for 2020 U.S. Olympic Team Trials for Boxing Set
By Per-Ake Persson
___________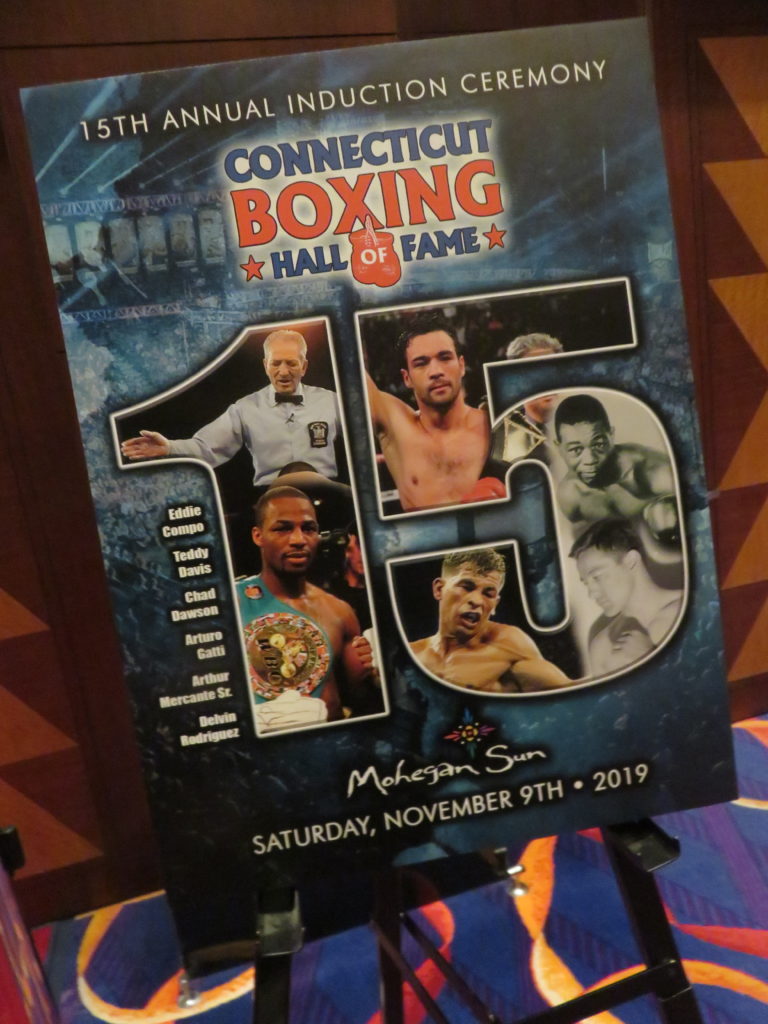 Connecticut Boxing Hall of Fame Celebrates 2019 Induction Class
By Kirk Lang
(CLICK PHOTO TO READ STORY)
____________
FAMOUS FIGHT PROGRAMS
TICKETS AND FIGHT POSTERS
Click Photo to See Page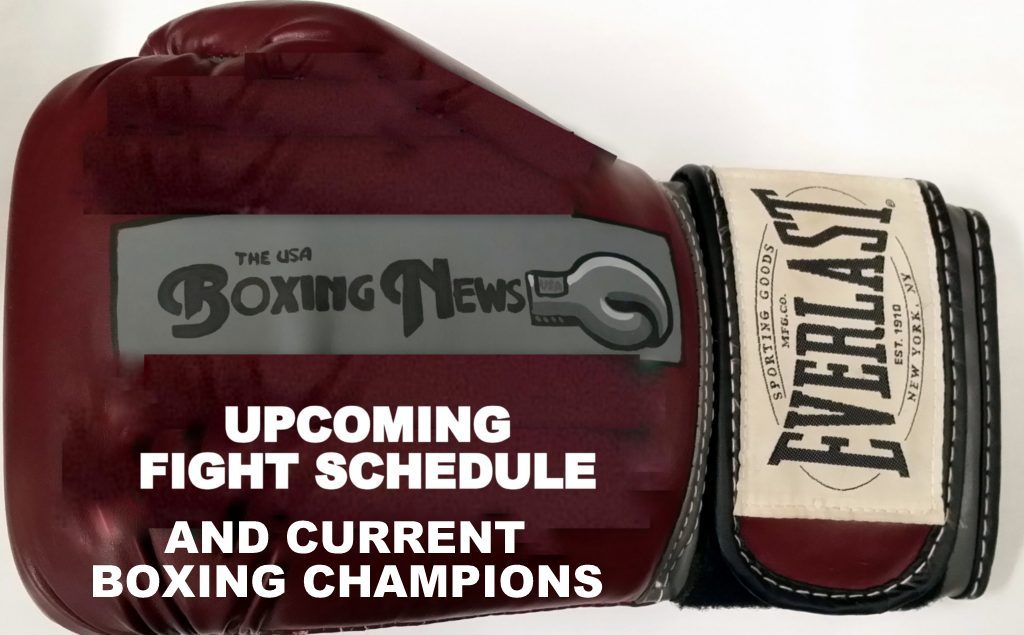 ____________
Click to View Story of fight

____________
THE USA BOXING NEWS
BOOK REVIEW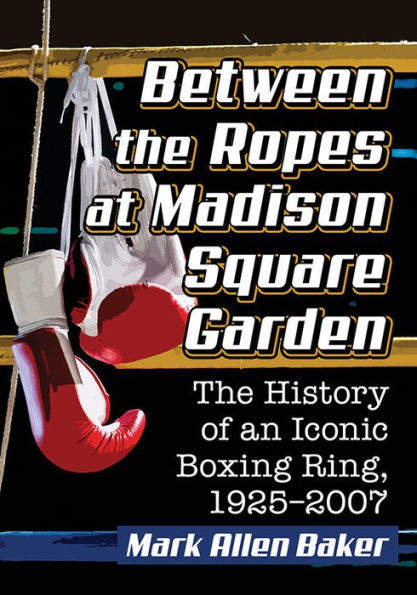 (CLICK ON PICTURE TO VIEW STORY)
________________
The USA Boxing News
Book Review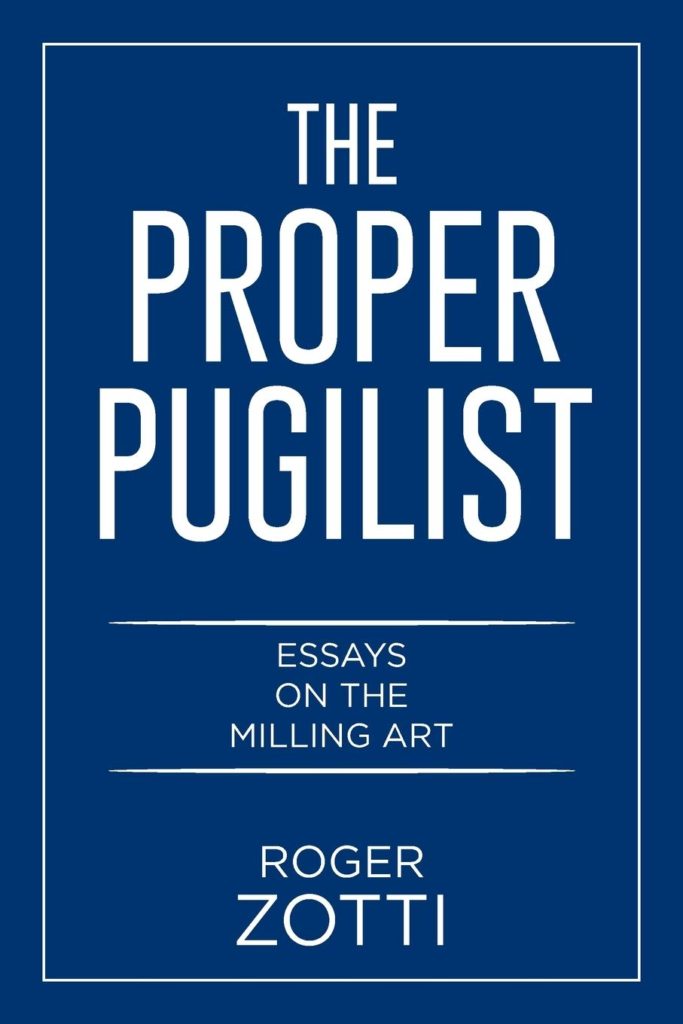 PROPER PUGILIST
ESSAYS ON THE MILLING SPORT
BY ROGER ZOTTI
Reviewed by John Rinaldi
There is no other sport like boxing where there is a plethora of fascinating stories and anecdotes to read about.  Author Roger Lottie has formulated a page-turner book that is bursting to its seams with marvelous stories that will entertain fans of pugilism.
Roger Lottie is not only a talented writer, but he is a lifelong fan of the squared ring and a member on the Board of Directors of the esteemed Connecticut Boxing Hall  of Fame.  Mr. Zotti takes the reader on a journey over the past 100 years with stories, essays and anecdotes featuring the likes of Rocky Marciano, Gene Tunney, Jack Dempsey, Joe Louis, Archie Moore, Jess Willard, Max Baer, Jose Torres, Joey Maxim, Billy Conn, Tony Galento, Sonny Liston, Jake LaMotta, Billy Miske, Stanley Ketchel, Muhammad Ali and many other ring legends.  The author even has a interesting passage concerning the immortal actor Errol Flynn while he was filming the boxing classic "Gentleman Jim" in 1942.
There is nothing more entertaining than reading a book jam packed with humorous tales of boxers and their memorable fights. 
Besides famous fighters, Mr. Zotti injects the wisdom of his uncles Vincenzo and Cheech, who helped spark the fire of the author's love of the fight game, along with the boxing fans he chatted with at Pepe's Apizza.
The wondrous book is like chest filled with treasures of boxing yore.  One such nugget is a story of Jack Dempsey making a phone call to Luis Firpo a few days after their classic 1923 heavyweight championship battle in the Polo Grounds. Dempsey apologizes to Firpo for belting him when he was barely back on his feet. The champ remarked over the telephone to Firpo, "You hit me so hard I didn't know what I was doing. I was mixed up." Firpo's response was that there were three men in the ring, and if Dempsey didn't know what he was doing, why didn't he hit the referee?
That is great stuff and book has tons of these type of stories.  This reviewer enjoyed every page of the book.
Those boxing fans who are also movie lovers, would like the passages featuring film greats like Frank Sinatra, Burt Lancaster, Richard Conte, Claud Rains and others.
This is the type of tome that a boxing fan can sit down on a comfortable chair, put his feet up and sit back and read an amazing book.
This book is HIGHLY RECOMMENDED!
The book can be purchased in paperback and Kindle versions on Amazon. 
____________
Shakur Stevenson is crowned world champion in Reno


CLICK PHOTO TO VIEW STORY
_______________
Undefeated Bantamweight Sensation Avril Mathie set to take on Karen Dulin on Friday Night at the 2300 Arena
Click Photo to Read preview and Update
Legendary Fighters with
The USA Boxing News
_________
_________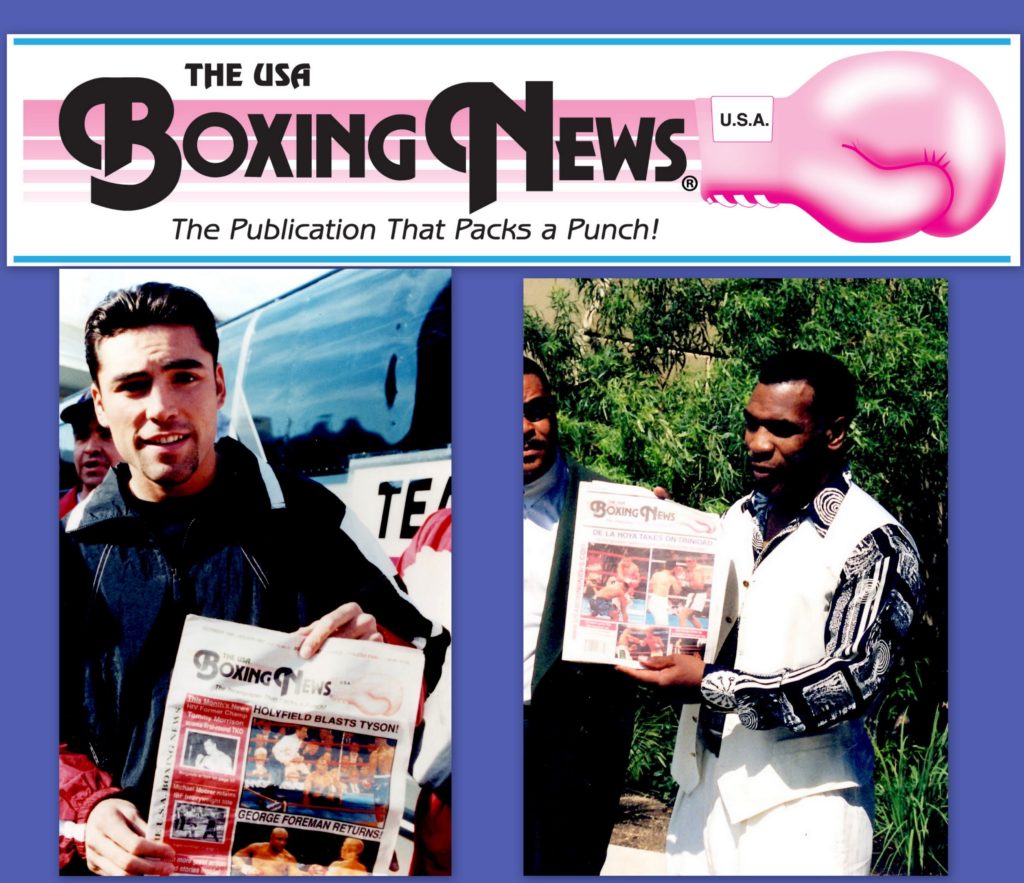 Everything I have in this world, I owe to the sport of boxing, and I won't ever forget that.
– Oscar De La Hoya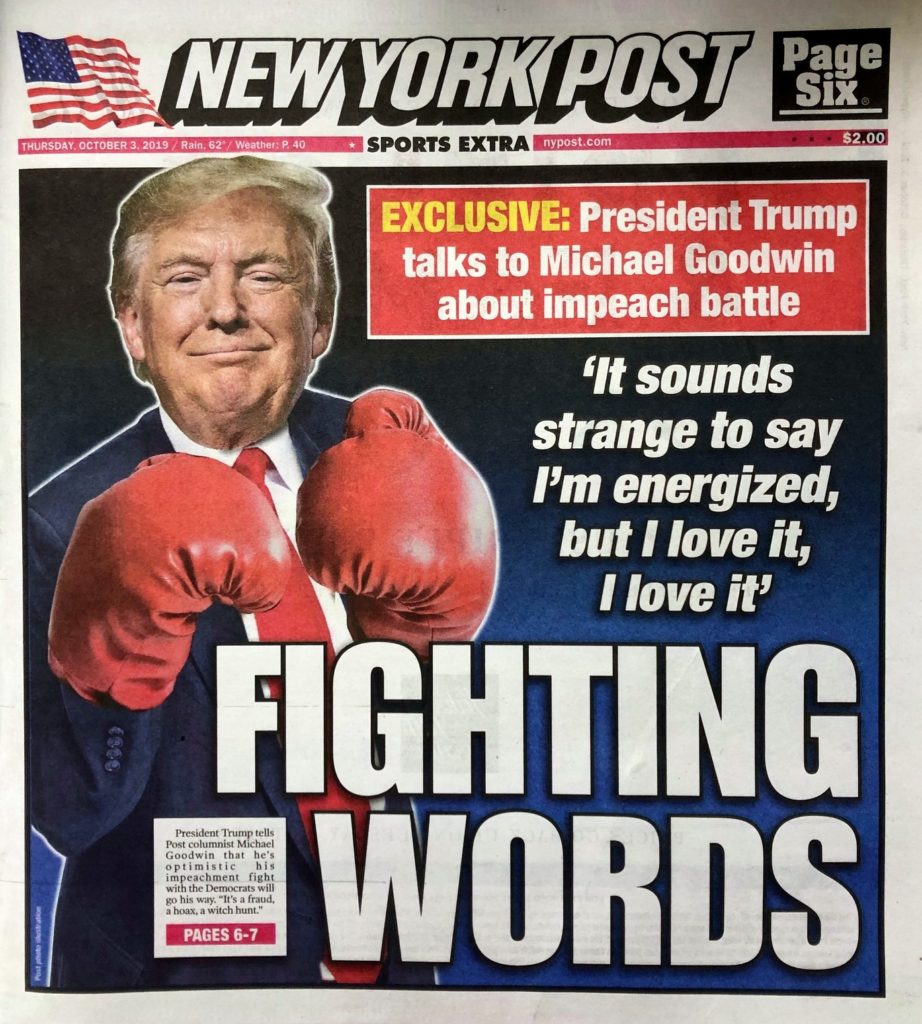 _____________
OVERSEAS BOXING MATCHES
By Per-Ake Persson
(Click Photo to Read Story)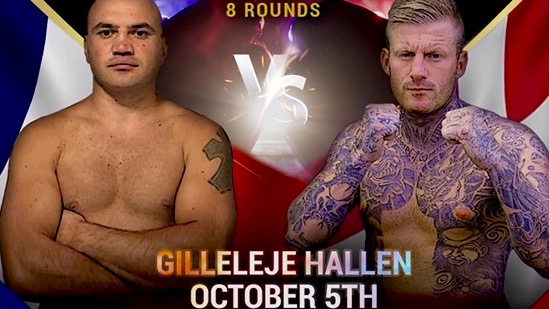 ___________
JERSEY JOE WALCOTT
A Heavyweight Legend
Camden New Jersey is Honoring the Great Champion with a new Statue
Read Story and Watch Videos By clicking the Photo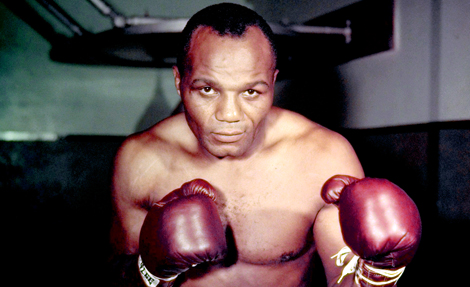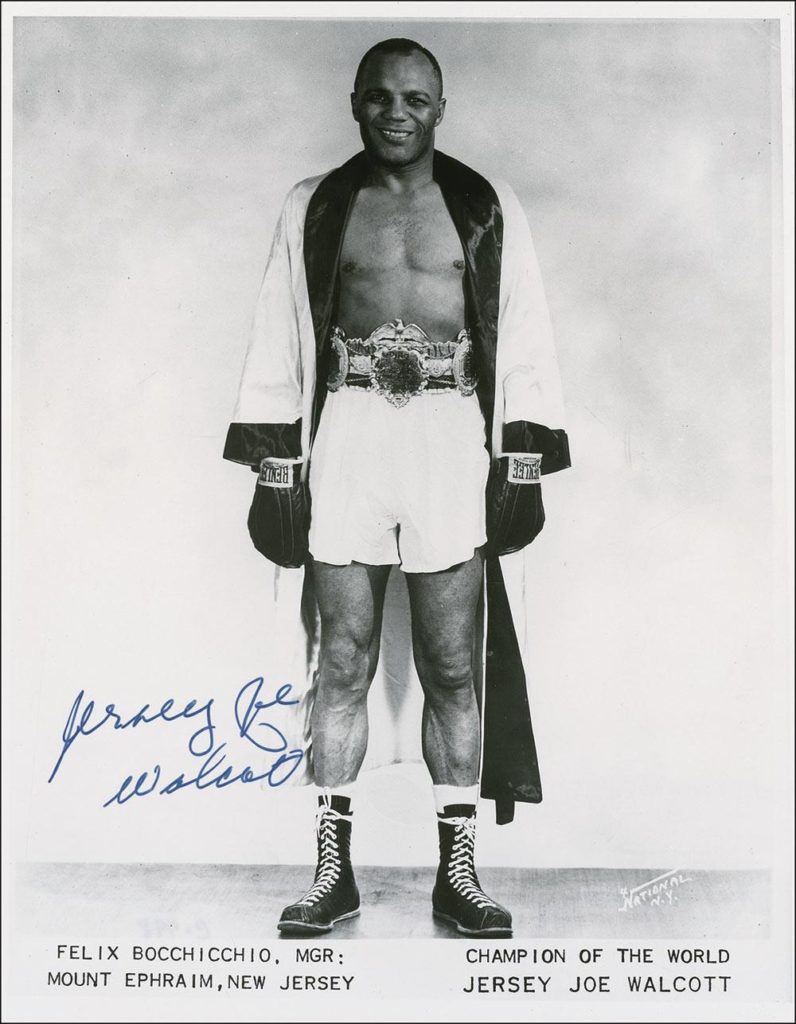 _____________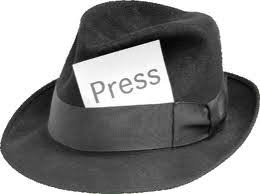 The Boxing Twins Current  USA  BOXING  NEWS Stories  and Press  Release page
THE OSCAR DE LA HOYA FOUNDATION HOSTS BOXING EVENT FOR THE COMMUNITY AT PASADENA CITY HALL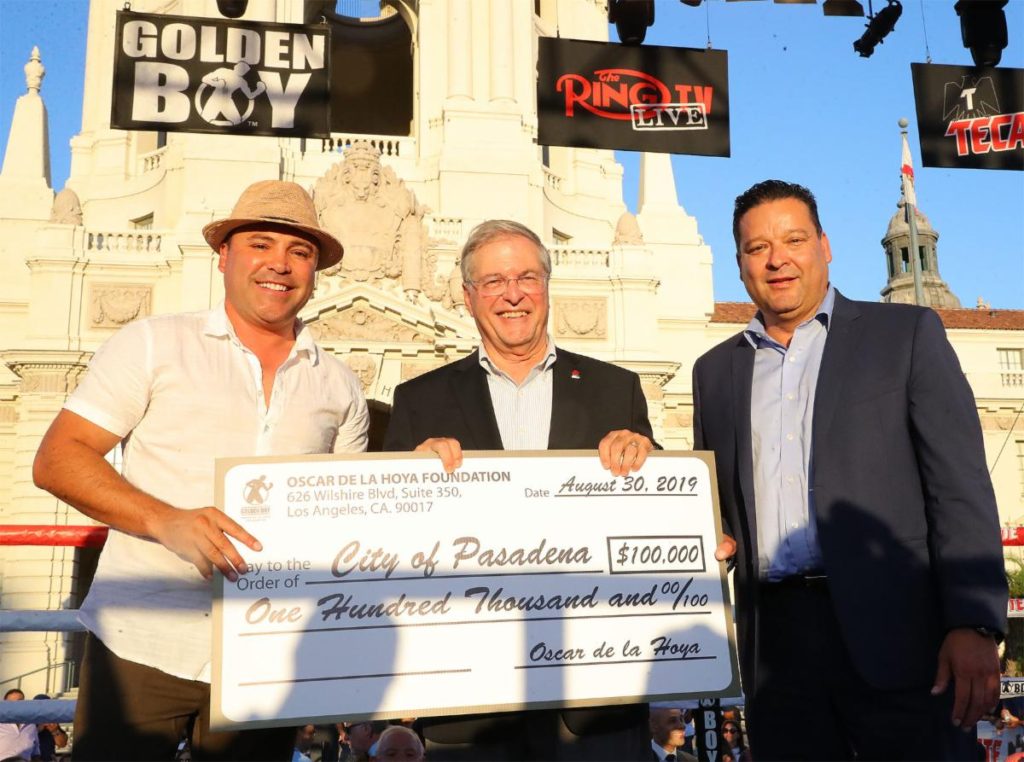 HALL OF FAME PROMOTER  J RUSSELL PELTZ TO SIGN ICONIC SPECTRUM ARENA 'S'
Former Spectrum Director of Boxing Celebrates Half Century in Boxing
Click on Photo to Read Boxing Stories and other exciting Boxing Features!
_____________
Check out
ROCKY  MARCIANO
THE UNDEFEATED TERROR OF THE HEAVYWEIGHT DIVISION PAGE
With never Seen Before Videos and Photos of Rocky Marciano and his Times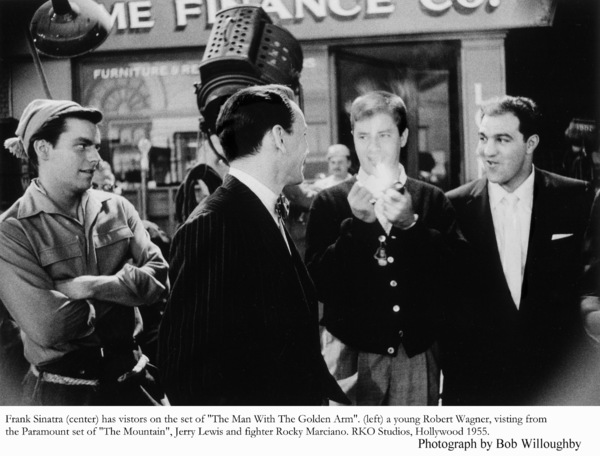 _____________
Champion Jaime Munguia demolishes Challenger Patrick Allotey in 4 to retain WBO Super Welterweight Title
By Tyrone Cartwright
September 14 – Carson, California. There is something to be said about an outdoor fight.
With the sky surrounding the arena with a panoramic backdrop, an outdoor fight presents a magical feeling of being sent back in time to the famous outside fights in boxing history that took place in such iconic venues as Yankee Stadium, Soldier's Field and many others from the days of the bare knucklers to the present.
In the open air arena at the Dignity Health Sports Park in Carson, California, a crowd of 7,311 must have shared the same nostalgic feeling when they cheered on their hero and WBO super welterweight champion Jaime Munguia before the sun, the moon, and the stars.
It was Mexican Independence weekend and the fans on hand were fortunate enough to witness the talents of the fighter who is soon becoming the number one dose of excitement in the sport of boxing. This fighter is none other than WBO super welterweight champion and knockout artist Jaime Munguia, of Tijuana, Mexico.
At 22 years old, this boxing sensation is taking the sport by storm and when he entered the ring sporting an undefeated ledger featuring 26 KO's in 33 bouts, the fans, most of who were comprised of his fellow countrymen, took notice and waited in anticipation for knockout number 27 to happen.   
And happen it did.
But it did not happen right away, for challenger Patrick Allotey, 153, hailing from Ghana, 153, who started the fight off fast behind swift and jarring combinations to the champ's head. Wearing green trunks with black trim, Allotey, 28, who also had an impressive ledger of 30 KO's, showed no fear whatsoever to Munguia's punching reputation nor to the fact that most of the fans on hand were rooting for his adversary.
After a close feeling-out opening stanza, in round two, the challenger banged away at Munguia with combinations to the head and jaw. Towards the end of the round Allotey even stunned the champion with a hard combination to the chin and cheekbone.
In round three things started off the same till the last minute of the round when Munguia pinned the challenger to the ring corner and belted him with a terrific right to the jaw followed by a thunderous left to the ribs that struck him like a barn door and dropped him to the canvas.
Up at "nine" Allotey tried to regroup and appeared to hold off Munguia's constant attack until the champion nailed him with lead right combinations to Allotey's head and body. The champion then added to his deadly arsenal, double left hooks, the true terror of the family of fistic combinations, that landed with the force of a blacksmith's forging hammer and knocked the challenger clear across the ring, this time dropping him to the seat of his trunks. Again he bravely rose, and made it up to his feet at the count of "eight" and was thus able to make it to round four.
Little did Allotey know at the time, that his reprieve would be short-lived as the champion jumped on him and remained Punching at him all the way to the last minute of the round when he connected with a head and body combination that sent his to the ring floor for the third time in the bout. Though the game challenger again rose to his feet, his corner had rightly seen enough and threw in the towel to end the one-way proceedings.
The fight ended at 2:18 of the round.
With the loss Allotey saw his record drop to a still impressive 40-4 (30 KO's). In defeat while praising the champion, he also declared that he intended to get back to the proverbial drawing board and return promptly tothe prize ring.
With the win, Munguia (34-0, 27 KOs), who successfully defended his WBO junior middleweight title for the fifth time, was very pleased with his performance. "I feel really good fighting back in my hometown. People here cheering me on, it's a great feeling. During the fight I felt really good. This guy was tough, you know, he was eating up all the punches but I was able to get him on the third round."
The champion added, "The journey getting here was hard but I feel really good with these people who came to support me. This is Mexican Independence Day and I feel really good and I'm ready to go further for more."
The champion also acknowledged the assistance from the former legendary champion and ring icon Erik Morales. "Thank you of course to Erik [Morales]. I learned from Erik to stay calm, but this is a combination of everyone that I work with."
"Step by step, I've learned a lot from all the fighters that I've fought before."
When asked if he wanted to go up to the next weight class the middleweight division, and fight the top guys  at 160 – e.g., Canelo and GGG, Munguia responded,  "First I need to get to 160, but I'm ready to go."
The way he looked in this fight, Munguia may indeed be the future of boxing, and a force to be reckoned with in any weight class.
The fight was telecast on DAZN Streaming Network.
_____________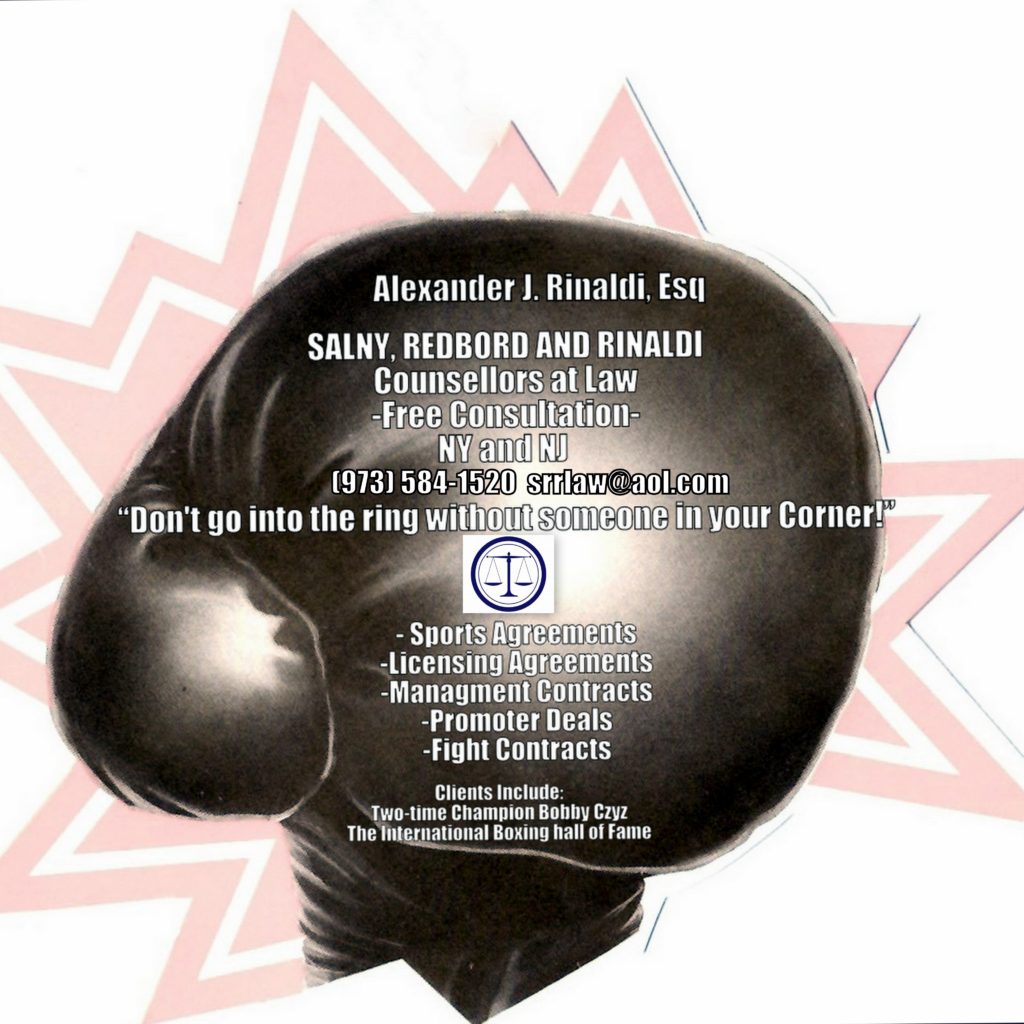 _____________
_________
__________
OVERSEAS BOXING MATCHES
By Per-Ake Persson
__________
All Time Great Jose Angel "Mantequilla" Napoles dies at age 79
(CLICK ON PHOTO TO VIEW STORY)
_____________
CHECK OUT THE
FAMOUS FIGHT PROGRAMS , TICKETS, AND FIGHT POSTERS PAGE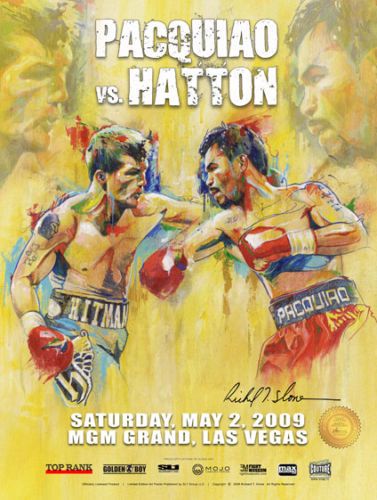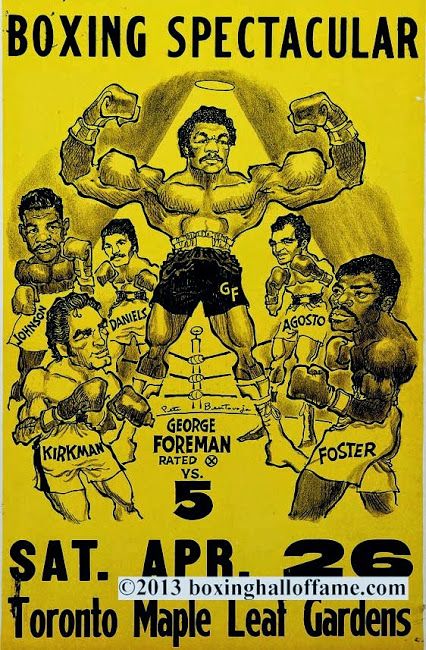 ___________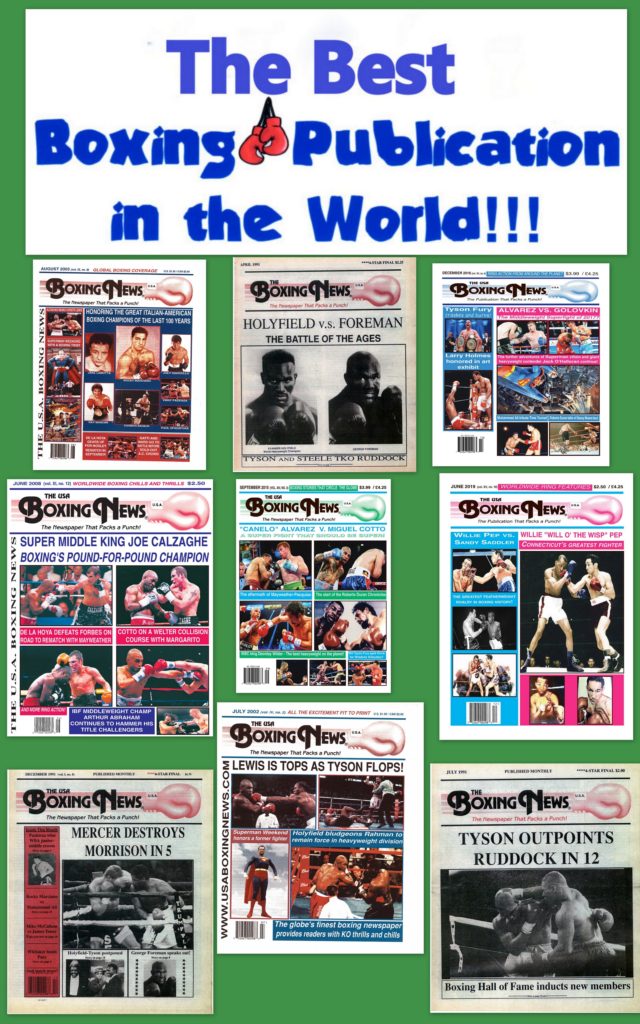 Fighters, Wild West Gunslingers, Promoters, and Referees are among  the Bare Knuckle Boxing Hall of Fame Induction Class of 2019
Click to View Story
Check out and click photos to view
FIGHTERS TRAINING AND FIGHT PHOTO PAGE
Manny Pacquiao Wins a split decision over Keith Thurman for WBA Welterweight title
By Ron John Rinaldi
July 21 – Las Vegas, Nevada. Boxing has a strange and twisted history when an old legendary fighter comes up against some young gunslinger. First, the younger fighter wants to knock the older fighter's block off so he can carry the torch and force the older fighter into the bastions of yesterday and retirement. Second, the younger one feels that "today" is his time and that the older champion is a mere member of the old guard soon to be replaced by the new guard, namely himself.
Great fighters like Davey Moore, and later Iran Barkley, once shared the identical thought about Roberto Duran in the 1980's, and Duran proved them both sadly wrong.
In this fight, the undefeated 30 year old champion Keith Thurman had the same thought in mind. This was made apparent in the pre-fight press conferences leading up to the fight where Thurman kept declaring that he, and not Pacquiao, was the best welterweight out there, and that the 40 year old ring great no longer deserved to be at the top of the welterweights. "I want to show the world that I deserve to be at the top," exclaimed Thurman. So much so that Thurman made three bets to not only win, but to knock out Pacquiao in rounds 1, 2, or 7.
The famed gunfighter Wyatt Earp once famously said, "When you have to choose between fact and legend print the legend."  But that underlies the fact that their legend actually derives from iconic morsels of pure and real fact. The same goes for the legendary fighter and modern day gunslinger Manny Pacquiao. 
Like Davey Moore and Iran Barkley before him, Thurman painfully learned that sometimes it is easier to can a live alligator, than it is to beat a legend. This is especially true for that young great fighter when he squares off against a legend who happens to strike lightning one more time again, and returns to his once lethal greatness.
Well, that happened here before a sellout crowd of over 14,000 at the MGM Grand Garden Arena in Las Vegas Manny "Pac Man" Pacquiao, 146 1/2,  beat previously  undefeated WBA Welterweight Champion Keith "One-Time" Thurman via split decision to capture his title.
Going into the bout, Manny was the favorite at -150, while Thurman was the underdog at +125. Meanwhile unlike Thurman, Pacquiao's trainer Freddie Roach wisely bet $5,000 on his man.
In an exciting give and take affair, that saw action throughout its twelve full rounds, both fighters firmly acquitted themselves well and gave the fans their money's worth.
At the start of the fight Thurman, 146 1/2,  came out fast in round one scoring with straight rights to Pacquiao's head and lefts to the body. Then with a 28 seconds remaining in the round, Manny raced after a retreating Thurman and landed a quick three punch combinations of right-left-right to the jaw that dropped Keith swiftly to the ring floor. Though it was a flash knockdown, it soon set the tone off the fight, which was that the 8 division world champion Pacquiao at age 40, was still a dreaded adversary to face within the ring ropes. It also gave the Filipino a 10-8 round, which would be a telling factor later when the time came for the tallying up of the scores.
Pacquiao still had the speed, both hand and foot, that he had since his younger days and even carried the punch with him as well.  Like the song he came into the ring with, Survivor's  Eye of The Tiger, Manny never stopped punching during the bout, eventually bloodying Thurman's nose and causing a swelling under his eyes.
To his credit, Thurman fought like the champion he is and scored well and often with straight rights, right uppercuts and lefts hooks that landed with power on his aggressive foe. For instance he stunned Manny several times in round 7, catching the Filipino legend with jarring blows to the chin and ribs, a couple of which actually stunned him.
It was just that Pacquiao threw the greater number of blows 696 to Thurman's 571, though Thurman landed 210 to Manny's 195. Regardless, Thurman could never catch up, though he gave it his all throughout. But his "all" on this night did not add up to be enough.
The judges scored it a close split decision with Manny winning by two judges' scores of 115-112, while one judge gave it to Thurman by a score of 114-113. The USA Boxing News also scored it for Pacquiao by a score of 115-112.
Manny whose record upped to 62-7-2 (39 KO's) pocketed a guaranteed $10 million plus a percentage of sales, which should bring his take up to around $20 million, said after the bout, "He [Keith Thurman] did his best, and I did my best, and i think the two of us gave the fans their money's worth."
Meanwhile Thurman whose record fell to a still impressive 29-1 (23 KO's) also brought home a large guaranteed purse of $2.5 million plus a percentage of receipts, which should bring his final tally to about $8 million, was gratuitous in defeat, and said, "This was a beautiful night of boxing. Manny got the victory over me. I wish I had more output. I would love a rematch."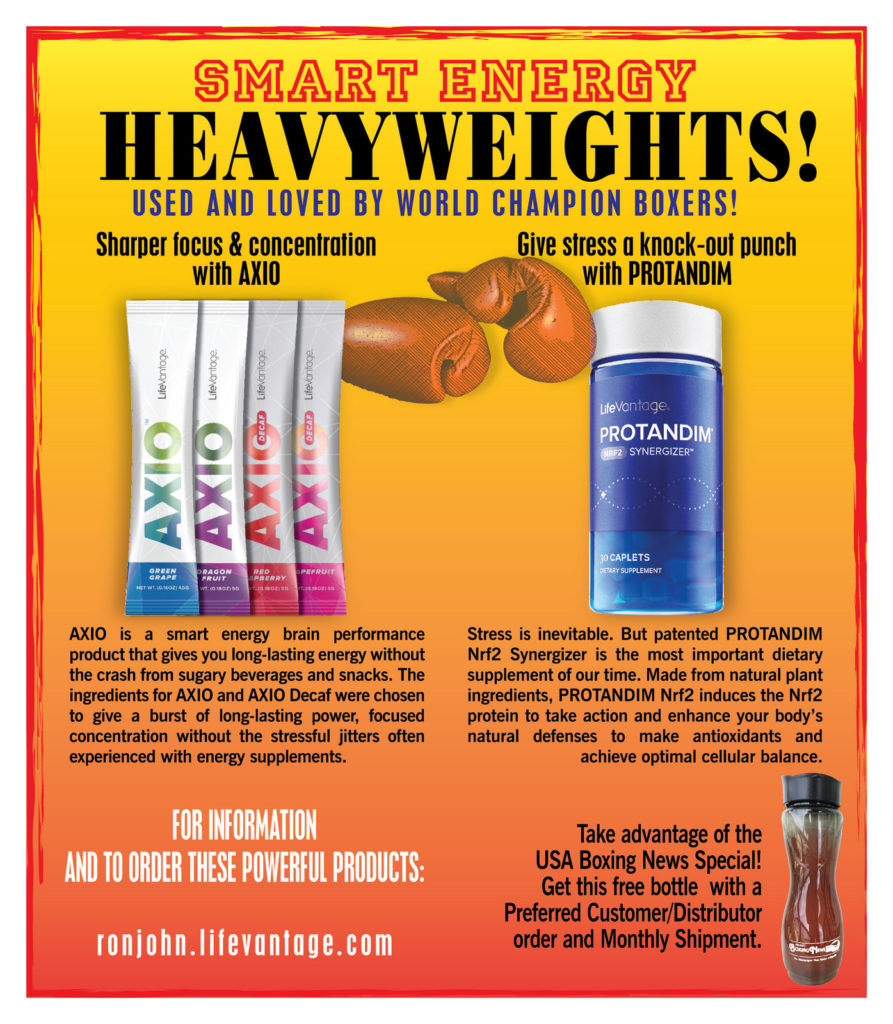 AXIO AND PROTANDIM ARE TAKEN BY CHAMPION MANNY PACQUIAO AND FORMER TWO-DIVISION CHAMPION BOBBY CZYZ ALONG WITH THE BOXING TWINS AND THE RESULTS HAVE BEEN PHENOMENAL!
_______________
Check out the 2019 Superman Celebration at the
Superman–Boxing Connection Page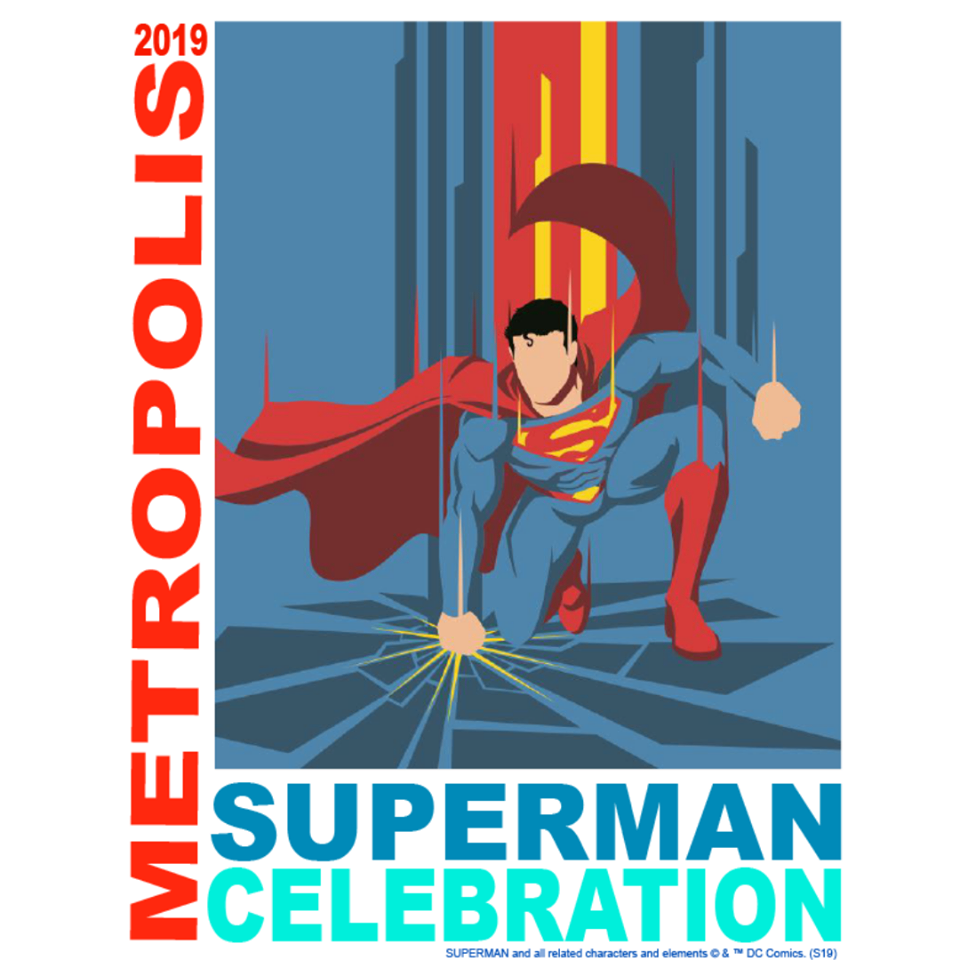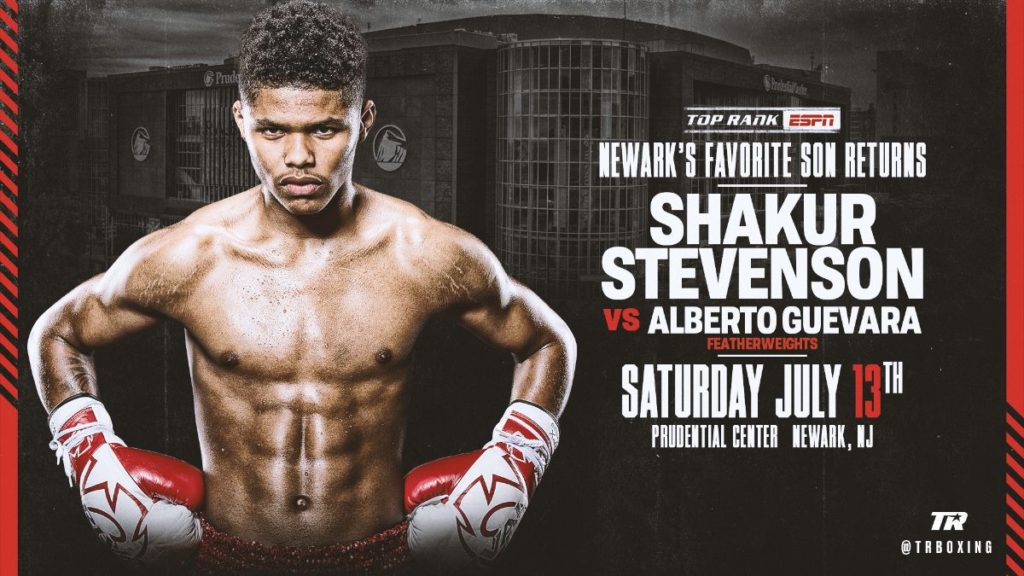 CLICK PHOTO FOR STORY
________________________________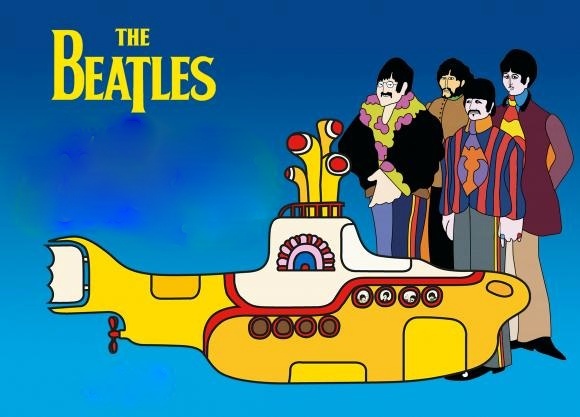 PAGE
________________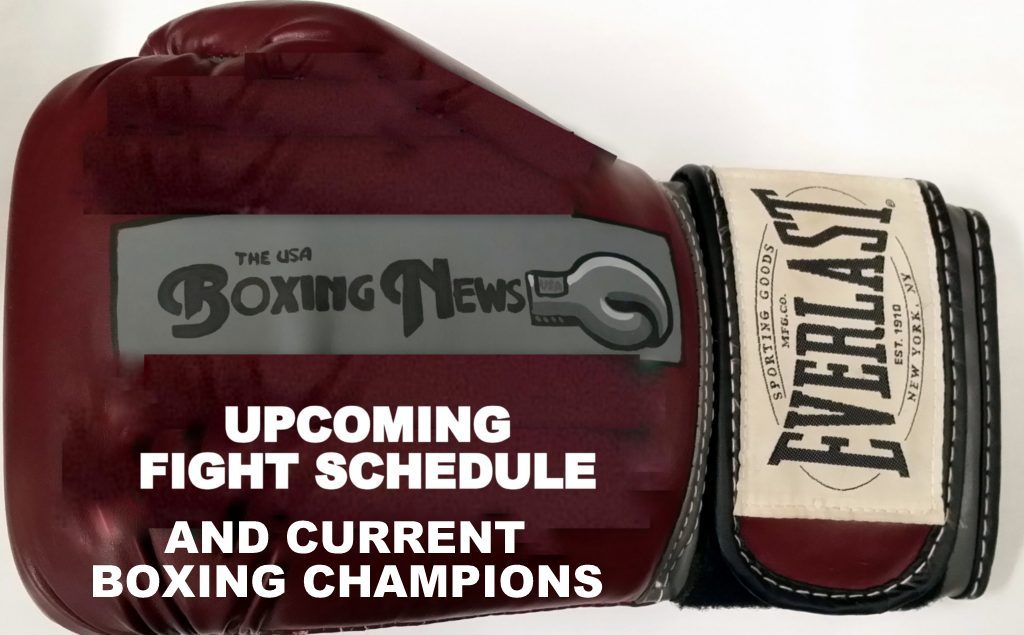 ________________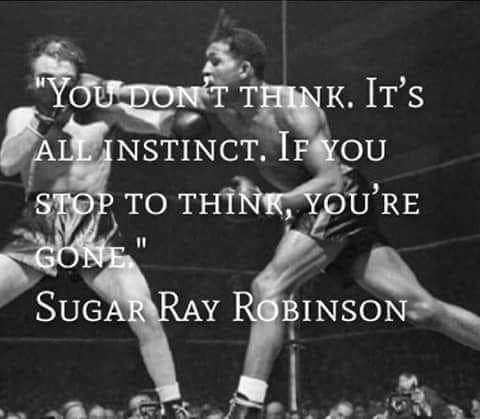 __________
BOXING COMICS AND DRAWINGS
_______________
OVERSEAS BOXING MATCHES
By Per-Ake Persson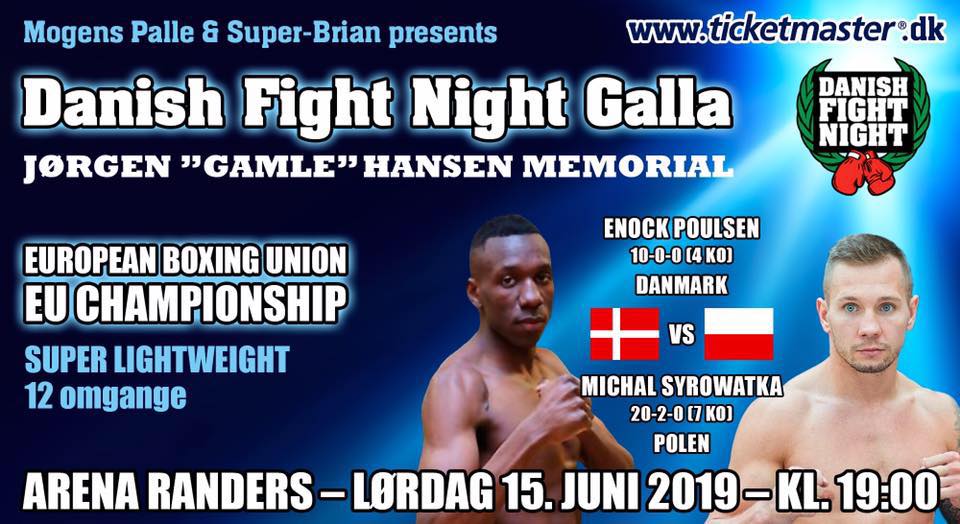 THE AFTERMATH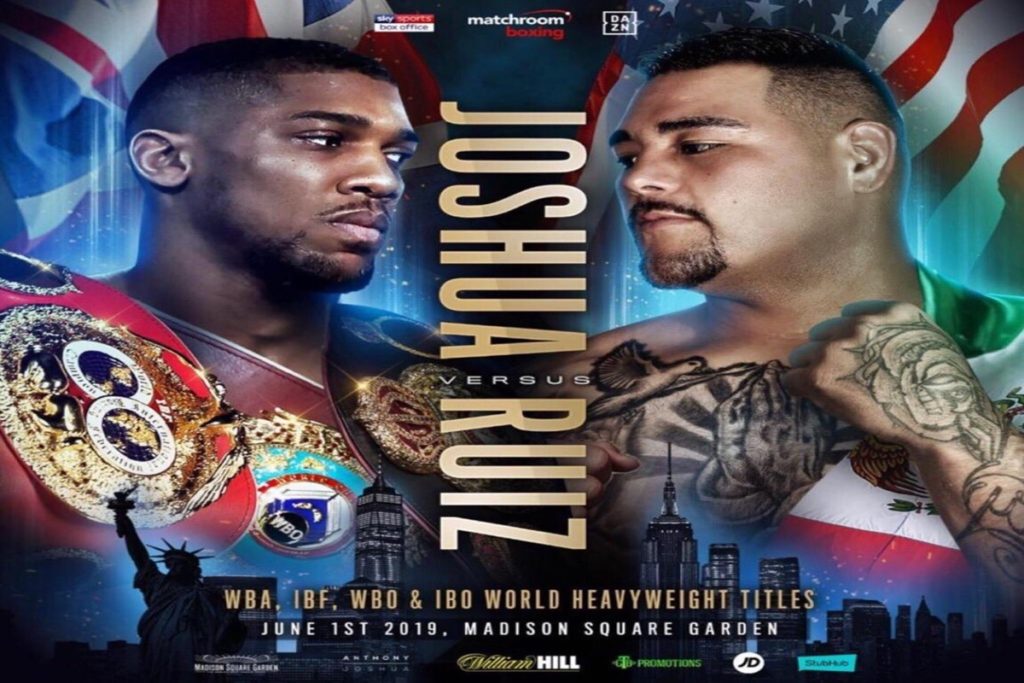 Andy Ruiz changes heavyweight history after his stunning knockout of Anthony Joshua to win the heavyweight championship
By Alex and John Rinaldi
With British flags flying throughout Madison Square Garden draping the Mecca of Boxing in the symbols and colors of the Union Jack, it appeared as if the British monarchy was staging a Royal reception on American soil.
Considering that fifty-five years ago the Beatles were barnstorming America in the second British invasion since the Revolutionary War, it now seemed again that the English were staging another form of a British Boxing invasion. This time, its king Anthony Joshua was charging into battle against the colonists, being led on this particular Saturday by a relatively unknown Andy Ruiz.
If the British thought they could have easily outgunned the Americans in 1775 to defeat; with Joshua as the helm, the thousands of  his countryman who trekked in from the United Kingdom, now ashore in New York City,  thought that their man's win was a foregone conclusion and his success as secured as a Royal seal.
Well, the night's fight did actually come to resemble a royal event. In fact,  it turned out to be a coronation of a new King when Andy Ruiz shockingly knocked out Joshua in seven rounds to capture three of the top four heavyweight championship belts and with it the specter as the King of the Heavyweights.
More interestingly, for the first time in years all heavyweight title belts now rest around the waists of two Americans.
Before a sellout crowd of 20,201, Anthony Joshua (22-1, 22 KO's) and Andy Ruiz (22-0, 21 KOs) stunned the crowd and certainly gave them their money's worth for the course of seven near electrifying rounds.
Announcer Michael Buffer who, in his trademark bellow declaration, always beckons the audience and the fighters to "Let's get ready to rumble," could not have been any closer to the truth, as he came off like a gypsy oracle when his hope for a big, mean, street fight came off as a reality.
Unfortunately for the three belt unified heavyweight champ Anthony Joshua, Buffer's comments may have affected him more like a gypsy curse, for he ended up touching the canvas more times than Michelangelo, the last one, actually the fourth one, eventually prompting  the referee to stop the fight and end the reign of the British heavyweight sensation.
Though Andy Ruiz, with his underdog win, has become the 21st century's version of Rocky Balboa, albeit a Mexican one, he is far from a fluke fighter. While he may be built like someone who just rolled out from under a food truck, he has had over 100 amateur wins and his only professional loss was to the eventual WBO heavyweight title holder Joseph Parker on December 10, 2016, in the Parker's home country of New Zealand. That fight came about by Ruiz being one of the two top ranked contenders willing to fight for the vacant WBO title. After twelve close rounds, Ruiz lost on a majority decision by scores of 114-114 and 115-113 (twice). Many thought that Ruiz won the fight or at least should have been awarded a draw.  "I think I got the win or at least a draw," said Ruiz. "I think I set the pace with my jab." Ruiz also stated he wanted to have a rematch with Parker in the future.
Two and half years later, Joshua was standing across the ring from him, holding what was once Parker's belt, and Ruiz was there again hoping to capture a world heavyweight title. This time the venue was not in some god forsaken part of New Zealand. This time the fight was taking place in the most famous boxing arena of them all – New York's Madison Square Garden – the Pinnacle Palace of boxing.
Going into the bout, Sportsbooks listed Joshua as a -2500 favorite (risk $2,500 to win $100), with Ruiz getting +1100 (risk $100 to win $1100) as the underdog.
Regardless of the odds, Ruiz undeniably battered and beat Joshua and deserved the biggest win of his career along with a solid place on the Mount Rushmore of underdogs. By shockingly defeating British boxing sensation Anthony Joshua via a seventh-round TKO to become the IBF, WBA, and WBO heavyweight champion of the world, his countenance should now stand right alongside the likes of Buster Douglas, Hasim Rahman, and James J. Braddock.
After two slow opening rounds that saw Joshua smartly jab his way around the ring moving to his left, while Ruiz countered with right-left combinations, few, if any would have contemplated that in the very next round – round three – all hell would break loose and the dominance of the heavyweight division would dangle on the balance.
Early in the third round, Joshua landed a hard right to Ruiz's jaw that jarred him for a moment. Still confident, the challenger tried to mix things up with a couple of quick flurries. Then, with only 40 seconds ticked off in the round, Joshua exploded with a right cross followed by a left hook to the jaw that dropped Ruiz swiftly to the canvas. Up at "five" with the New York crowd on their feet, Ruiz absorbed a few more thudding shots from the champion. Those who came to see Joshua, which was about 20,000 out of the 20,201 in attendance, were already moving ahead to Joshua's next bout for the undisputed heavyweight championship against Deontay Wilder.
Unfortunately, by looking ahead they forgot to look to what was left in the round, which was over two minutes. As Joshua appeared to be going in for the kill with harsh combinations, Ruiz bravely fought back. First it appeared to be strictly to defend himself, and then it switched to him getting on the offensive. Within seconds, swinging madly, but quickly with punches, Ruiz caught Joshua with a short left hook to the chin and a right hand chop to the top of the champion's head that dropped the Brit like a bale of English tea.
The crowd was mortified and hoped it was nothing more than a flash knockdown. When Joshua rose at "seven" on unsteady legs, their cheers turned to fear and they hoped that the seconds would sprint through the time dial like a tornado through the heartland. To his credit, Joshua tried valiantly to hang in there and it almost worked until a few seconds left in the round, when Ruiz cornered the champ against the ropes and hammered away at him with a barrel full of leather that dropped Joshua again for the second time in the round. Luckily for him he rose at the count of  "seven" and the round mercifully ended.
The fight now took on the bright light of excitement, though the Joshua contingency prayed that their man would come back as he did against Wladimir Klitschko, and score another big knockout after reaching the lower depths of adversity.
It looked to be that way at first as Joshua fought back in rounds four, five, and six, to almost change the momentum of the fight in his favor.
Then came round seven.
The round started off well for Joshua, whose jab became more spear-like and his head seemed as clear as a crystal decanter. Within seconds into the round Joshua stunned Ruiz with a powerful right to the head that stunned him and stopped him in his tracks. Somehow, instead of covering up or retreating to safety, Ruiz stormed into Joshua like a madman intent on destruction. Throwing punches in bunches, Ruiz, in apparent desperation, and with the intent of a human buzz saw, threw all he had at Joshua who was not expecting this type of aggression. Eleven unanswered punches later,  that culminated with another clubbing right to the top of the head, Joshua landed on the canvas for the third time in the bout. Up at "four" and bleeding from the nose, Joshua tried valiantly to defend himself and save his laurels. Seeing blood, actually real blood, Ruiz, like a man on a mission, was not about to let Joshua off the hook and slammed him with a short left hook to the jaw that dropped the champion down for the second time in the round. Once again Joshua rose, but this time he appeared dazed and confused prompting the referee to call a halt to the fight.
The crowd murmured in shock as if they witnessed the death of a loved one.
The loss damaged the immediate future of the heavyweight division, which expected the popular Joshua to leap his way to a big money match with either Tyson Fury or Deontay Wilder.
Because of this upset, boxing fans will now have to wait before seeing the long-awaited heavyweight bouts with Joshua against Wilder or Fury because of a rematch clause which will usher in a Joshua-Ruiz II bout in the fall in England.
For now all the praise goes to Ruiz. Unlike so many men who fought for the heavyweight tile and never make a challenge of it, Ruiz went for the gold ring and let it all hang out. He cared little for his safety and showed virtually no fear at all for Joshua. Instead, he came forward like a fearless warrior and deservedly scored the biggest knockout win of his life. A life that would never be the same again.
If Joshua made $25 million of this bout, Ruiz is sure to make eight figures for himself in the rematch.
"Mom, I love you," the new champ Ruiz said at his news conference. "Our lives are going to change; we don't have to struggle no more."
On the win, Ruiz remarked, "We've been working really hard, man, really hard. I wanted to prove everybody wrong, all the doubters thinking I was going to lose in the third round, first round. I was looking at comments, as well. But what do you know, man? I'm the first Mexican heavyweight champion of the world. It's a blessing. … I'm still pinching myself to see if this is real, man! Wow. It's amazing."
On being knocked down in the third round, the new champ admitted, "That was crazy that that happened, right? That was my first time on the canvas. When I was on the canvas I was, like, 'Whoa, what the hell just happened?' But I had to get him back. I had to get him back. I think that's when the Mexican blood in me, the Mexican warrior that I have, I had to return the favor…When I was on the canvas I was, like, 'Whoa, what the hell just happened?' But I had to get him back. I think that's the Mexican blood in me, the Mexican warrior that I have, I had to return the favor."
Ruiz also agreed with the stoppage, "That's the referee's job. The referee knows what he's doing. If he would've just let it go, I think I would've stopped the fight in more dramatic fashion, but he did what he had to do. The job was for him…I was waiting for him [Joshua] to open up. I wanted to break him down a little bit more, work the body. He hits really hard, man. He hits pretty hard. I just needed to be smart in there. I thought he opened up too much to where I could counter him. The speed, I think, got to him, and we got this victory."
As for Joshua, he said truthfully, "I took my first (professional) loss. How to explain that feeling? It has happened to me before but I feel like those times I lost years back have made me a stronger person, It hasn't really changed me, my work ethic, my mindset, what I stand for, the people I'm still loyal to – my trainer Rob McCracken, my amateur coach at Finchley ABC. I'm still going to work with these guys; they'll teach me everything I need to know. They've done a great job for me not only inside the boxing ring but mainly as a human. They've really developed me as a person which is really important. These guys have been with me for years."
Joshua also refused to make any excuses for his defeat and has vowed to win back the IBO, IBF, WBO and WBA (super) heavyweight titles he lost to the American in New York. "There was no contaminated food. I know there are a lot of accusations or worries about what was wrong with me," Joshua added. "But I want to tell you this – I'm a soldier and I have to take my ups and my downs. And on Saturday I took a loss and I have to take it like a man. I have to take my loss like a man, no blaming anyone or anything.  I'm the one who went in there to perform and my performance didn't go to plan. I'm the one who has to adjust, analyze and do my best to correct it and get the job done in the rematch."
As for his future, Joshua advised, "Boxing is a part of my life and I'm a champion at heart. Congratulations to Andy Ruiz, he has six months or so to be champion because the belts go in the air and he has to defend them against myself."
In its opening line for the potential rematch, BetOnline made Joshua a -350 favorite, meaning you'd have to bet $350 to win $100. Ruiz, meanwhile, is a +275 underdog. That means you'd win $275 for a $100 wager. It's not nearly as wide as Ruiz being a +1400 underdog, but it's an interesting look at how the sports book thinks the public will bet on the rematch.
"Considering Ruiz was a 14/1 underdog this past weekend, it would be hard to justify him being another huge underdog," Dave Mason, the sports book brand manager for BetOnline, told Forbes. "However, we expect the smart money to come in on Joshua closer to the fight while the public will probably back Ruiz again."
As for the British, they have always showed guts and tenacity, Dunkirk and the famous brave air fight in the Battle of Britain, proved that; and it cemented their do or die attitude.  Joshua can certainly come back. He has showed that type of mettle. The only thing left is whether he has that true grit to make the comeback and restore his place on the cliff of the heavyweight hierarchy.
As for Ruiz, he has the skills to remain the champion. Still whatever lies in his future, for one monumental, historic evening in the ring of rings in Madison Square Garden, Ruiz fought like a warrior and emerged the victor in one of boxing's greatest ring battles. He came, he fought hard, and he conquered. It is the story line of myths and one of the backdrops of glory. Ruiz succeeded in both. For now there is a new King, for whatever will be his reign, he has achieved immortality and riches well beyond his wildest dreams. Cheers go out to him.
Heavyweight boxing is back big. Long live the heavyweight division.
Cletus "Hebrew Hammer" Seldin pounds out former champ Zab "Super" Judah to win vacant NABA super lightweight title
By Kirk Lang
Wilder knocks Breazeale out in round 1
By Bernie Campbell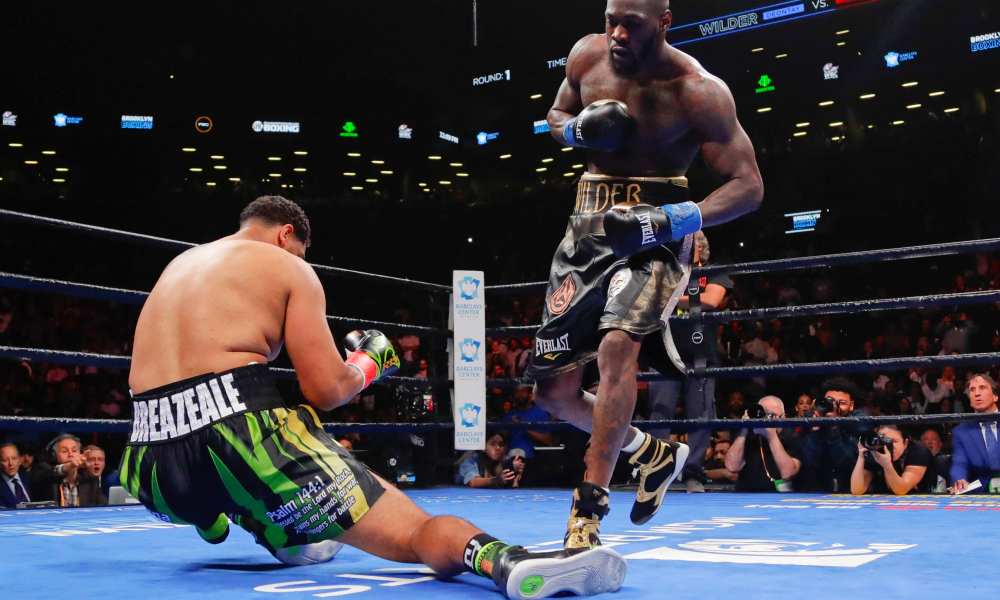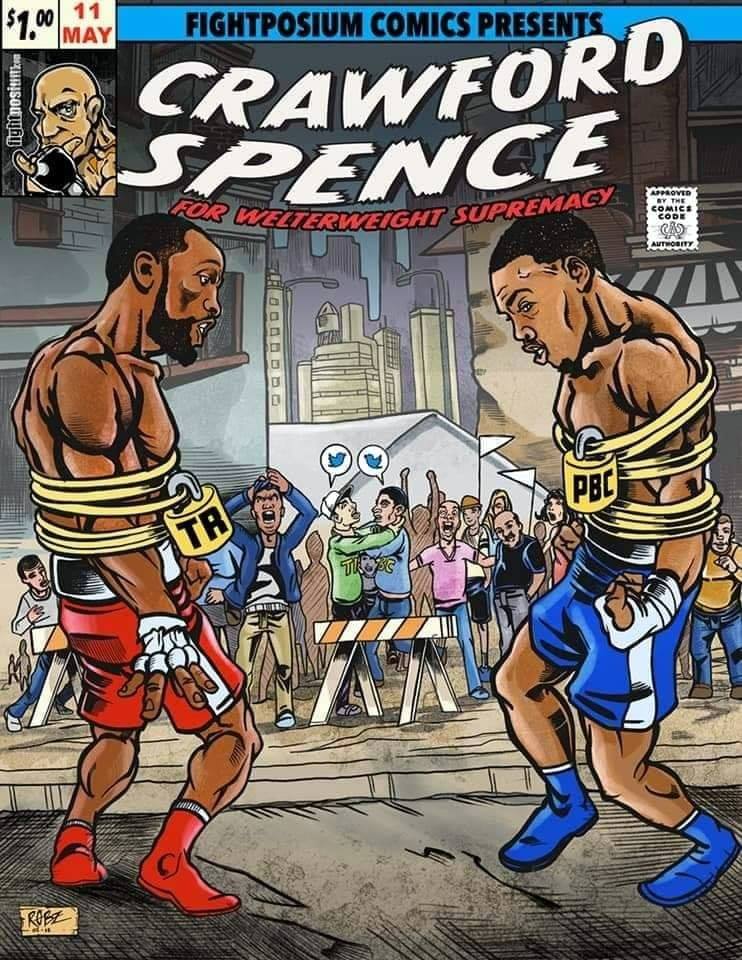 ________________
OVERSEAS BOXING MATCHES
By Per-Ake Persson
Check out The USA Boxing News
Comics and Drawings Page
________________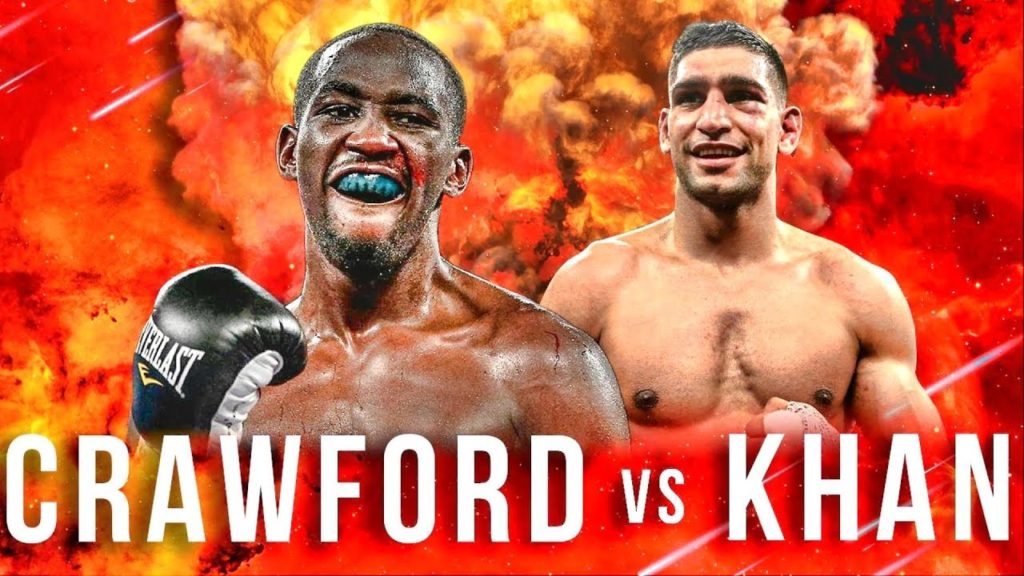 Terence Crawford successfully defends WBO welterweight title after Amur Khan surrenders after low blow
STORY BY JOHN RINALDI
PHOTOGRAPHS BY ALEXANDER RINALDI
April 20 – New York City, NY. Top Rank, Inc. led by Bob Arum, demonstrated once more that after over half a century of promoting, they are still a dominating force in pugilism. On Easter Weekend in New York City, an impressive crowd of 14,091 fans turned out to see a Nebraska fighter take on an English adversary.

WBO welterweight champion Terence Crawford, of Omaha, Nebraska, appears to be heading up the steps of super stardom. He first arrived on the big stage when he outpointed the popular Ricky Burns on March 1, 2014 for the WBO World Lightweight Championship. After two successful title defenses, Crawford bludgeoned Thomas Dulcimer on April 18, 2015 to win the vacant WBO World Super Lightweight crown. Terence then defended his laurels six more times, also scooping up the WBC Super Lightweight title belt in the process, before he moved up to TKO the conqueror of Manny Pacquiao, Jeff Horn, on June 9, 2018 to capture the WBO World Welterweight Championship.
Crawford is a busy fighter and four months later he stopped Jose Bedridden Jr. in a barn burner on October 13 to retain his 147-pound belt for the first time.
The problem Crawford has faced, however, is that he had not beaten many household names to enhance his reputation. He needed a known opponent to take him up another rung of the ladder. That unlikely foe turned out to be Amur "King Khan" Khan, the former super lightweight king.
At one time, Khan, of Bolton, Lancashire, UK, was a hero in Great Britain. He defeated the great Marco Antonio Barrera on a technical decision (due to a clash of heads) on March 14, 2009, and four months later outpointed Andriy Kotelnik to win the WBA Super Lightweight Championship. Over the next three years he defended his belt five times against tough characters as Dmitiy Salita (TKO-1), Paulie Malignaggi (TKO-11), Marco Maidana (W-12), Paul McCloskey (TD-6) and Zab Judah (KO-5 and also capturing the IBF World Super Lightweight Crown) before being dethroned by Lamont Peterson on a 12-round split decision on December 10, 2011.
The loss to Peterson was a disputed one, but when he was destroyed in four rounds by Danny Garcia in his next outing on July 14, 2012, it appeared to be the end of Khan's rising boxing star.

After two points wins over Luis Collazo (wining the WBA Int'l Welterweight Title and vacant WBC Silver Welterweight Belt) and Devon Alexander in 2014, Khan inexplicably moved all the way up to the middleweight division to take on the power punching WBC World Middleweight king Saul Alvarez, where he was punished and KO'd in the sixth round.
Once more Khan tried to rise from the ashes and captured a pair of wins over Phil Lo Greco and Samuel Vargas in 2018 to place himself in the #2 position in the WBO World Welterweight Rankings.
Although most believed that Khan was in way over his head against the likes of Crawford, there were still some believers out there (mostly in Great Britain) that Khan's once vaulted punching power could pull off a miracle. Sadly miracles are in short supply in New York City boxing rings.
The two fighters entered the ring in Madison Square Garden in top shape, but right from the outset, the difference in the two fighters' power was obvious. Crawford, 146.4, appeared to hurt the challenger with every punch he landed. Khan fought cautiously, while Crawford pounded away with both fists. Suddenly in the opening frame, the champion smashed a mighty right to the head of Khan that froze him for a brief millisecond before a left hook to the face send him toppling to the canvas.
Bravely rising, Khan appeared okay as he moved away from the walloping shots of Crawford. Amir tried to land a few lefts and rights to hold off the champion, but was tagged at the end of the frame with a crunching right hand that staggered him.
After the beating in the opening round, Khan appeared to have removed the cobwebs from his rattled brain and attacked with jolting combinations. Crawford, however, would then retaliate with a barrage of leather with punches coming from all angles possible, battering away at the Brit's arms, body and head. Khan, 146.6, kept his composure and managed to score with some telling shots. Near the end of the session, Amir rocked Crawford with a vicious right hand that knocked the champion into the ropes. The right hand wallop was the best punch of Round 2 and won the round for the Brit on one of the judges' scorecards.

The third round was another close frame as it appeared the champion was biding his time and content to counter off the Brit's crackling combinations. Khan was still quite cautious, but scored well with some solid blows. This was another frame where one judge awarded the stanza to the challenger.
Rounds four and five saw Crawford land effectively with his southpaw right jab and hammered away at the challenger's ribs and head. Khan would lunge in with a three-punch combination, but then the champion would open with both fist flailing and drive Khan across the ring.
Going into the sixth round the scorecards had Crawford ahead by tallies of 49-45 (twice) and 50-44. Early in Round 6, Crawford swung for the fences with a mighty left hook. Unfortunately his blow landed too far south and crashed into the groin of Khan, which sent the Englishman collapsing to the canvas. Amir then managed to make it to his feet, wearing of mask of pain on his face.

As referee David Fields questioned Khan and offered to give him time to recover, the challenger first adjusted his protective cup, and then made a comment that he was unable to fight. Because Khan refused a respite to recover, and instead decided he could not longer continue, Fields had no choice but to declare Crawford the winner by a 6th-round TKO at the 0:47 mark.

The Garden erupted in boos with the apparent surrender by Khan. Up until the low blow, Crawford may have been in control, but it was a rather enjoyable scrap.
"I feel like I was touching him [Khan] more and I was picking up the intensity," said Crawford (35-0, 26 KO's). He was looking for a way out. I hit him on top of the leg and he got his way out and his coach stopped the fight."
Khan (33-5, 20 KO's) remarked, "I want to apologize to all of the fans. The fight was just getting interesting. I could feel the pain in my stomach and legs, and said, 'I can't move' to the referee and my corner. There was no point taking five minutes out, I could not continue. I am not one to give up. I was hit by a hard shot below the belt. I couldn't continue as the pain was too much."
At the press conference, Crawford clearly thought that Khan had quit. When the following exchange took place:
Crawford – "You didn't quit? Tell everything – the truth!"
Khan – "No, I didn't."
Crawford – "Then what happened?"
Khan – "I was hit with a low blow."
Crawford – "Your leg?"
Khan – "In the leg? It was in the balls! I've not seen the video of it, but it was a low blow."
Crawford – "It was low."
Khan – "If you guys think I quit, no problem. I never quit from a fight. It was a great fight and Crawford beat me."

The challenger's trainer Virgil Hunter explained, "The crowd will always be bloodthirsty and want to see a dramatic ending, but you have to look out for the safety of the fighter. He's not the kind of fighter to make things up. I believe he was incapacitated."
The problem is that Hunter was not one of those fans in attendance who paid from $56 to $606 to view the fight. Khan refused to take advantage of a five-minute rest in an effort to recover from the low punch. Instead, he waved the white flag and that was it for the evening.
Regardless, the crowd witnessed an impressive performance from Crawford who thrilled the fans with a great first-round knockdown, along with incredible power shots throughout the battle. Khan, 32, may be through with his time in the big-time spotlight, while Crawford, 31, has many exciting challenges ahead.

Crawford expressed a desire to take on IBF World Welterweight King Errol Spence Jr. in the near future.
The undercard featured the following:
Bantamweight Lawrence Newton (12-0, 7 KO's), of Deerfield, FL, oupointed Jonathan Garza (7-3, 2 KO's), of Eagle Pass, TX, over six rounds.
Super Welterweight Vikas Krishan (2-0, 1 KO), of Haryana, IND, won a unanimous 6-round decision over Noah Kidd (3-2-1, 2 KO's), of Jefferson City, MO.
Super Lightweight Larry Fryers (10-1, 3 KO's), of Clones, IRL, decisioned Dakota Polley (5-3, 2 KO's), of St. Joseph, MO.

Power punching, undefeated middleweight Edgar Berlanga (10-0, 10 KO's), of New York City, NY, made short work of veteran Samir Barbosa (37-16-3, 26 KO's), of Rio Grande, BRA, with a first-round TKO at the 0:46 mark.

In a battle for the vacant NABF/NABO Super Welterweight Title, Carlos Adames (17-0, 14 KO's) bludgeoned Frank Galarza (20-3-2, 12 KO's), of Brooklyn, NY, in four rounds after dropping Galarza with a whipping left hook.

Lightweight Felix Verdejo (25-1, 16 KO's), of San Juan, PR, defeated Bryan Vasquez (37-4, 20 KO's) over ten rounds.
Former Olympic Silver medalist Shakur Stevenson (11-0, 6 KO's), of Newark, NJ, easily outboxed Christoper Diaz (24-2, 16 KO's), of Barranquitas, PR, to win the IBF Intercontinental and NABO Featherweight Title Belts by scores of 100-90, 99-91 and 98-92. The southpaw Stevenson a a crafty, cocky and slick fighter that surely has a bright future. "I want to fight all the champions," said Stevenson. "I'm the smartest boxer in boxing today."
The popular NABF lightweight champion Teofimo Lopez (13-0, 11 KO's), of Brooklyn, NY, KO'd former two-time EBU European Union Lightweight king Edis Tatli (31-3, 10 KO's), of Helsinki, FIN, with a wicked left hook to the ribs that sent the challenger down and out in the fifth round.

All in all, Top Rank put on a fun night of boxing by having girls shoot t-shirts to the fans with air guns, provide games where audience members adorned with boxing gloves had to put on a Top Rank shirt the fastest to win, and also trivia contests given to some fans with Top Rank t-shirt prizes.
Statement Made: Crawford Dominates Khan

Teofimo Lopez knocks out Edis Tatli
Shakur Stevenson befuddles, outboxes Christopher Diaz

NEW YORK CITY (April 20, 2019) — The pound-for-pound king, Terence "Bud" Crawford, will not need to relinquish his throne. Crawford (35-0, 26 KOs) scored an unusual sixth-round TKO over Amir "King" Khan in front of 14,091 fans at Madison Square Garden to defend his WBO welterweight title for the second time.
Crawford landed an accidental low blow and was ruled the victor after Khan said he was unable to continue.
Khan, a 2004 Olympic silver medalist and former unified super lightweight world champion, suffered his first defeat as a welterweight.
On the inaugural Top Rank on ESPN Pay-Per-View broadcast, Crawford proved, once again, to be without peer. Now that Khan is out of the way, Crawford is set to prove himself against the world's best.
"The fight I want next is Errol Spence," Crawford said. "Whenever he is ready he can come and get it."
Said Top Rank chairman Bob Arum: "We want to fight Errol Spence. Everyone wants the fight. There is one guy stopping it, and that is Al Haymon."
Crawford nearly knocked out Khan (33-5, 20 KOs) out in the opening, knocking him down with a crisp overhand right that was followed by a left hook.
Khan regained his composure but was never in the fight, as Crawford switched from orthodox to southpaw.
Then, the low blow happened, and it was over.
"I now know why Terence is one of the best pound-for-pound fighters in the world," Khan said.
Teofimo Lopez KOs Tatli
Teofimo Lopez (13-0, 11 KOs) did what nobody else has come close to doing, knocking out former two-time European champion Edis Tatli (31-3, 10 KOs) with a right hand to the body in the fifth round to defend his NABF lightweight belt.
Lopez, the consensus 2018 Prospect of the Year, is a contender now and is angling for a world title opportunity.
"I didn't have the best camp, but I did what I needed to do and came out victorious," Lopez said. "I knew I was going to get him with a body shot. I softened him up and finished him.
"I want a world title shot next. That's what I want. We promised to take over the show, and once again, I took it over."
Stevenson Cruises Past Diaz 
Featherweight Shakur Stevenson put forth the best performance of his young career, befuddling and outboxing former world title challenger Christopher "Pitufo" Diaz over 10 one-sided rounds (100-90, 99-91 and 98-92).
Stevenson, a 2016 U.S. Olympic silver medalist, saw his two-fight knockout streak come to an end, but Diaz (24-2, 16 KOs) represented the toughest test of his career.
At no point did Diaz threaten Stevenson (11-0, 6 KOs), whose southpaw movement was too much for the Puerto Rican pressure fighter.
"I take nothing away from Christopher Diaz," Stevenson said. "He's a great fighter, but I came in there to outbox him, and that's exactly what I did."
In other action:
Felix Verdejo (25-1, 16 KOs), the one-time top prospect, moved closer to lightweight contender status with a 10-round unanimous decision over Bryan Vasquez (37-4, 20 KOs) on the opening bout of the pay-per-view telecast.
Verdejo has now won two in a row since a shocking knockout loss last March at the hands of Antonio Lozada Jr.
Verdejo controlled the fight with his jab, as Vasquez attempted to bully the taller man on the inside. But in the end, it was Verdejo who prevailed by scores of 97-93 2X and 98-92.
"It was an honor for me to get a big victory in front of my fans at Madison Square Garden. I defeated a great fighter in Vasquez. I worked hard for this fight. The jab and body punches were key."
Carlos Adames (17-0, 14 KOs) moved one step closer to a 154-pound world title shot, stopping Frank "Notorious" Galarza (20-3-2, 12 KOs) in the fourth round of a scheduled 10-rounder. Adames floored Galarza with a left hook early in the fourth and unloaded on him until Benjy Esteves stepped in to halt the carnage.
"This was a message to all of the 154-pounders," Adames said. "I want to face all the best. I'm coming hungry, and I'm determined to fight for a world title by the end of the year. I don't care who has a title. I want it."
Edgar Berlanga (10-0, 10 KOs) still hasn't seen the second round as a pro, knocking out
Samir dos Santos at 46 seconds of the opening round. The Brooklyn-born Berlanga pinned Dos Santos (37-16-3, 26 KOs) and unloaded until the referee stopped the fight. Berlanga is scheduled to return May 25 in Kissimmee, Florida.
"I know this will open up a lot of opportunities for me," Berlanga said. "I want to make my people from Brooklyn and Puerto Rico proud."
Two-time Olympian Vikas "The Indian Tank" Krishan (2-0, 1 KO) overcame a stiff challenge from Noah Kidd (3-2-1, 2 KOs) to win a six-round unanimous decision (60-54 2X, 59-55) in a super welterweight contest.
"Lethal" Larry Fryers (10-1 3KOs) cruised to a shutout unanimous decision over Dakota Polley (5-3, 2 KOs) in a six-round super lightweight fight.
Bantamweight prospect Lawrence "BT" Newton (12-0, 7 KOs) got the card started with a six-round unanimous decision over the game Jonathan Garza (7-3, 2 KOs) by scores of 60-54 and 59-55 2X.
________________
See the full story
________________
June 2019 ISSUE OF
 THE USA BOXING NEWS 
New Issue out on Newsstands NOW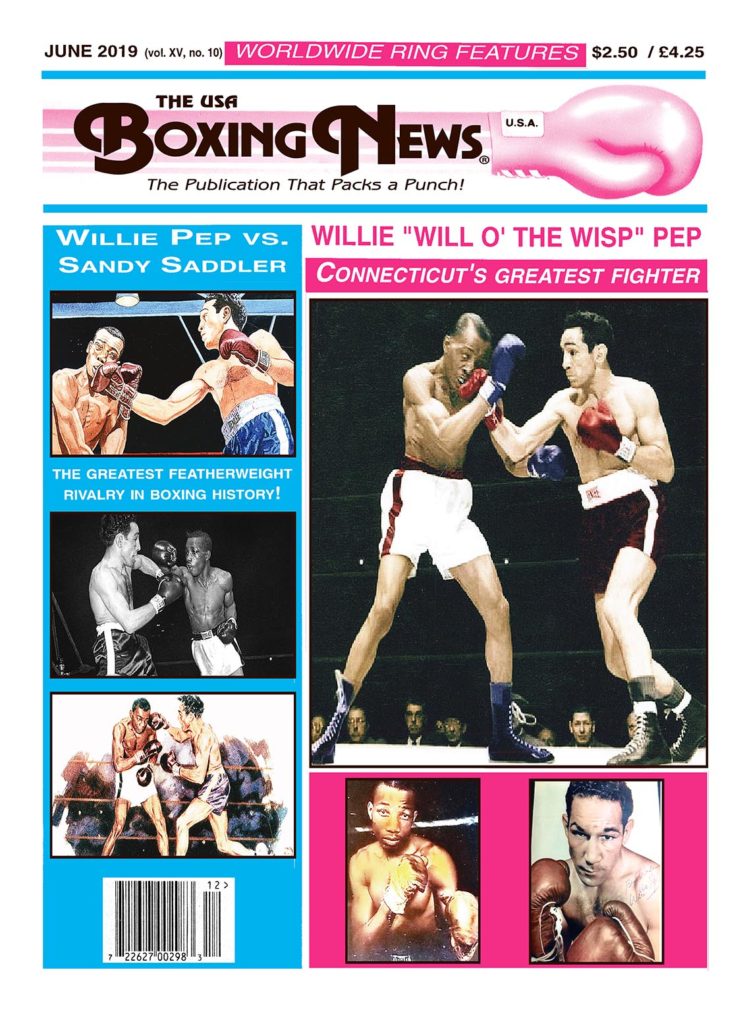 ____________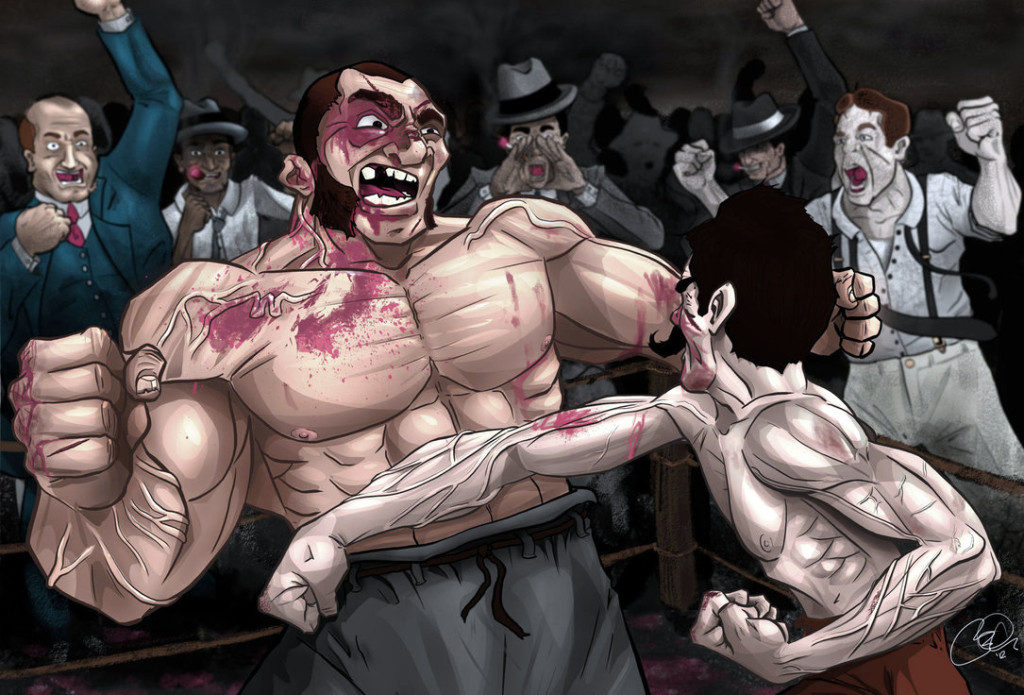 USA BOXING NEWS  BARE KNUCKLE CORNER
THE USA BOXING NEWS COMICS AND DRAWINGS PAGE
See Vintage Abraham Lincoln Comic
and many many more!

________________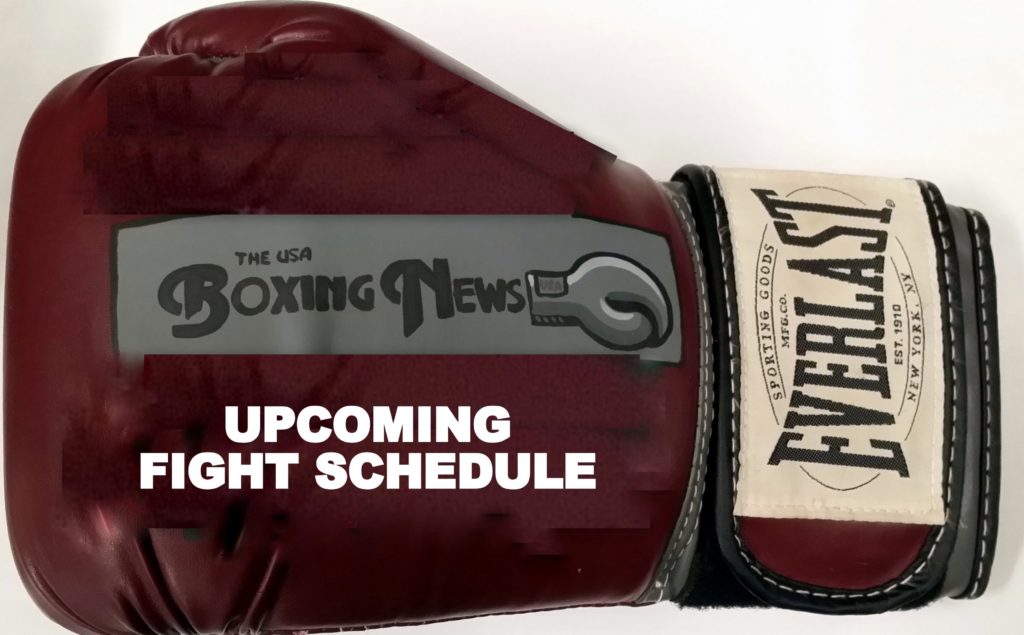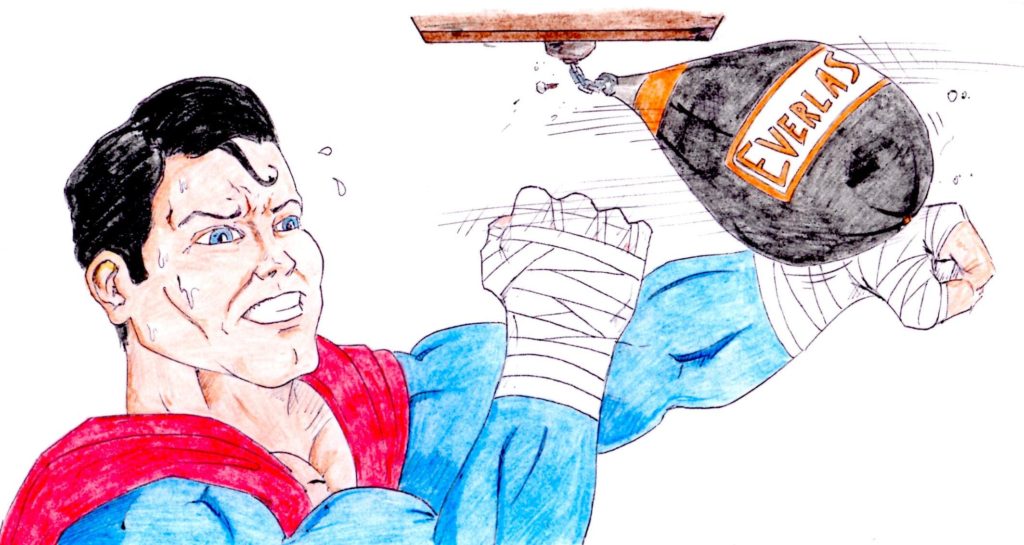 And Current Boxing Champions
____________
Former heavyweight king Tyson Fury Inks lucrative Co-Promotional Deal With Top Rank/ESPN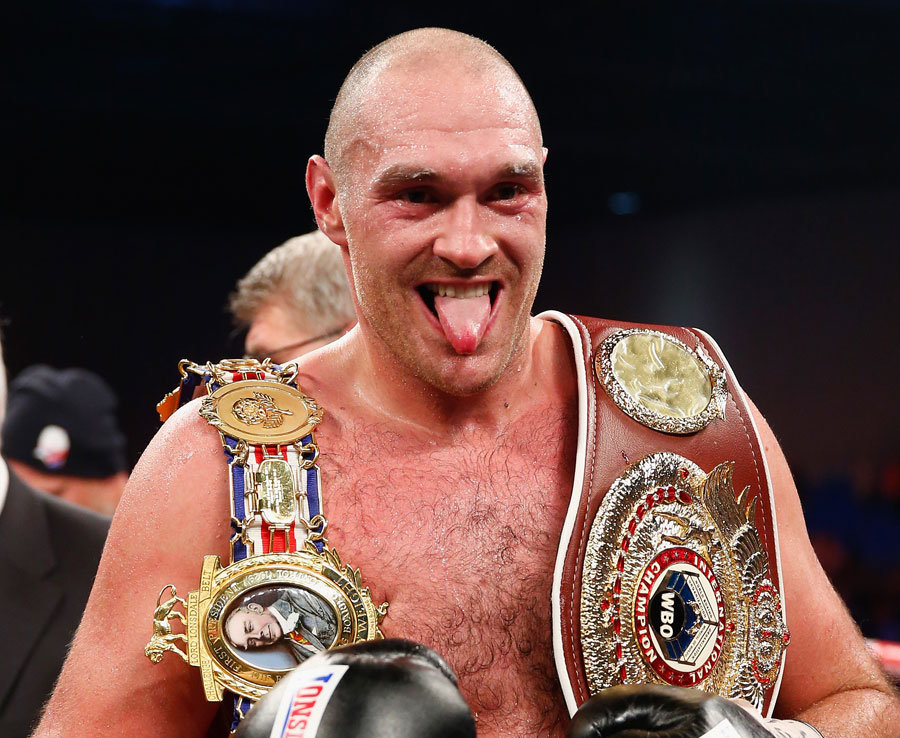 ________________
TICKETS AND FIGHT POSTERS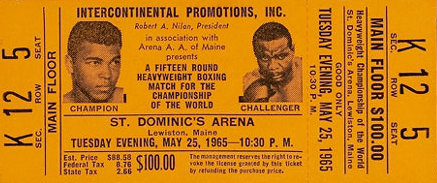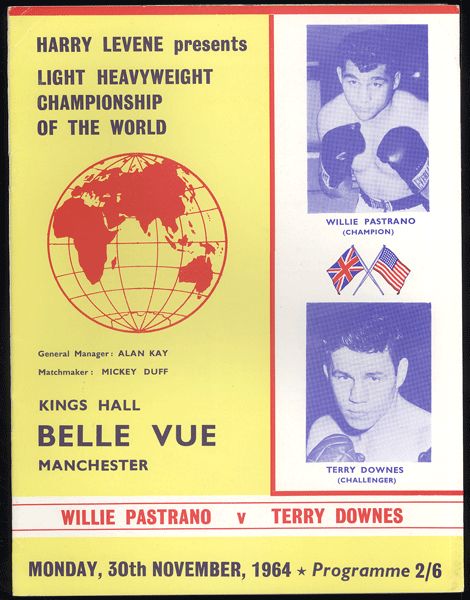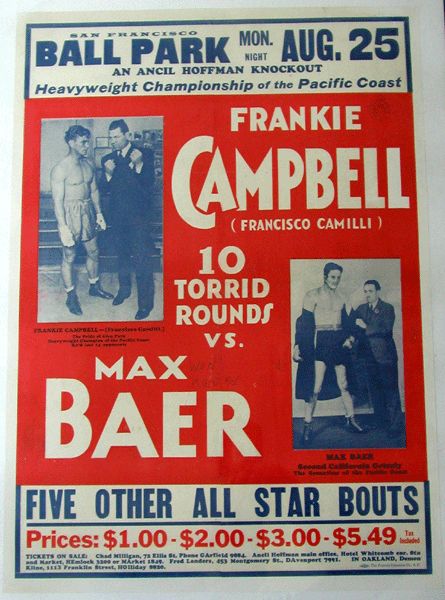 ________________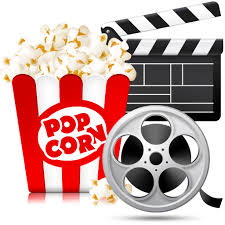 Best  All-Time Boxing Movies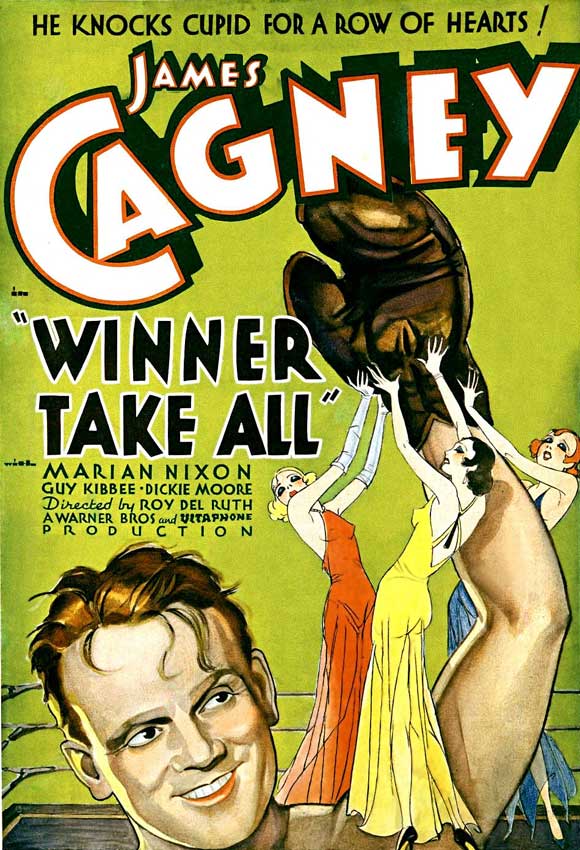 ________________
Eusebio Pedroza, who fought Barry McGuigan on a famous Irish sporting night, dies aged 62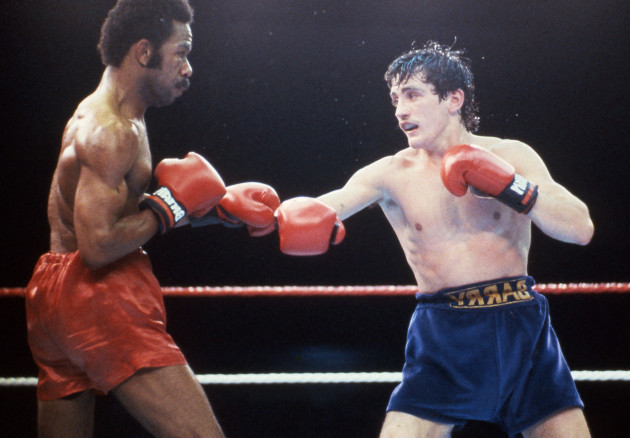 ________________
Fighters Training and Fight Photo Gallery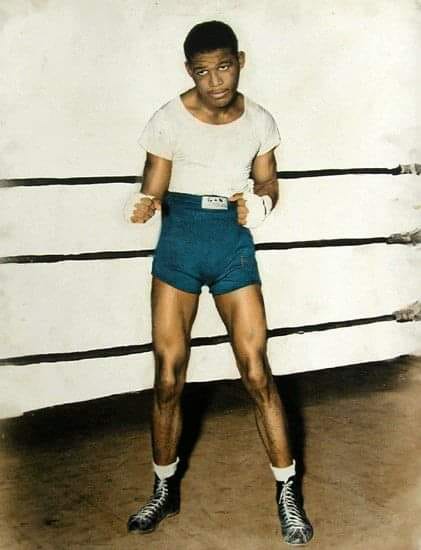 Sugar Ray Robinson
________________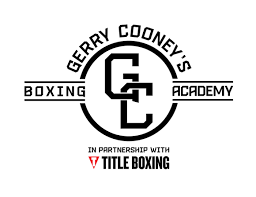 Boxing Legend Gerry Cooney Launches First "Gerry Cooney's Boxing Academy".  Ribbon Cutting & Media Event, February 7th 6:30 pm.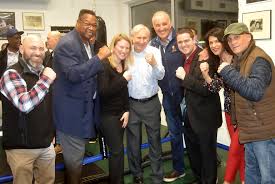 _________________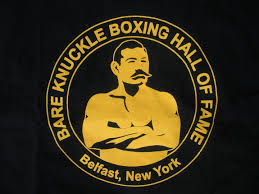 Burt Announces Knuckle Town USA's 2019 Hall of Fame Class!
_________________
___________________
RON JOHN'S
________________________
JAIME MUNGUIA RETAINS WBO JUNIOR MIDDLEWEIGHT WORLD TITLE WITH UNANIMOUS DECISION VICTORY AGAINST TAKESHI INOUE
XU CAN UPSETS JESUS ROJAS TO CAPTURE 
WBA FEATHERWEIGHT WORLD CROWN
[c
Mexican warrior Jaime Munguia (32-0, 26 KOs) smashes the challenger with a hard left hook as he successfully defended his WBO Junior Middleweight World Title by defeating Japanese contender Takeshi Inoue
HOUSTON (Jan. 26, 2019): Mexican warrior Jaime Munguia (32-0, 26 KOs) successfully defended his WBO Junior Middleweight World Title by defeating Japanese contender Takeshi Inoue (13-1-1, 7 KOs) via 12-round unanimous decision at the Toyota Center in Houston, Texas. After a tough battle, Munguia won with scores of 120-108, 120-108 and 119-109. The action was streamed live on DAZN – which is just $9.99 per month after a one-month free trial. 
"It was a great fight. He was a great warrior," said Jaime Munguia. "It was a great battle for me. I was surprised by his ability to take punches. He took a lot of punches to the head and to the body. He took punches that would have dropped anyone else. I feel I got a lot of experience from this fight. I will keep working on using my distance. There were times where he was able to cut the distance, and I want to work on that."
"With 31 wins and no losses, Munguia was not just a power puncher but a great boxer," said Takeshi Inoue. "We both had the skill to kill the other's boxing style. He was the better fighter tonight. I hope to get better and come back to the United States to fight again."
In the co-main event, Xu Can (16-2, 2 KOs) of Kumming, China became the new WBA Featherweight Champion by defeating Jesus Rojas (26-3-2, 19 KOs) of Caguas, Puerto Rico via unanimous decision in an action-packed battle. Can won with scores of 118-110, 117-111, and 116-112.
"This is my second time coming to the USA to fight," said Xu Can. "Before I came here, I knew it was going to be a very hard fight. So I got ready for this fight. I did a lot of work for this. So, thank you to everyone. I respect my opponent, Rojas, my friend; he's very tough. But I knew I can win. I can! I can! I knew I can defeat this fighter. I knew I can defend his punch, even though his punch is very strong, but I had confidence in my defense. I just punched, defend, punched, defend, punched, defend."
"I don't feel the decision was correct," said Jesus Rojas. "I don't know what to say. I'm surprised. I spoke to Golden Boy Promotions, and I want the rematch. I think we worked well. I used my jab and I want the fight. Of course, I want the rematch. 
Vergil Ortiz (12-0, 12 KOs) of Dallas, Texas stopped Jesus Valdez (23-5-1, 12 KOs) of Huatabampo, Mexico via TKO in the fifth round due to a severe cut on Valdez's left eye in a super lightweight fight originally scheduled for ten rounds.
"Fighting a southpaw for the first time as a pro is the same for me, but the range is different," said Vergil Ortiz. "I just had to make and execute a game plan. I thought it would go longer, but I'm grateful for the good will he had in the ring. I'm so happy to have fought in Texas!"
Alex Rincon (6-0, 5 KOs) of Dallas, Texas defeated Jeremy Ramos (10-6, 4 KOs) of Bayamon, Puerto Rico via unanimous decision in a six-round super welterweight battle. Rincon won with scores of 60-54, 59-55, and 58-56.
"I felt real good in there," said Alex Rincon. "I brought the fans from back home, and we have a lot of family here. Now everyone knows who the Rincon brothers are. Ramos was very awkward. When you catch him with hard shots, he comes back harder. We stuck to the game plan, and that's why we won."
Alberto Melian (4-0, 3 KOs) of Buenos Aires, Argentina became the new NABA Super Bantamweight Champion by defeating Edgar Ortega (10-2-2, 5 KOs) of Mexicali, Mexico via TKO in the final round of a 10-round battle. The fight was stopped at 1:33 of the aforementioned round.
"I was working the distance," said Alberto Melian. "I knew he [Ortega] was strong. When I found my distance, then I imposed myself more. That's how I got the knockout at the end. This is about patient work, so if the knockout comes, then it comes. We had great preparation at Churchill Boxing in Santa Monica."
George Rincon (6-0, 3 KOs) of Dallas, Texas defeated Emmanuel Valadez (5-7, 4 KOs) of Agua Prieta, Mexico via TKO in the first round of a super lightweight bout originally scheduled for six rounds. Rincon won with time a of 1:36 of the aforementioned round.
"I feel good," said George Rincon. "I went in there trying not to rush. There's never an opponent who is not dangerous because we are all out here fighting to provide for those we love and entertain those we don't. He [Valadez] didn't make it out of the first round, so I'm happy with that."
Munguia vs. Inoue was a 12-round fight for the WBO Junior Middleweight World Title presented by Golden Boy Promotions in association with Zanfer Promotions and Teiken Promotions. Rojas vs. Can was a 12-round fight for the WBA Featherweight World Title presented by Golden Boy Promotions in association with Universal Promotions. The event was sponsored by Tecate, "THE OFFICIAL BEER OF BOXING," and Hennessy "Never Stop. Never Settle." The event took place Saturday, Jan. 26, 2019 at the Toyota Center in Houston, Texas and was streamed live on DAZN. 
Rivas KOs Jennings in 12th Round
Shakur Stevenson Knocks out Rosales in 4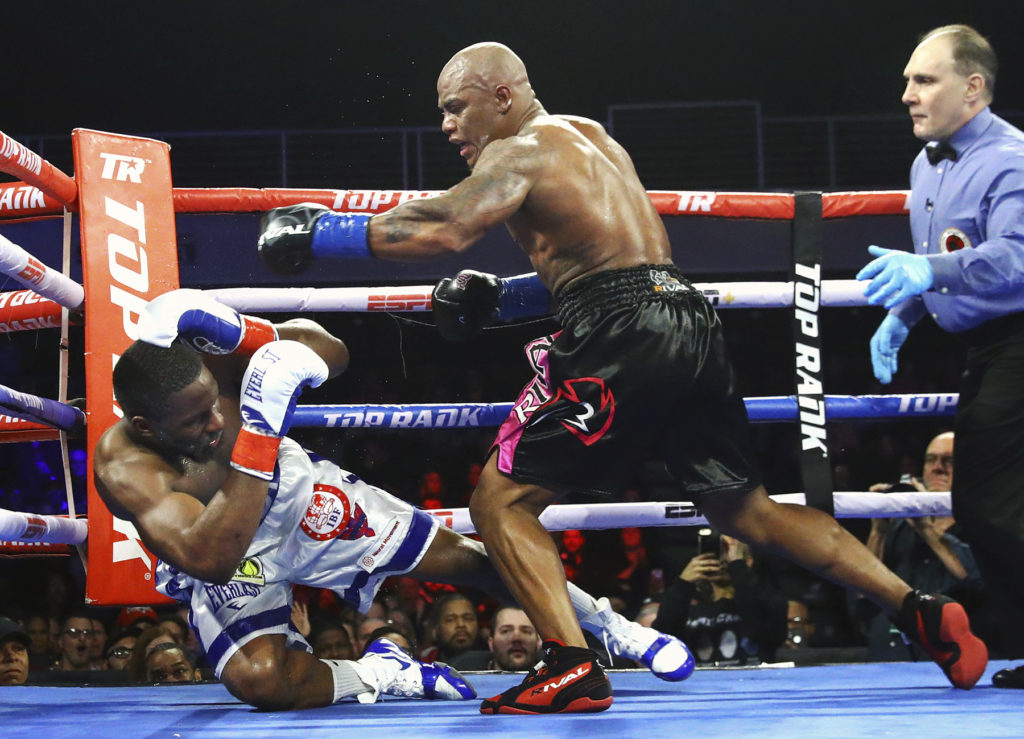 _______________
Check out the Superman Boxing Connection Page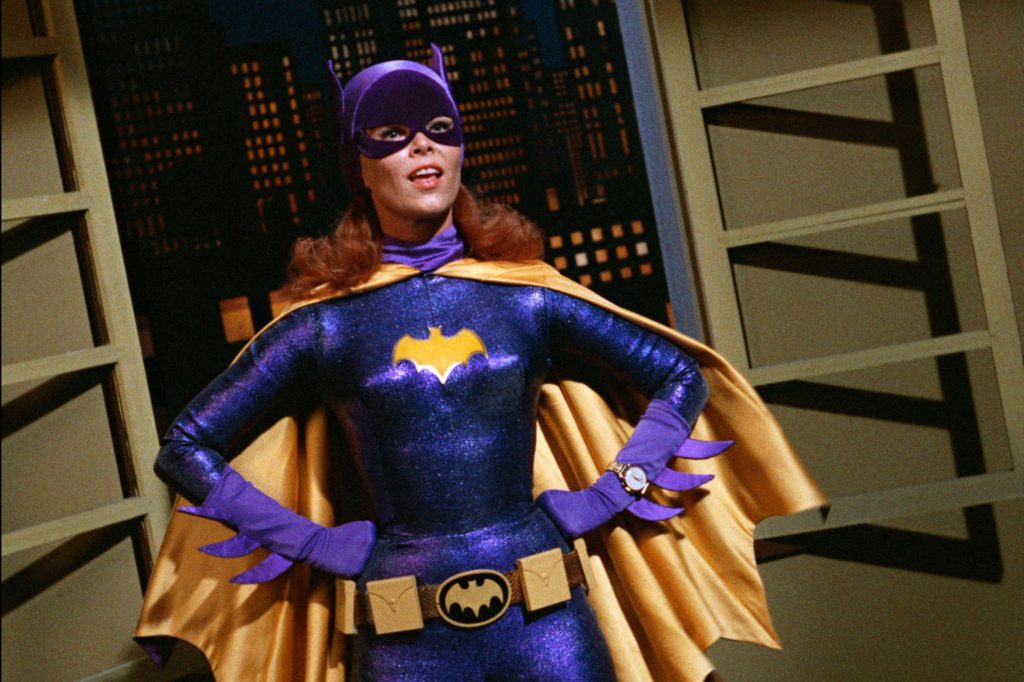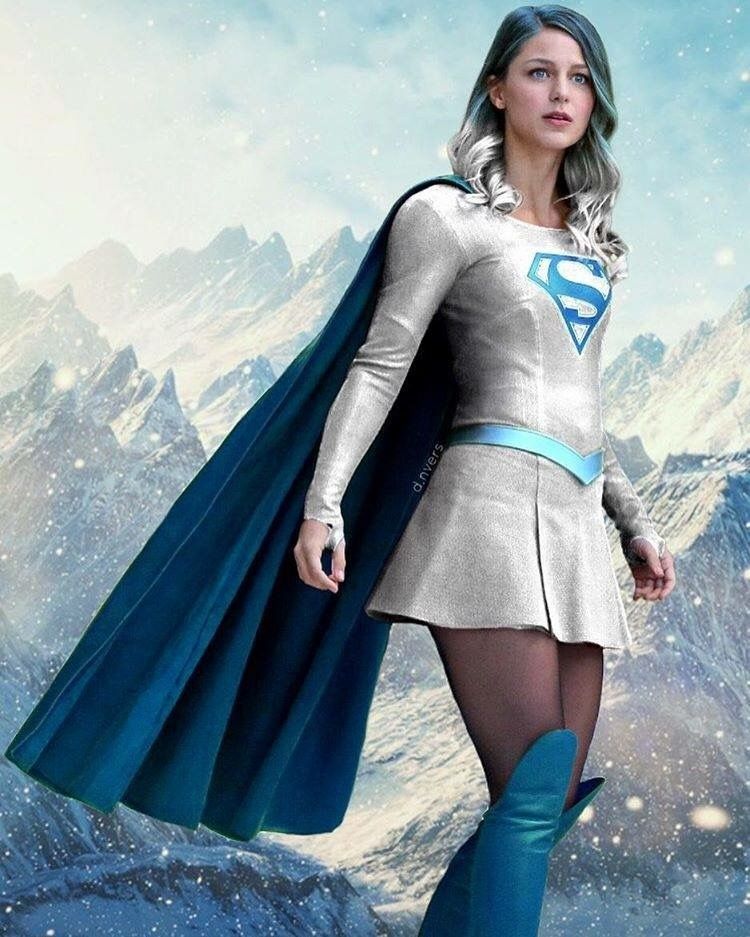 __________________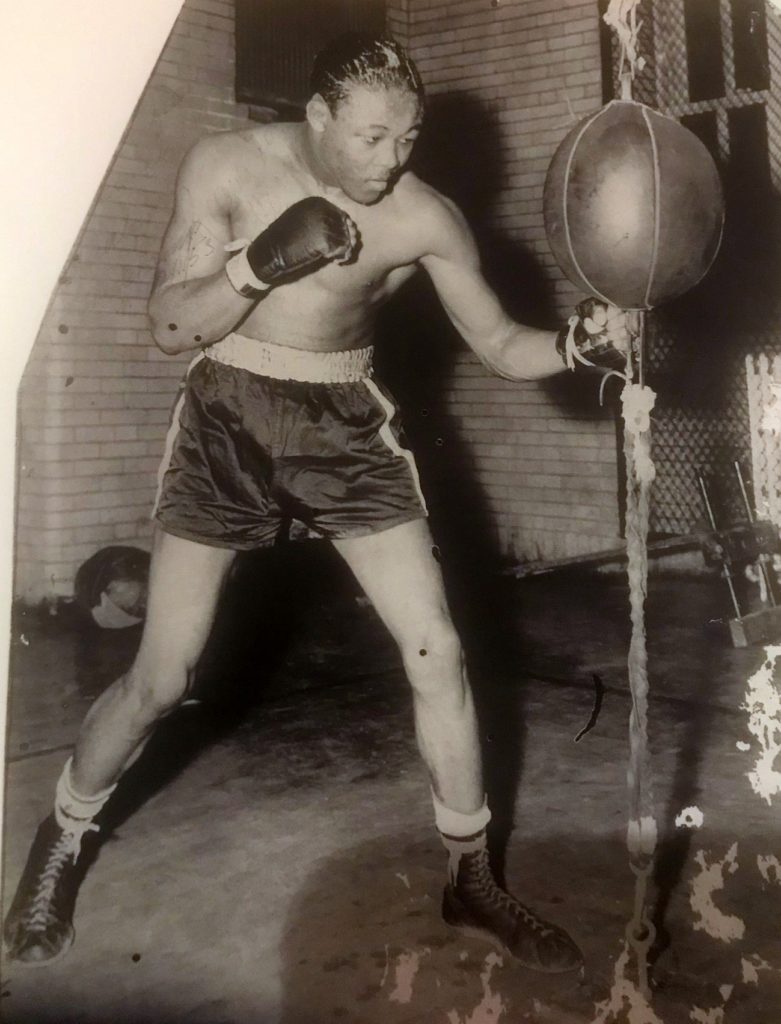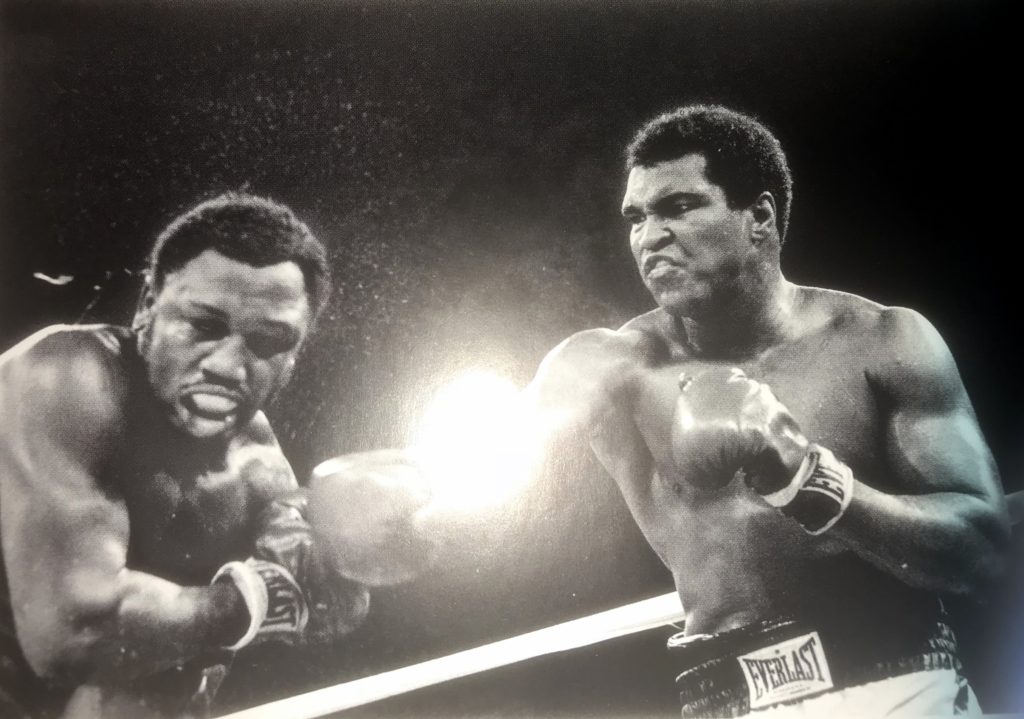 ______________________________
TICKETS AND FIGHT POSTERS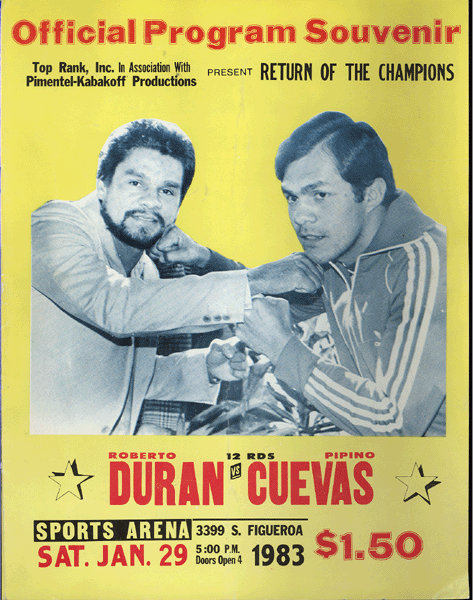 __________________________
To read most Recent Boxing Stories and Press Releases go to the
______________
Dimitry Bivol pounds out 12-round unanimous decision over former champ Jean Pascal to retain WBA light heavyweigtht title

(Click on Picture to See Story)
______________
WBO jr. welterweight champion Maurice Hooker blasts his way to victory in enemy territory over Challenger Alex Saucedo
By Joe Catena
J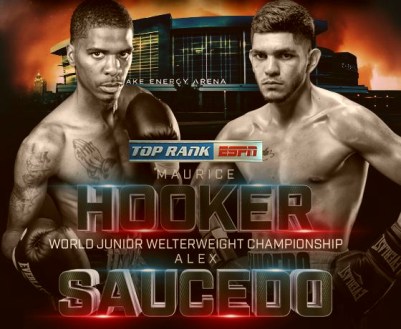 (Click on Picture to See Story)

______________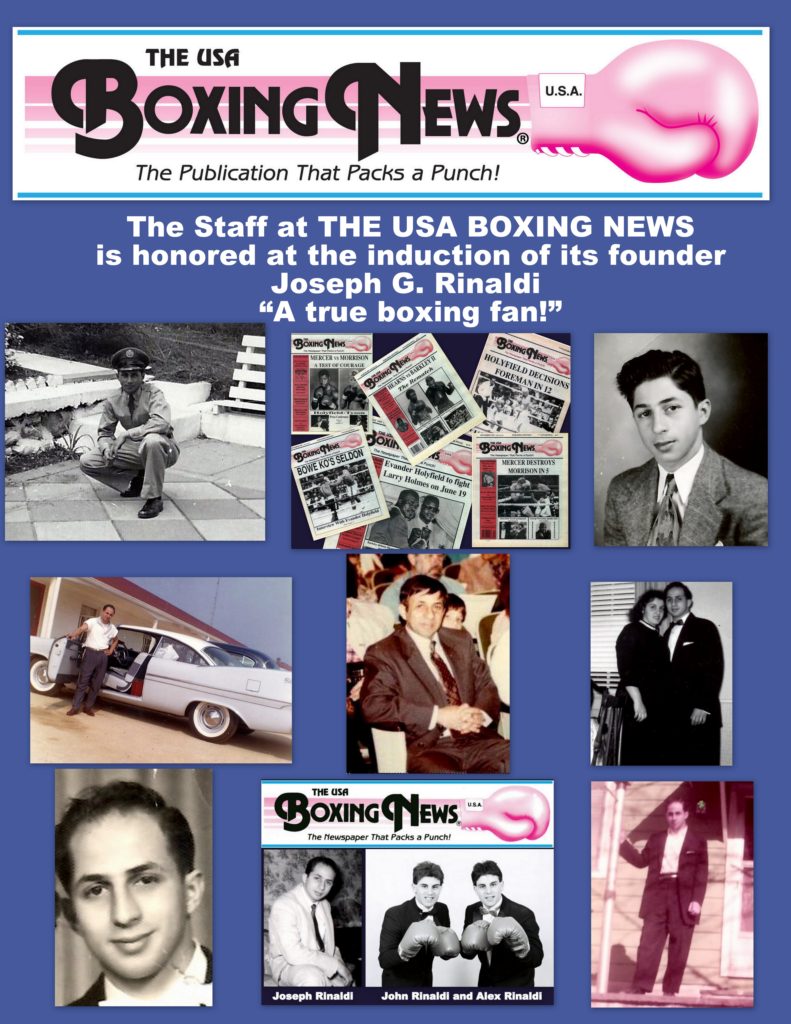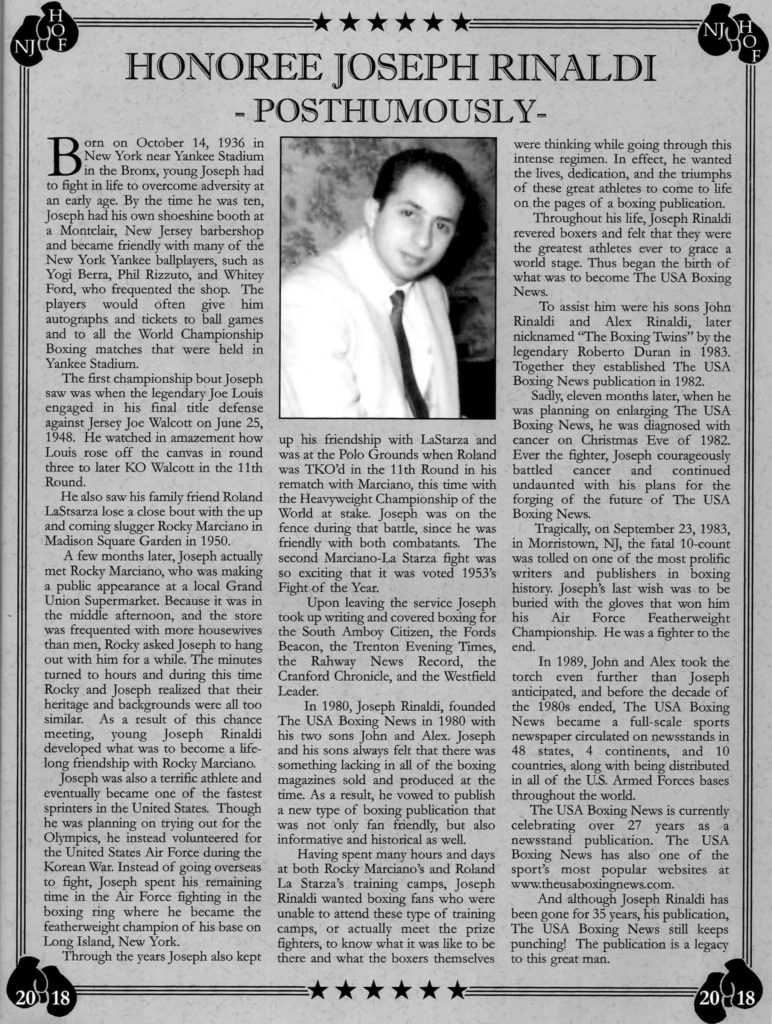 What's up next for these two Big Men!!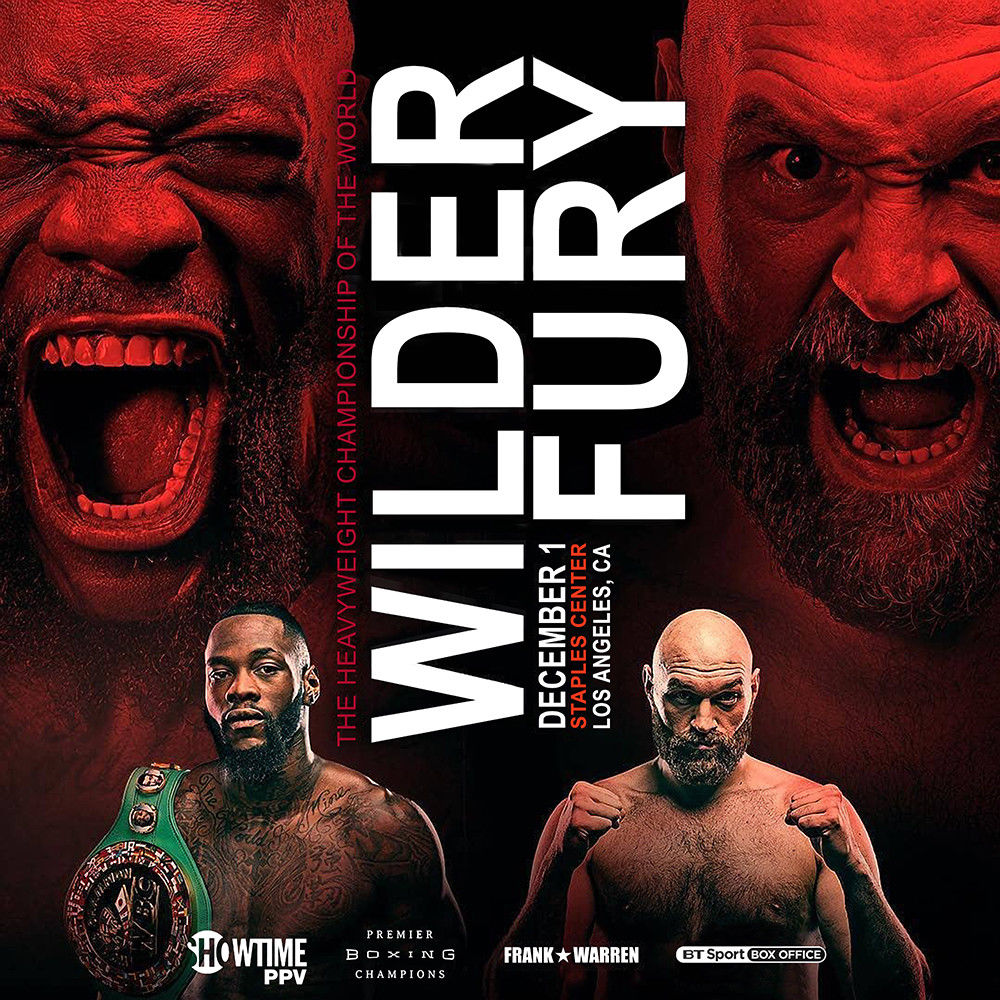 Vasiliy Lomachenko  and Jose Pedraza ready to square off in New York City for the unified Lightweight title
By Alexander R. Rinaldi
On Saturday, December 8th, in the heart of the Christmas Season, all eleven floors at Macy's Department Store located at Herald Square in New York City, will be adorned with a variety of gifts, colorful tapestries, and bright decorations.  Merriment, shopping, and jolly good cheer will abound in the city as if capsulized in a holiday snow globe.
While this is going on, about a block away at the Hulu Theatre at Madison Square Garden, there will be no jollies, there will be no shopping, and there will be no presents. Instead, in its place will be volleys of swift jabs, right crosses, and left hooks, with the only good cheer coming from the enthusiastic crowd assembled to watch one of the biggest lightweight battles in years. For on this date, at this time, in the midst of thousands of toasts to one's good health, two of boxing best, Vasiliy Lomachenko and Jose Pedraza, will bravely engage in an anxiously awaited unification bout for the 135 pound title.    
Following the Heisman Trophy presentation on ESPN, the Top Rank fight card is all set to capture not only the preceding sports audience, but also the imagination and viewership of boxing fans around the globe.
Already a household name, Vasiliy Lomachenko (11-1, 9 KO's), who hails from the Ukraine, but now resides in Oxnard, California, is a former two-time Olympic gold medalist and three-time world boxing champion, who currently holds the WBA lightweight title. Although he will be squaring off against the tough WBO lightweight king Jose Pedraza, he, nevertheless, looks to expand his trophy cabinet by adding Pedraza's WBO belt to one of the shelves.
Pedraza, of Puerto Rico, He is far from an easy mark. Besides being the present WBO lightweight champ, he was also a former IBF junior lightweight champ, and sports an impressive ledger of 25-1 (12 KO's). Pedraza won the WBO title by decisioning Raymundo Beltran this past August where he knocked the champion Beltran down in the eleventh round to seal the deal.
As their records indicate, both fighters are knockout punchers who make no bones about the fact they each possess dynamite in their fists.
"I am ready to fight an excellent opponent like Jose Pedraza," said Lomachenko. My goal has always been to unify the titles, and Pedraza is standing in my way."
This bout also represents Lomachenko's fourth time fighting in either the big room in Madison Square Garden or at its Hulu Theatre. "There is something special about fighting in New York City and Madison Square Garden," revealed Lomachenko who is also arguably considered the most talented amateur boxing in history with a posted record of 396-1. "The fans in New York City are true boxing fans, and I can't wait to put on another spectacular performance for them."
With a reach advantage of 5 ½ inches, Pedraza is just as confident as Lomachenko is. "I am grateful to have this opportunity since I didn't get a chance to unify titles when I was champion in the junior lightweight division," said Pedraza. "In this division, I will achieve my goal, and I will do it against one of the best boxers in the world. There will be a surprise on December 8th."
The winner of this bout will have two of the four major boxing titles in the lightweight division, with Mikey Garcia holding the two other belts, namely the WBC and IBF titles. There has already been great interest in Lomachenko fighting Garcia, but first the Ukraine superstar has to first get past Pedraza who has no intention of leaving the bout a loser.
On the undercard will be WBO super-bantamweight champion Isaac Dogbane (20-0, 14 KO's) defending his crown and lightweight prospect Teatime Lopez (10-0, 8 KO's) going for his eleventh straight win.  
______________________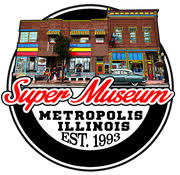 SUPER MUSEUM HISTORIC FOUNDATION
Super Museum Ham "Brick" project
"Paving the way for even more SUPER Super Museum"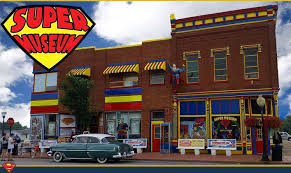 Click on icon to find out about purchasing a brick in Metropolis, Illinois
The Home of Superman
____________________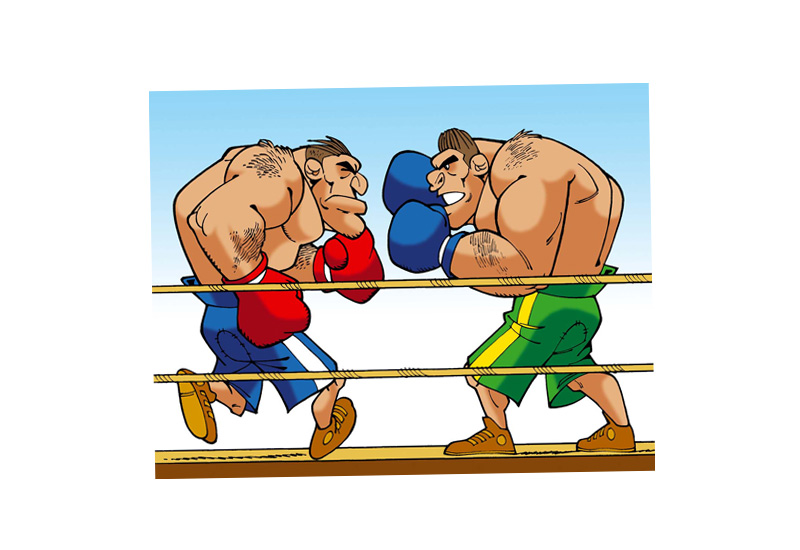 IN ADVERTISEMENTS AND PERSONAL APPEARANCES
PAGE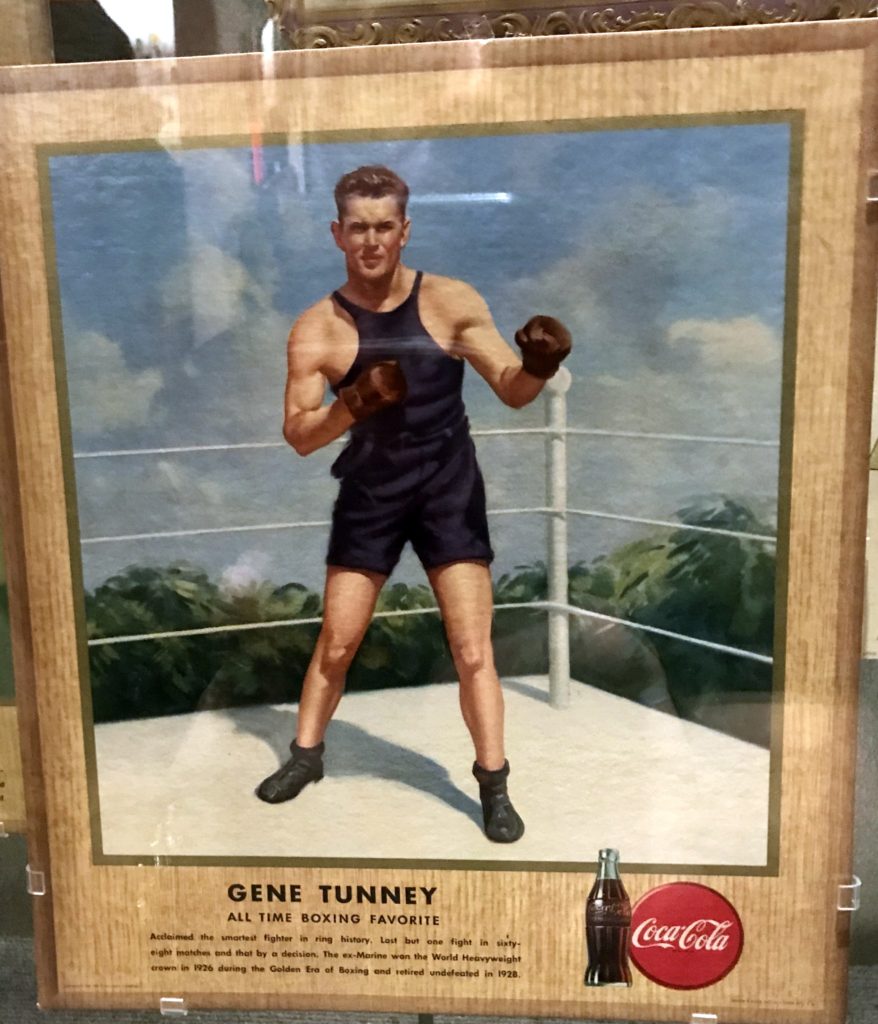 ____________________
Gerry Cooney and Larry Holmes 36 years after their Superfight
______________
______________
Eleider "Storm" Alvarez drops Sergey "Krusher" Kovalev three times to capture WBO light heavyweight title by thrilling KO at new Hard Rock Casino Hotel in Atlantic City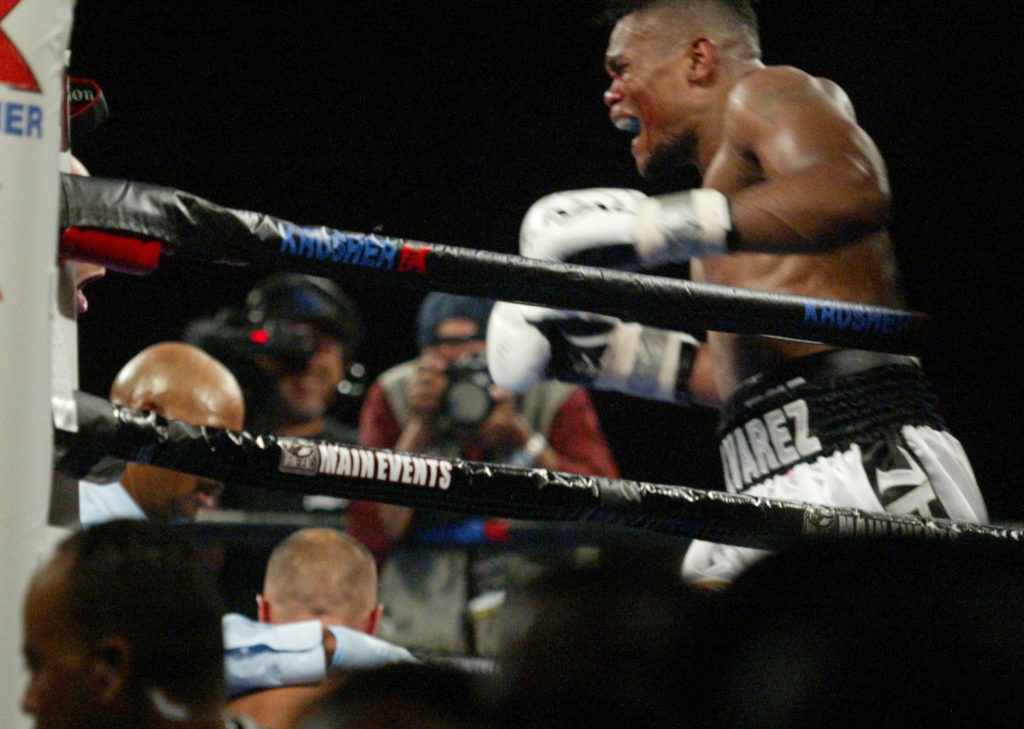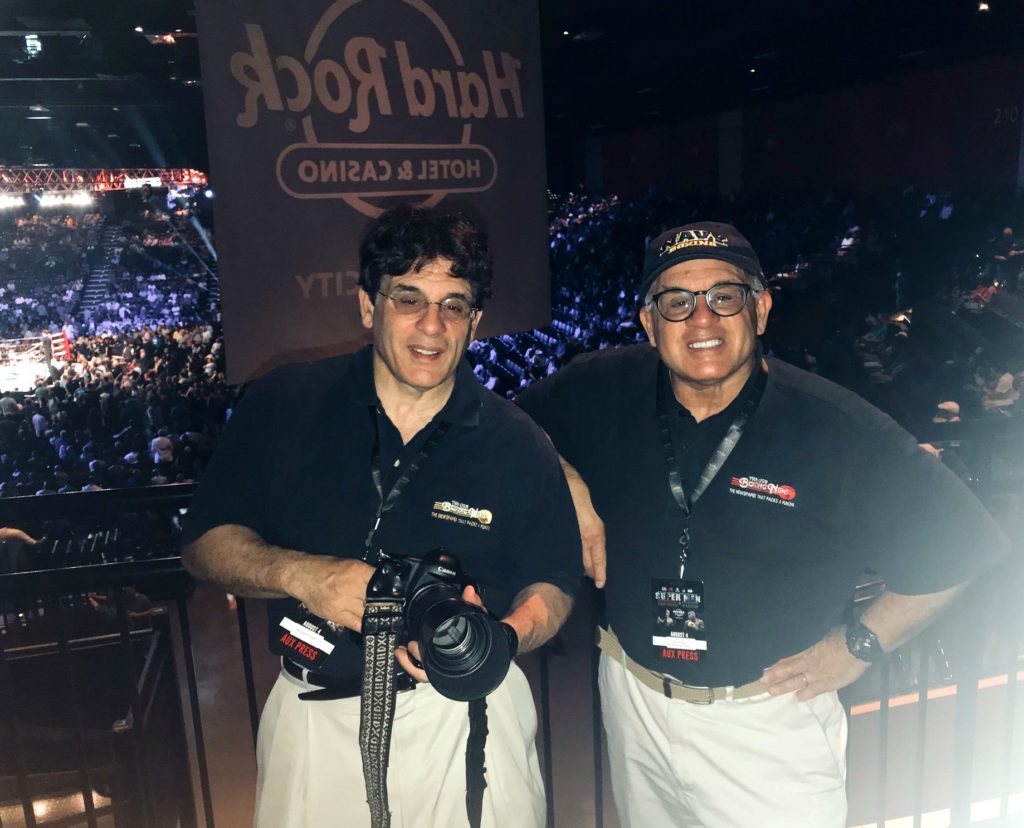 _____________
Check out new Page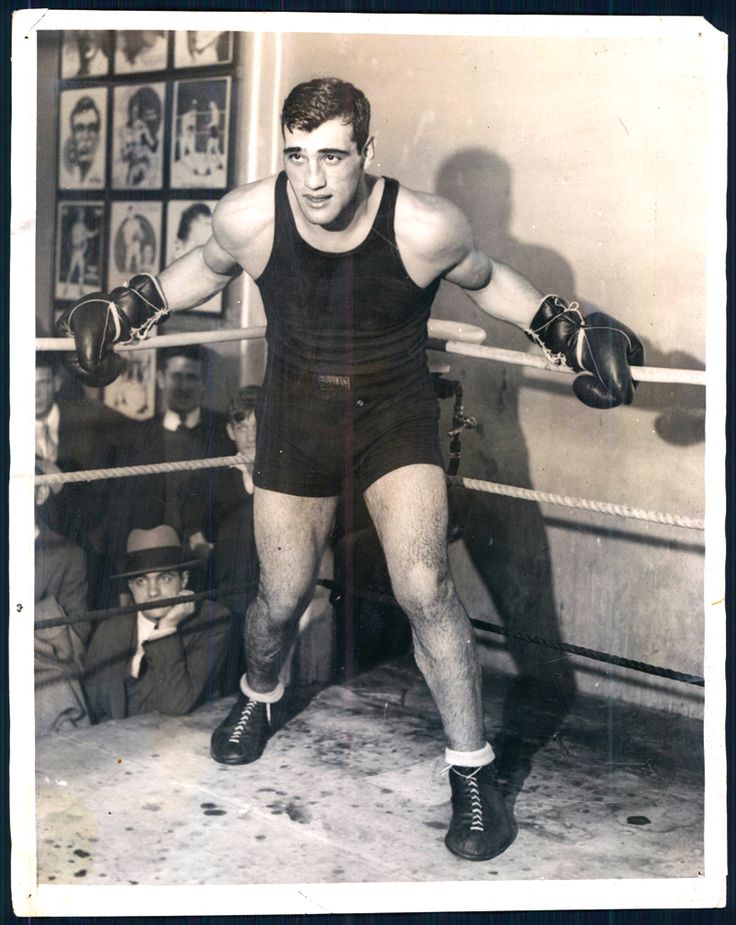 PRIMO CARNERA – His Heavyweight Legend Lives On!
___________________
________________
____________________
_________________________
       ___________________       
SUPERMAN-BOXING CONNECTION  PAGE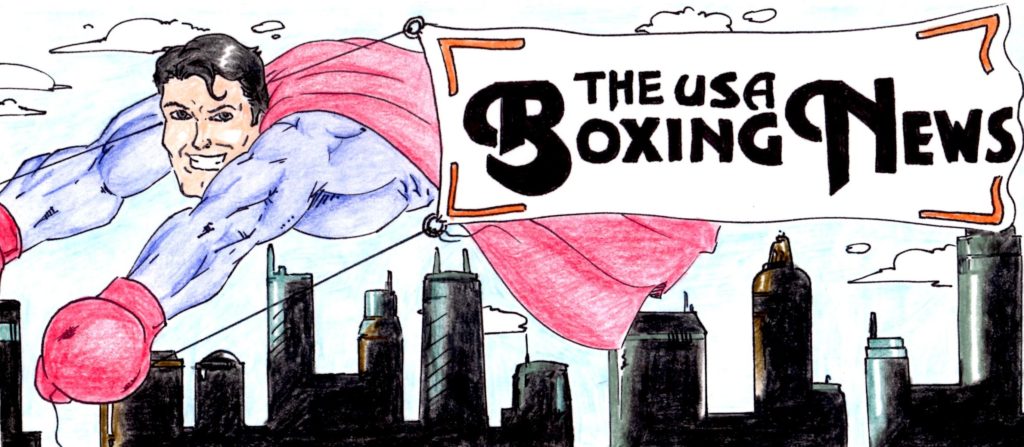 __________________
For those who thought they were witnessing a real-life "Rocky" wound up being ripped off by "The Sting" instead.
Check out UPDATED Rocky Marciano homepage HIS LIFE AND TIMES IN PHOTOS AND VIDEOS  to see exciting films, interviews, training camp footage, and unbelievable fight and behind-the-scene photos of the only undefeated heavyweight champion!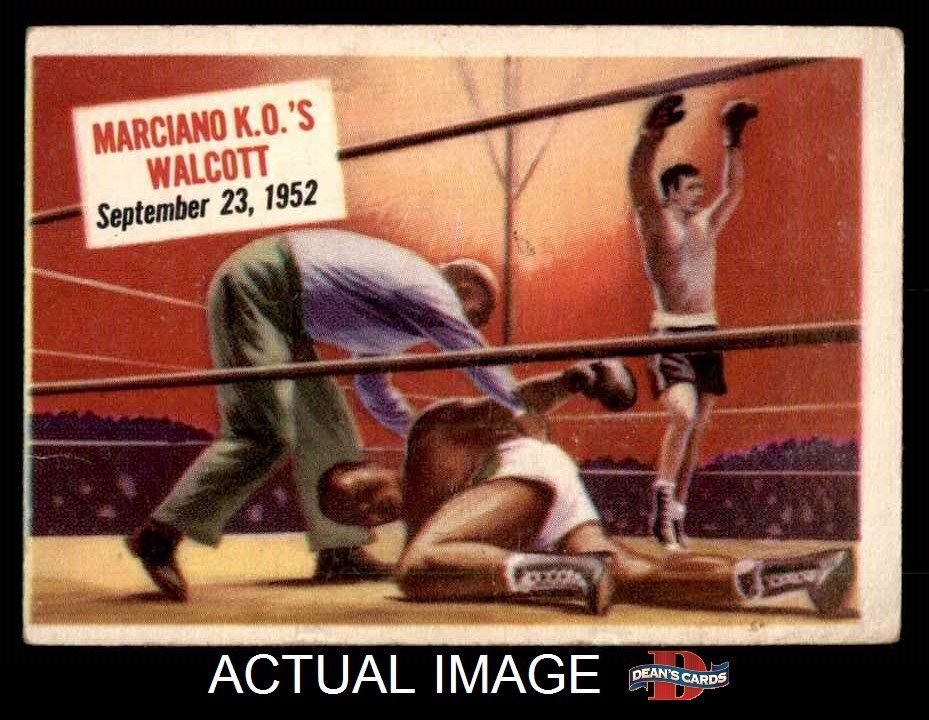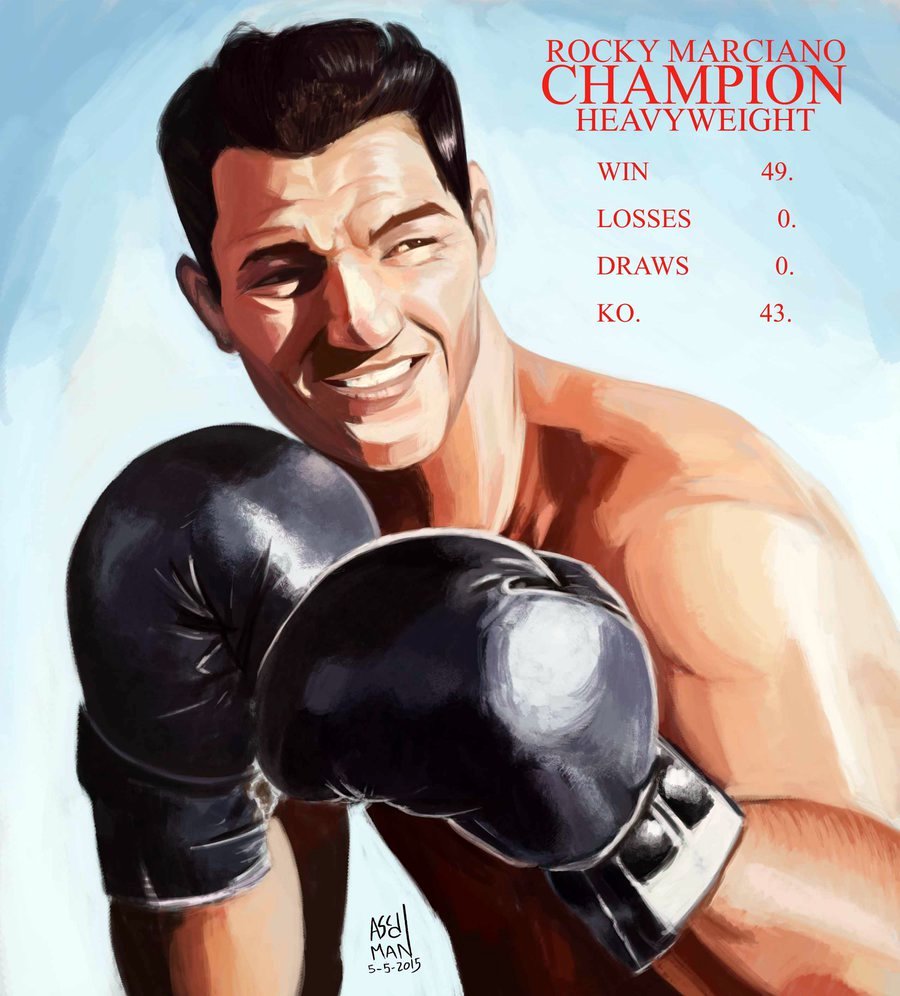 Check out UNC Alex's 'Round Around the Boxing Ring Page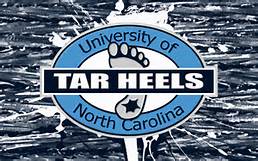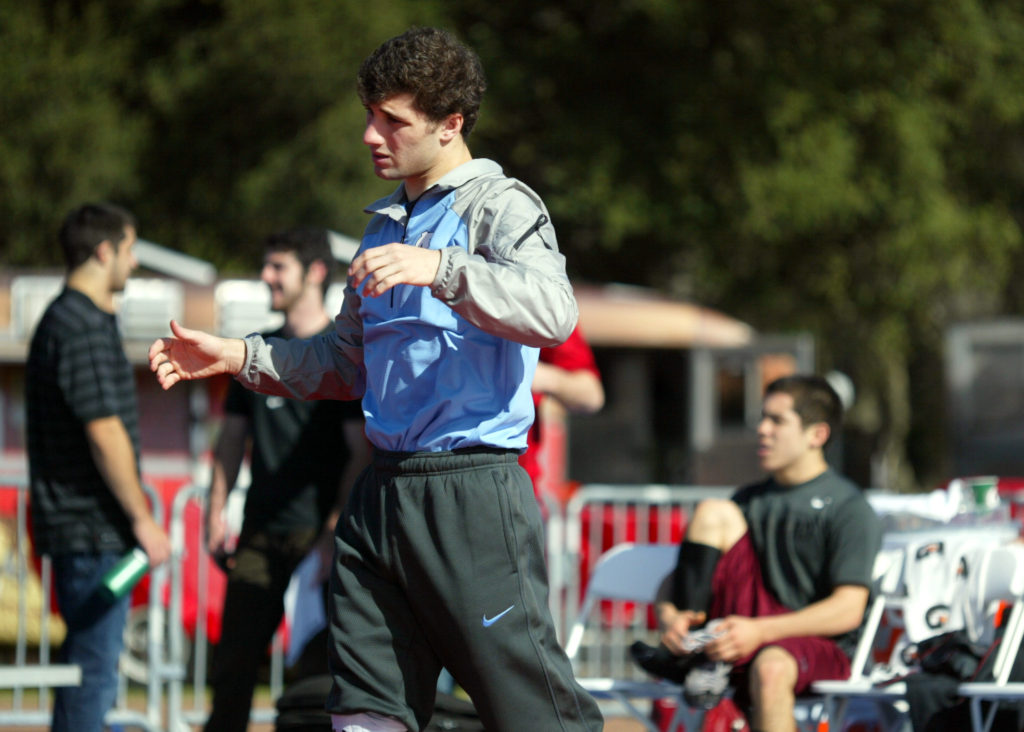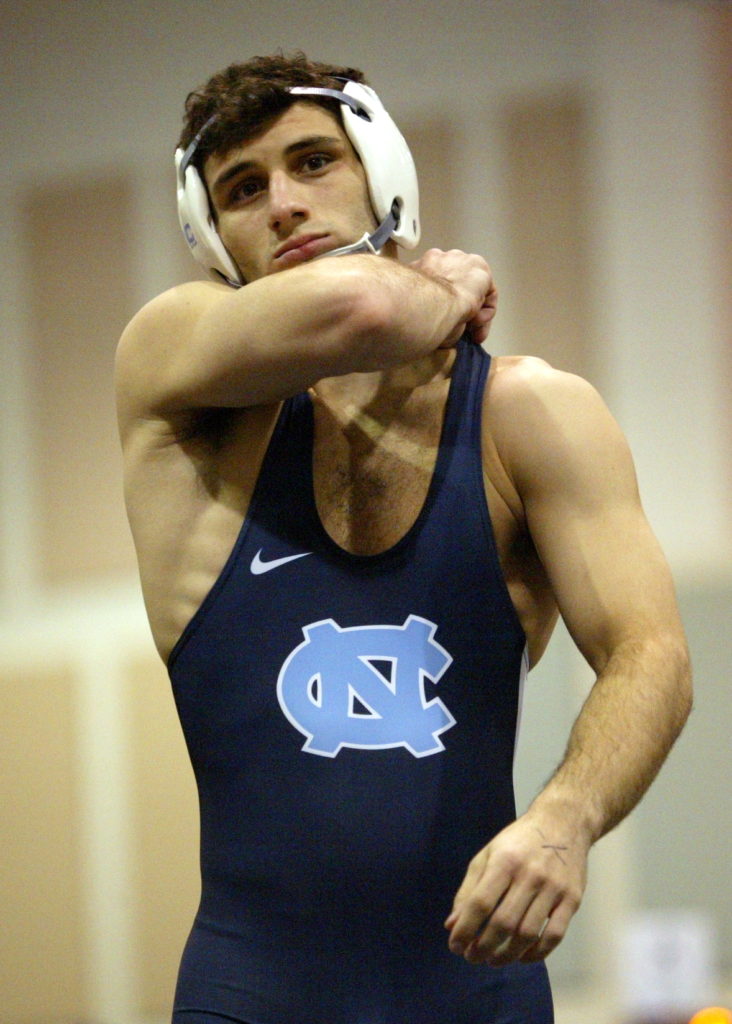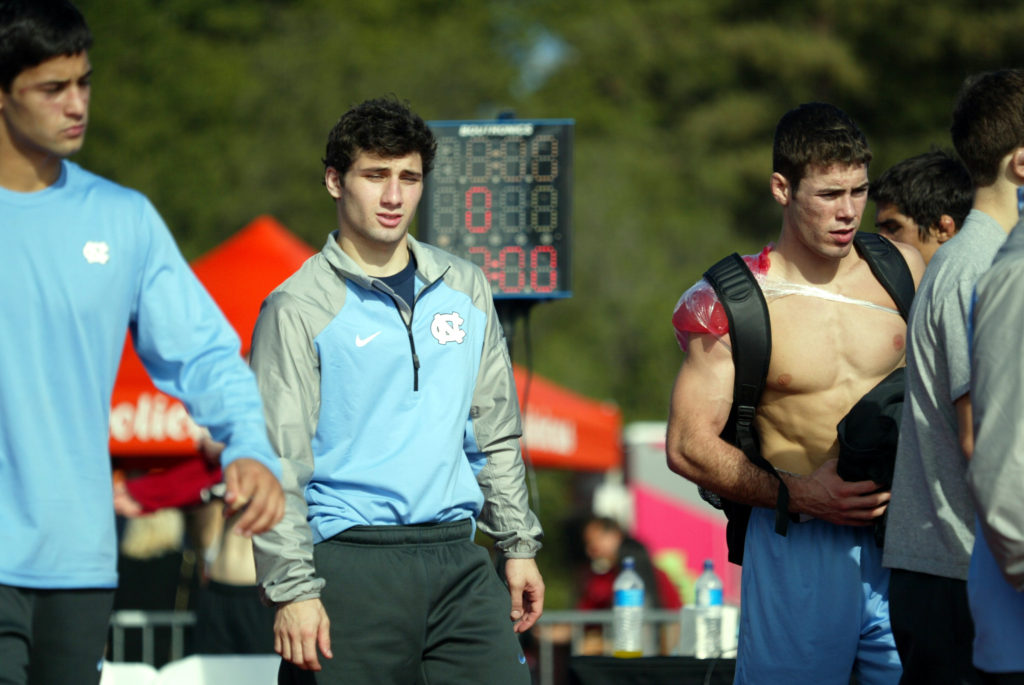 ________________________________
THE USA BOXING NEWS
IS INDUCTED INTO THE BARE KNUCKLE BOXING HALL OF FAME IN BELFAST, NEW YORK
_________________________________________________
CHECK OUT  THE BRAND NEW MUHAMMAD ALI PAGE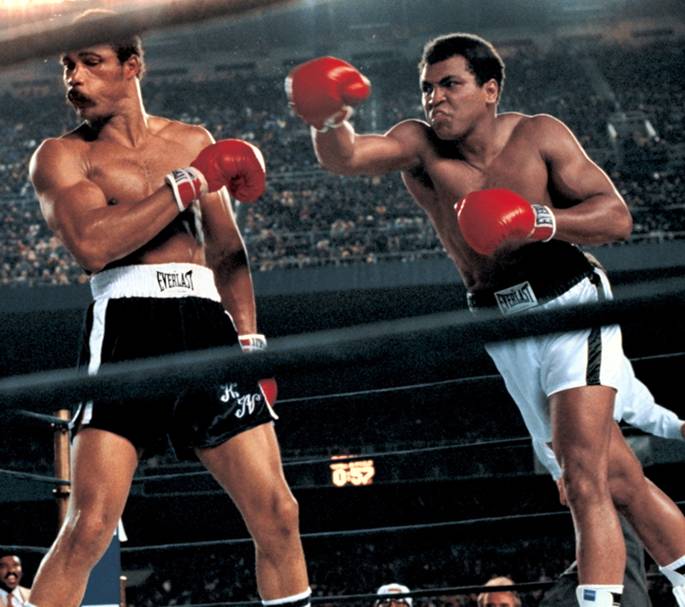 CELEBRATING THE LIFE, LEGEND AND TALES OF THE GREATEST
_________________________
Also check out Press Releases of Upcoming fights and the most comprehensive links to videos and boxing films of the 
Greatest Fights of All-Time!!
To read about his colorful Boxing career and life check out the GERARD RINALDI who was born on this day 57 years ago on the Florida Boxing Hall of Fame Page.
_____________________
THE BEST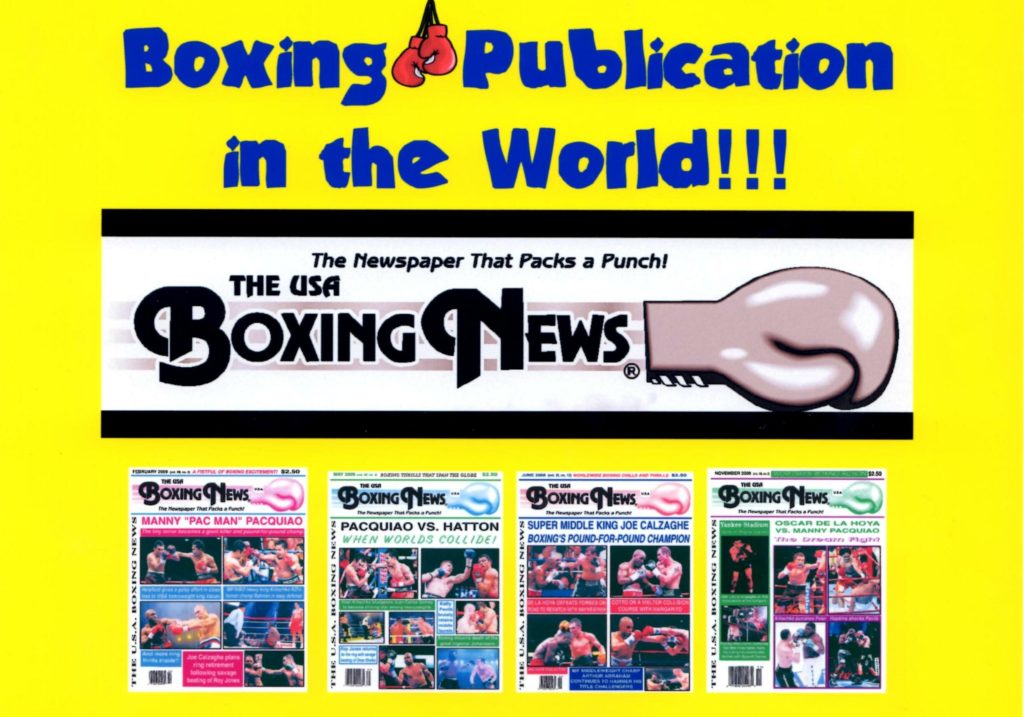 For over thirty (30) years THE USA BOXING NEWS has been widely known as The Publications That Packs a Punch!
Beginning first as pamphlet, identical twins John Rinaldi and Alex Rinaldi,  later nicknamed "The Boxing Twins" by the legendary Roberto Duran in 1983, established The USA Boxing News publication in 1982. In 1989, The USA Boxing News eventually became a full-scale sports publication circulated on newsstands in 48 states, 4 continents, and 10 countries, along with being distributed in all of the U.S. Armed Forces bases throughout the world.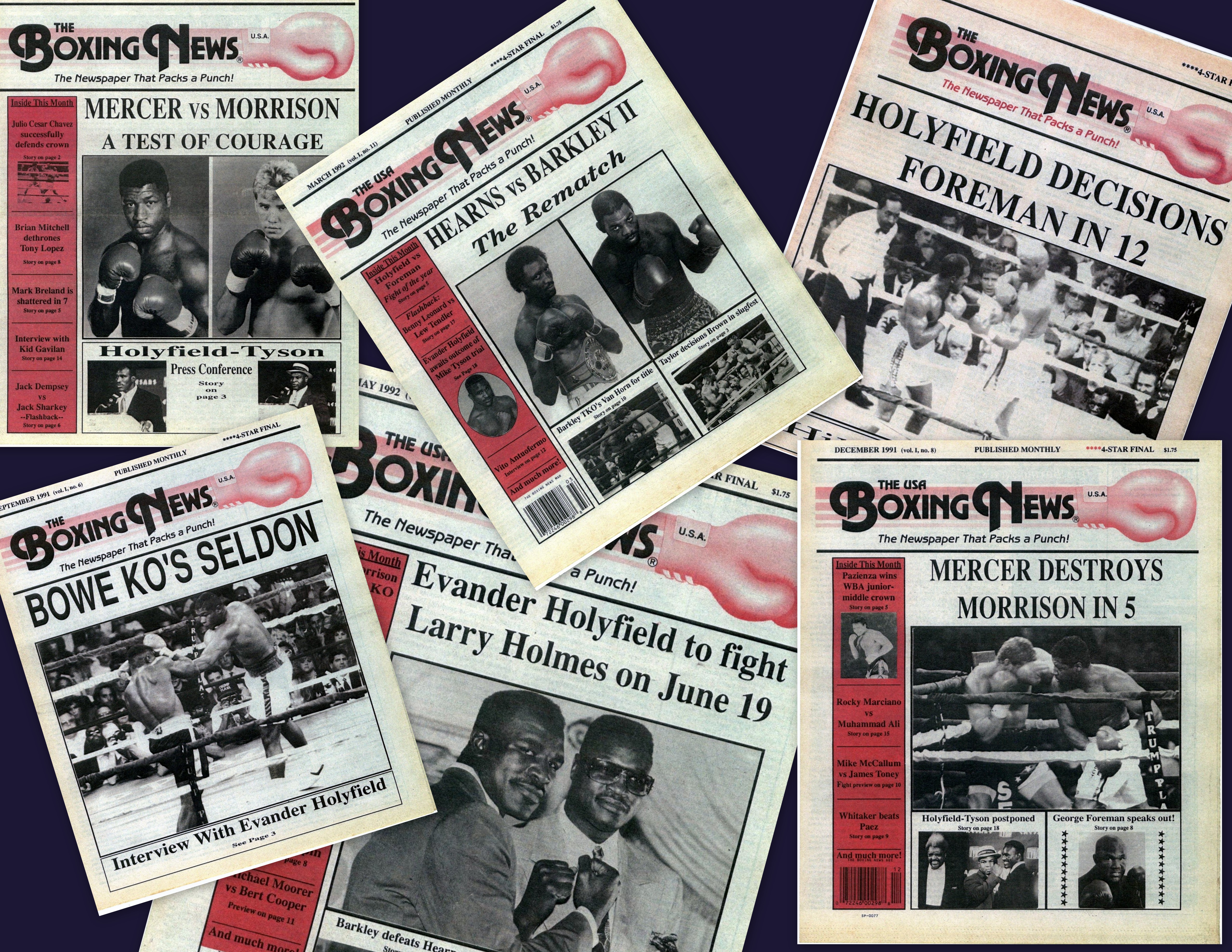 The USA Boxing News, has an award winning staff of over thirty (30) writers, and  is currently celebrating over 25 years as a newsstand publication. It is the only Boxing publication that is 100% boxing fan friendly and includes sections that no publication has ever dared to publish.
Besides providing fight coverage from all over the globe, The USA Boxing News also has an Editorial that "Pulls No Punches" called The Boxing Twins Viewpoint and in each issue has a Time Tunnel feature that takes its readers back in time and places them in a ringside seat at a historical and famous fight. The USA Boxing News also has Boxing Newsreel section that provides up to the minute fights news, fight gossip, and fight happenings from all over the world. Another interesting and original  feature is the Hitting The Road with Jack travel log,  as Hall of Fame writer Jack Obermayer provides special, unique stories of his travels throughout the United States, including fight coverage, along with tales of diners and dives that make small and large fight cards from off the beaten path Wyoming towns to big American Cities magically come to life to the delight and benefit of the reader.
Another one-of-a kind section is The USA Boxing News Puzzles and Comics Page. This includes Word Search, Crossword, and Ringside Quote Falls Puzzles, along with boxing comics that offer a new and exciting page for the true and informed boxing fan.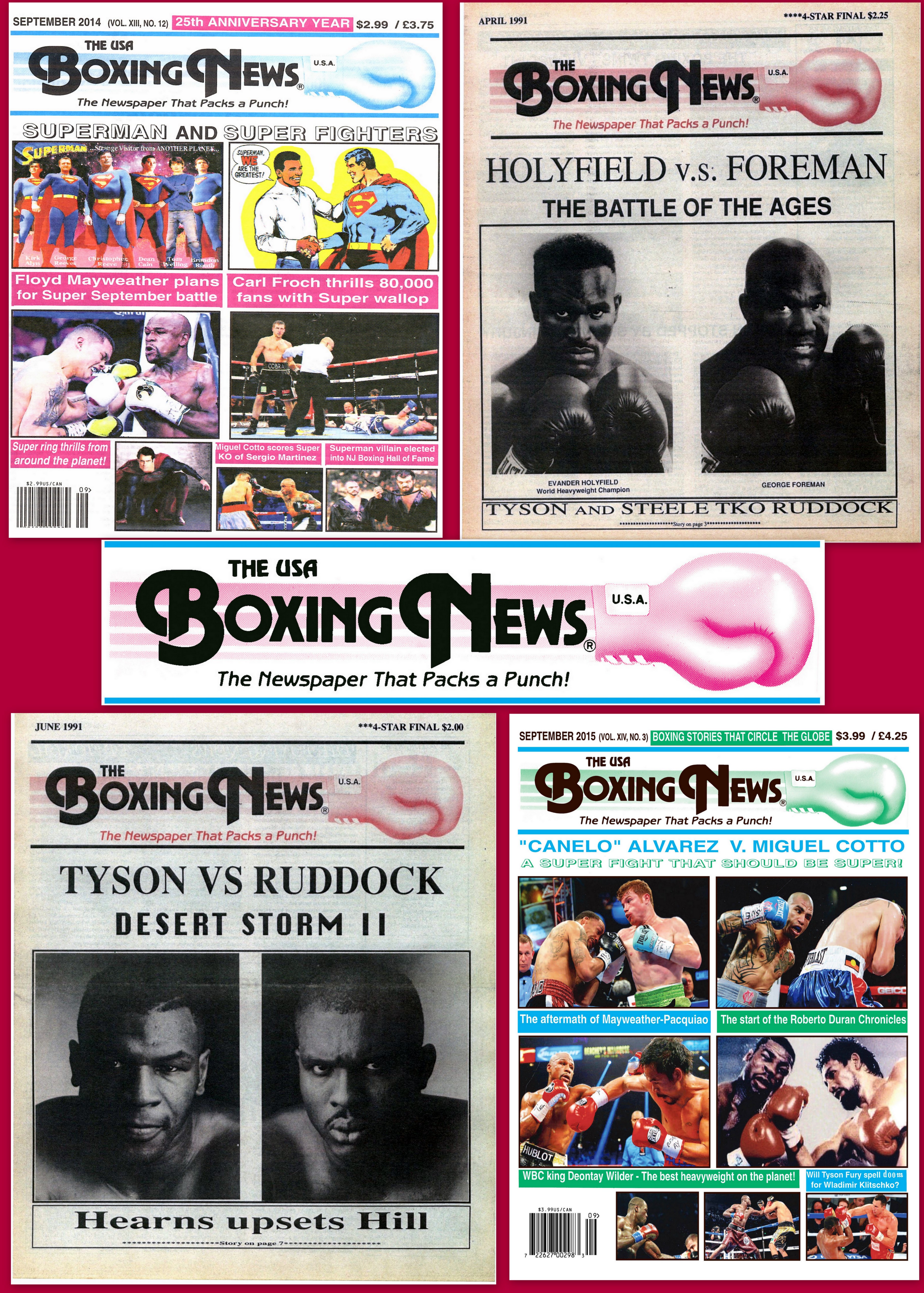 Boxing Historian, Author, and Hall of Famer,  Bert Sugar once said of The USA Boxing News, "They demonstrate an enthusiasm for the sport that has not been seen in a boxing publication in a long time. The USA Boxing News has become what the Police Gazette was over 100 years ago – namely the most informative, original, and entertaining boxing publication of its generation."
If you are a real boxing fan – The USA Boxing News is the publication you cannot live without.
This goes for boxing fans and to fighters and champions as well.  Recently,  former two-time boxing champion Bobby Czyz commented that, "All things considered, The USA Boxing News stands alone as the greatest boxing publication on the newsstands today."
More champions, trainers, cut men, judges, cornermen, and promoters read The USA Boxing News than any other boxing publication, thereby making it one of the top sports periodicals in the world!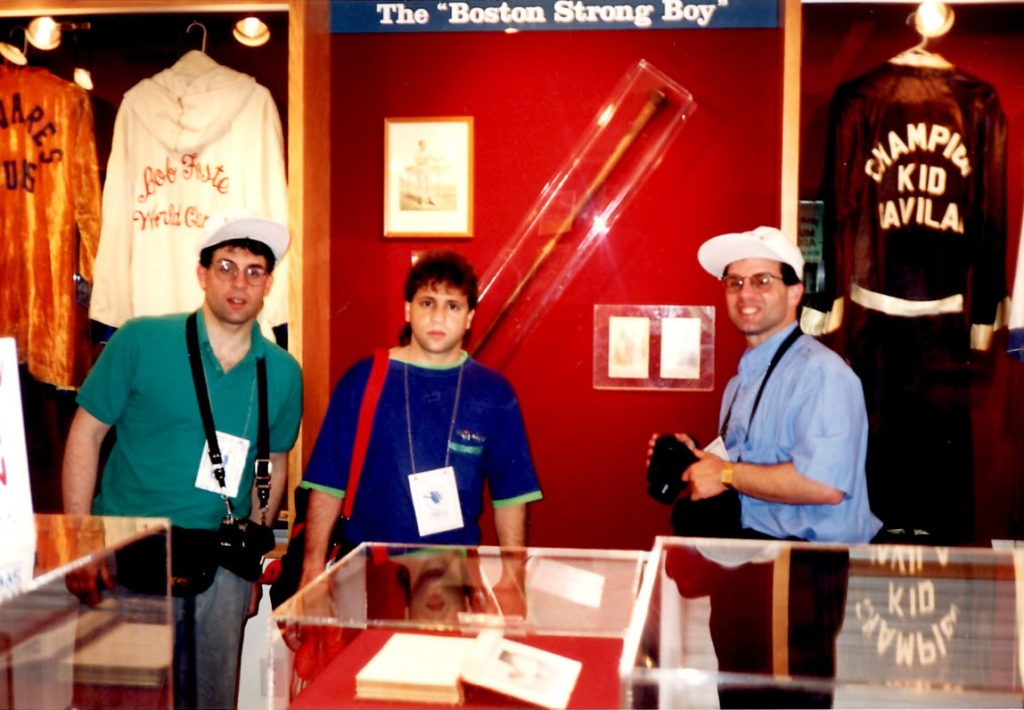 Alex, Gerard and John Rinaldi at the Boxing Hall of Fame in 1992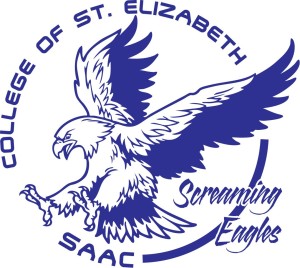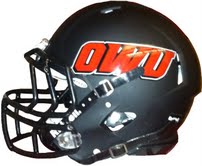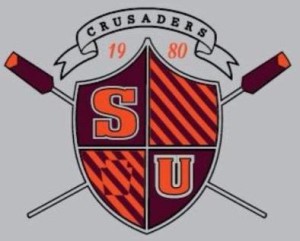 © Boxing Twins LLC – All Rights Reserved
® The USA Boxing News is a registered trademark of John Rinaldi and Alex Rinaldi – All Rights
Reserved