This Website  is for the True Boxing Fan interested in both current events as well as Boxing's rich history and assortment of the most colorful sporting and entertainment characters who ever lived!!
Included are pages highlighting up to date Press Releases featuring news on upcoming fights, Inside Ringside column featuring a travelogue of the boxing world by Frank Bartolini and Overseas Boxing Matches by Per-Ake Persson inside,  as well as various and numerous Stories featuring the USA Boxing News Bare Knuckle Corner. and historical and rare photographs of Fighters' Training and Fight Gallery, and film clips of the greatest boxing movies ever on film on the Best All-Time Boxing Movies page, plus many more exciting and one-of-a-kind pages and features!!
_____________________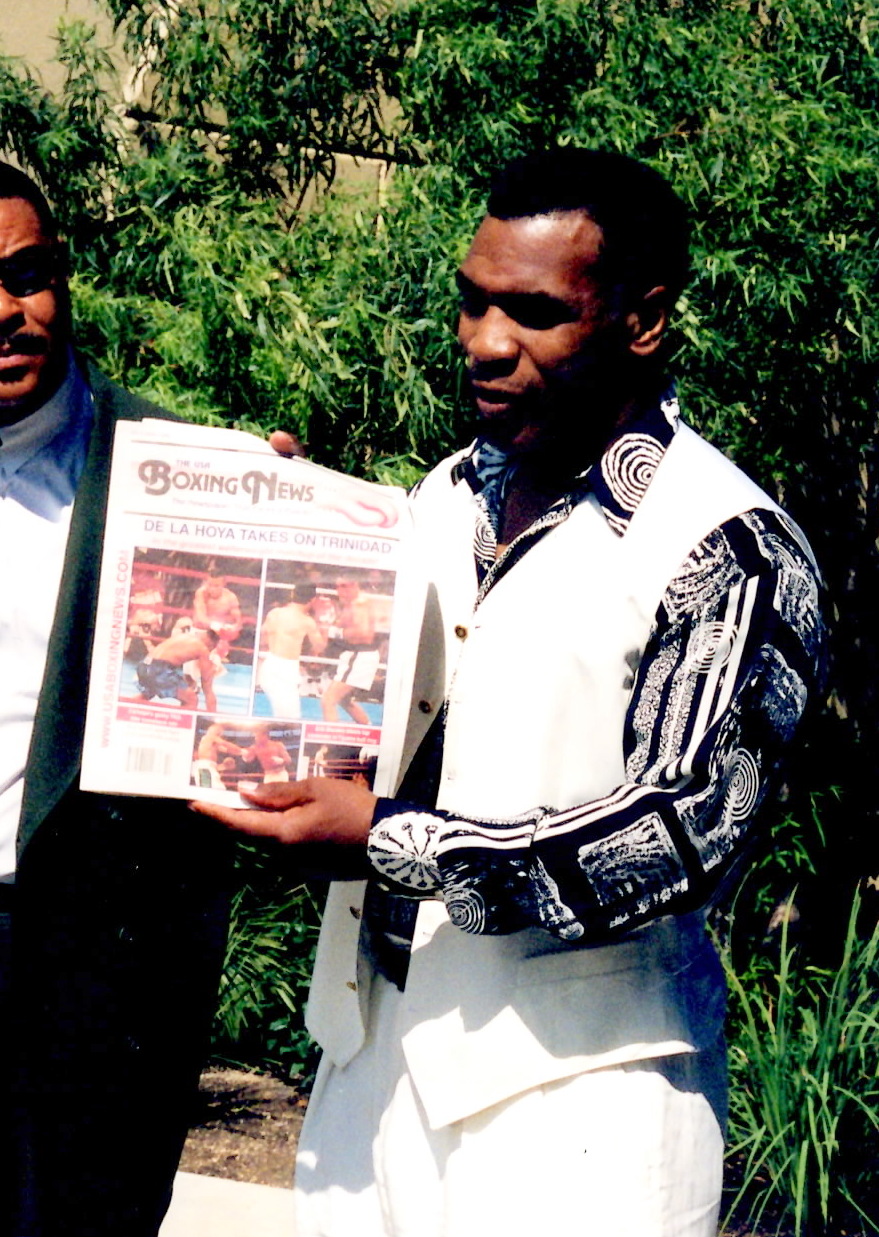 ____________________

_____________________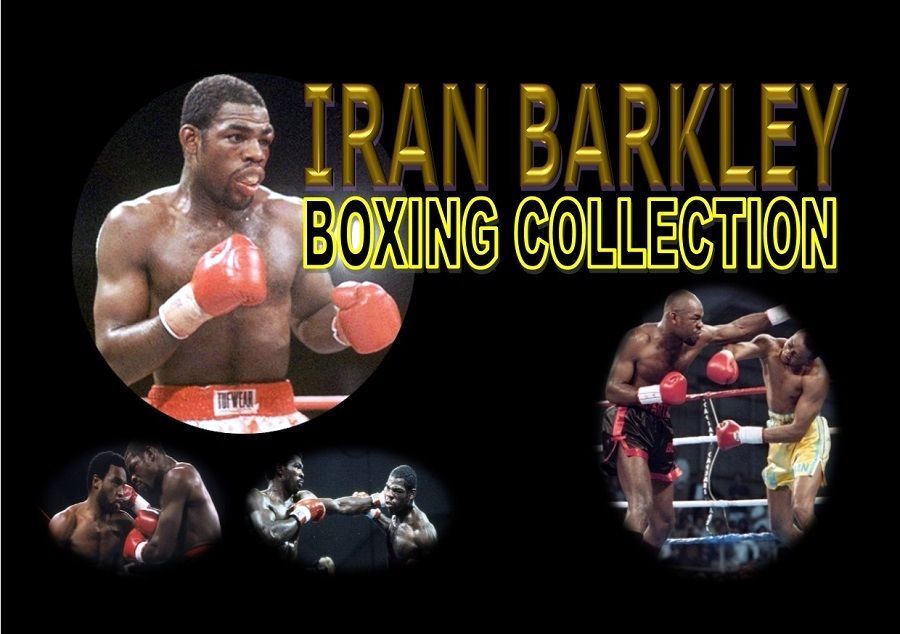 THE GREAT TRIPLE CHAMPION
 CLICK PHOTO – To View Web Page
___________________
____________________
Anthony Joshua decisions Joseph Parker to Unify Heavyweight Titles and earn $28 million before over 80,000 in Cardiff, Wales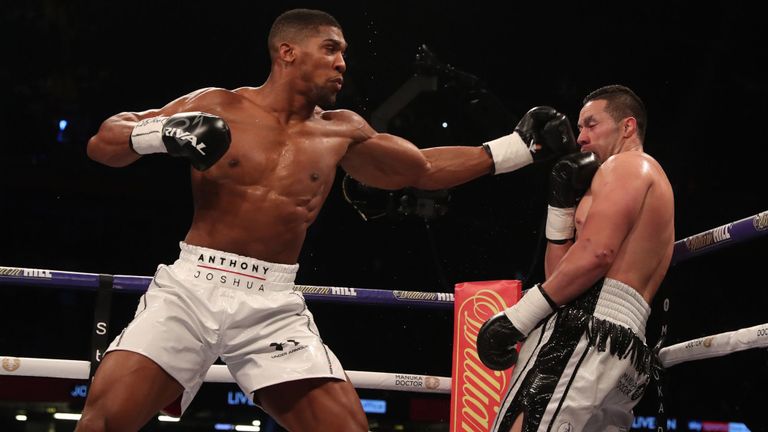 __________________
The USA Boxing News Founder Joseph Rinaldi is being inducted into the New Jersey Boxing Hall of Fame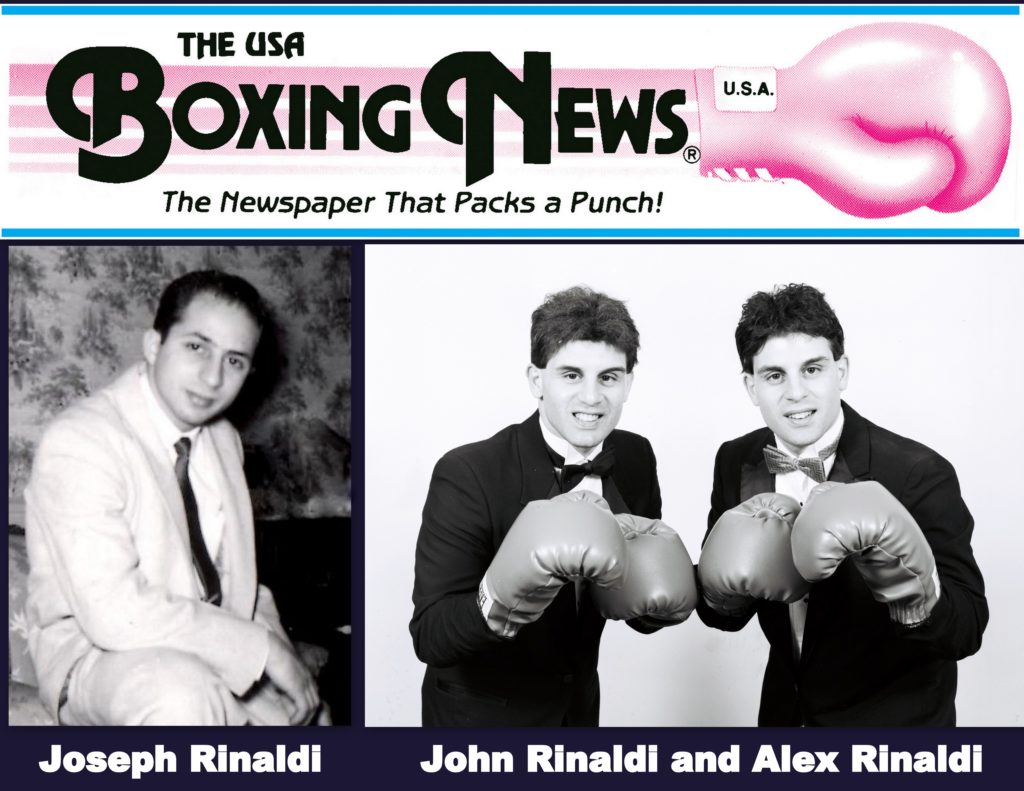 On Thursday evening, November 8, 2018, the New Jersey Boxing Hall of Fame will hold its 49th Annual Dinner and Induction Ceremonies at the beautiful Venetian, located at 546 River Drive, Garfield, New Jersey starting at 6:30 p.m. 
HONOREES
Mustafa Ameen        Charles Boston          Michael Covington        Lenny DeJesus  
                         Harvey Dock             Calvin Grove                Kendall Holt    
Alan Rubinstein            Lee Samuels            Aaron Snowell                Kevin Watts
POSTHUMOUSLY
          Tommy Dundee                 Frankie Leta                         Joseph Rinaldi
____________________
Check out Superman-Boxing Connection page
____________________
NO FIGHT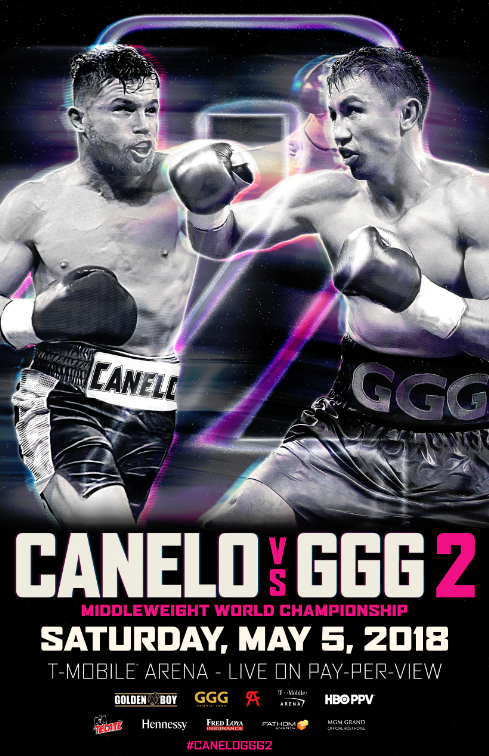 ____________________________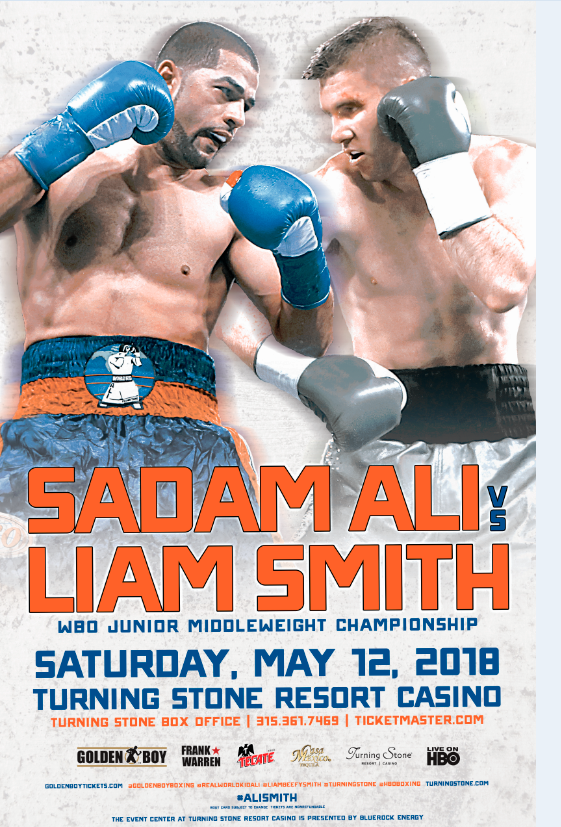 ___________________
As College Wrestling heads to the National Finals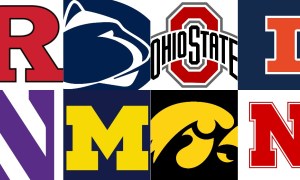 ___________________
_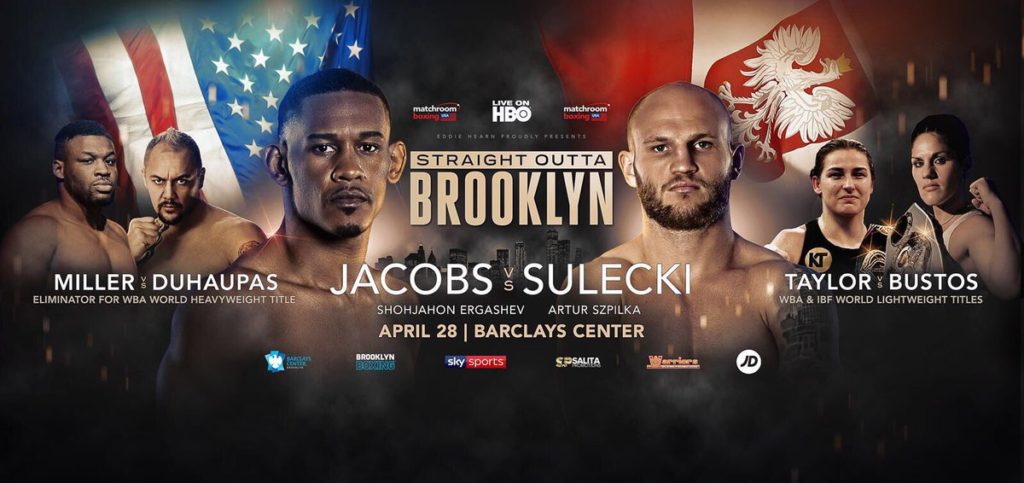 ____________________
See the Book Review of Former Heavyweight Champion Pinklon Thomas' Incredible Life story
on Recent Boxing Stories and Press Releases Page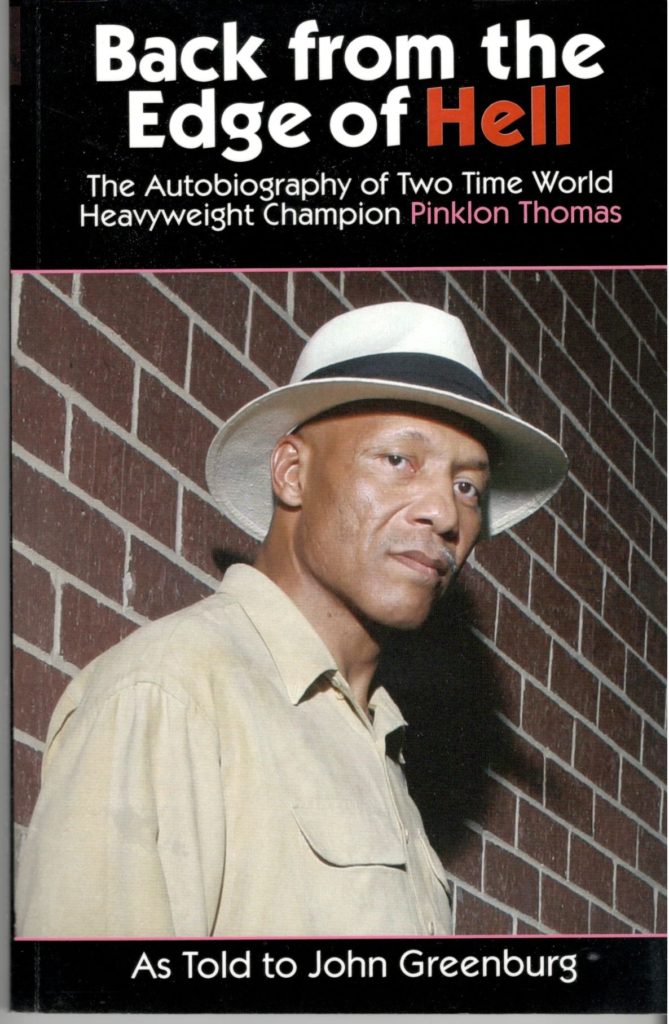 _____________________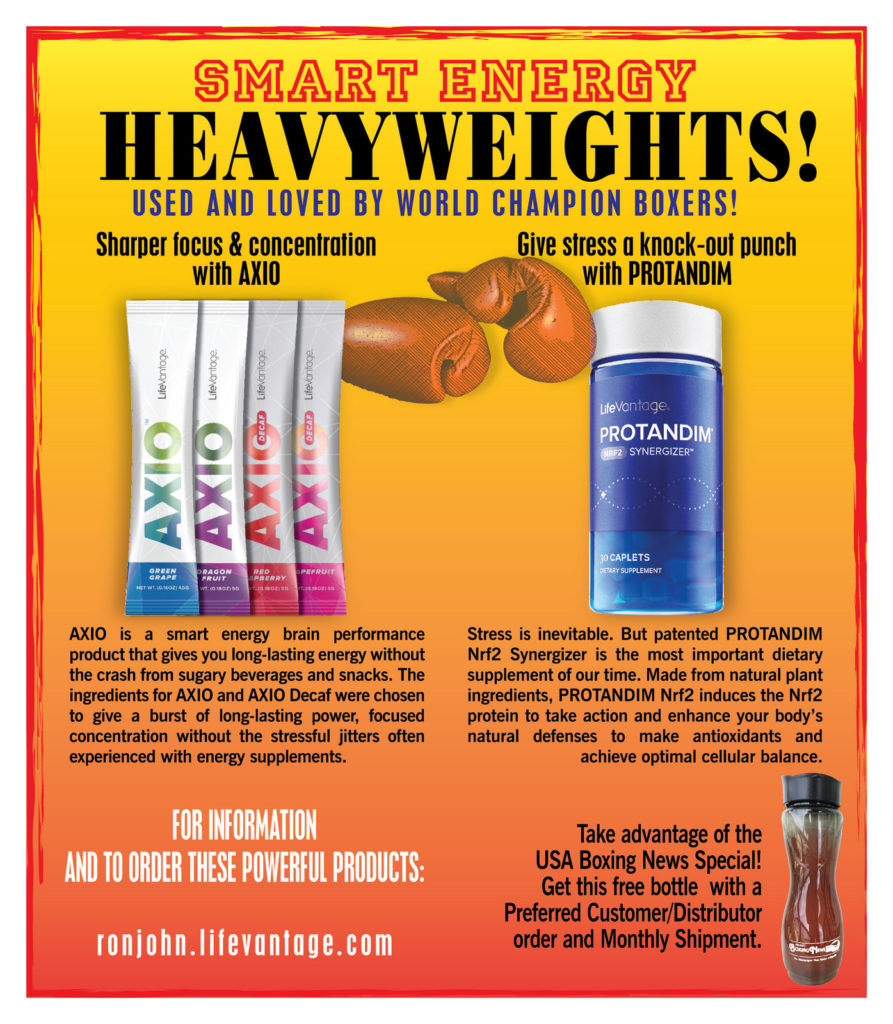 __________________
Check out the Movie Stars, Singers, Celebrities and Boxers Page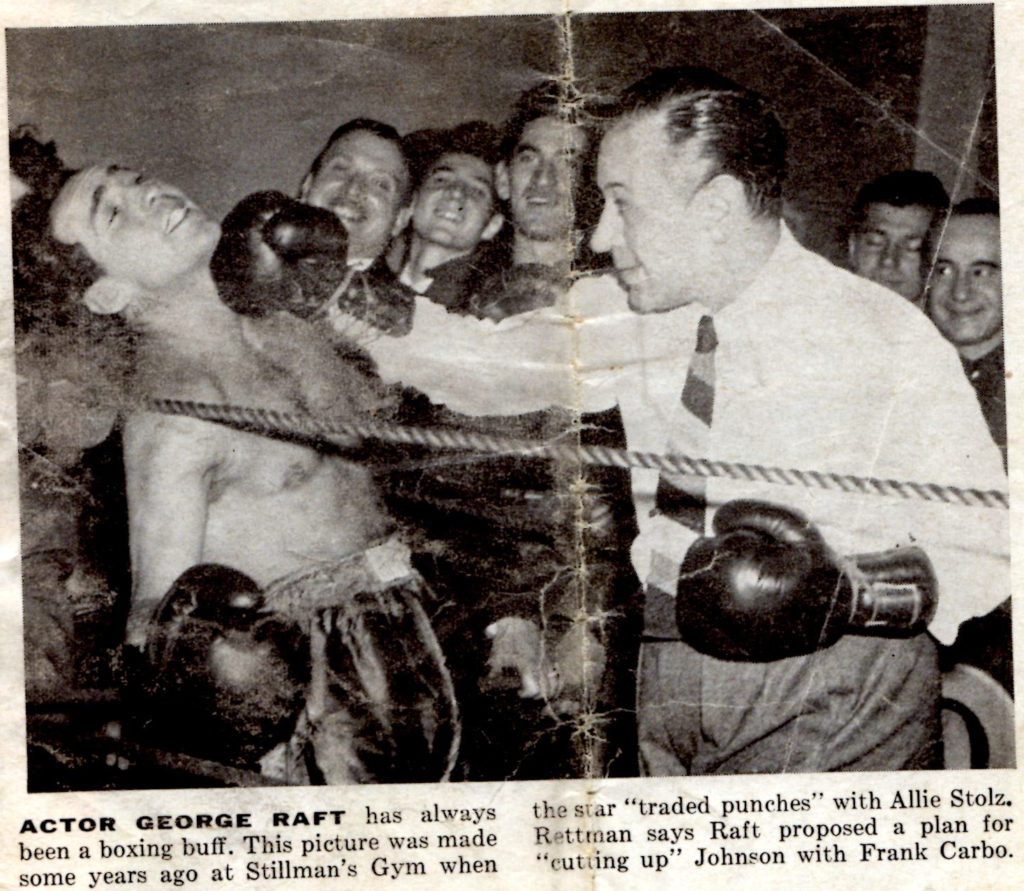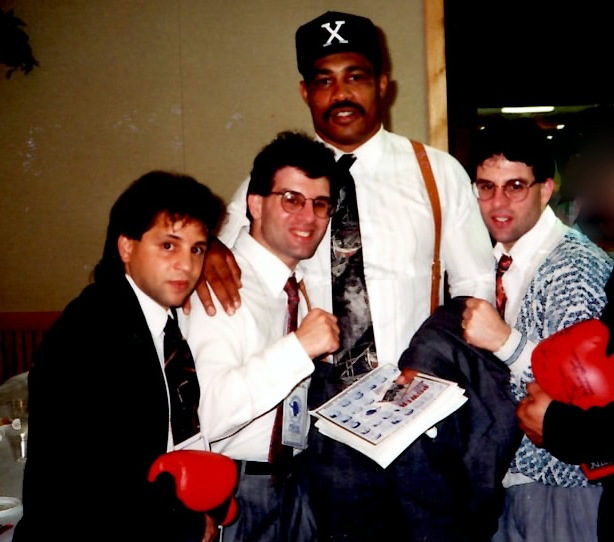 ___________________
Check out the best or European Boxing on the

Overseas Boxing Matches with Per-Ake Persson Page
_________________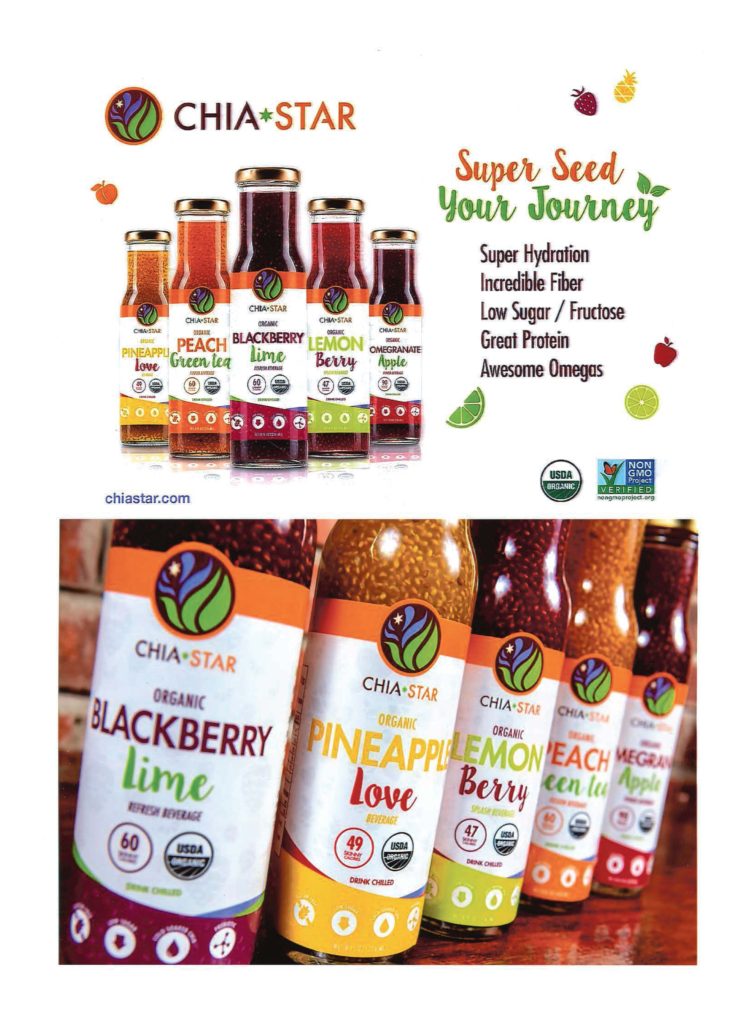 _________________
– To Purchase it directly by mail click the Newspaper below –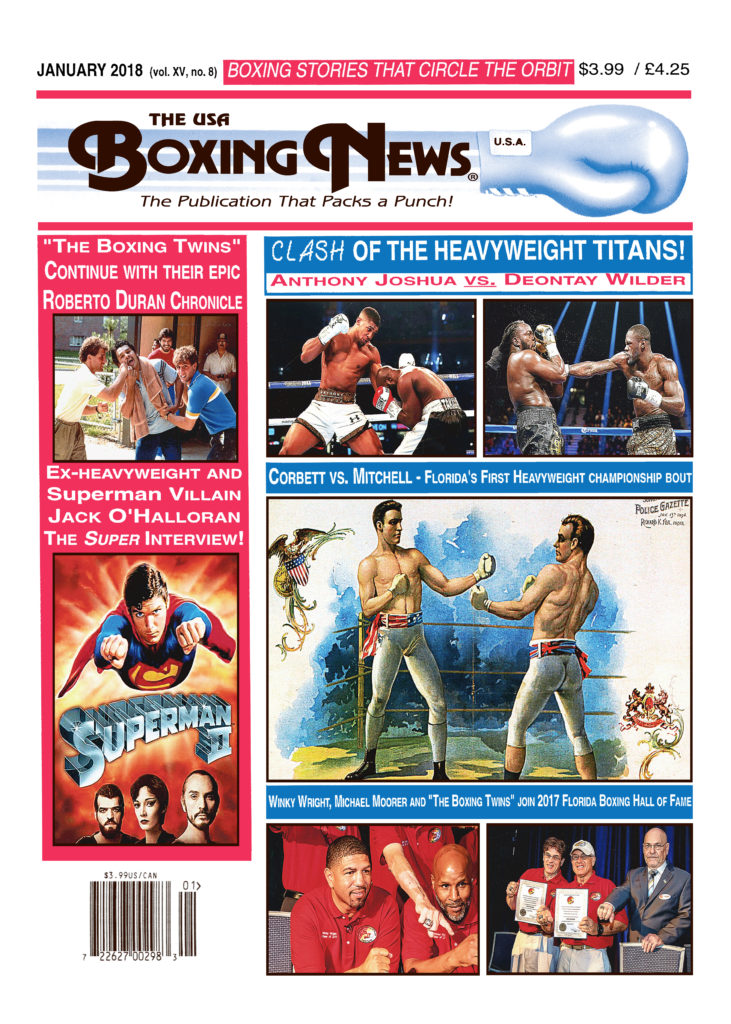 Anthony Joshua
and Joseph Parker
Set to Unify Heavyweight Titles on March 31 at the Principality Stadium in Cardiff, Wales
Anthony Joshua has admitted he "cannot afford to lose" when he fights Joseph Parker in March, live and exclusive on Sky Sports Box Office.
Joshua, who currently holds the WBA and IBF belts, said: "For me personally, I can't afford to lose and he says he's not giving his belt up, so when we come head to head it's going to be an unbelievable fight."

___________________
 Louisville, Kentucky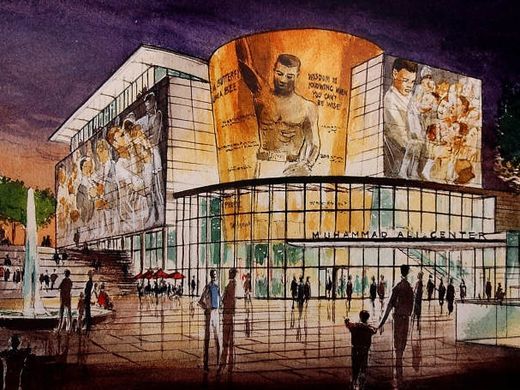 MUHAMMAD ALI – LIFE AND LEGEND OF THE GREATEST PAGE
______________________
Check out
 RECENT BOXING STORIES and PRESS RELEASES
and INSIDE RINGSIDE WITH FRANK BARTOLINI 
___________________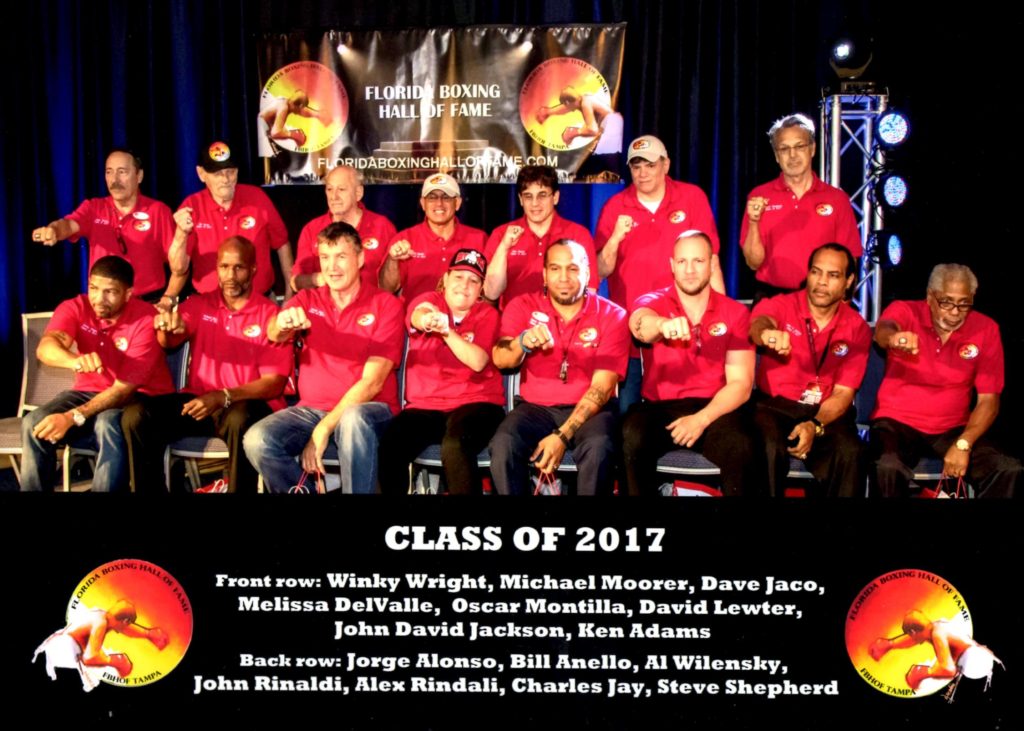 ____________________
THE FIGHT IS ON!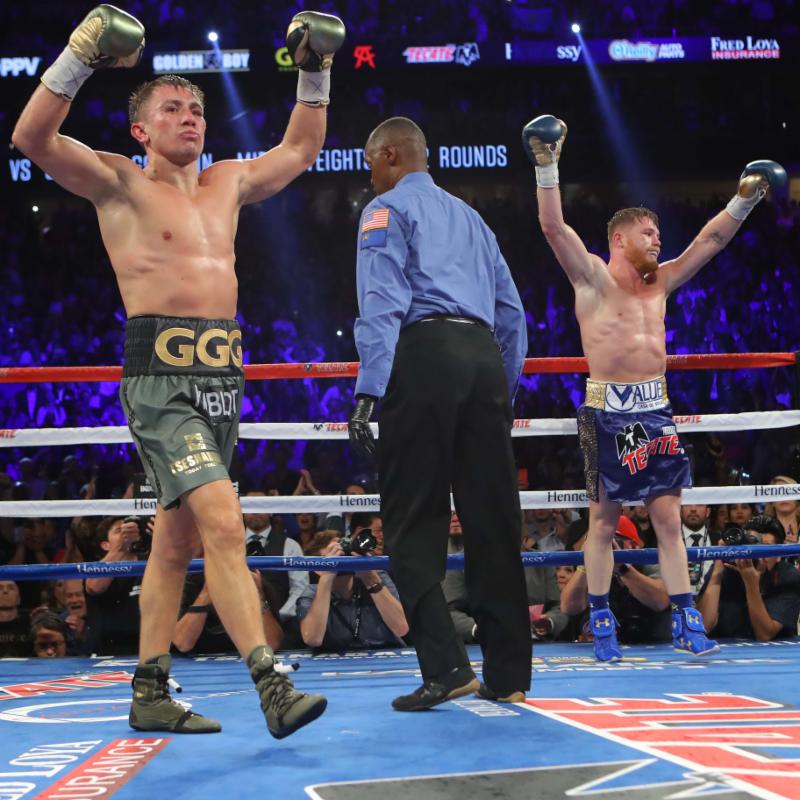 CANELO VS. GOLOVKIN 2 
MAY 5 – HBO PPV
___________________________
UPCOMING FIGHTS  Page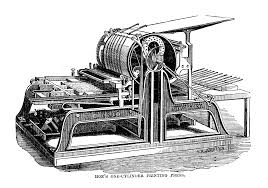 _____________________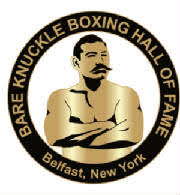 Bare Knuckle Boxing Hall of Fame Class of 2018 Announced
_____________________
Bernie Campbell's  Fight Notes
The Ukraine – The Breadbasket of Boxing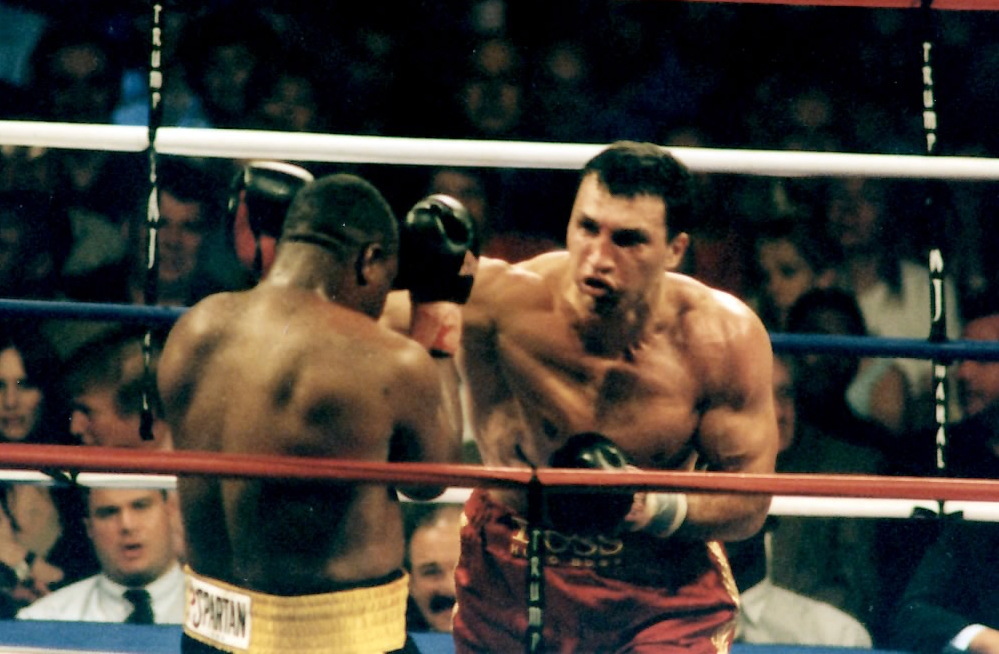 __________________________
Take a look at Ron-John's NCA Wrestling Roundup Page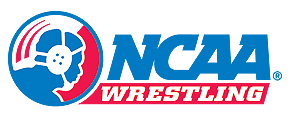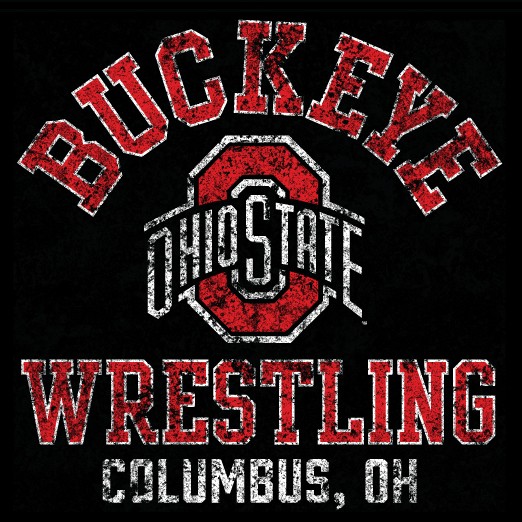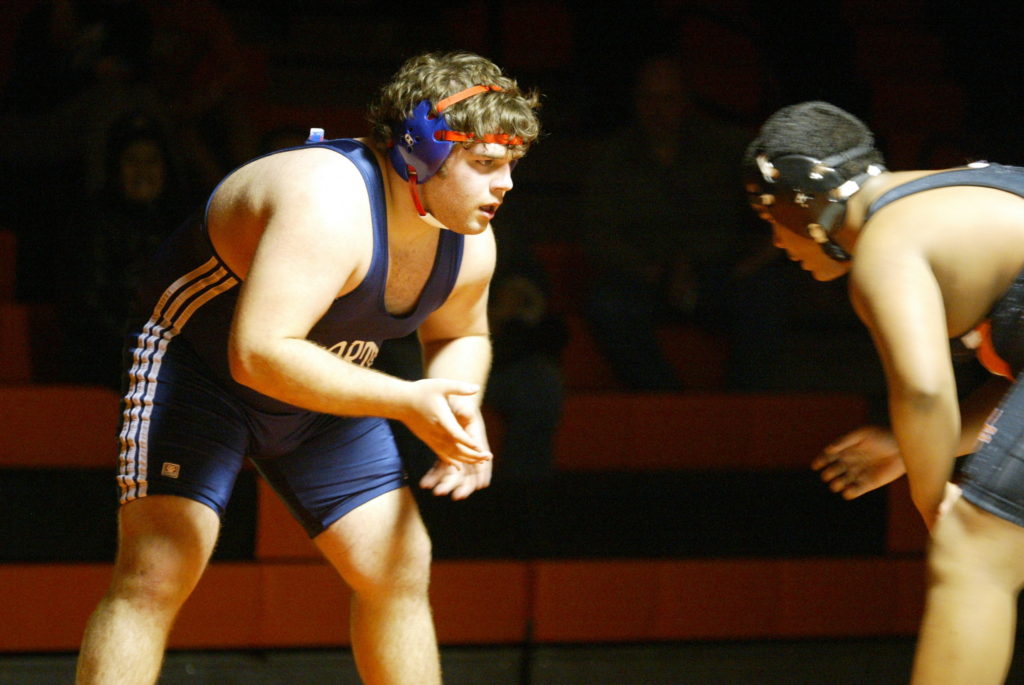 For current information on NCAA college Wrestling
________________________
Take a visit to the
Stories on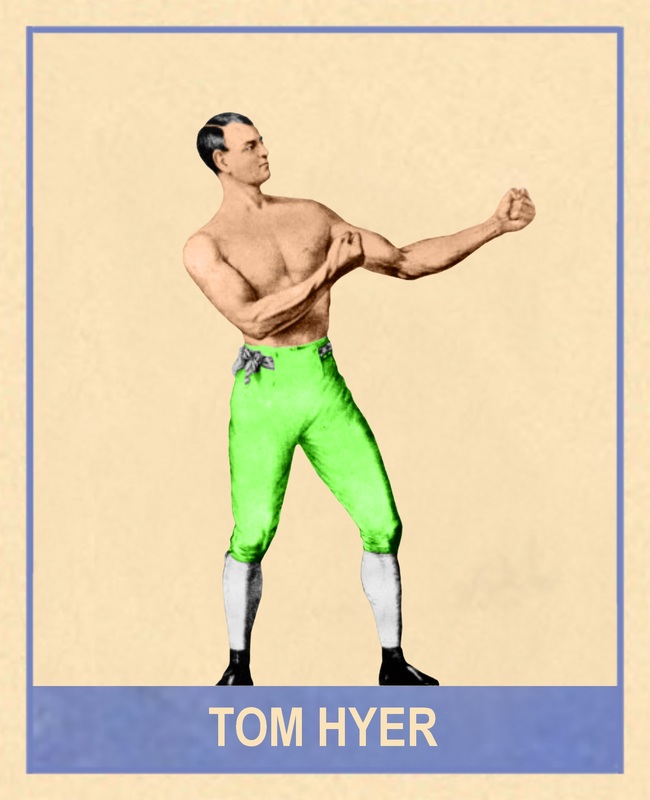 Tom Hyer
–and –
Bill Richmond: One of A Kind
By MARK WEISENMILLER
_______________________
Lolenga Mock and Sven Fornling notch wins on thrilling Copenhagen fight show
_____________________
Mayweather – McGregor fight is the second biggest Pay-Per-View event of all time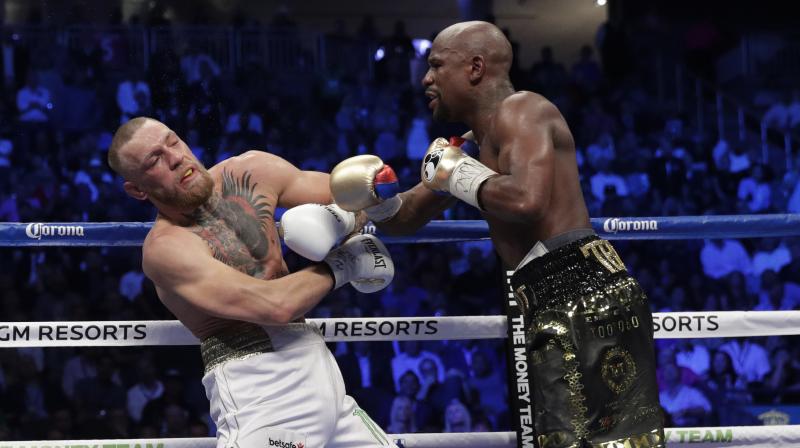 Mayweather-McGregor numbers finally releasedShowtime Sports confirmed today that the SHOWTIME PPV presentation of Mayweather vs. McGregor on August 26, 2017 generated 4.3 million pay-per-view buys in North America. This includes traditional television distribution and online portals such as the new SHOWTIME PPV app and SHOWTIMEPPV.com as well as UFC.TV in U.S. and Canada.Mayweather vs. McGregor, a four-fight SHOWTIME PPV boxing event at T-Mobile Arena in Las Vegas, officially stands as the second largest pay-per-view event of all time behind Mayweather vs. Pacquiao, which set the North American pay-per-view mark at 4.6 million buys in 2015. The SHOWTIME PPV totals for Mayweather vs. McGregor far exceed the now third best event in history—nearly doubling the 2.48 million buys for Oscar De La Hoya vs. Mayweather in 2007.The total global revenue from the event including ticket sales, sponsorship and international distribution exceeds $600 million, which—along with Mayweather vs. Pacquiao— is among the largest for a single-day sporting event of all time. Mayweather and SHOWTIME PPV now account for the three highest grossing pay-per-view events in television history with the third-ranked event Mayweather vs. Canelo from 2013.
_____________________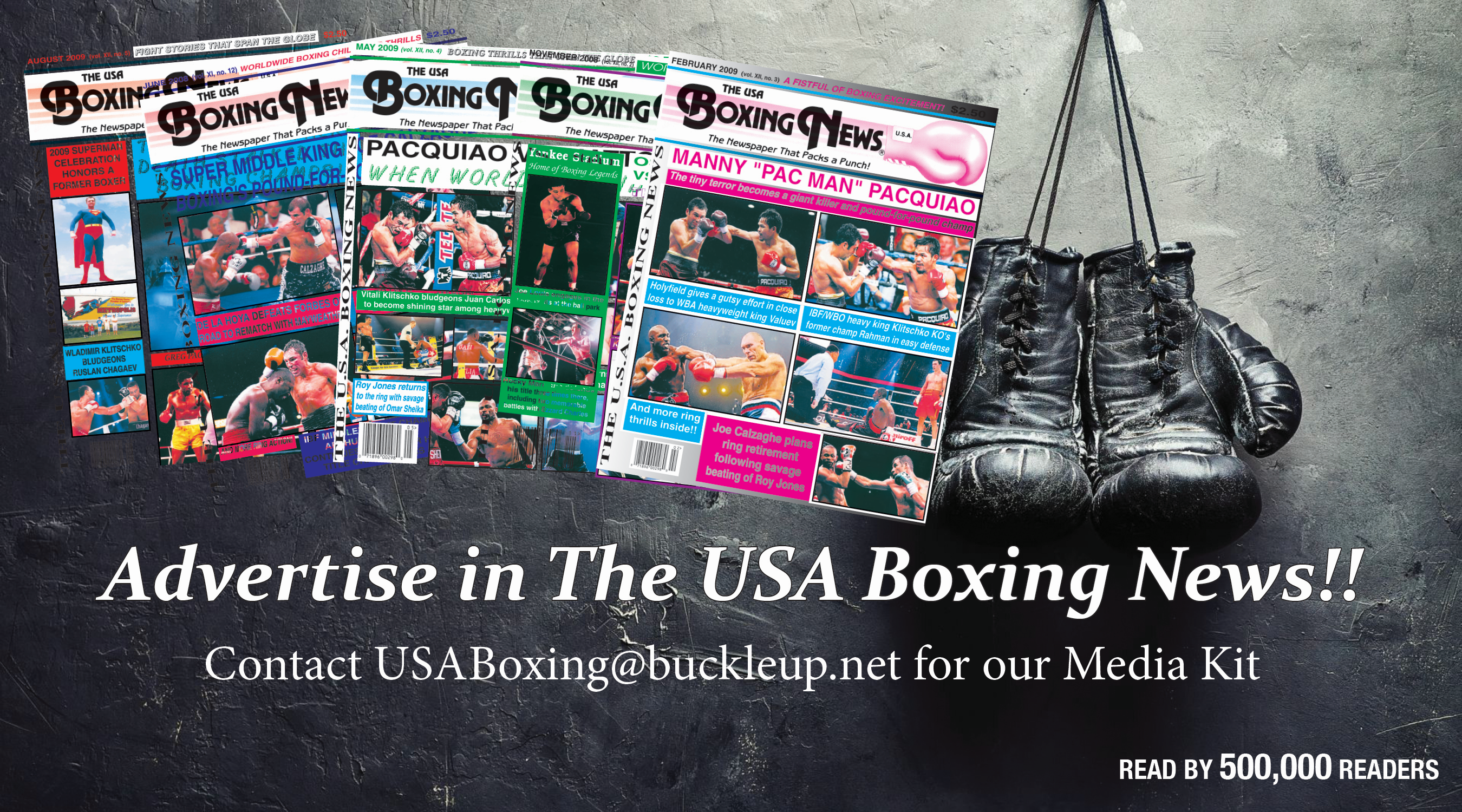 Artur Beterbiev KO's  Enrico Koelling to retain IBF Light Heavyweight Title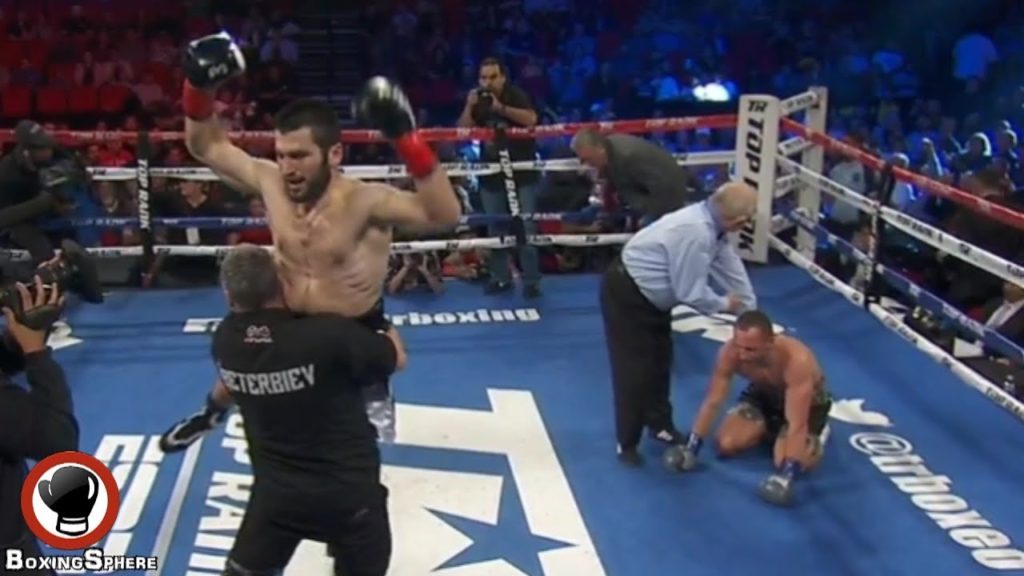 See – Bernie Campbell's  Fight Notes PAGE
___________________
Joseph Catena's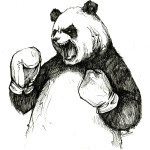 Ring Rage Column Page
"All violence is not created equally"
and
"On Your Knees"
The Disrespectful Football and Basketball Players compared to real men and athletes like Boxers
______________________
-Check out –
MOVIE STARS, SINGERS, CELEBRITIES, AND BOXERS
PAGE to see iconic celebrities  boxing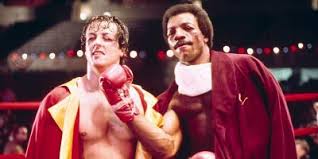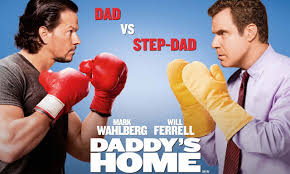 ___________________       
SUPERMAN-BOXING CONNECTION  PAGE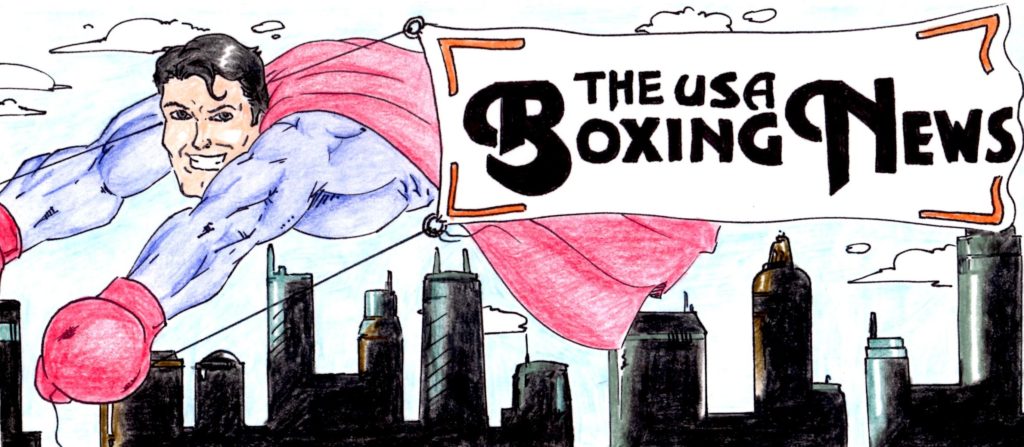 __________________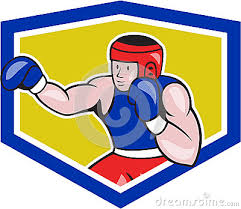 CHECK OUT –  Ruben Gonzalez's   Amateur Boxing Reports    PAGE 
_____________    
Visit the New 
Joe Palooka
The Heavyweight King of the Comics Page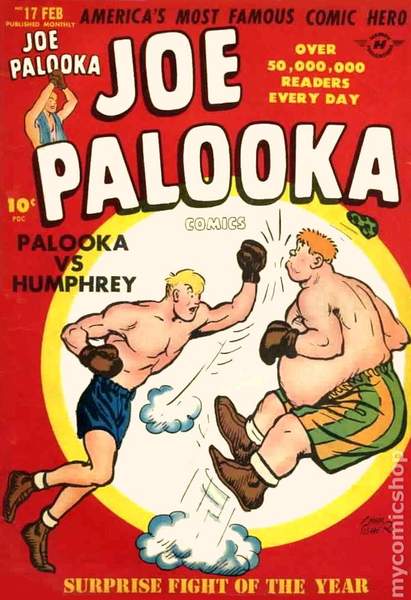 ________________________
Check out Frank Bartolini's ode to summer boxing in INSIDE RINGSIDE Page
_________________________________
To read most Recent Boxing Stories and Press Releases go to the

RECENT BOXING STORIES AND PRESS RELEASES PAGE
Former Middleweight Champion Jake "The Raging Bull" LaMotta dies at 95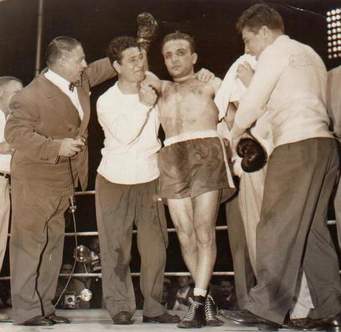 ________________________________
Fernstrom Pro Box Promotion thrills fans in Stockholm, Sweden with its "Rising Stars III" fight card plus
WBO crusierweight king Oleksandr Usyk sinks Marco "Kapt'n Huck to retain title for third time
Turn to Overseas Boxing Matches by Per-Ake Persson Page
___________________________

Pay-Per-View Bonanza!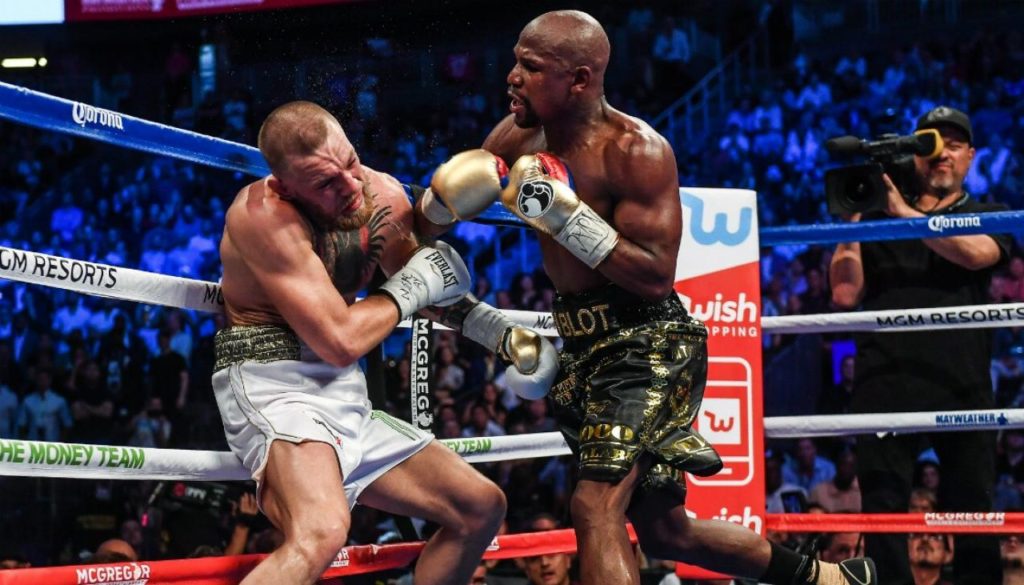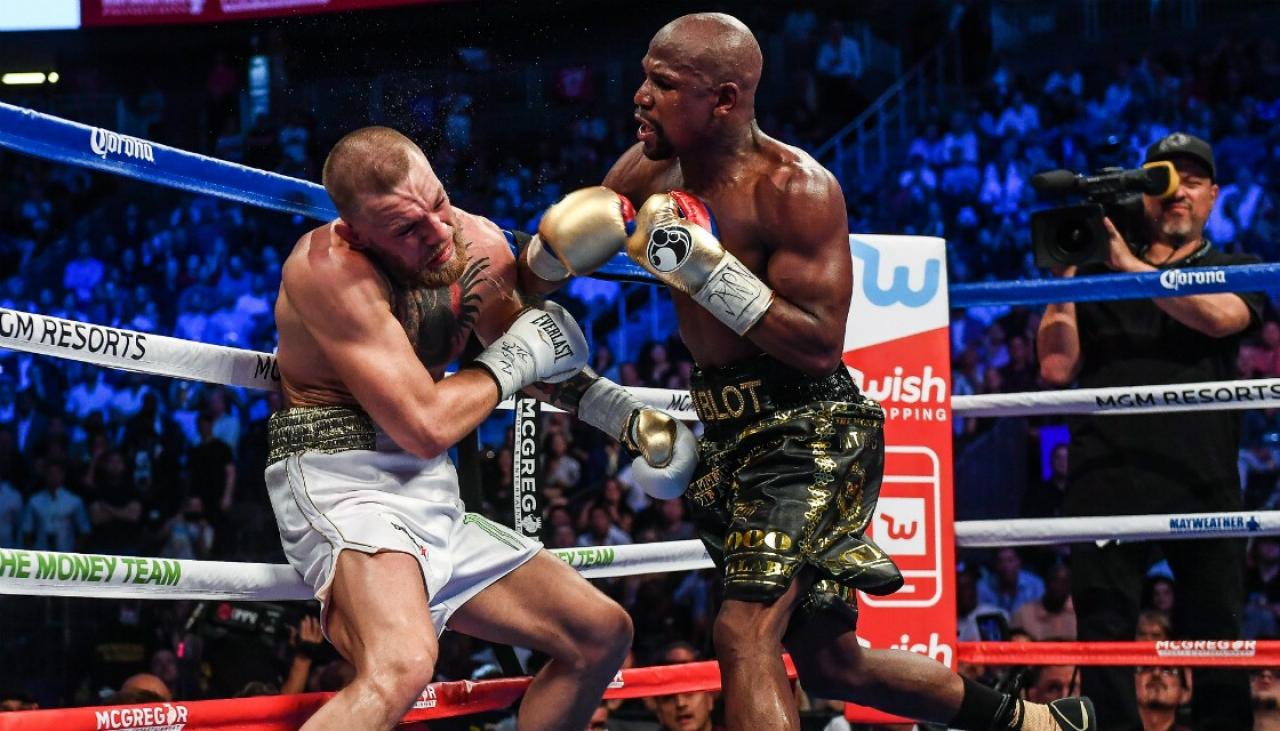 __________________
Two-Time World Champion Demetrius Andrade 
camp quotes and photos
See updated stories on
New Press Releases and Boxing News Page
________________________
Check up recent story of the legendary bareknuckle
 champion John C. Heenan  by
KIRK LANG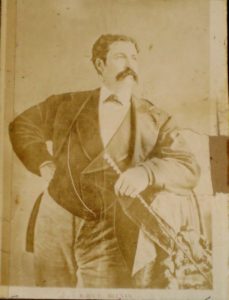 and  Jack Broughton: "The Father of English Boxing" by 
MARK WEISENMILLER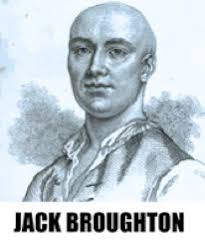 See them in THE USA BOXING NEWS BARE KNUCKLE CORNER  Page
______________________
To get information and stories on upcoming European and Overseas Fights click the logo below

______________________
John Rinaldi – BOXING TWINS VIEWPOINT – Alex Rinaldi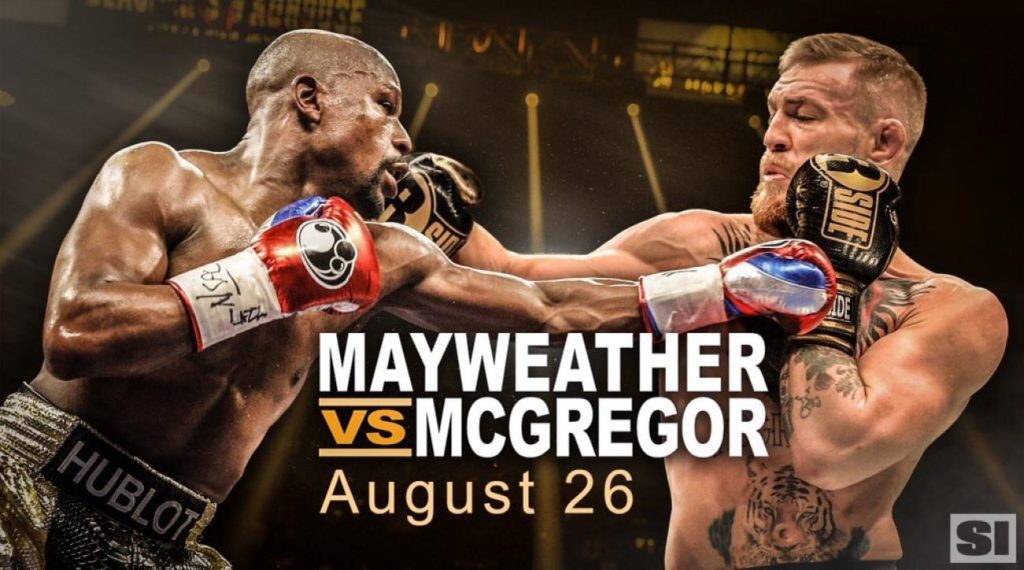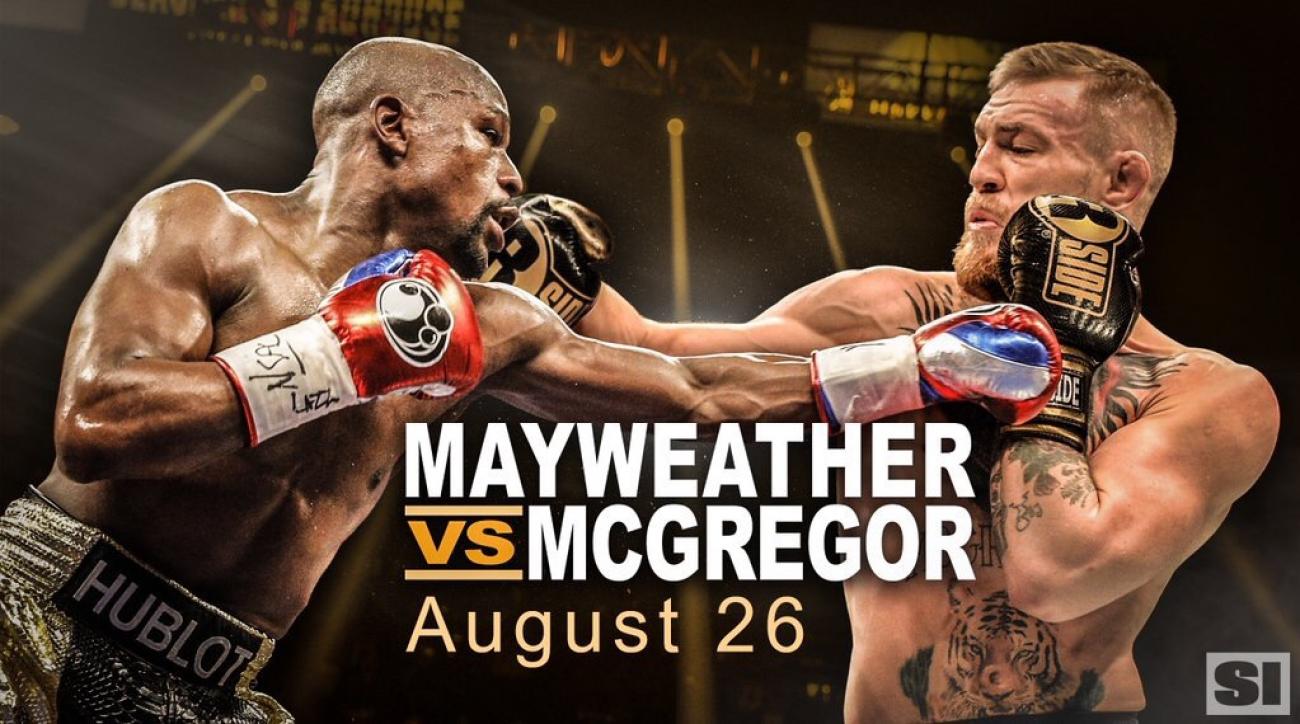 Floyd Mayweather batters Conor McGregor into submission in 10
As the circus tent was being dismantled at the T-Mobil Arena, there were some people actually trying to convince themselves that the hype of the "fight" between Floyd Mayweather and Conor McGregor was justified. The answer was that is certainly was not.  If there was ever a big match up that was surely predicable – this one was it.
The prices of the so-called battle ranged from $500 for the cheap seats all the way to $10,000 for ringside.  In the seats in between, the  seats prices were $1,500, $2,500, $3,500, $5,000 and $7,500!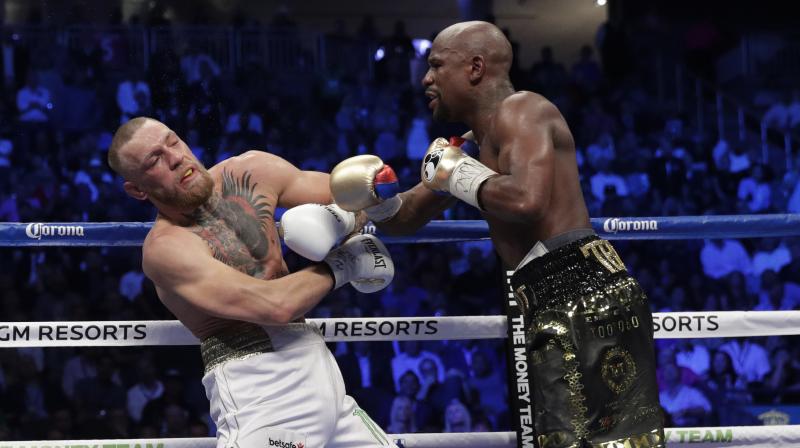 In the 20,000-seat arena, a reported crowd of 14,623 showed up.  Let us not be mislead that those in attendance were average boxing fans dropping a few weeks of their paychecks to see this extravaganza.  No, it appeared to us that many of them were comped out by the casinos, who were more than happy to see the crowd of high rollers and celebrities filter back into the casinos afterwards.  Since a large number of fans bet on the long shot McGregor, there turned out to be very few bettors at the Sports Book counters collecting any winnings.  The smart money bet turned out to be which round the bout would come to an end.  We bet a few bucks that Mayweather would stop the Irishman from Rounds 6 to 10, so we wound up with some decent winnings at 15-1 odds.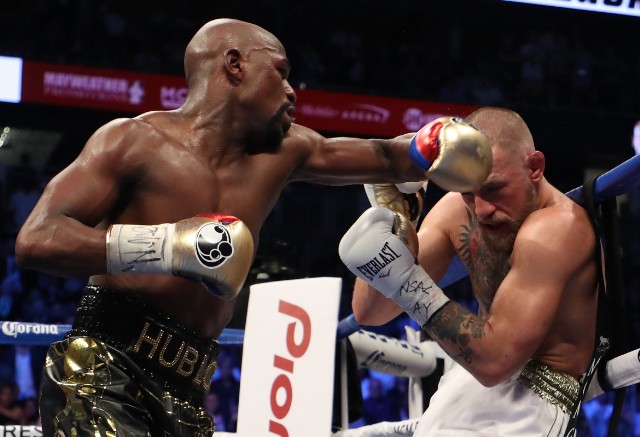 Floyd earlier remarked that he wanted to give the fans a show, and he did just that as he appeared to carry McGregor for the first five rounds, doing as little as he can to shake up his woeful opponent. Floyd even made it easier for McGregor to score by doing away with his famous lateral movement and shoulder rolls and, instead, deciding to move straight ahead against his UFC counterpart.
You can tell in the arena which fans were the actual ticket buyers, for they were the animated ones yelling "ole" to boost McGregor's confidence throughout.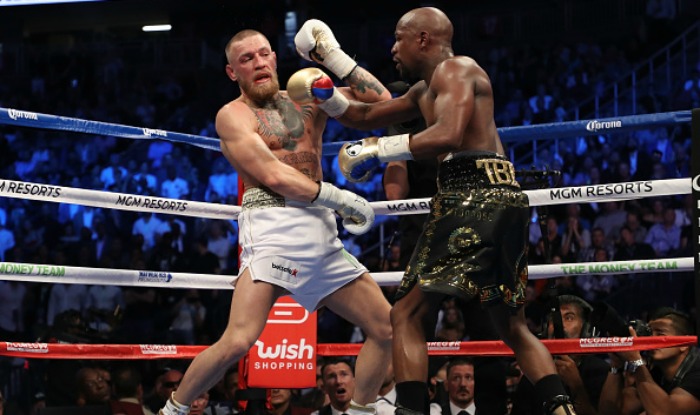 What many people forgot was that the maximum time a UFC bout goes is 25 minutes, and McGregor usually ended his bouts early with his street-fighting tactics.  Against someone as skilled as Mayweather, who can do over 25 minutes standing on his head, Conor's punching to the back of his head was the only time the Irishman seemed in his element.
Mayweather carried his opponent as if he was lugging around a clown suitcase for the first five rounds in order to give those at home, who plunked down an exorbitant $99.99 for the Pay-Per-View telecast, their money's worth.
Unlike in his previous 49 bouts, Floyd began this bout by lethargically coming out and allowing McGregor to unload with his scrawny arm punches that could not have dented an overripe peach. Floyd patiently took the shots, covered up or ducked little, and occasionally retaliated with a punch or two of his own.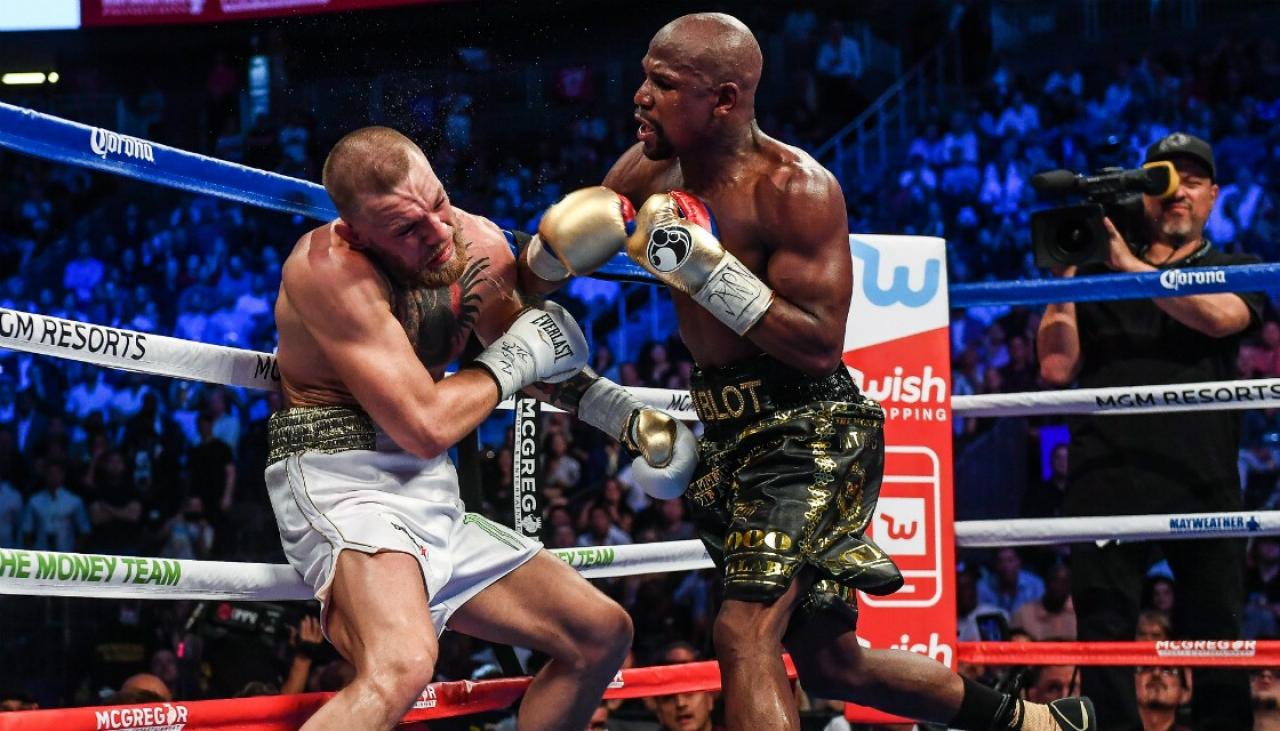 All the while, the hapless McGregor began scoring some points, though they landed with the impact of codling moth or a soft wind.
In fact, with the exception of one uppercut that Conor landed, there was never any time where McGregor's blows appeared to be any more bothersome than that of an annoying mosquito or a chilly draft. By Round 3, McGregor was already breathing heavy and the steam of his punches was as hot as an iceburg. In the fourth and fifth frames, the Irishman's punches had as much snap as a rusty spring.
After five rounds, McGregor went from being the "It" clown to a sad Emmett Kelly type one as he began to get battered with blistering punches, the power of which he never experienced in the octagon ring from the former barroom brawlers now fighting as MMA stars.
The ringmaster Mayweather should have grabbed the microphone at the end of Round 5 and announce to the audience that the drama is now going to start as drum rolls played far off in the distance, like an Indian battle call.  But since this was a circus masquerading as a fight, Floyd probably did not want to appear too obvious that he may have been pulling off the biggest con job of all time.
In the sixth, Floyd started opening up with his fists and letting his opponent know that this was indeed a boxing match against a true and tried professional and not one of those UFC farces fighting the likes of moonlighting firemen and part time cab drivers.
From then on, McGregor's energy dissipated as Mayweather's punch rate accelerated. Soon it was apparent that McGregor's once rising star was falling down to earth quicker than an old satellite.
In the ninth round, Conor's punches were a complete joke. It reminded us at times during a circus performance when a clown goes to the audience to throw a bucket of water at the crowd, only to reveal that it is simply a pail containing confetti.  That was the same with the Irishman's punches. They landed with the impact of a pail full of confetti. When he threw them they lacked any pop or power. It was as if he was waving a ostrich feather  at Floyd.
Like the seasoned veteran he is, Mayweather knowing the time was ripe to bring the curtain down, quickly buckled the Irishman's knees on more than a few occasions with jarring blows to his bearded face. McGregor must have thought he was struck by hydrogen bombs compared to the shots that are usually dished out to him in MMA.
Surprisingly, McGregor did bravely stand up to Floyd's firepower, but the Irishman was sadly entering the beginning of his end and and waving goodbye forever the end of his beginning where he must have blindly thought he had a chance of winning the bout.
The tenth saw McGregor retreat awkwardly and weakly to the ropes, where he offered as little resistance as the French in World War II. Seeing this,  Mayweather gladly waded in and punched and pounded McGregor's face in until referee Robert Byrd came in to end the show.
"I thought it was close and I thought it was a bit of an early stoppage. I was just a little fatigued," said the deluded McGregor who did not realize that the tent had just come crashing down on him. Hopefully, he will understand someday that he was never ever in Mayweather's league as a fighter or a drawing card.
At the time of the bout's end, Mayweather was ahead by scores of 87-83, 89-82 and 89-81. Even by coasting, Floyd was having little trouble winning.
Afterwards, Mayweather, who was guaranteed $100 million to McGregor's $30 million (although after the PPV  revenue comes in, Floyd will earn over $200 million and Conor would pocket over $100 million), remarked with mock sincerity, "He [McGregor] was a lot better than I thought. But I was the better man. I guaranteed everybody that this would not go the distance. Boxing's reputation was on the line."
The only truth to his comment was that boxing's reputation in this fiasco WAS certainly on the line.  The UFC and the other mixed martial arts organizations and fans have been tricked into thinking of the fallacy that their sport was superior to boxing. So it was important that Mayweather had to make the point that the UFC and their sort are not in the same league as the great sport of boxing. The UFC is strictly the bush and minor leagues compared the big leagues of professional boxing.
This is especially true when one considers the fact that a 40-year-old Mayweather, a fighter well past his prime, was able to easily dismantle the UFC's best fighter in the history of their sport who happens to be presently in the prime of his career.
Though Conor McGregor was a clown and huckster, thankfully he never proved to be a magician. As a result, he could not pull any gloved rabbits out of his hat to pull off the victory.
As for Mayweather, he will add nearly a quarter billion to his already Fort Knox bank account after competing in the easiest fight of his career.
As an aside, McGregor was contemplating returning to the UFC, but maybe he should instead consider joining the cast of "Circus 1903" where he can entertain the audience as the merry-andrew and jester much the same as he did in this predictable spectacle.
For those who thought they were witnessing a real-life "Rocky" wound up being ripped off by "The Sting" instead.
SUPER-FIGHT OR SUPER-CIRCUS
After the last performance of the Ringling Brothers and Barnum & Bailey Circus was registered into the history books this past spring, it appeared that the final curtain had finally fallen down upon the legendary Circus. In fact, circuses, as a whole, seemed as dead as the television ratings for the sport of golf since the decline of Tiger Woods.
We both thought the same until we found ourselves walking down the Boulevard in Las Vegas today. To our surprise, we found that in "Sin City" the big top is actually still alive and flourishing. For instance, at the Paris Resort Hotel, "Circus 1903" is presently wowing the audience with thrilling acts of Yesteryear, mixed in with puppet elephants and other like attractions.
If that did not not leave you with the feeling of sawdust underneath your feet, in comes an even bigger circus to add to the fun – the Mayweather vs. McGregor "fight" that features Floyd Mayweather taking on the duties as Promoter, Ringmaster and Star. Just as in "Circus 1903" where puppets take the place of real elephants, Conor McGregor is the puppet here masquerading as a real boxer that has a genuine chance of winning the fight. In fact, the elephant puppets look more authentic as real elephants than McGregor does as a real fighter, much less one that has any chance of capturing a victory in the bout.
For within moments of the sound of the opening bell, McGregor, like in "Circus 1903",  will appear more like a puppet lion – one with a loud roar, but no bite. As for Floyd, he will take over the duties of a lion tamer, but instead of facing the king of the jungle in front of him, he will be handling a declawed and defanged "beast" in the squared circle, or in this case, the center ring.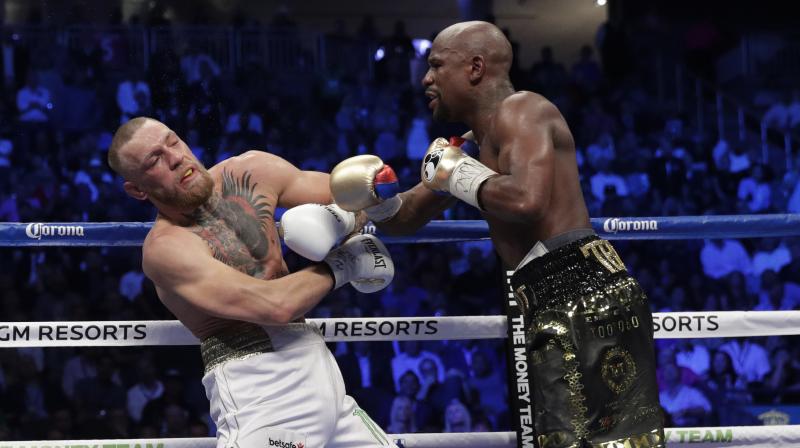 McGregor wearing his fancy tailored suits and talking a lot of trash is nothing but a trumped up sideshow opponent, with the brashness of an Irish Innkeeper and the boxing acumen of a medieval marionette.
He is a paper tiger if there ever was one.
McGregor has simply no chance of winning the bout unless Floyd Mayweather turns a hundred years old when he enters the ring – covered in rust like a an old warship. This is unlikely and quite improbable.
UFC pundits claim that McGregor fists are like the Hammer of Thor, filled with powers beyond most mortals. Maybe against UFC and MMA featherweight opponents, whose sole form of defense consists of blocking blows with their chins and noses, then slamming their knees into their adversary's midsection, McGregor looks to have dynamite in his hands.  Against Mayweather these same fists with appear more like feather nets better made for catching butterflies than hurting a professional fighter and ring legend like Floyd Mayweather.
In reality, the only semblance McGregor has to Thor with his Hammer is that both are comic book characters.
McGregor may be a fine MMA fighter and a credit to his heritage and sport – but he is no boxer or a prizefighter. He would need the powers of the sorcerer Merlin along with every Gypsy curse ever known to man to survive the bout, much less compete on a competitive level.
Not surprisingly, he will be exposed like the Wizard of Oz was when the curtain unveiled him to be nothing more than a Kansas vaudevillian.
Frankly, McGregor does not deserve to be in the same ring as Floyd Mayweather. He has accomplished virtually nothing in his career to warrant this challenge or the payday attached to it. To his credit, he has sold this fight like a true promoter and generated unbelievable interest in what will turn out to be a tragic mismatch. In the end, however, history will show that McGregor was nothing more than a carnival huckster and barker reeling in the crowd to watch chickens dance in a ring, while underneath stood a candle heating up the canvas where they stood.
While chomping down on their bag of peanuts, the audience will soon notice that the circus has turned into a bullfight between a crafty matador and an inept bull with all the gore that goes with it.
Unless Mayweather shows the compassion of a Saint Augustine, the Christian Saint of Mercy, McGregor will not be around standing to hear the bell ring for round three. They will take him out on a stretcher weaved from the same cloth as his fancy suits.
The legendary promoter P.T. Barnum is credited with coining the term, "There is a sucker born every minute!" Come tonight, the two of us will be watching the birth of a lot of suckers as Mayweather pockets over $200-$300 million by fighting a rank amateur. McGregor, on the other hand, is playing the part of Bailey to Floyd's Barnum, as he is set to earn approximately $100 million for the spectacle, which is about a hundred times more than his last paycheck in the overrated UFC.
Tonight, the real P.T. Barnum will chuckling in his grave as Floyd pulls off the biggest Superfight of all time!
"Let the buyer beware!"
______________________

ESPN and Top Rank Announce Mega Comprehensive Multi-year Agreement for New Fight Series
Check it out on the
New Press Releases and Boxing Stories  Page!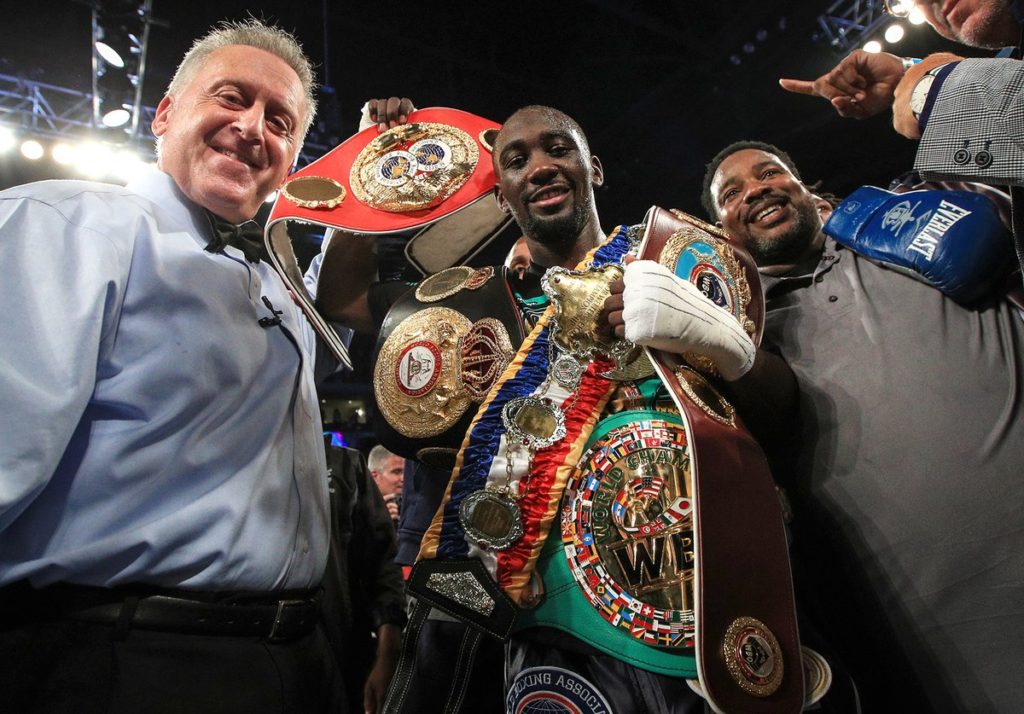 _________________________
MAYWEATHER vs. McGREGOR
One more day to the Big Fight!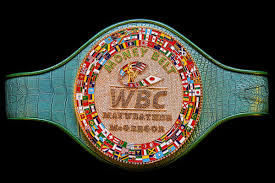 See the Huge Jewel and Diamond WBC Championship belt the winner will receive on New Press Releases and Boxing Stories  Page!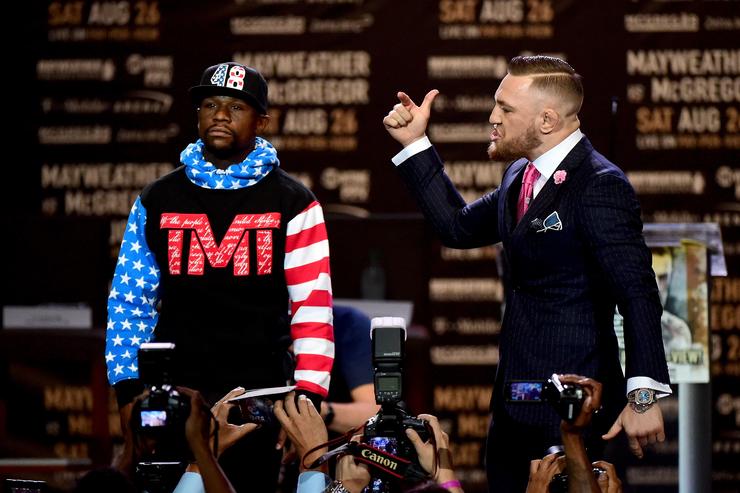 See all the updates and videos leading up to the big fight on the  NEW Press Releases and Boxing News Stories  PAGE
________________________

See updates on New Press Releases Page
________________________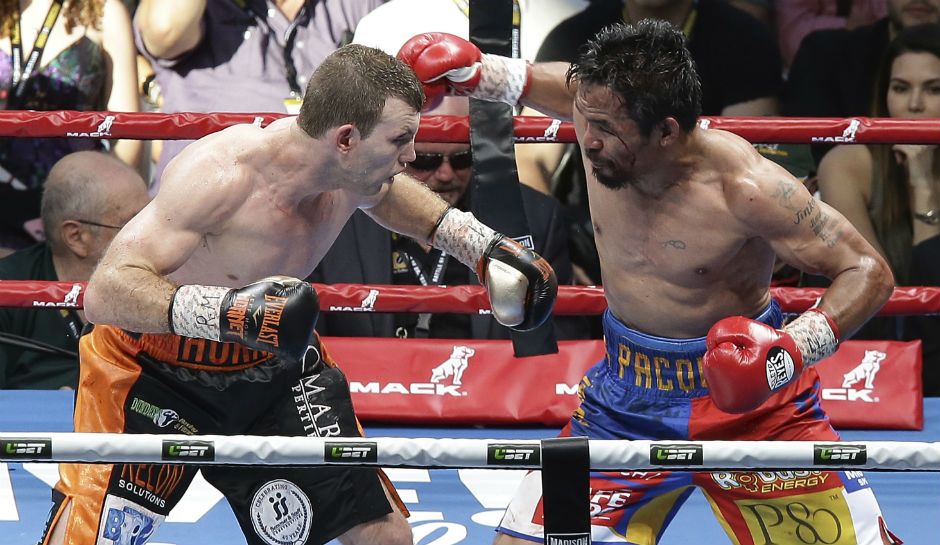 Hear him rant about the State of Boxing and the Pacquiao Robbery
________________________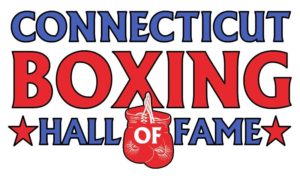 Connecticut Boxing Hall of Fame
Class of 2017 Announced
Check out new Connecticut Boxing Hall of Fame Page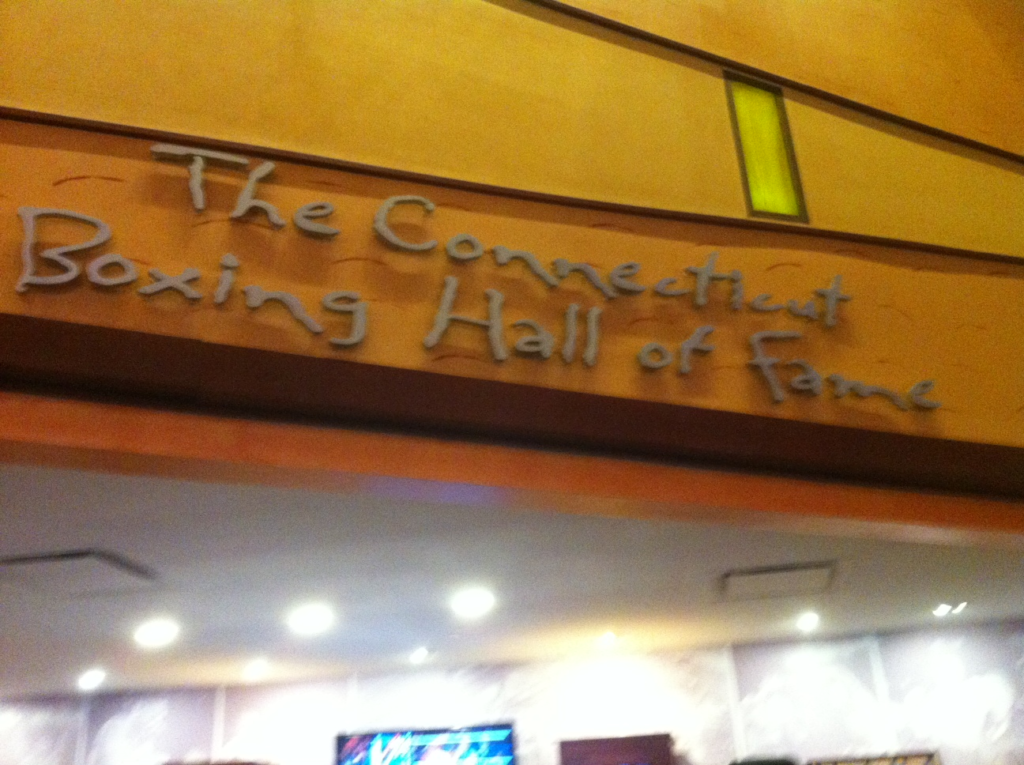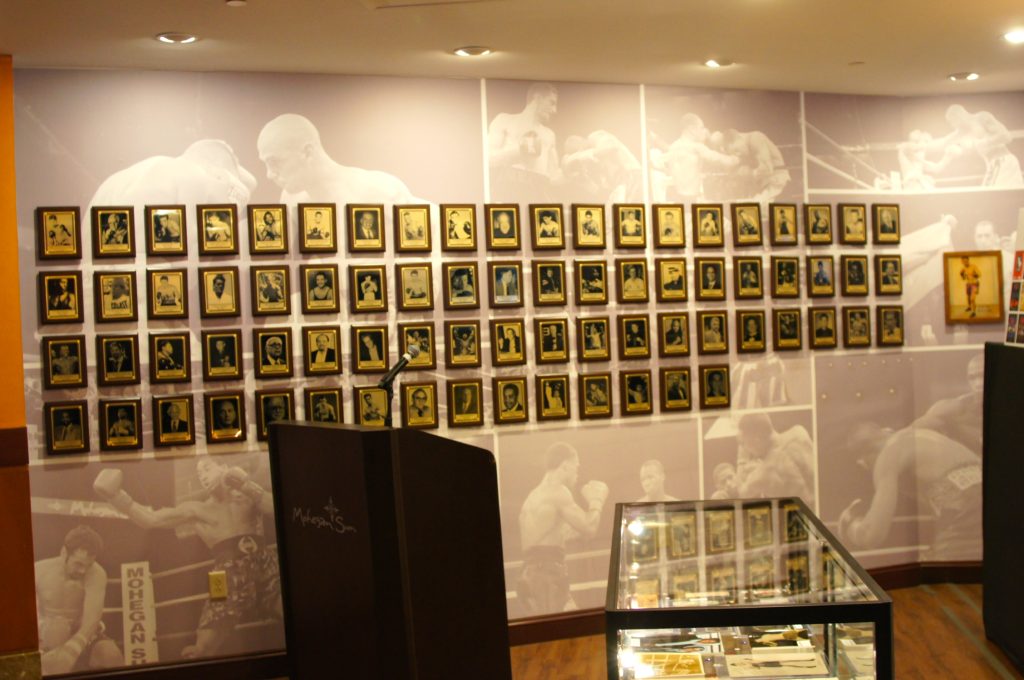 ___________________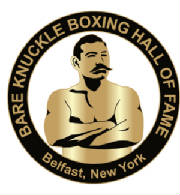 Check out the entire 2017 Induction Ceremony of the Bare Knuckle Boxing Hall of Fame 
Go to The Bare Knuckle Boxing Hall of Fame Page
_________________
View all the thrilling action at the 2017 Superman Celebration!
Check out the Superman–Boxing Connection Page!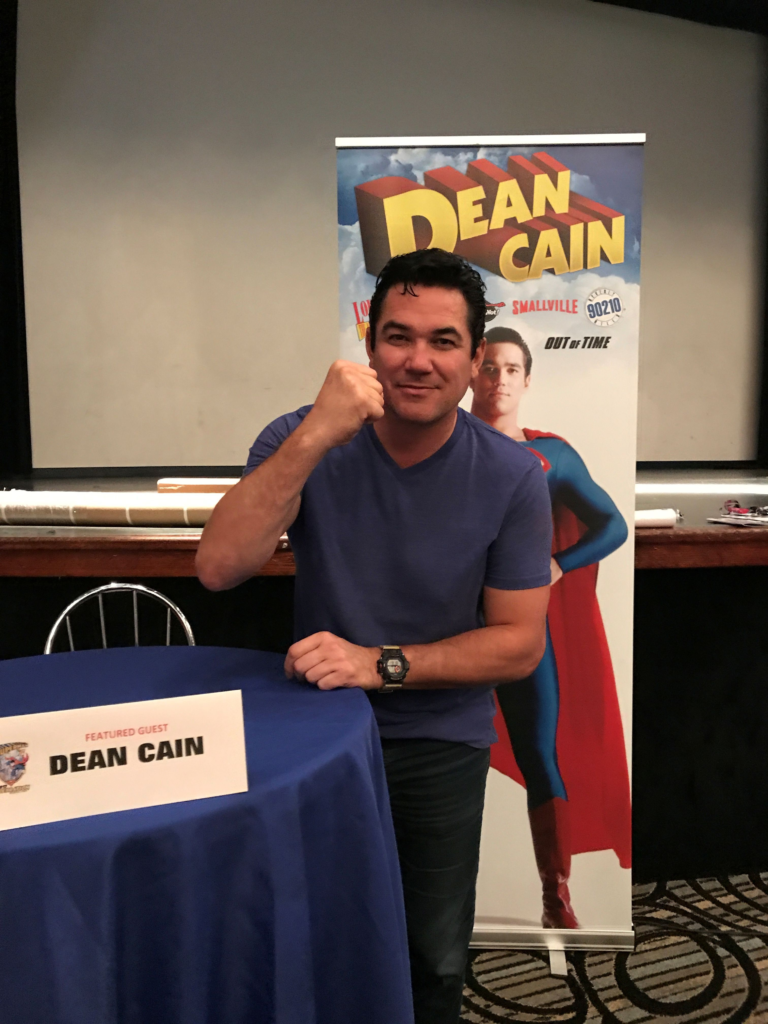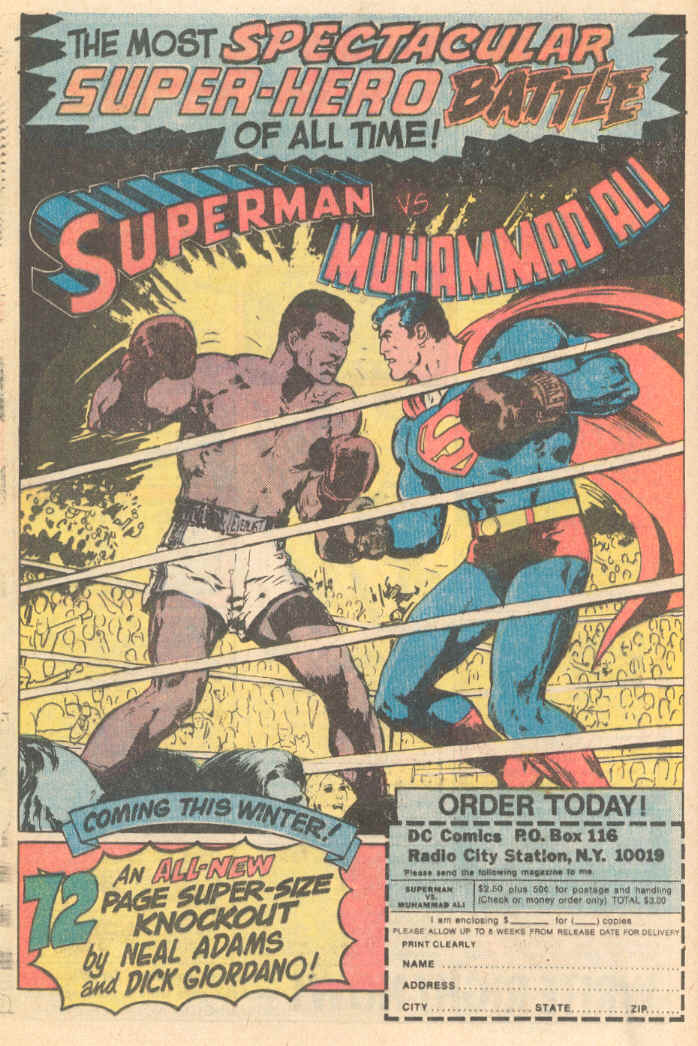 ____________
Evander Holyfield Inducted Into Boxing Hall of Fame
__________________
Former 1980's heavyweight contender "Gentleman" Gerry Cooney hosts the Gerry Cooney Fight Night  which helped raise funds for Youth Consultation Services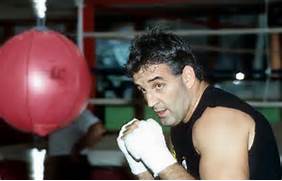 Look for it on Ruben Gonzalez's Amateur Boxing Reports  PAGE 
_________________
Check out Bernie Campbell's Fight Notes Page  as he talks about the the action-packed Strawweight division
_________________
July 2017 issue of The USA Boxing News  is on the newsstands NOW!
Look for it at a newsstand near you!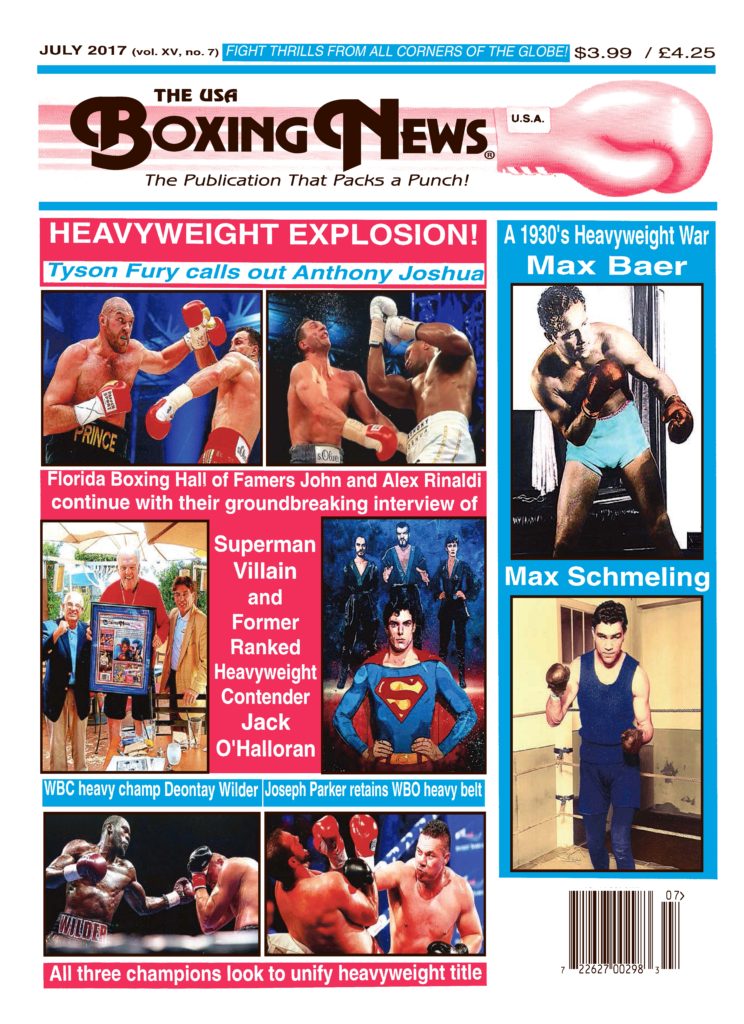 ______________________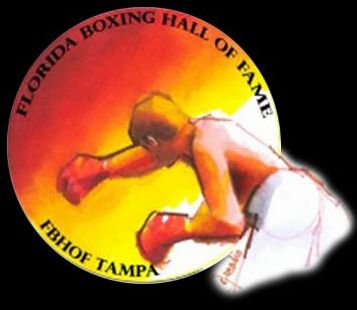 ____________________
Check out Kirk Lang's story in The USA Boxing News Bare Knuckle Corner and read about the legendary Tom Sayers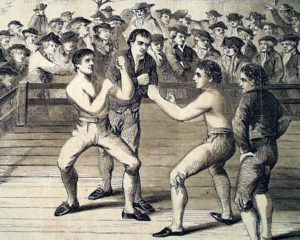 ______________________
Talented WBO super feather king Vasyl Lomachnko takes boxing world by storm with 9th-round beating of Jason Sosa – Check out Joseph Catena's Ring Rage Column –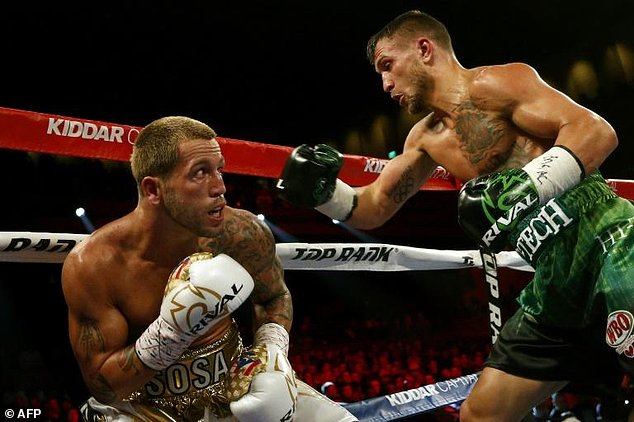 ______________________
Check out Bernard Campbell's Book review of famed writer Jerry Izenberg's recent book on Bernie Campbell's Fight Notes Page
____________________
Check out UPDATED Rocky Marciano homepage HIS LIFE AND TIMES IN PHOTOS AND VIDEOS  to see exciting films, interviews, training camp footage, and unbelievable fight and behind-the-scene photos of the only undefeated heavyweight champion!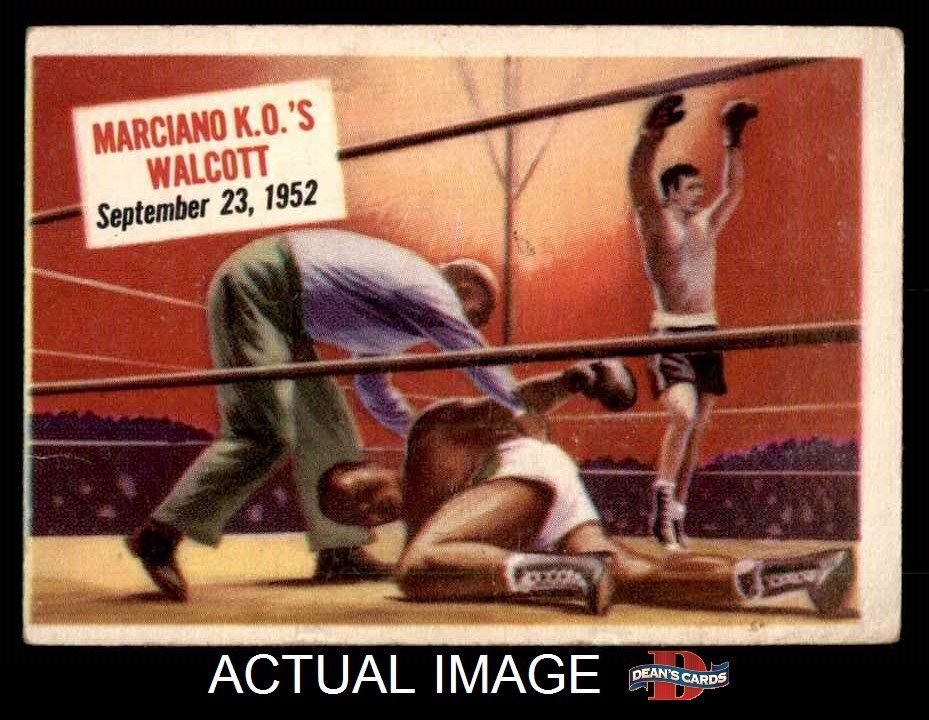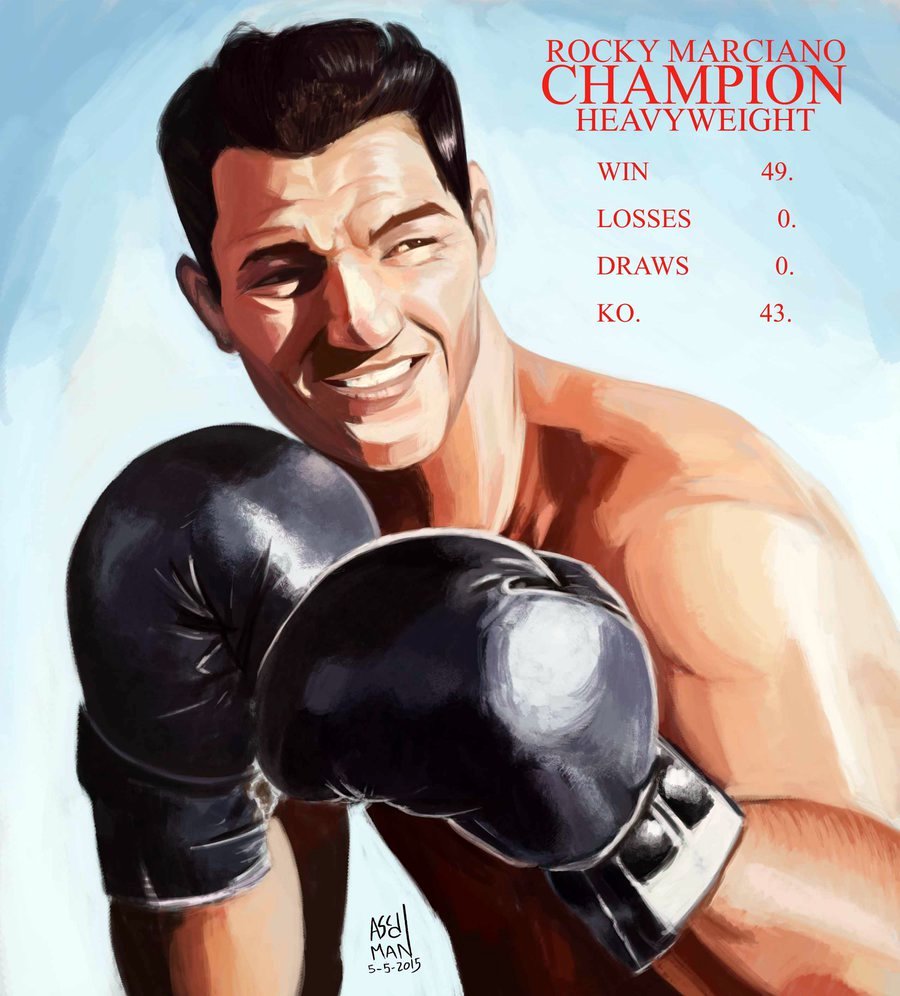 Click on

Bare Knuckle Boxing Hall of Fame

icon above to see the Boxing Twins guided tour through the World Bare Knuckle Hall of Fame
_____________________________
Look at Vintage Fight Programs, Fighter Photos, Fight Films, and Comics featuring famous fighters and icons like Max Baer, Mike Tyson, Marvelous Marvin Hagler, Roberto Duran, Jack Dempsey, Joe Frazier, Muhammad Ali, Rocky Marciano, Henry Armstrong, Joe Louis, Sugar Ray Robinson, Rocky Graziano, Barney Ross, and hundreds of others!
FLORIDA BOXING HALL OF FAME Induction Weekend of 2017 
CLICK THE LOGO To Visit Florida Boxing Hall of Fame website and see Complete Induction Ceremonies via live streaming on Sunday June 25 at 11 am (ET) click on Logo!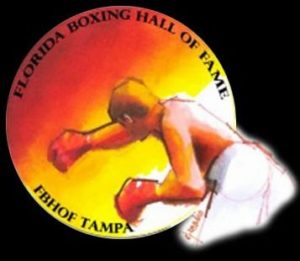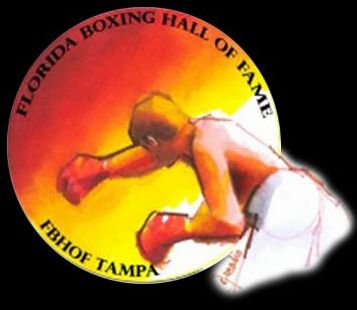 Former Heavyweight and Light Heavyweight Champion Michael Moorer and former Junior Middleweight Champion Winky Wright and the The USA Boxing News' own Boxing Twins John and Alex Rinaldi top the list of 2017 Inductees!
Former World Boxing Champions Michael Moorer, Trevor Berbick, Winky Wright and John David Jackson lead the list along with fighters Melissa Del Vall, David Jaco, David Lewter, Alex Stewart, and Oscar Montilla, and trainer Ken Adams, boxing participant Dick Lee, trainer/manager Steve Shepherd, media Charles Jay, refereee Jorge Alonso, official Bill Anello, judge Al Wilensky_and "The Boxing Twins" John and Alex Rinaldi will be Inducted into the Florida Boxing Hall of Fame. The Induction Weekend begins on June 23 and continues till Sunday June 25, 2017 at the Westshore Grand Hotel in Tampa, Florida.
Check out  the

MENU

 to see all the exciting Boxing information inside including Stories, Boxing Movies, Boxing Bouts, Comics, Videos, Wire Reports, Photos of Boxers Fighting and in Training for the last 120 years, Superman and Boxing connection, The Many Lives of Jack O'Halloran Feature, Overseas Boxing Events Coverage, Boxing Advertisements Featuring Famous Fighters,
Press Releases, Historical Boxing Photos and Clips, Columns and the Best Coverage of Boxing in the World

along with  NCAA College Wrestling!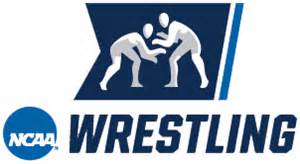 _________________________
Check out European fights at the Overseas Boxing Matches with Per-Ake Persson Page
____________________________
Check out UNC Alex's 'Round Around the Boxing Ring Page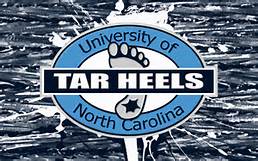 ________________________________
HANDS OF STONE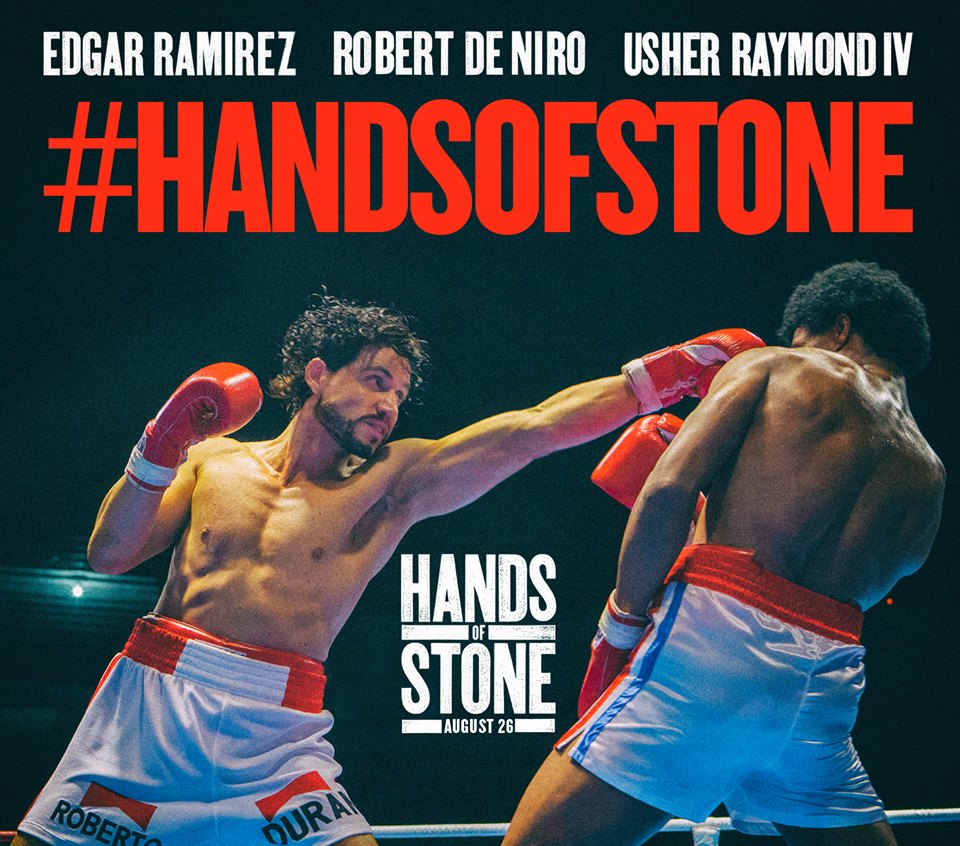 THE USA BOXING NEWS IS INDUCTED INTO THE BARE KNUCKLE BOXING HALL OF FAME IN BELFAST, NEW YORK
_________________________________________________
CHECK OUT  THE BRAND NEW MUHAMMAD ALI PAGE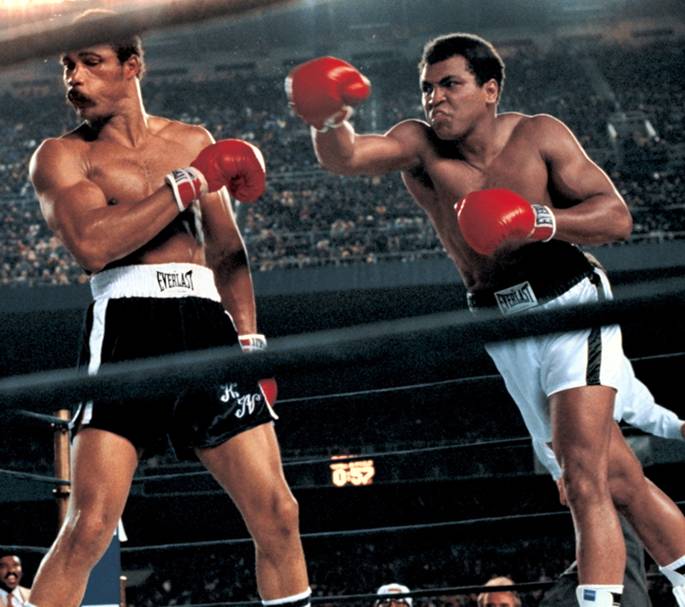 CELEBRATING THE LIFE, LEGEND AND TALES OF THE GREATEST
_________________________
Also check out Press Releases of Upcoming fights and the most comprehensive links to videos and boxing films of the 
Greatest Fights of All-Time!!
To read about his colorful Boxing career and life check out the GERARD RINALDI who was born on this day 55 years ago on the Florida Boxing Hall of Fame Page.

For over thirty (30) years THE USA BOXING NEWS has been widely known as The Publications That Packs a Punch!
Beginning first as pamphlet, identical twins John Rinaldi and Alex Rinaldi,  later nicknamed "The Boxing Twins" by the legendary Roberto Duran in 1983, established The USA Boxing News publication in 1982. In 1989, The USA Boxing News eventually became a full-scale sports publication circulated on newsstands in 48 states, 4 continents, and 10 countries, along with being distributed in all of the U.S. Armed Forces bases throughout the world.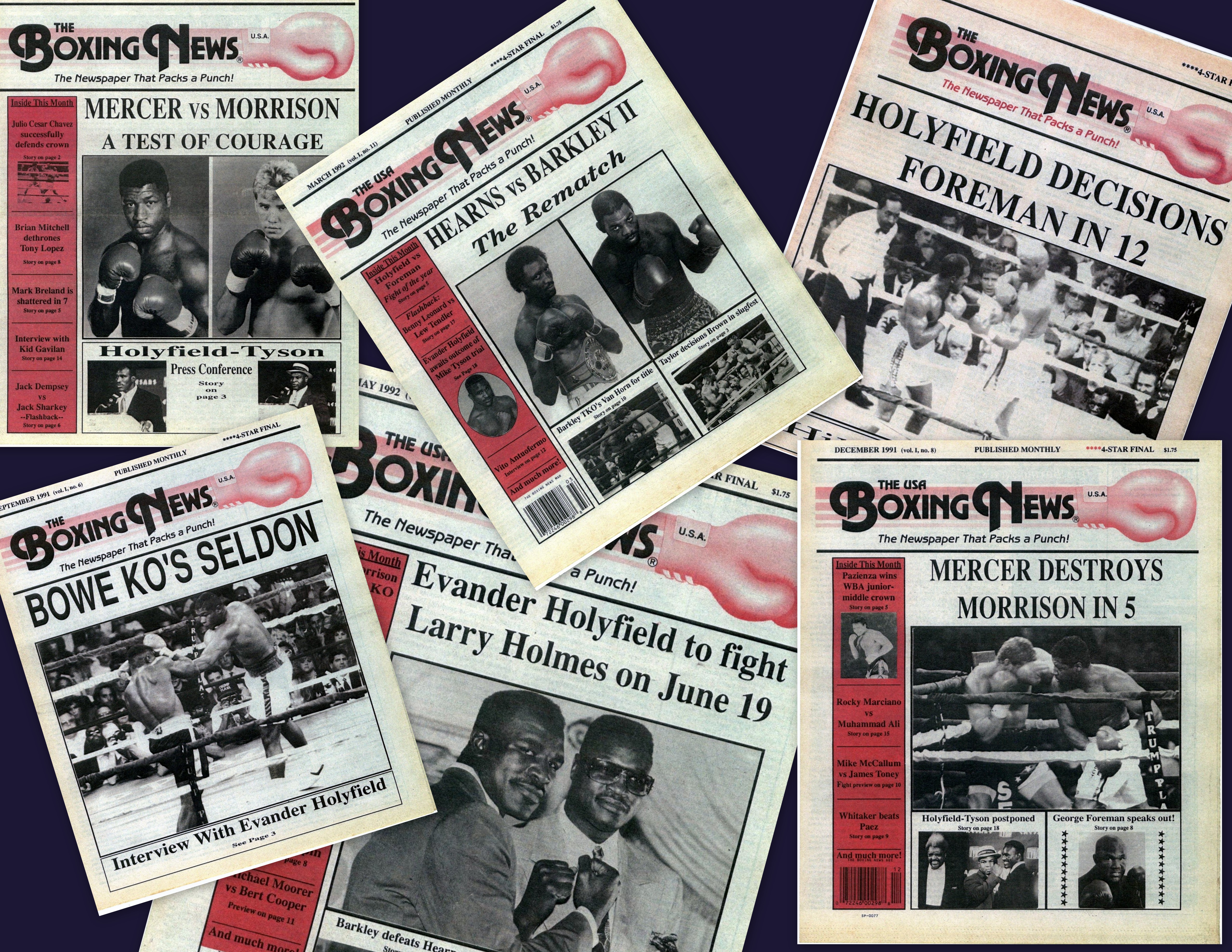 The USA Boxing News, has an award winning staff of over thirty (30) writers, and  is currently celebrating over 25 years as a newsstand publication. It is the only Boxing publication that is 100% boxing fan friendly and includes sections that no publication has ever dared to publish.
xMike Tyson (click photo to see Champions and Boxers with The USA Boxing News)
Besides providing fight coverage from all over the globe, The USA Boxing News also has an Editorial that "Pulls No Punches" called The Boxing Twins Viewpoint and in each issue has a Time Tunnel feature that takes its readers back in time and places them in a ringside seat at a historical and famous fight. The USA Boxing News also has Boxing Newsreel section that provides up to the minute fights news, fight gossip, and fight happenings from all over the world. Another interesting and original  feature is the Hitting The Road with Jack travel log,  as Hall of Fame writer Jack Obermayer provides special, unique stories of his travels throughout the United States, including fight coverage, along with tales of diners and dives that make small and large fight cards from off the beaten path Wyoming towns to big American Cities magically come to life to the delight and benefit of the reader.
Another one-of-a kind section is The USA Boxing News Puzzles and Comics Page. This includes Word Search, Crossword, and Ringside Quote Falls Puzzles, along with boxing comics that offer a new and exciting page for the true and informed boxing fan.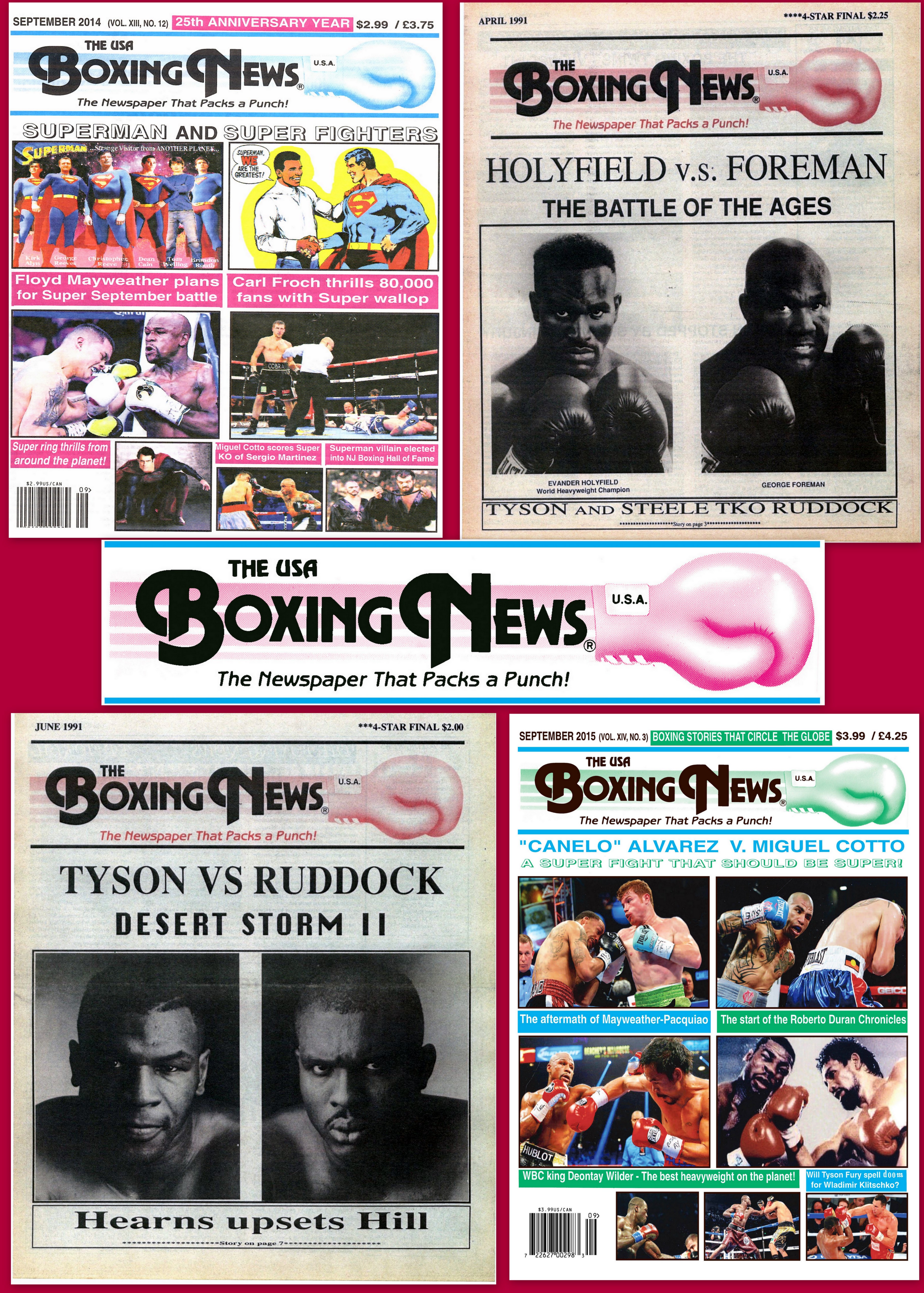 Boxing Historian, Author, and Hall of Famer,  Bert Sugar once said of The USA Boxing News, "They demonstrate an enthusiasm for the sport that has not been seen in a boxing publication in a long time. The USA Boxing News has become what the Police Gazette was over 100 years ago – namely the most informative, original, and entertaining boxing publication of its generation."
If you are a real boxing fan – The USA Boxing News is the publication you cannot live without.
This goes for boxing fans and to fighters and champions as well.  Recently,  former two-time boxing champion Bobby Czyz commented that, "All things considered, The USA Boxing News stands alone as the greatest boxing publication on the newsstands today."
More champions, trainers, cut men, judges, cornermen, and promoters read The USA Boxing News than any other boxing publication, thereby making it one of the top sports periodicals in the world!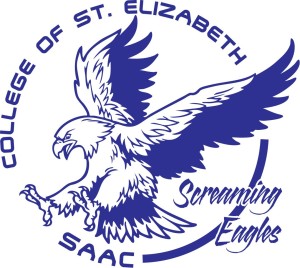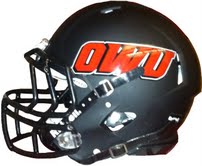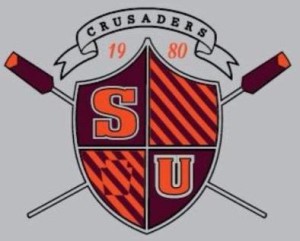 © Boxing Twins LLC – All Rights Reserved
® The USA Boxing News is a registered trademark of John Rinaldi and Alex Rinaldi – All Rights
Reserved