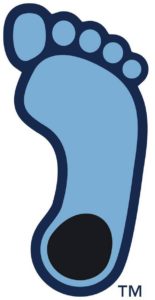 UNC Tar Heel Alex 'round The Boxing Ring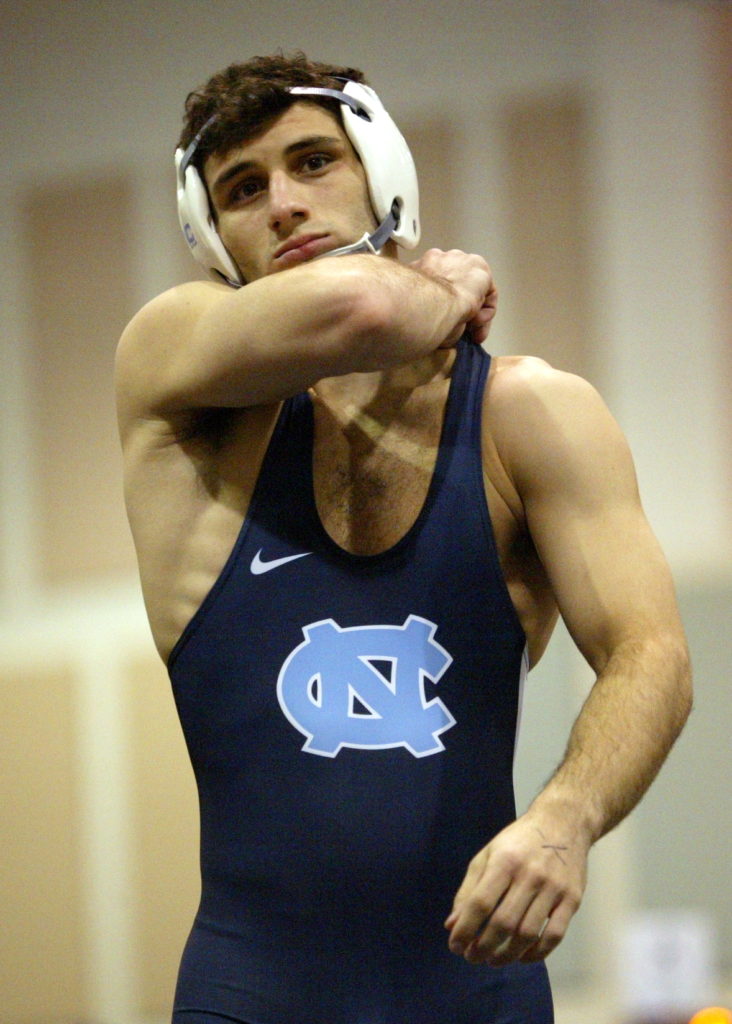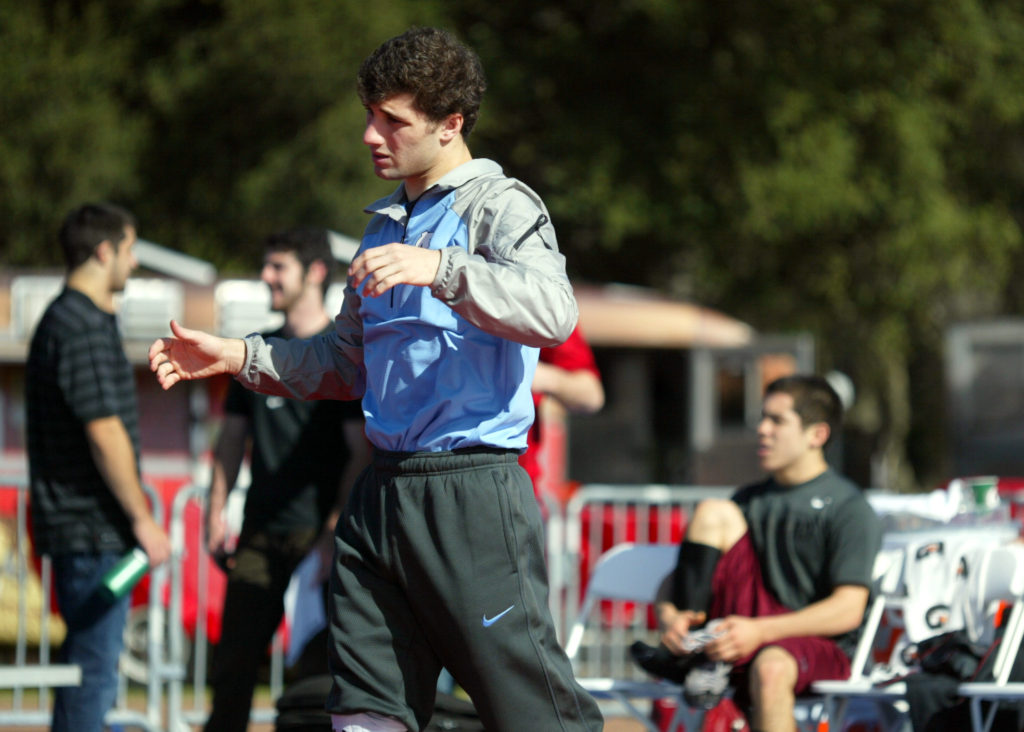 Jersey Joe Walcott
A memorable heavyweight king
Story by Joseph Rinaldi and Alexander Rinaldi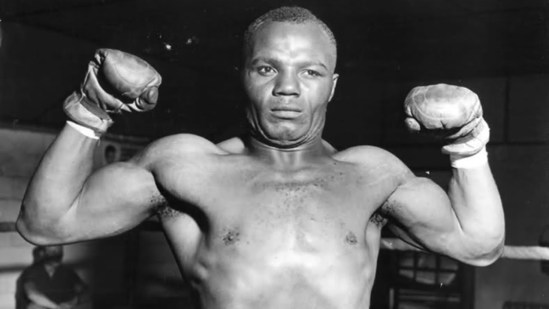 Since the days of the Pharaohs and the Romans, the construction of a statue in one's honor guaranteed that person a perpetual and permanent form of immortality. In fact, in nearly every society perched around the globe there are famous people, such as soldiers, icons, world leaders, celebrities, sportsmen, religious figures, and saviors, to name just a few, who have lived in the past and have left a indelible and great impact on the public and people during their lifetime.
Therefore, it is always a great boost and honor for the wonderful sport of boxing when a noted pugilist has a statue erected in recognition for his glorious career and his impact on society and the world.  In 2020, Camden County has set aside $185,000 for an eight-foot bronze statue of former Heavyweight Champion Jersey Joe Walcott, along with two smaller sculptures, including a bronze replica of his championship belt, that will be placed on a pedestal.
There will also be a plaque with Walcott's biography etched out on it.  The statue was the brainchild of the Camden County Historical Society.  Boxing artist Carl LeVotch has been given the task of sculpting the statue, which will be erected at Wiggins Waterfront Park on the Camden waterfront in Camden, New Jersey.  "This statue is going to speak of the will to achieve," said LeVotch.  "Jersey Joe Walcott achieved greatness."
It is hoped that the proposed statue will become a tourist stop for people and an incentive to visit the Camden waterfront area.
Walcott's oldest grandson Vincent Cream, 59, of Pennsauken, NJ, remarked, "He [Walcott] wasn't just a fighter – he was a great man."
Born Arnold Raymond Cream on January 31, 1914 in Pennsauken, New Jersey, Walcott remained a Garden State native throughout his life.  At the age of 15, his father died and Arnold had to quit school and he soon gained employment in a soup factory to help support his mother and 11 younger siblings.  To earn extra money, Arnold began boxing and soon took the moniker of Jersey Joe Walcott, in honor of his boxing idol, Joe "The Barbados Demon" Walcott (1873-1935), who was the first black man to win the World's Welterweight Title, which he held from 1901 to 1906.
At the age of 16, Walcott made his professional on September 9, 1930 at the Ice Arena in Vineland, NJ, and KO'd Eddie "Cowboy" Wallace in one round.  In his first 42 fights, Walcott went 31-9-2 before being matched with leading heavyweight contender Joe Baksi on August 2, 1945 at the Convention Hall in Camden, NJ. In front of a packed house of 3,500 fans, Walcott, 188, outpointed the bigger and more experienced Baksi, 212 ½, to capture a 10-round decision by referee Paul Cavalier's round scores of 6-3-1.  Walcott built up an early lead and was able to spend the final three rounds in a strategic retreat, which accounted for Baksi garnering a few stanzas. Unfortunately, the moving away, retreating style Walcott utilized to maintain a lead would eventually come back to haunt Jersey Joe in the future.
In addition to climbing the difficult ladder up the rankings, Walcott began earning money in 1936 as a sparring partner for Joe Louis, and kept up the gig into the mid 1940s.
After the Baksi victory, Walcott won nine straight bouts before he was outpointed over ten rounds by future light heavyweight champion and fistic great Joey Maxim on August 28, 1946 at the Public Service Ballpark, in Camden, NJ.  Joe then dropped a disputed 10-round split decision to contender Elmer Ray in his next fight. Walcott eventually avenged both losses by winning a 10-round majority decision over Maxim on January 6, 1947, and capturing a 10-round majority decision over Ray on March 4, 1947.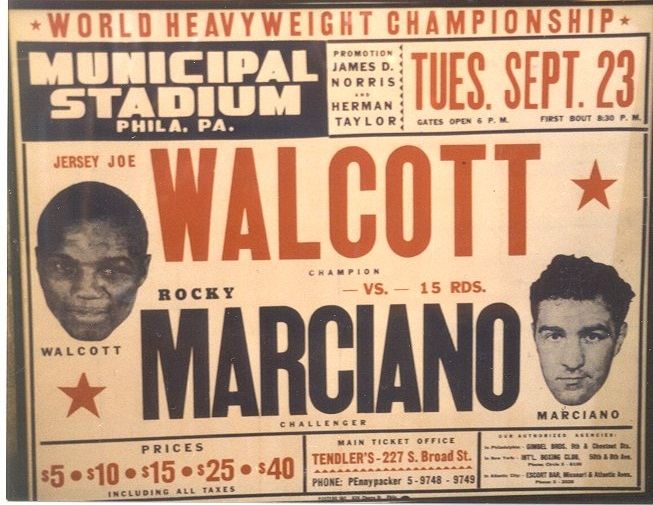 On June 23, 1947 in a fight card promoted by the legendary entertainer Frank Sinatra, Walcott defeated Maxim in their rubber match on June 23, 1947 at Gilmore Field in Los Angeles, CA.  On the same card, heavyweight champion Joe Louis boxed a 4-round exhibition.  A crowd of 9,747 turned out, producing a gross gate of $52,574.  Besides Sinatra, included in the audience were movie stars Cary Grant, Tyrone Power, Lou Costello, George Raft, Mickey Rooney and Lana Turner.  Walcott earned $35,000 in winning by scores of 55-53, 55.5-52.5 and 53-55.  Maxim earned $10,201.75.
The win over Maxim earned Walcott the biggest fight in his career as he next signed to face the feared Joe "The Brown Bomber" Louis in the heavyweight king's 24th title defense on December 5, 1947 at New York's Madison Square Garden.
Joe Louis entered the bout a 10-1 betting favorite before a sold-out arena of 18,194 fans, that produced a live gate of $216,477.  To the surprise of everyone in attendance, Walcott survived an early barrage by the champion in the opening round and then suddenly dropped Louis with a right hand! To his credit, Louis rose quickly and lasted the session.  Walcott proved to be aggressive in the early going as he traded with the power punching champ and repeatedly scored with walloping counter punches, such as in Round 4, when he floored Louis for the second time with a sharp right hand. This time the heavyweight king was visibly hurt and took referee Ruby Goldstein's count of "four" before rising.
For the remainder of the fight Louis desperately tried to knock Walcott out, but was constantly outboxed and outpunched.  Over the final three rounds, figuring he had built an insurmountable lead, Walcott tried to play it safe by dancing away from the champ's mighty swings.  It, sadly,  proved to be the challenger's undoing.
Although Walcott coasted the final few frames, most thought he would soon be announced the new champion.  When the round scores were announced, the fight was ruled a split-decision: Frank Forbes had Louis winning 8-6-1, referee Ruby Goldstein had Walcott the victor at 7-6-2, but the deciding judge Mary Monroe had Louis winning by scores of 9-6, thereby awarding the fight to Louis.  As the crowd on hand erupted into boos, Walcott left the arena in tears.  Apparently Louis' aggression and late round flurry won him the fight, although in a poll of 82 writers, 57 had Walcott winning, 23 had Louis winning, while 2 scored the bout a draw. One such writer who had Jersey Joe winning was former heavyweight champion Jack Sharkey, who covered the bout for the International News Service.
Because of the controversy following the disputed scoring, there was a swelling uproar for a rematch.  Louis, who never feared anyone, was open for the return meeting, which was scheduled for June 25, 1948 at Yankee Stadium.  A crowd of 42,667 turned out and produced a live gate of $841,739.
The rematch proved to be similar to their first bout as Walcott took the early lead and again sent Louis to the canvas with a fast right hand, this time in the third round.  Going into the 11th round, Walcott was ahead on two scorecards by tallies of 5-4-1 and 6-3-1 by two ringside judges, while referee Frank Fullam had Louis ahead at 5-2-3.  Walcott came out for Round 11 moving from left and right and scoring effectively with his spearing left jab.  Suddenly, Louis jolted the challenger with a right hand that sent him backing into the ropes.  Sensing the kill, Louis opened up with both fists that hammered Jersey Joe's head and body.  Although Walcott fought himself off the ropes, he left himself open for the champion's fatal barrage that soon had Jersey Joe crumbling to the canvas.  Although he tried desperately tried to beat Fullam's count, Walcott staggered upwards too late and he was counted out.
The come from behind knockout was the 25th and final title defense of the immortal Joe Louis' career as he earned $250,000 and immediately retired.  Walcott earned his largest purse up to the time as he pocketed $125,000.  Although he lost, Jersey Joe still yearned to be a Heavyweight Champion of the World.
Following Louis' retirement, the two leading heavyweight contenders were Jersey Joe and Ezzard Charles.  The two were matched for the vacant NBA and linear heavyweight title on June 22, 1949 at Chicago's Comiskey Park before a crowd of 25,932, which produced a live gate of $246,546.  Unfortunately for Walcott, the crafty Charles outpointed him over 15 rounds and won by scores of 78-72 (twice) and 77-73.
With the disappointing loss, Walcott jumped on the comeback trail through 1949 to 1950 and TKO'd contender Ollie Tandberg in 5 rounds, KO'd future light heavyweight champion Harold Johnson in 3 rounds, stopped Omelio Agramonte in 7 rounds, KO'd Johnny Shkor in 1 round, outboxed contender Hein ten Hoff in 10 rounds, and was outpointed by the young and impressive contender Rex Layne over 10 rounds before earning a rematch with the current heavyweight king Ezzard Charles.
The Charles-Walcott rematch took place on March 7, 1951 at the Olympia Stadium in Detroit, MI.  The now undisputed heavyweight king Charles entered the bout a 5-1 favorite and the small crowd of 13,853, producing a gate of only $75,502, thought the fight would be one-sided.  In Round 9, Charles dropped Walcott for a 9-count and won by scores of 80-70, 84-66 and 83-67, although the fans on hand booed the decision.
On account of the disputed decision, Ezzard Charles decided to give Walcott another crack at the title four months later on July 18, 1951 at Forbes Field in Pittsburgh, PA. Charles was making the 9th defense of his laurels, while Walcott climbed into the ring a 9-1 underdog.  It was the first World Heavyweight Championship contest to be held in Pittsburgh.  A crowed of 28,272 was on hand, producing a gate of $245,000, to see one of the most memorable upsets in boxing history as Walcott KO'd Charles at 0:55 in Round 7 to become the oldest man at age 37 to capture the heavyweight title (George Foreman would break that record in 1994 at age 45 years-old when he KO'd Michael Moorer in the 10th round to win the heavyweight championship). Walcott landed a whipping left hook that nearly spun Charles' head around.  The champion crashed upon the canvas face-first, where he was counted out by referee Buck McTiernan.  At the time of the stoppage, Walcott was ahead in rounds  by scores of 5-1 by the referee and 4-1-1 by judge Charley Daggert, while judge Red Robinson had the fight even at 3-3.
The third Walcott-Charles fight was voted Fight of the Year for 1951. 
Ezzard Charles pocketed $101,160, while Walcott earned $50,580 and the heavyweight championship.
With the win, Walcott's victory was known like a beacon across the globe.  His incredible accomplishment after years of struggle and disappointment made Jersey Joe the biggest comeback story since James L. Braddock shocked the boxing world in 1935 with his unlikely win over Max Baer to capture the heavyweight crown.
Since Charles was willing to give Walcott numerous chances to win the title, Jersey Joe granted Charles a chance to win back his lost crown on June 5, 1952 at Philadelphia's Municipal Stadium before a crowd of 21,599, producing a gate of $210,313, with an additional $175,00 from television rights.  Although Walcott, 196 ½, entered the ring an 11-5 underdog, he went on to defeat Charles by a 15-round unanimous decision by round scores of 8-7, 9-6 and 7-6-2. 
"This proves I'm really the champion," said Walcott after his first title defense.  "This proves it wasn't any lucky punch in Pittsburgh. I had Charles all the way. This win meant more to me."
Walcott was anxious to defend his title again and signed on to face the feared, undefeated number-one contender and ring terror Rocky Marciano three months later on September 23, 1952 at the same Municipal Stadium.  Marciano had knocked out nearly everyone he had faced in the ring, plus exhibited a tireless and relentless stamina and a knockout blow in either fist.  Walcott figured that he was more experienced and could outbox Marciano similar to the way he did against Joe Louis in 1947. Jersey Joe was even cocky when talking about his upcoming opponent Marciano.  "Write this down," he growled to reporters. "He [Marciano] can't fight.  If I don't lick him, take my name out of the record books."
For a fighter who never bragged, Walcott's comments were quite odd and out of character for him.  Rocky Marciano had bludgeoned every top heavyweight out there going into the Walcott fight, including devastating knockout wins over Joe Louis and Rex Layne, two boxers who had beaten Jersey Joe in the past.
On September 23, 1952, 40,379 fans turned out at Philadelphia's Municipal Stadium, producing gate receipts of $504,545 for Walcott's defense against Rocky Marciano.  The fight was also shown on closed circuit TV in 50 theaters in 31 cities throughout the United States.  The closed circuit television receipts totaled $125,000.  Joe's second title defense earned him $188,070, while the challenger Marciano took home $94,035.  The previous year, Joe DiMaggio was the highest earning baseball player with a $100,000 salary from the New York Yankee.  Walcott nearly doubled that figure in just one fight!
To everyone's astonishment, Walcott came out slugging against his dangerous opponent and lashed out with a left hook that landed squarely on Marciano's jaw that sent "The Brockton Blockbuster" to the canvas! The challenger got up quickly and appeared unhurt, even though this was nearly the same punch that had Ezzard Charles down for the ten-count.  The two then exchanged heavy leather fists for the remainder of the opening round.
After the aggressive first round, Walcott began to box and punch, instead of just firing away with bombs.  Unbeknownst to the champion Walcott, Marciano possessed the superhuman, relentless style of forcing his opponents to fight at a whirlwind pace that they were normally not accustomed to.  Luckily for Jersey Joe, he was also in great shape, so much so that he was able to put on one of the most exciting displays of fighting ever seen in the roped square. 
By the middle rounds it appeared that Rocky was about to turn the tide due to his tremendous body blows, but then the challenger began to rub at his eyes and swing wildly.  What had happened was that Walcott's gloves or shoulder had a liniment on them that blinded Marciano.  The champion took advantage of his foe's unfortunate predicament and piled up the points with swift, jolting combinations.  Since Rocky was able to take the shots, he just kept coming forward.  The challenger still kept on advancing, although he was being outpunched and losing the fight.
By Round 12, the challenger's vision had manged to clear up and he was as dangerous as ever as he pounded away at the champion with both powerful fists slamming into Walcott's skull and ribs.
Nonetheless, going into Round 13, Walcott had built up a commanding lead and was ahead in round scores of 8-4, 7-5 and 7-4-1.  Because of this, even if he lost every succeeding round, all the Walcott had to do was just stay on his feet and he would still keep his heavyweight title by way of a draw.  Unfortunately for Jersey Joe, Marciano was not the type of fighter who wanted his opponents to hear the clang of the final bell. 
When the 13th round started, the challenger, fighting out of his effective crouch, advanced towards Walcott and hammered away with blistering blows that backed the champion up against the ropes.  Just when Walcott was about to throw his right hand, Rocky fired his right fist first that exploded on Jersey Joe's jaw with such force that it nearly caved his face in! As if shot by a cannon, the champion began to slowly collapse, whereby Rocky hit him with one more final blow – a thudding left hook before he went down for good.  With his left arm hanging on the ring ropes like a broken coat hanger, Walcott looked like a battered rag doll. He then crumbled twisted to the canvas where he was counted out by referee Charlie Daggert at 0:43 of Round 13.
It was such a great battle that it was voted the Fight of the Year for 1952 and the 13th Round was awarded Round of the Year.
(
Jersey Joe was now the ex-champion, however, he had a return bout clause that not only got him an immediate shot to reclaim his lost laurels, but he would also earn more than the new champion, something that Marciano was not too happy about.
On May 15, 1953, 16,034 fans turned out at Chicago Stadium to see if Walcott could win back his title.  The live gate was $253,462.37 and the home television and radio revenue amounted to an additional $300,000.  The promoters were the International Boxing Club, who were a pitiful outfit that made the fight available free to fans in their homes via TV and radio.  Because fans did not have to leave their homes to view the contest, the live gate was financially crippled, which accounted for the poor turnout of 16,034.  Why would fans hop in their cars or take the train to Chicago, when they could see the fight on TV, or listen to the fight on the radio, both for free?
Walcott received his career high purse of $250,000, while the champion's share was $166,038.60.
Before the fight, Marciano was the 16-5 betting favorite and an Associated Press poll saw 34 of 36 sportswriters picking Rocky to win.
After their epic first fight and devastating conclusion, it was apparent to all watching that Walcott came out in the rematch boxing cautiously, and even appeared gun shy.  Marciano, on the other hand, was bobbing and weaving and aggressively throwing battering ram shots.  The first round was all Marciano as Walcott jabbed and danced away.  Suddenly, after the challenger threw a jab, Marciano quickly countered with a left hook and a right uppercut that lifted Jersey Joe off the canvas and deposited him on the seat of his pants where he was counted out at 2:25 of the opening round.
After referee Frank Sikora tolled the fatal ten-count, Walcott did get up, but it was too late.  Jersey Joe, like every other former champion before him, failed to regain his championship.
The Marciano-Walcott rematch was also the first championship fight to be filmed on the new 3D technique and would soon afterwards be shown in movie theaters in 3D, with viewers watching the bout with cardboard red and blue tinted 3D glasses on.  Unfortunately for the theater audiences, they were treated to more training footage than actual fight action, thanks to the dynamite charge in Rocky Marciano's right fist.
After the Marciano rematch, Walcott retired from boxing with a record of 51-18-2 (32 KO's) and then began a career as an actor, referee, and even briefly tried professional wrestling in 1963.  Walcott also was employed for the Camden County Corrections Department.  Jersey Joe appeared in the 1956 Humphrey Bogart film, "The Harder They Fall" and later refereed the 1965 Muhammad Ali-Sonny Liston rematch.
In 1968, Walcott lost an election for Camden County Sheriff, but was subsequently named the Director of Community Relations for Camden the same year.
Walcott ran again for the Sheriff position in 1971 and defeated William Strang in the general election.  With the win, Walcott became the first African-American elected to be Sheriff in Camden County.
Joe was not done with his post-boxing accomplishments as he later served as chairman of the New Jersey Athletic Commission from 1975 to 1984.
Walcott was eventually inducted into the New Jersey Boxing Hall of Fame, the World Boxing Hall of Fame and the International Boxing Hall of Fame.
Jersey Joe was a regular fixture at fight cards and was always friendly and accommodating with fans who would come up and ask for an autograph and pose for pictures with.
Sadly as all heroes eventually do, on February 25, 1994, the fatal ten-count was tolled for the great champion at the age of 80.
True to his legend, Walcott has never been forgotten, and like the Phoenix, he will continue to rise again and again when the statue bearing his name and likeness will be unveiled in 2020. Then like the pantheon of heroic immortals before him, Jersey Joe Walcott will live forever in the hearts and minds of the people around the world.
__________

An Everlasting American Icon
By Alexander R. Rinaldi
Known worldwide as The Caped Crusader, The Bat, The Dark Knight, or The World's Greatest Detective, whatever you want to call him, for almost eighty years the Batman has emerged and evolved as one of the premier super heroes and icons of the 20th and 21st centuries. From the waning years of the Great Depression, through four military wars, including a World War, continuing past 9/11 and its aftermath, the only constant has been Batman and the people's reliance upon him as a savior.
His metamorphosis over the various stages of his numerous incarnations has both mirrored western heroes and anti-heroes, as well as reflected the life and times he was confronted with, much like a chameleon able to change and reflect the changes around him.
Born from the violent deaths of his parents, and as a twisted epitaph to their memories, Bruce Wayne re-invented himself as an alter-ego avenger fighting crime and saving his local community of Gotham City.  Whatever the time period or the political unrest or social upheaval of the various eras, ever since Bob Kane and Bill Finger first created him in 1939 for Detective Comics, Batman has remained the only stable and steady force of goodness and heroism. More importantly, he has always been there if you needed him.
As our society continued changing over the years, so did Batman.  From his outfit, to his colors, to his gadgetry, up to his technology and vehicles, Batman has been analogues to the changes in the world around him. Still, Batman has continued to remain in America's lives like a living and breathing sentinel, sent to protect, stand up and keep watch over the lives of the citizens of Gotham and the world.
Batman is more than just another superhero, "Batman has become an icon to understand the changes in American society through its portrayal of the justice system and social values, also creating a historical context to his mythos." (Kendrick). A myth of something or someone will only hold value if there is a meaning behind it, though the meaning can be achievable through the structure. Myths are structured in conditions of binary oppositions and when the world is split into restricted groups, the meaning is then created.
John Storey explains that the function of structuralism, "is to make explicit the rules and conventions (the structure) that govern the production of meaning (acts of parole)." (119). Essentially, structuralism in terms to myths, means that they can only be true or hold real meaning if the myth is proven to have value through social, cultural and historical context. Levi-Strauss argues, "that all myths have a similar socio-cultural function within society. That is, the purpose of myth is to make the world explicable, to magically resolve its problems and contradictions." (Storey 120).
To truly look into the meaning of the myth of the Batman, we will focus our study on four of the men who donned the costume of the masked vigilante.           
Will Wright went on to use Levi-Strauss's structuralist methodology to examine Hollywood Western movies and he believes that a lot of the narrative power of the Western films are obtained from its structure of binary oppositions. Though, Wright differs from Levi Strauss in that his theory, "is not to reveal a mental structure but to show how the myths of a society, through their structure, communicate a conceptual order to the members of that society." (Storey 120). Still both men could not come to an agreement since, "while Levi-Strauss's primary concern is the structure of the human mind, Wright's focus is on the way the Western 'presents a symbolically simple but remarkably deep conceptualization of American social beliefs.'" (Storey 120).
In essence, the structuralism in the Batman movies are very similar to those in Westerns, as they both tie in various and often times conflicting representations of societal values as reflected by the way their lead actor is able to portray their particular role. Therefore, we will discuss both the social and cultural context of the portrayal and character of the Batman, with a focus on the actors, Adam West, Michael Keaton, Christian Bale and Ben Affleck, as well as drawing upon the parallels between Batman and certain iconic and famous Western film characters.
In the end, the synergy of the two types of characters, whether they are superheroes or cowboys, will demonstrate, in no uncertain terms, how they can impact a film based on how they choose to portray a character within the reference of the society they derive from.
In the mid to late 1950s, the Pop Art Movement exploded into the British and American cultures, "Pop reveled in cartoonish characters, cheap industrial tools, gimmicky special effects, a flattened-out and exaggerated use of colour, repetitious imagery, and factory-like production." (Brooker 181).
By the time the 1960s rolled around, American society and art was immersed in a brassy stylishness dashed with vibrant, bright colors. When television producer William Dozier was eventually approached about taking on the new Batman television series, he was all aboard with keeping the Pop Art Movement continuing in full force and effect. In a stroke of genius that mirrored the age, Dozier created a unique, multi-colored show filled with live action and special effects that included both comic and cartoon art such as the "POW" and other comic action devices.
To round out his vision, Dozier was able to find the perfect leading man in the actor Adam West, who fully embraced his new role for both the television series that ran from 1966-1968 and in the Batman character's first full length theatrical film in 1966.
Adam West's Batman became the new poster boy for the "campy" culture that involved high fashion and the use of brilliant colors.  Even his car – the Batmobile, was sleek and curved similar to the famous muscle cars of the era. As one reviewer of the show said, "the pop art fad . . . made Batman almost flop proof." (Brooker 194).  Writer David Gardner agreed, "Holy smokes, Batman – it's Adam West! Whether you're a fan of the '60s TV series or not, it's impossible to argue that West's campy take on the superhero didn't leave a mark on American culture." (Gardner 18).
The Batsuit West wore for the series and film even strayed from the traditional dark colors, as it was now light gray and purple with a bright thick yellow belt and adorned with a yellow ellipse bat emblem to embrace the times. Immediately and forever more, Adam West became viewed as the loveable and likeable hero, with no apparent psychological undertones, that both the public and police embraced, similar to Gary Cooper's character in High Noon (1952).
The film High Noon was produced by Stanley Kramer and directed by Fred Zinnemann, and it focused on a man named Will Kane, a marshal of a small New Mexico town who stands strong alone while the townspeople around him refuse to help. (Fontana). Like Gary Cooper, Adam West was a tall impressive, but also a likeable hero, whose very presence bled both respect and intimidation to the others.
After Adam West's rise as the Caped Crusader ended, the Batman film industry hit a dry spell for over two decades. Then in 1989, Batman premiered, directed by Tim Burton and starring Michael Keaton as the Batman and Jack Nicholson as the Joker. After the long period off, the creative team decided they had to go back to the dark and lonely roots of superhero. One way they decided to get back to the roots, was by establishing Bruce Wayne's back story of growing up as an orphan after watching his beloved parents get murdered by Jack Napier, who later turns into the Joker. This leads to Michael Keaton taking on the role of the vengeful hero who seeks revenge, and in fact, becomes the first Batman to deliberately kill and actually remained as the only till our latest in Ben Affleck's portrayal of the Bat.
In Keaton's Batman's case, his outfit was pure black with the exception of the yellow utility belt and the yellow background around the black bat symbol. In essence, it was a darker and more rigid costume than Adam West's Batman and it was also replete with built in armor and rubber costume material. The rigid suit was similar to the rigid times during the Reagan era America where no one took a backward step and the country, after the malaise of the Vietnam War era, came back onto the world stage with a vengeance – so did its Batman.
The 1980s was also the height of the era of the Cold War, that revolved around two nations – the United States and the Soviet Union, waiting to push the button to begin the descent into nuclear Armageddon. Though there was no visible war going on, the society was still aware of what was happening in places they could not see. It was similar to Keaton's style of attack as Batman, hitting the sewers at the darkest of night, and seeking out the creatures that murked below.
In a way, Keaton's Batman was similar to the avenging and solitary character the actor Clint Eastwood's portrayed in the film, The Outlaw Josey Wales (1976), as they both embraced the role of the vengeful hero after personally witnessing brutal murders in their immediate family. In Keaton's Batman's case it was against criminals in general and the Joker, played by actor jack Nicholson, in particular; while Eastwood's Josey Wales went after the red-legged Union soldiers and its leaders who massacred his family.
Like the Joker in Adam West's time, Nicolson's Joker was also mean, but his meanness never had the edge that was displayed later by Heath ledger. Though still a killer, referring to himself as "the world's first fully functioning homicidal artist," (IMDB). Nicholson's meanest remark in the film was "You ever dance with the devil in the pale moonlight?" His Joker was also funny, smart, and shrewd compared to Ledger, whose Joker was mentally and emotionally unbalanced.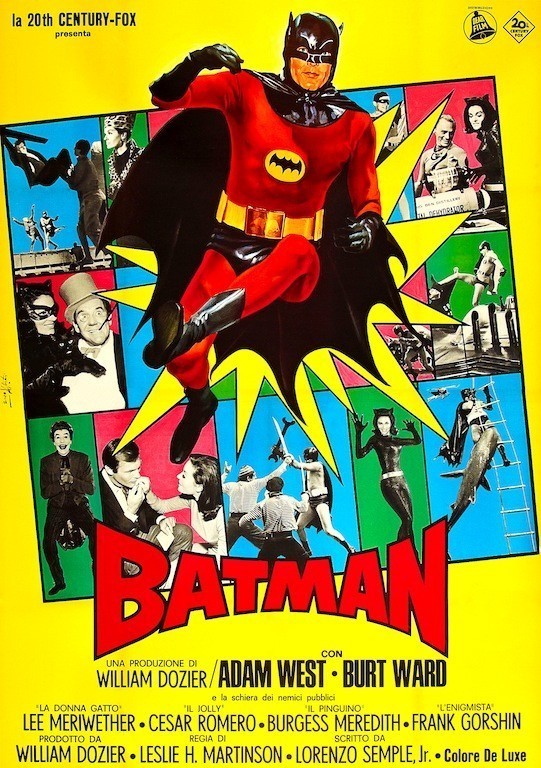 Also replete with the times, the mood was dark, but the colors and costumes, like the clothes and fashion of the 1980's were colorful and garish and the women were sleek and sexy, like the famous singers of the time like Linda Ronstadt, Pat Benatar, and Stevie Nicks.
Though one major theme of the 1980s came after the premiere of the Batman; that was the skyrocketing of the Batman brand as a whole after the film became so immensely popular. So huge was this film that nearly every one who viewed it entered the movie theaters wearing shirts featuring a bat symbol. After the sequel, Batman Returns in 1992, director Tim Burton decided to not continue with the superhero series and Michael Keaton hung up his cape, as they watched the next two Batman films become one flop after another.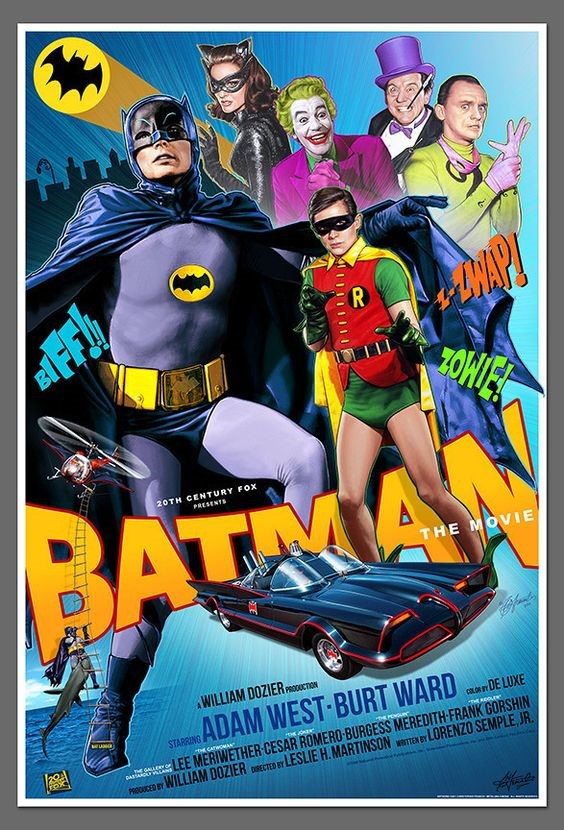 Christopher Nolan felt that it was his turn to revamp, not just the Batman movies, but superhero movies as a whole when he became the director for Batman Beginsthat premiered in 2005. Nolan would go on to make two more Batman movies, The Dark Knight (2008) and The Dark Knight Rises (2012), subsequently referred to as the Dark Knight Trilogy. Christian Bale became the new Prince of Gotham for all three films and The Dark Knight Trilogy is now the gold standard of superhero cinema.
The Trilogy took on a whole new meaning when thinking about displaying realism in a movie. In the films, Nolan and Bale brought a new significance to the role of Batman, exploring the social and cultural concerns of the post 9/11 world and the fight against terrorism, "Nolan's trilogy, particularly The Dark Knight, is on one level about how far it is moral to go when fighting a 'war on terror.'" (Tranter). Though the focus will be mainly on the second film, The Dark Knight, all three films expressed similar realism.
 "Batman Begins, displays an overt preoccupation with terrorism. From the use of fear as a weapon, to the plot to destroy Gotham's most iconic skyscraper, the film allegorizes 9/11 in a way that is jarring in its bluntness." (Feblowitz). Strong symbolism was even used on a promotional poster for The Dark Knight, "This imagery is hauntingly familiar. The flaming wing-shaped hole in the side of the building, the smoke-darkened sky, and flaming debris all conjure up painful memories. 'Welcome to a World Without Rules,' the caption reads dramatically." (Feblowitz). Christian Bale's Batman literally and figuratively took on the war against terrorism. The realism of the film truly peaked though, anytime the late Heath Ledger stepped onto the screen, for arguably the best portrayal of a villain or character in any film.  In his role as the Joker Ledger revolutionized the super hero villain.
Heath Ledger's Joker truly embodied what it meant to bring fear and terror to a city. The Joker's plan in the film to bring down the city of Gotham was simple, "Introduce a little anarchy. Upset the established order, and everything becomes chaos. I'm an agent of chaos." (IMDB). Joker further explains that once social structures are brought down, everything else will then crumble. In effect, Ledger's Joker represented the greatest forms of evil that takes place in our society and culture. As Alfred put it, "some men aren't looking for anything logical, like money. They can't be bought, bullied, reasoned, or negotiated with. Some men just want to watch the world burn." (IMDB). Heath Ledger's portrayal of the Joker became a reality of our darkest fears, a man with no morals and his only goal in mind blowing, mass destruction.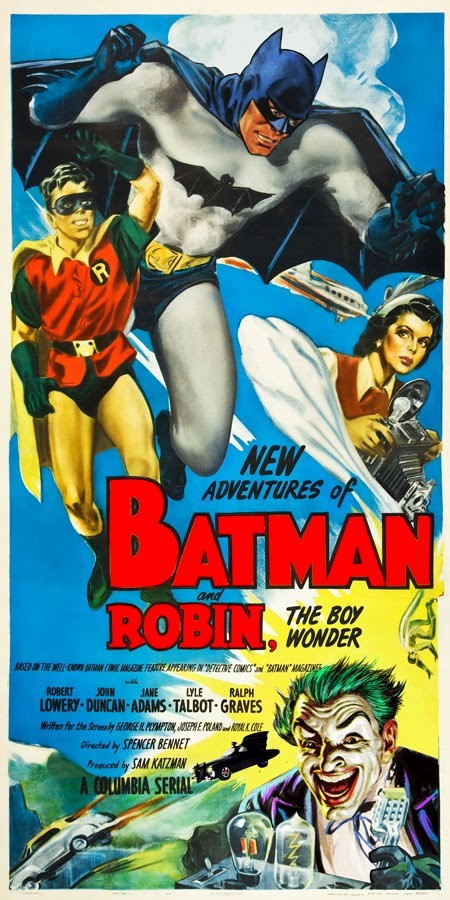 Bale's portrayal of Batman was also complex due to the realism shown in the movies. He was the brooding hero, depicted as a villain to both the public and police. In TheDark Knight, Police Lieutenant Gordon described the Batman as, "the hero Gotham deserves, but not the one it needs right now. So we'll hunt him. Because he can take it. Because he's not our hero. He's a silent guardian. A watchful protector. A Dark Knight." (IMDB). With Gotham in ruins and its citizen's growing disloyalty for their city's masked man, Bale's Batman saw no other option but to take on the terrorist attacks, in hopes of defending his city.
This depiction of the hero draws some parallels to the rag tag, but talented and seasoned group of fighters seen in the film, The Magnificent Seven, made in 1960 and remade in 2016. The film depicts a group of gunmen who were hired in hopes of defending a small village from a group of bandits. Though the men were initially unwelcomed by the other villagers, they held their ground and won back the land, defeating the bandits. More importantly, these men that assembled to fight were not your average choir boys or members of the cloth. Instead, they were a group of gun fighting and gun slinging heroes and killers determined to defend the land and the townspeople. Bale's Batman and the shootists in The Magnificence Seven showed similar moral character as their true hero inside comes out, as exemplified by their actions in helping and fighting for the disenfranchised and the underdogs. Christian Bale's Batsuit for the Trilogy was an armored suit with the only real color coming from the bronze utility belt, while the rest of the costume was dark gray and black, making this the ideal suit for the hero known as the Dark Knight.
The theme of the fight against terror does not stop in regards to the most recent Batman films, but expands to the actual global effect of terrorism. Batman was only a reflection of the times he lived in.
Ben Affleck took on the role of the Batman in the latest films, Batman v Superman: Dawn of Justice (2016) and Justice League (2017). The people of Gotham turn their heads to Affleck's portrayal of the aging superhero, who after years of fighting villains and crime, is depicted as a broken down shell of the man and hero he used to be.  He is aging just as our society today is living older and lasting well beyond generations that preceded it. Batman, likewise, is seeing in America that, in addition to a human body aging and slowly fading away, common beliefs and intrinsic and moral values can also fade as well.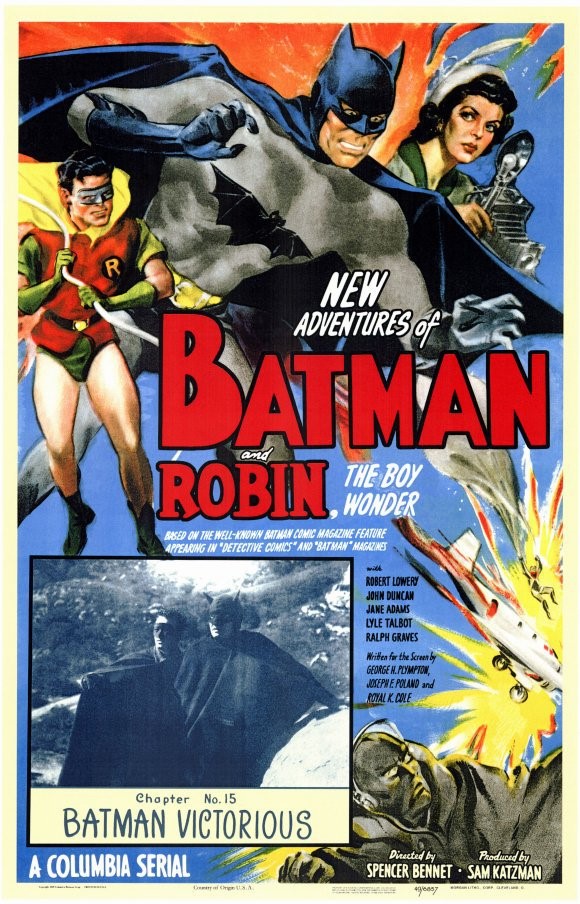 It is readily apparent just by looking at Affleck's Batman, that the decades of battling bad guys and injustice has taken a toll on him. He is looking at America and the world, much like him, breaking down badly in both its values and culture; notwithstanding, the world still wants to rely on him to save the day. Almost sadly, Affleck's Batman has realized that he cannot do it alone anymore, like back in his heyday, and that the world has gotten more complicated and significantly evil. In society now, there is no sense of respect and decency anymore. Respect has gone out the window and instead, everyone is looking out for themselves, leaving Batman alone to pick up the pieces, As he declares in the film, "We've seen what promises are worth. How many good guys are left? How many stayed that way?" (IMDB).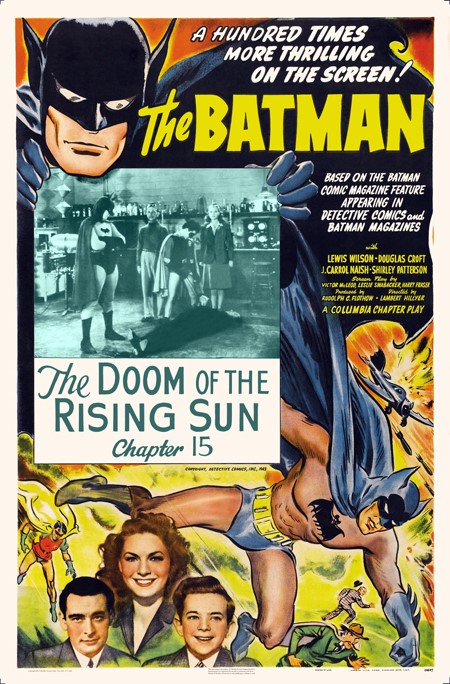 The Batsuit that Affleck's Batman wears even displays the aging process with its almost canvas type looking material, and it is suited with more armor than we have seen in the past, indicating that this Batman needs more protection when fighting crime. The colors of the suit also show the worn out emotion of the man underneath, with its dull, faded gray coloring along with an even faded  black for the bat symbol, mask and cape.
John Wayne was a Western movie hero for over 30 years, and by the time he starred in the film, True Grit (1669) he had become the broken down, one eyed,  gun fighter of the aging U.S. Marshal Rueben "Rooster" Cogburn, in which he portrayed, with physical pains and limitations similar to that of Ben Affleck's Batman. He also appears, like Batman, as a symbol of the Old West and culture that was disappearing swiftly and permanently from the landscape. Both him and Batman exist as  nothing but aging dinosaurs on the dawn of extinction.
In Batman v Superman and Justice League, the enemies are not only from within, like the common criminals in the Lex Luther's, but they are also from outside of this world. This could be analogy of what the world is like now because of with the technology and the internet, villainy has extended beyond cities, beyond states, and beyond countries. It is like a world wide net capable of destruction and evil deeds. For instance, in society, terrorist groups have fully taken advantage of the world wide net to aid in their recruitment and extend their violent, criminal activities to cities around the globe. Unlike the Adam West days, when the crimes and villains were localized to Gotham city, the criminals now are global in character and realization.
Basically, the world and society today is lacking a hero. There are no heroes nowadays and no confidence in politics, pubic figures or politicians and, once again,  it takes the aging hero to come to the rescue the day again. "American audiences seem to want to watch movies in which gritty superheroes restore order, justice, and hope to imperiled societies. The resurgence of the campy superhero and waning of interest in superheroes will likely come again, but at this point, Americans may be too concerned about crime, terrorist attacks, and financial crises to begin laughing at such symbols of law, order, and justice." (Bosch 51). It almost harkens back to the Simon and Garfunkel song, "Mrs. Robinson" referencing Joe DiMaggio because there were no more heroes. "Where have you gone, Joe DiMaggio? A nation turns its lonely eyes to you … What's that you say, Mrs. Robinson, 'Joltin Joe' has left and gone away." (AZLyrics). The songwriter has to transcend back to Joe DiMaggio because there are no more noble heroes left that could take his place. Similarly, as to Affleck's Batman, society was forced to go back to the aging hero because there were no heroes left.  He is the last vestige of the last of the true heroes, who happens to be just a mere mortal, "He is a man whose parents were killed, who swore to fight a war on crime armed only with his intellect, his physical abilities and his financial resources. He is a superhero with no superpowers." (Tranter). "Batman has always been a liminal character suspended between the human and the superhuman, social as well as psychological normalcy and deviance, dystopian social realism and the fantastic." (Cortiel and Oehme 10).
Through this discussion, I believe that Batman does in fact live up to his myth. The myth of Batman does have meaning seen through the structuralism used in the Batman films and the portrayal of the character. Adam West, Michael Keaton, Christian Bale, and Ben Affleck were able to represent social and cultural context through their portrayal of the character or the Batman, while also being able to make parallels between Western Movies and their main roles. Batman has been an icon of American culture for more almost eighty years, and what we have seen with the success of the character on the motion picture and television screens,  it will not be ending anytime soon.
"As a man, I'm flesh and blood, I can be ignored, I can be destroyed; but as a symbol…as a symbol I can be incorruptible, I can be everlasting." (IMDB).
Bibliography
Bosch, Brandon. "'Why So Serious?' Threat, Authoritarianism, and Depictions of Crime, Law, and Order in Batman Films." Sociology Department, Faculty Publications, 4 Feb. 2016.
Brooker, Will. Batman Unmasked: Analyzing a Cultural Icon. Bloomsbury, 2000.
Brooker, Will. Hunting the Dark Knight: Tweny-First Century Batman. I.B. Tauris, 2012.
Feblowitz, Joshua. " FEATURED ARTICLE: The Hero We Create: 9/11 & The Reinvention of Batman." Inquiries, vol. 1, no. 12, 2009.
Fontana, David. HIGH NOON: Celebrating The Power Of Individual Fortitude.
Kendrick, Kiristen. " Batman, Social Issues, and Justice ." Rollins, 19 Jan. 2015.
Kendrick, Kiristin. "Batman, Social Issues, and Justice ." Rollins, social.rollins.edu/wpsites/theworks/2015/01/19/batman-social-issues-and-justice-by-kiristin-kendrick/.
Storey, John. 2015. Cultural Theory and Popular Culture: An Introduction. 7th edition. Essex, UK: Pearson.
The Best of BATMAN 50th Anniversary in Film and Televison. Harris Publications.
Tranter, Rhys. "Batman Unmasked: Analyzing A Cultural Icon." RhysTranter, 13 Dec. 2016.
Memories of the legendary and great caped crusader Adam West 
Though Adam West, whose straight-faced portrayal of Batman in a 1960s TV series lifted the tight-clad Caped Crusader into the national consciousness, died at age 88 on June 9, 2017, his memory and legend lives on in the hearts and minds of super hero fans all over the world, especially those who flock to Metropolis, Illinois each year for the annual Superman Celebration.
West played the legendary superhero straight for kids and funny for adults. He initially chaffed at being typecast after "Batman" went off the air after three seasons, but in later years he admitted he was pleased to have had a role in kicking off a big-budget film franchise by showing the character's wide appeal.
"You get terribly typecast playing a character like that," he told The Associated Press in a 2014 interview."But in the overall, I'm delighted because my character became iconic and has opened a lot of doors in other ways, too." He returned to the role in an episode of the animated "The Simpsons."
After serving in the Army, he went to Hollywood and changed his name to Adam West, and began appearing on a number of television series, including "Bonanza," "Perry Mason" and "Bewitched."
The Batman television show, just like the comics that bear the same name, centered around two crime-fighting heroes who defend Gotham City from a variety of arch villains.It was known for its colorful characters,upbeat theme music, and its intentionally humorous, simplistic morality (aimed at its largely teenage audience). This included championing the importance of using seat belts, doing homework, eating vegetables, and drinking milk. During its heyday there was not a child in America who was not glued to their television sets when Batman aired.

The Batman show produced120 episodes aired on the ABC network for three seasons from January 12, 1966, to March 14, 1968, twice weekly for the first two and weekly for the third.
In 2016, television critics Alan Sepinwall and Matt Zoller Seitz ranked Batman as the 82nd greatest American television show of all time.
He was married three times and had six children. He had homes in Los Angeles and Palm Springs, but he and his wife, Marcelle, spent most of their time at their ranch near Sun Valley, Idaho.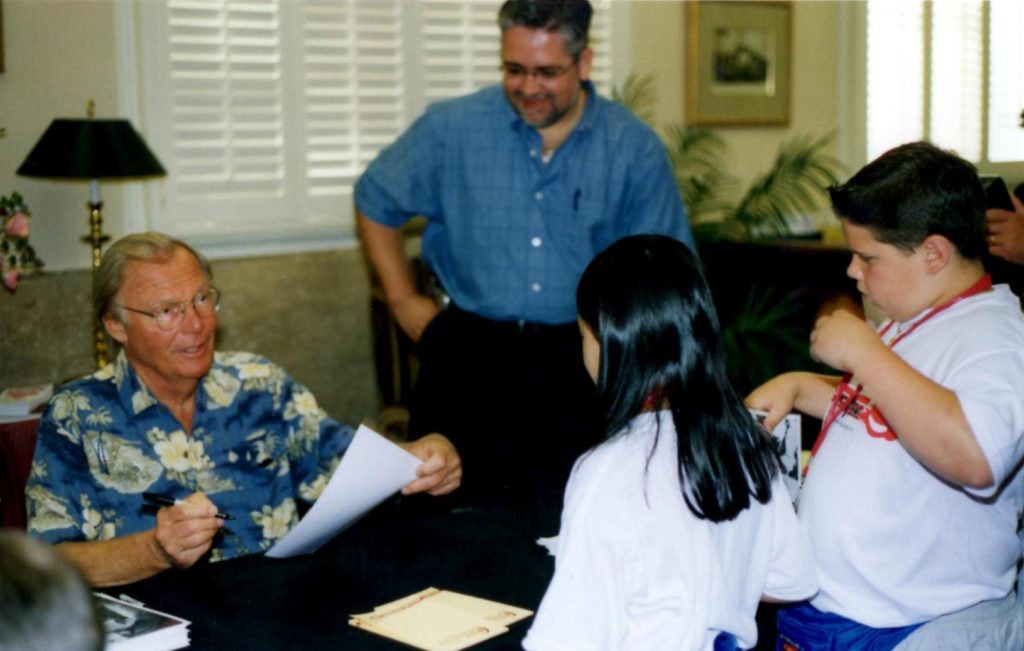 When Adam West was a guest at the Superman Celebration, he was one of the friendliest and warmest celebrities who ever appeared there. He was icon and a wonderful person, and his legion fans have never forgotten him.
President Donald Trump pardons former heavyweight champion and ring icon Jack Johnson with former heavyweight champion Lennox Lewis,  present WBC heavyweight Champion Deontay Wilder, and film legend

Sylvester Stallone at the White House
By Alexander Rinaldi
For over 100 years former heavyweight champion and ring icon Jack Johnson and his memory were plagued and marred by a crooked conviction and subsequent prison term for violating one of the vaguest and dragnetting laws of all time – the Mann Act.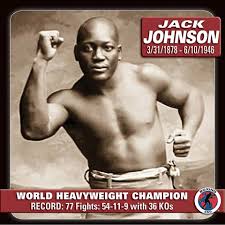 The ridiculous Mann Act, which made it illegal to "transport" women or girls across state lines "for the purpose of prostitution or debauchery, or for any other immoral purpose," was nothing more than a vehicle to nab famous people, particularly African Americans, into a web of false prosecutions. Not surprisingly, it was no secret at the time that Johnson was convicted solely because he was black, and because the woman he was accused of transporting was white. Unfortunately, the former champ had to undergo not only ten (10) months in prison, but also the embarrassment and disgrace that went with it.
President Trump was advised of the plight of Jack Johnson in a phone call with Sylvester Stallone. The actor revealed that Johnson was one of the inspirations behind the Apollo Creed character in the Rocky films.
Thankfully, after former Presidents George W. Bush and Barack Obama flatly refused to pardon boxer Jack Johnson, this week President Trump took up the gauntlet and did the right thing in cleansing the criminal record of the former heavyweight king and clearing his name and memory in the process.
"He [Jack Johnson] represented something that was both beautiful and very terrible at the same same," said President Trump. "I am taking this right righteous step to correct a wrong that occurred in our history."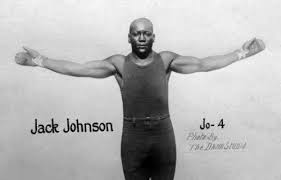 Surrounded in the Oval Office by former heavyweight champ Lennox Lewis, present WBC heavyweight champion Deontay Wilder, and famed actor and film icon  Sylvester Stallone, Trump signed the pardon.
A well-known boxing fan and champion of the sport, Trump was thrilled to be in the company of Stallone and the boxing greats. He even asked Lennox Lewis, "Lennox, if I really went and started working out, could I take Deontay in a fight? This is forty-and-oh, thirty-nine knockouts," he said, citing Wilder's record. "Could I take him in a fight, if I really went to work?" Lewis, replied jokingly, "You'd have to get past those long arms," he said.
The son of former slaves, Jack Johnson was the first black to become heavyweight champion of the world when he defeated the reigning champion Tommy Burns in Australia in 1908. Considering that the then racist sport of baseball took almost 40 more years to permit black players to join their ranks, boxing was way ahead of the other sports by having blacks fight for world boxing titles.
Nicknamed the Galveston Giant, Johnson was the world heavyweight boxing champion from 1908–1915. His legend was cemented two years later when he accepted the challenge of former undefeated heavyweight champion Jim Jeffries. In what was billed as "The Fight of the Century" Johnson pummeled the hapless Jeffries Into submission in the 15th round. In that round, Johnson went after Jeffries and caught him against the ropes with a right uppercut, followed by three left uppercuts that sent the ex-champ Jeffries to the canvas for the first time in his career.
Though he could no longer put up a defense,  Jeffries bravely got up, only to have Johnson hit him with a left hook that sent him to the canvas and through the ropes, and putting his torso outside the ring. Helped to his feet by one of his seconds and a fan, as soon as Jeffries was back in the ring he was rushed again by Johnson, who knocked him down again with a right to the head. As promoter Tex Rickard moved in to separate the fighters, Jeffries got up, but his manager had entered the ring to stop the fight and save his fighter from being knocked out.
In his statement, Trump acknowledged some of the leaders who have pushed for Johnson to be pardoned, including Senator John McCain and the Reverend Jesse Jackson, as well as Stallone. He also took a moment to criticize his predecessor, noting that a series of congressional resolutions had failed to secure a pardon for Johnson. "They thought it was going to be signed in the last Administration, and that didn't happen," he said. "That was very disappointing for a lot of people." He also noted that Johnson had been imprisoned "for what many view as a racially motivated injustice." Trump was pleased to be able to "correct a wrong that occurred in our history."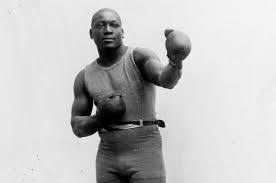 Trump's years in the boxing world seem to have left him with an appreciation for the sport, and with some enduring friendships—even now, Don King, the aging impresario, seems to be one of Trump's confidants. Hanging out with Stallone and a couple of heavyweights, paying respectful tribute to Jack Johnson, Trump looked as if he were in his element.
During the ceremony, the WBC even presented Trump with a championship belt.
People can say what they want about President Trump, all we know is that he has consistently been a friend of boxing and has done the honorable thing in pardoning jack Johnson.
"I am overwhelmed," said Linda Hayword, Jack Johnson's great-great niece. who pressed Trump for the posthumous pardon. "Our family was deeply ahsamed that my uncle went to prison. I only regret that my older relatives did not live to see this day."

Former Welterweight and Middleweight contender and Professional Bull fighter Luis Folledo passes at 79
IBF cruiser king Murat Gassiev KO's former champ Krzysztof Wlodarczyk in three at Newark's Prudential Center
October 21- Newark, New Jersey. Highlighting the World Boxing Super Series, IBF  cruiserweight champion Murat Gassiev, the youngest member in the cruiserweight lineup scored one of the best knockouts in years when he dismantled former IBF and WBC champion Krzysztof Wlodarczyk in three rounds in front of a crowd of his Polish faithful.
Gassiev, of Russia,  (25-0, 18 KO) was the aggressor from the opening bell stalking the Polish battler around the ring behind a stabbing jab and some hard combinations.  For some reason, Wlodarczyk, of Poland,  (53-4-1, 37 KO) seemed to be content giving angles and dancing away from the power fists of Gassiev. He only threw a sporadic number of jabs and though they were piercing jabs, they showed little effect upon the champion.
After seeming to breeze through the first two rounds, halfway through the third, Gassiev hammered the challenger with a jarring left uppercut to the jaw that knocked his head back as if it was attached to a hinge.  He then followed the blow with a thudding left hook to the liver that landed like a Russian RS-26 intercontinental ballistic missile.
Upon impact,  Wlodarczyk crumbled to the dark ring floor writhing in pain and temporarily paralyzed. The referee counted quickly to 10, though he could have easily counted to a thousands. The Polish former champion was in no way going to rise.  
This is the Champions League of boxing and I am going to prove that I am the world´s best cruiserweight. The competition will be tough, but to be the best, you have to beat the best.
"It is an honor to be in the World Boxing Super Series," said the IBF champion Gassiev. "This is the best fighting the best. I have never lost a fight, I am the IBF champion and I look forward to winning the other belts as well to cement my position as the best fighter in the division."
With the victory, Gassiev will now meet unbeaten WBA World cruiserweight champion Yunier Dorticos (22-0, 21 KOs) in the semifinals of the World Boxing Super Series (WBSS) tournament in his next fight in early 2018.
Dorticos, who was on hand at the fight,  said he's looking forward to meeting Gassiev in the semifinals of the WBSS tournament, and now he's got his wish. 
Terence Crawford KO's Julius Indongo in three rounds to become undisputed Jr. Welterweight champion before a sold-out arena in Nebraska
August 20 – Lincoln, Nebraska. Before a sell-out house of 12,100 fans, undefeated Terence Crawford (32-0, 23 KOs) made boxing history at the Pinnacle Bank Arena in Lincoln, Nebraska, by defeating Julius Indongo (22-1, 11 KOs) via a devastating third-round knockout to unify all four world titles in the junior welter division.
With the extraordinary win, Crawford became the first time a boxer to have unified all four belts in a weight class since Jermain Taylor beat Bernard Hopkins in 2005. More impressively, the bout itself was the first four-belt unification fight since Hopkins defeated Oscar De La Hoya in 2004. This was a fact not lost on the Nebraska phenom.
"It means a lot to me being it's the first time all four belts have been on the line at one time in a long time," exclaimed Crawford before the fight. "Only been done [three times] ever before. I am just ready for the moment and excited for the fight. This is what we do it for, to be called one of the best in the world, in the division. Why not shoot for greatness?"
Wearing a Nebraska Corn Huskers college football jersey bearing the number 140, representing the weight limit for junior welterweights, Crawford wasted little time going after his African counterpart.
At the sound of the bell for round one, to match the southpaw stance of Julius Indongo, the reigning IBF and WBA junior welterweight champion, Crawford came out as a southpaw  leading with a long right jab and punches to the body. The sinewy and lanky Indongo tried to score from the outside, but his punches were wide and Crawford avoided nearly every one of them. Crawford accurately timed and countered Indongo's shots and landed a few nice, hard counter rights. Though Indongo managed to land a few blows of his own Crawford counters were striking with radar-like precision.
In round two, Crawford upped the pace and began circling left and right to get an angle on Ondingo.  Indongo, meanwhile,  moved forward and backwards in a relatively straight line in an attempt to land from the outside. Crawford continued to land good counters and managed to score with some hard punches on the inside. Suddenly, in the remaining minute of the round, Crawford connected with a two punch combo to the body that dropped Indongo hard and fast to the canvas. Like the great champion that he was, Ondongo bravely and quickly rose from the floor only to be greeted by an onslaught by Crawford at the bell.
Between rounds, Crawford's corner was extremely confident as they appeared to be urging their charge to finish off maters. Crawford heeded their advice, along with the cheers of the crowd, and went after Ondongo with the preying style of a panther. Indongo seemed understandably gun-shy, but still came straight to Crawford with a couple of looping shots. Seeing an opening, and with the timing of a Swiss clock, Crawford countered a wide blow from Indongo and scored with a body blow. The punch landed like a hydrogen bomb to Ondongo's liver and knocked him to the canvas as if he was shot by a high powered rifle. Unable to rise, much less move, Referee Jack Reiss counted Ondongo out as the Crawford and the fans at the Pinnacle Bank Arena in Lincoln, Nebraska erupted in jubilation.
With all the belts on the line, it was an amazing and impressive victory and performance for the 29-year-old Nebraskan.
 "We have been practicing body shots all camp and everything we worked on in camp came out today," said Crawford, who was thrilled to win all four belts.
"Belts matter," continued the new undisputed junior welterweight champion. "And I am the only world champion at 140lbs – it is a big deal to me. Now I want to rest up and enjoy this moment. My managers and coaches will see what is next for me."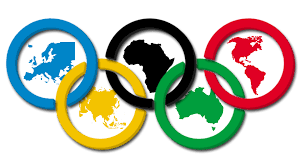 IOC Executive Board to propose nine new Members to Session in Lima
August 11 – The Executive Board (EB) of the International Olympic Committee (IOC) will propose nine new Members for election at the 131st IOC Session in Lima.
Five of these nine new proposed Members are Individual Members. Amongst these five are three women and two men. In line with Olympic Agenda 2020, the IOC's strategic roadmap for the future of the Olympic Movement, the IOC Members Election Commission, chaired by HRH The Princess Royal, proposed them to the EB following a targeted recruitment process that is guided by a specific set of criteria.
Four new proposed Members, in accordance with the Olympic Charter, are representatives of the constituents of the Olympic Movement: the National Olympic Committees (NOC) and the International Federations (IF). These four have been chosen in close consultation with the Association of Summer Olympic International Federations (ASOIF) and the Association of National Olympic Committees (ANOC).
These nine candidates offer various skillsets and come from backgrounds as diverse as sports, management, volunteering, engineering, business administration, commerce and tourism, the media and NGOs. All of them can bring skills and experience needed by the IOC, and aim to further strengthen the ranks of the Olympic Movement in the years to come.
All proposed members have been vetted by the IOC Ethics Commission, which has conducted integrity checks.
The nine candidates (full CVs attached) are:
Five proposed Individual Members:
Baklai TEMENGIL
(Female, Palau, ONOC Vice-President, Individual Member, 23.10.1966)
Jiri KEJVAL
(Male, Czech Republic, President of the Czech Olympic Committee, Individual Member, 30.11.1967)
Kristin KLOSTER AASEN
(Female, Norway, Vice-President of the Norwegian Olympic Committee, Individual Member, 04.01.1961)
Khunying Patama LEESWADTRAKUL
(Female, Thailand, President of the Badminton Association of Thailand, Individual Member, 16.02.1965)
Luis MEJIA OVIEDO
(Male, Dominican Republic, President of the Dominican Republic Olympic Committee, Individual Member, 04.09.1953)
###
Two proposed Members representing an NOC or a continental association of NOCs:
Neven Ivan ILIC ALVAREZ
(Male, Chile, PASO President, Member representing an NOC or a continental association of NOCs, 04.04.1962)
Khalid Muhammad AL ZUBAIR
(Male, Oman, President of the Oman Olympic Committee, Member representing an NOC or a continental association of NOCs, 23.11.1970)
### 
Two proposed Members representing an IF:
Jean-Christophe ROLLAND
(Male, France, Olympic rowing champion, President of World Rowing, Member representing an IF, 03.07.1968)
Ingmar DE VOS
(Male, Belgium, President of the International Federation for Equestrian Sports, member representing an IF, 05.08.1963)
"These nine candidates will add to the huge range of knowledge and experience within the IOC membership. In line with Olympic Agenda 2020, the IOC has taken another step towards a more diverse membership, which will continue to drive reform and reflect the world in which we live," IOC President Thomas Bach said.
In addition, the IOC EB was informed that the family of Mr Kun-Hee Lee has asked the IOC not to consider Mr Lee for re-election as an IOC Member.
Mr Lee has been entirely dedicated to the Olympic Movement. He was first elected as an IOC Member in 1996 at the 105th IOC Session in Atlanta. He served on two IOC Commissions: Cultural (1997), and Finance (1998-1999). In 1991, he received the Olympic Order. As well as being the Honorary President of the Korean Olympic Committee, he helped to bring the Olympic Winter Games to PyeongChang.
Our thoughts are with his family at this difficult time during his continued illness.
The addition of nine new Members and the withdrawal of Mr Kun-Hee Lee would bring the total number of Members to 103.
The 131st IOC Session is scheduled to take place from 13 to 16 September 2017

MAYWEATHER PROMOTIONS IS PROUD TO ANNOUNCE THE 8TH TITANS OF THE TRADE: BREAKFAST OF CHAMPIONS AT MGM GRAND
Click HERE for Photos from the last Titans of the Trade Event
Las Vegas (August 1, 2017) – Mayweather Promotions is preparing for this signature event for the 8th consecutive time! Titans of the Trade: Breakfast of Champions is set to take place on the morning of the Mayweather vs. McGregor weigh-in, Friday, August 25 at MGM Grand. This event celebrates the continuous achievements of individuals who are influencers the sports and entertainment world to make it what it is today.
This year's theme is Dream, Conquer, and Sparkle-exemplifying the acknowledgement of those who have shined or sparkled in their respective professional fields. The ability to shine bright within the industry is noteworthy and deserves recognition and presentation of one of our prestigious awards.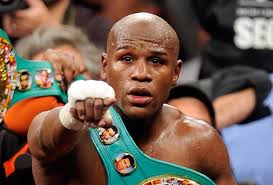 Honorees from our 2016 Titans of the Trade affair include: first African American VP in Major League Baseball history; Marian Rhodes, former WBC World Champion; Alicia Ashley, 2016 Olympian; Vashti Cunningham, Chi-Town's finest breakers; The Monster Kids, and Premier Boxing Champions' President of Boxing Operations; Sylvia Browne-Owens. Honorees to be recognized at the upcoming event include: multi-talented musician and actress; Tally, undefeated boxing world champion and MMA fighter; Heather Hardy, UC-Riverside's top performing female basketball player; Simone Decoud, former UNLV softball coach; Shan McDonald, and remarkable boxing referee; Sparkle Lee.
Honorees:
Young Trailblazer Award recipient- Tally is an up and coming multi-talented rap artist, songwriter, actress and musician from sunny Nashville, Tennessee.  Growing up, Tally took interest into becoming an artist when she began making YouTube covers, landed lead roles in her school plays, and starting playing the guitar, which helped her songwriting skills. Music always played an important role in her life and that landed her a star role in the second season of Lifetime's The Rap Game. After being eliminated after the first episode, she didn't let that deter her future success. She continued to focus on her music career, ultimately landed her another opportunity on the third season of The Rap Game, as well as performing at the 2017 Radio Disney Awards.
Young Trailblazer Award recipient- Simone Decoud has made headlines due to her continuous success as a point guard at UC-Riverside. This Riverside native has been a three-time, All-Big West Honoree, who has averaged 11.5 points, 5.9 rebounds, and 3.1 assists per game this season.  Simone has finished her junior year in college as the team's seventh all-time leading scorer and second on the career assists list and expects to graduate with a degree in Media Cultural Studies. After graduating, she will look to begin her professional basketball career overseas.
Golden Glove Award recipient- Heather "The Heat" Hardy has let her talent do all the talking. She has contributed to diversifying the sports industry by her remarkable success as a female boxer and strength through her continuous achievements in the industry. Being a single mother and a professional boxer has come with a lot of hard-work and dedication but Heather has conquered her adversities through recognition in combat-sports. Her most recent achievement was her TKO win at her MMA debut against Alice Yauger on June 24th. Heather is also unbeaten in the boxing ring with 20 wins, 4 KO's and the WBC super bantamweight & featherweight world titlesTitans of the Trade Award recipient- Shan McDonald was inducted into the UNLV Athletics Hall of Fame after leading the Rebels to 511 victories in 17 seasons, seven-straight NCAA tournaments from 1990-96, and three appearances in the Women's College World Series. The former UNLV softball coach  drove her team to break, or tie, 30 school records, which helped earn her the 'all-time winnings coach's title. She has proven to be a true titan  in sports.   
Meritorious Achievement Award recipient- Sparkle Lee has lead a reputable career as a boxing referee that has helped reshape the image of the 'third man in the ring' for all women. She has made history on countless occasions including as the first female referee to be inducted in the International Boxing Hall of Fame. Her love for boxing started as a routine workout at Gleason's Gym in the 80's and transpired into a career of 30+ years, paving the way for female referees to follow.
In addition to our honorees, the event will be hosted by, TV personality and fashion designer; Angel Brinks. Plus 2 special guest performances by talented Las Vegas native; Cabria Anderson and singer and songwriter, Jade Novah.
This year's Titans of the Trade: Breakfast of Champions- Dream, Conquer, & Sparkle is sponsored by: The Money Team, Mayweather Sports, MGM Grand, SHOWTIME, FNOM, Screaming Images BoxRaw, Alexandre Crepin, Fight Label, Versace Fragrances, Smooth Operators Salon, Too Pretty Brand, and PINTA USA.  
Click HERE to purchase tickets to the most anticipated breakfast in the industry.
# # #
In conjunction with this great event, those who have a strong desire to work and contribute their efforts within the Sports and Entertainment Industry, the Floyd Mayweather Jr. Foundation offers a scholarship for women on a bi-annual basis. This program is funded by the proceeds donated to the foundation as a result of the Titans of the Trade Breakfast. It is designed to offer assistance to women with the potential to make a positive impact, further their education, and benefit the profession as a whole. To apply for The Floyd Mayweather Jr. Foundation Advancement of Women in Sports & Entertainment Scholarship visit: http://tfmjf.org/scholarships/. The deadline to apply for the spring semester is November 15.
Contacts:
Nicole Craig, Mayweather Promotions, (702) 807-1788
Swanson Communications, (202) 783-5500
Boxing Mourns the loss of former heavyweight contender Alex Stewart who fought battles against such greats as Mike Tyson, Evander Holyfield, George Foreman, and Michael Moorer
November 29 – Pelham, New York. Boxing mourns the loss of former top ranked heavyweight contender Alex Stewart who died unexpectedly of a blood clot in his lung at his home in Mt Vernon, NY on November 16.  He was 52 years old.

Stewart, nicknamed "The Destroyer" was born in London, England and raised in Jamaica. In a colorful career spanning two decades, Alex fought many of his bouts at New York's Felt Forum at Madison Square Garden and at the Atlantic City Boardwalk Hall.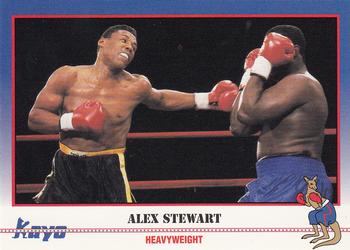 He began his professional boxing career with 24 straight KOs before losing to the legendary Evander Holyfield in the first of two epic battles with the former heavyweight champion. The first came in 1989, when Holyfield won by TKO in round eight and in 1993 when Holyfield captured a close decision victory.
The highlight of his career came when Stewart fought a memorable battle with George Foreman in 1992. Although  Big George won by a close majority decision, Stewart's brave and compelling performance made him a household name. Considering the fact that the bout took place only two years before Foreman would recapture the heavyweight title, Stewart's effort was even more noteworthy. In the bout,  Foreman knocked Stewart down twice, but to his enduring credit, Stewart stormed back and nearly won the fight.

At the time, Foreman was in the middle of a comeback that he would cap off by knocking out Michael Moorer to become the oldest man to win the heavyweight title at the age of 45 in 1994. After the Stewart bout Foreman remarked, "I thought I had him in the third round but the referee let it go on. I didn't want to hurt the kid and now the kid hurt me."
Stewart agreed especially after seeing Foreman's swollen face after the fight as George's face was neatly hidden behind large sunglasses. "Was that a fight or was that a fight?" Stewart asked reporters afterward.

Stewart also fought a hard tough fight against future heavyweight champion Michael Moorer in 1991, a bout which Moorer won by TKO in round four.
Stewart's last huge heavyweight battle was against the then returning former champion Mike Tyson in 1990, in which the former champ knocked him out. Before a sell-out house at Atlantic City's famous Boardwalk Hall, Iron Mike stopped Stewart in the first round. 
Prior to turning professional in 1986, Stewart was a world-ranked amateur heavyweight Stewart and was a member of the Jamaican 1984 Olympic team. Unfortunately, he was beaten by Sweden's Håkan Brock in the heavyweight competition, losing by a 5-0 decision. A year earlier Stewart captured a bronze medal at the Pan American Games, and later lost to future WBO heavyweight champion Michael Bentt in an exciting give-and-take match in the 1985 in the Heavyweight Golden Gloves Finals.
It is safe to say that Stewart fought in what is now considered to be a golden time for heavyweight boxing. He was a durable, tough fighter with a big punch. In a career that spanned 13 years, Stewart garnered an impressive record of 43 Wins (40 knockouts, 3 decisions), 10 Losses (7 knockouts, 3 decisions). Through it all he fought the giants of his time and never ducked a soul.
After retiring from boxing Stewart was a driver for a liquor distributor in the New York City area, and later worked in a factory making boxes for the same company. The fighter is survived by his wife, Angella, and a daughter, Ajay-Tenille.
Stewart died after being rushed to a hospital in Mount Vernon, New York. He had a blood clot in his lung.
He was a colorful fighter and a real crowd pleaser. He will be missed.
 2000 Year-Old Ancient Greek Statue 
The Boxer at Rest
Arrives in America for viewing
Over two thousand years, before baseball, before football, before basketball, and before virtually any and all other sports    that exist today – there was boxing. 
There is no greater proof of this than to view "The Boxer at Rest" statue currently on tour in the United States starting with the Metropolitan Museum of Art in New York.   The bronze Greek sculpture, created sometime between the late Fourth and Second Century,  B.C. is on loan from the Museo Nazionale Romano – Palazzo Massimo alle Terme, in collaboration with the Italian   Ministry of Foreign Affairs.  "We are proud to host The Boxer at Rest, a special loan made possible by the Republic fo Italy," exclaimed Thomas P. Campbell, Director and CEO of the Metropolitan Museum. "More than 2,000 years have passed since the virtuoso work of art was created, yet the powerful realism of its subject continues to captivate viewers today. The  privilege to display this marvelous statue in the United States for the first time – and in the context of the Met's exceptional collection – is a particular honor."  Just one look up close at the statue and one can see how real to life the sculpture actually is to the true sport of boxing. For instance, the athlete's head displays a black and swollen eye, cauliflower ears, cut forehead,  fat and scarred lips, broken nose, as well as various cuts throughout his countenance.  More revealingly, in a stroke of genius, the artist, whose name is unknown, utilized copper inlays on the bronze subject to show the flow of blood that the fighter experienced right after a fight.  During ancient times, as it is today, the  fighter would make the head the primary target. That is why it is so illuminating to observe the aforesaid detailed     facial damage, which proves this.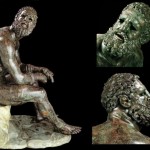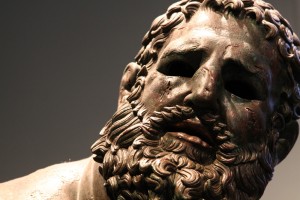 The reddish gold of the ancient copper contrasted with the green of the weathered bronze captures the pure essence of a boxer who just finished a fight.  One even sees wear and tear on the hands and feet, further displaying the rigors and lifetime badges that a fighter wears.  More importantly it is the gloves worn by the fighter in the statue that clearly identifies the subject as a pugilist.  Though the statue has been around for more than two millenium, for a few hundred years it was actually hidden from sight.  The Boxer at Rest sculpture was excavated in Rome in 1885 near the baths of Constantine, where it was thought to have been initially displayed. 
The statue was then intentionally buried sometime in the Fifth Century to possibly   preserve it from barbarian invasions that ravaged Rome and Italy during that century and whose raids stole and damaged many fine and great pieces of art.  Finally, it is the realism of the sculpture and of the subject itself, that harkens the viewer to a world so long ago, and to a great and historic sport not too different than today. 
   
FORMER GREAT HEAVYWEIGHT CHAMPION
PRIMO "THE AMBLING ALP" CARNERA
Live TV's Frankenstein Monster
1957 – Contrary to what has been written about him by prejudiced and imaginative fiction writers with their quills dipped in poison ink, Primo Carnera (1906-1967) did not wind up broke when his boxing career ended, but instead wound up having a very successful post-boxing livelihood. When Carnera's boxing career came to an end in 1937, the great former heavyweight champion had a huge estate in his hometown of Sequals, Italy.This writer personally visited the home in 2001 and even then, it was by far the biggest house in the area. The stories that the "mob" handlers of his took all of his money makes a good story, but it is simply pure nonsense. The minute he began to make a nice living in fisticuffs, Primo would send money to Italy.
Maybe in the U.S. his funds were low, but his accounts across the ocean were substantial, compared to most citizens in Italy. Carnera began boxing in 1928 and already by 1929, he entered Ring Magazine's top ten rankings. The editor of the ring, Nat Fleischer, was certainly a foremost authority of the sport, and would spot a fixed fight or a fake fighter in a minute, yet he placed Primo in his rankings. That goes to show that the tall tales of Carnera's road to the title in the path of fixed bouts actually is plain and utter fantasy. On June 29, 1933, Primo KO'd Jack Sharkey to win the heavyweight championship before 40,000 fans at the Madison Square Garden Bowl in Long Island City, New York. Unlike most of the champs before him, Carnera was a fighting champion and defended his title three times within a 12-month period. Carnera's first defense was at the Piazza di Siena in Rome Italy, where he outpointed the Spanish contender Paulino Uzcudun over 15 rounds in front of 70,000 fans on October 22, 1933. Primo's second defense of his crown was a 15-round win against the #2-ranked heavyweight contender, and former light heavy champ Tommy Loughran on March 1, 1934 at the Madison Square Garden Stadium in Miami, Florida. Loughran's two previous bouts were a 15-round win over former champ Jack Sharkey and a 10-round win over contender Ray Impelletiere. Morevoer, in 1931, Loughran had easily beaten Max Baer on a 10-round nod at New York's Madison Square Garden. Against the underrated sharp boxing skills of Carnera, Loughran was trounced, winning just 1 round on referee Leo Shea's scorecard, only 1 round on judge Colin McLaughlin's card, and 3 rounds on judge Roy Latham's card. The 12,000 fans in attendance saw a talented fighter easily whip a very clever opponent.
The fighting champion then took on the feared #1-ranked contender Max Baer on June 14, 1934 and was stopped in 11 rounds before 56,000 fans at the Madison Square Garden Bowl. When World War II came to an end, Primo returned to the ring in a brief comeback attempt and went 2-3 from 1945-1946. Considering that by then he was a bad diabetic and had a kidney removed in 1938, it was remarkable that he was even able to engage in any boxing. Following his retirement from the ring, Primo became a successful professional wrestler and was undefeated in his first 120 matches (119-0-1) before he was defeated by Yvon Robert in Montreal, Canada on August 20, 1947. Primo was such a talented wrestler that in 1948 he beat the legendary former world heavyweight wrestling champion Ed "Strangler" Lewis. After that win, Carnera (then 143-1-1) faced the reigning world heavyweight wrestling king Lou Thesz and was defeated. Carnera retired from the wrestling ring in 1962 a very wealthy man. Although he kept his villa in Sequals, in 1953, Primo and his wife Giuseppina eventually became American citizens. In Los Angeles in the 1950's and early 1960's they operated a successful liquor store and restaurant. Another field that Carnera found prosperity was in acting. Primo first acted in a short film, The Bigger They Are when he was a heavyweight contender in 1931.
After he became the heavyweight boxing champion of the world, Primo appeared in two films in 1933, Mr. Broadway and The Prizefighter and the Lady, which also starred his future conquerer, Max Baer. From 1939-1943, Primo also appeared in nine Italian films. In the popular 1949 film, Mighty Joe Young, Carnera had a great sequence in a tug of war match with the giant gorilla along with a team of professional wrestlers on his side. After they are easily beaten by the gorilla, Primo attempts to slug it out with Mighty Joe before being tossed across the room. After appearing in IiTallone di Achille (1952), Prince Valiant (1954), Bob Hope's Casanova's Big Night (1954), and A Kid for Two Farthings (1955), Primo appeared on the Matinee Theatre TV series in a live, color broadcast version of Mary Shelley's Frankenstein, where he played the menacing monster in 1957. Since he was 6' 5 1/2″ tall, Carnera
was a perfect size for the famous monster. The production's director, Walter Grauman then added thick-soled boots and a padded suit that made Primo more larger and terrifying. The show was broadcast live at 3 PM on the east coast and at noon on the West Coast on NBC. The network wanted the design of the creature to not resemble the famous Universal Studios Frankenstein Monster. In a three-hour period, a team of five makeup artists working in shifts applied the makeup to the former heavyweight king. The appearance was of bald head crisscrossed with large stitches. According to Grauman, in the rehearsal, there was a scene where the monster had to pick up a victim and toss him across the room. Carnera did not want to rehearse the toss because he feared that he would hurt the stuntman and planned on just doing the stunt feat on the live telecast. Well, during the live telecast, Grauman said, "Primo picked up the stuntman as if he were a weightless rag doll and threw him into the wall. The stuntman crashed so hard into the wall that he smashed right through the set construction! It was a miracle that the stuntman wasn't seriously hurt." Unfortunately, since it was a live broadcast, there appears to be no videotaped kinescope of the production, and it is sadly lost forever. One of boxing's most underrated fighting champions, Primo Carnera compiled a terrific ring record of 88-14 (71 KO's).  Considering that 6 of is 14 losses took place when he was well past his prime, his record still ranks as one of the foremost in boxing history.  Notwithstanding, Primo Carnera reigned as one of the top heavyweights in the planet throughout most of the 1930's, a great era for talented heavyweight boxers. It was an era that clearly would have demolished the heavyweights of the current 21st century.
It is a shame that no-talent and revisionist writers wrote falsehoods and cruel fiction stories about his fights. No fighter ever came forward throughout Carnera's career and even into the 21st Century, that a bout against Primo Carnera was fixed or crooked. Considering that Carnera defeated 88  men, and numerous hearings were held in the 1950's, and still no one ever came forward to verify any wrong doing is a testament to the truth that Primo was indeed a fistic great.  The legendary editor of Ring Magazine, Nat Fleischer never believed that Carnera's record was built on fake bouts. In fact, he regularly ranked Primo in his list of top-ten Ring ratings: #3 in 1931, #4 in 1932, World Champion in 1933, #2 in 1934, and #3 in 1935.
The U.S.A. Boxing News is the only boxing periodical with the guts to write the truth, compared to most of the others that are now buried in graveyard of past publications. While hearsay and extreme prejudice has soiled the name of Primo Carnera, hopefully, the fans of today will recognize the difference between fact and fiction. The FACT is that Primo Carnera was a boxing legend who would have had no problem being a champion in today's era.