---

August 2018 ISSUE OF
 THE USA BOXING NEWS 
New Issue out on Newsstands NOW!!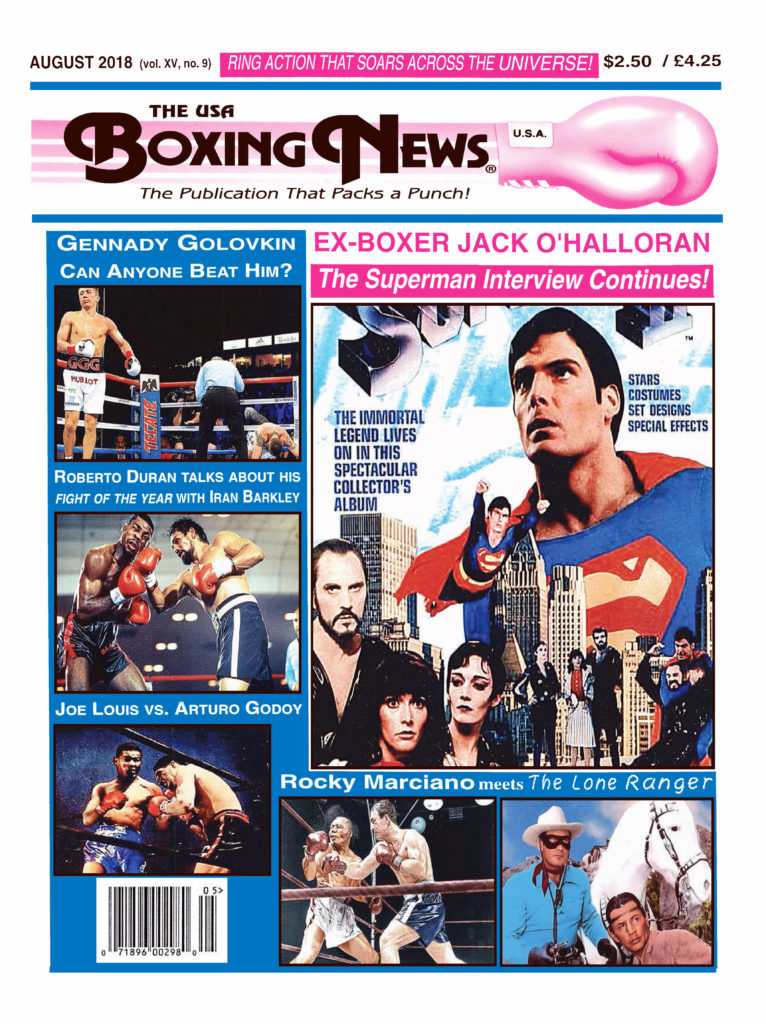 Currently on Newsstands throughout United States, Canada,  South America, Britain, Europe, Greece, Japan, China, Philippines, Australia, New Zealand, and on all of the United States Armed Forces Bases across the globe in June!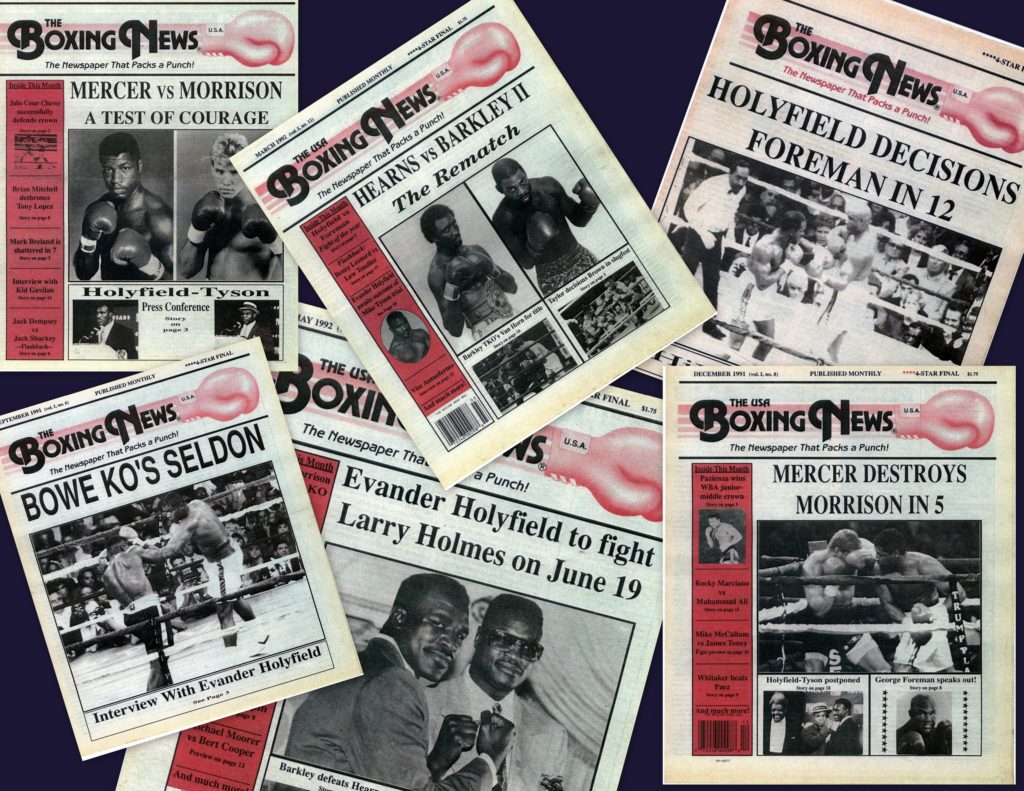 Look for it at a newsstand in your neighborhood today!!!
SOME OF THE TOPICS COVERED IN AUGUST 2018 ISSUE
AUGUST 2018 Issue
– Former heavyweight contender and Superman villain Jack O'Halloran talks in exciting detail about his his boxing career, about his friends like Steve McQueen and Robert Mitchum, and his dive into the movies.
– Exclusive Interview Series with the legendary Roberto "Hands of Stone" Duran as he talks about his bout with Iran Barkley

– Tony Bellew destroys David Haye

 

– Time Tunnel featuring Joe Louis vs. Arturo Godoy

– Fight action at Foxwoods

–  Fight action in Connecticut by roving New England reporter Kirk Lang!

– James DeGale avenges loss to Caleb Truax to regain IBF super middle title
– Fight Stories and Ring Action from around and across the Globe.
– The USA Boxing Newsreel featuring thrilling boxing news and fight gossip.
– The thrilling INSIDE RINGSIDE column by Frank Bartolini.
– Golovkin blasts away Martirosyan
– Joe Catena's enthralling coverage of fights.
– Per-Ake Persson's stirring coverage of European battles!
– Test your boxing knowledge and trivia and enjoy comics on the Puzzle and Comics Page.
– Frank Bartolini's rip-roaring fight coverage.
– Boxing action in Brooklyn, New York chronicled in all its colorful glory!
– The Boxing Twins –

John and Alex Rinaldi

– give their colorful viewpoints and provide wild and wooly features!
– And more fight thrills inside to read!
Because of coverage like this 

THE USA BOXING NEWS

continues to be the only sports publication in the world that always 

PACKS A PUNCH!
__________________________
For those interested in purchasing the current issue directly, send a check for $2.50 (5£), which includes first-class postage and handling.

Ordering by Mail

The U.S.A. Boxing News

1358 Hooper Avenue

Suite 273

Toms River, NJ 08753

U.S.A.

Ordering by E-Mail

usaboxingnews@aol.com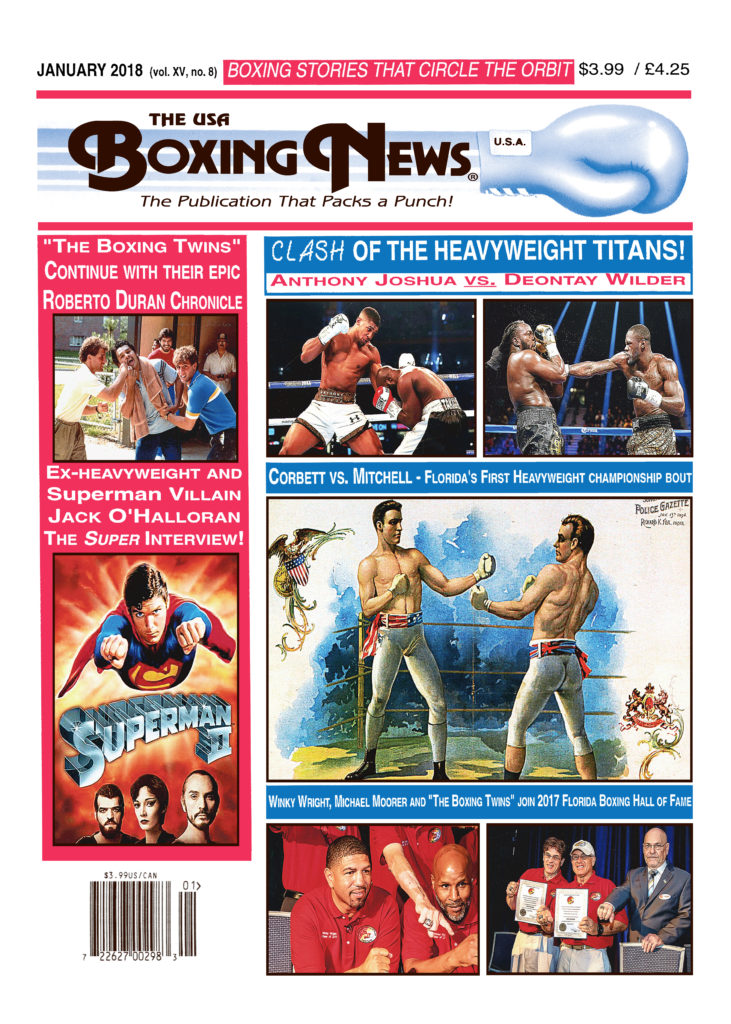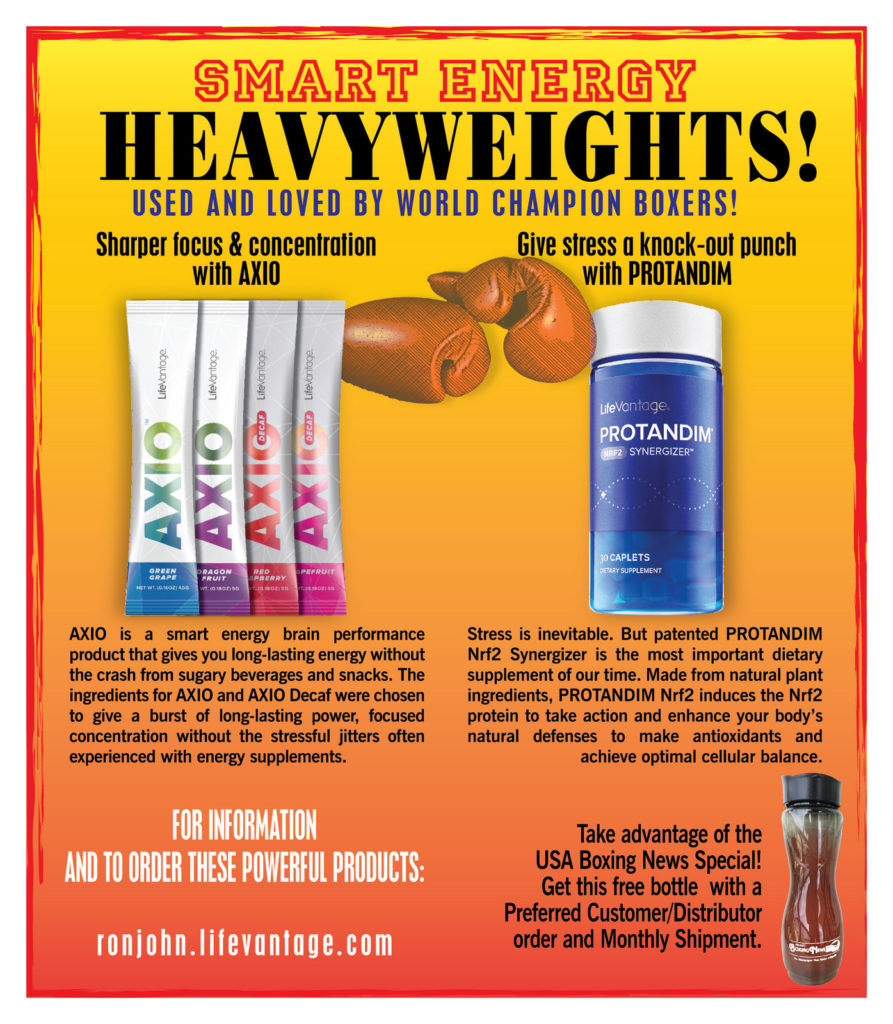 AXIO AND PROTANDIM ARE TAKEN BY CHAMPION MANNY PACQUIAO AND FORMER TWO-DIVISION CHAMPION BOBBY CZYZ ALONG WITH THE BOXING TWINS AND THE RESULTS HAVE BEEN PHENOMENAL!