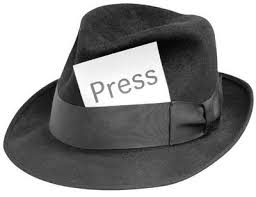 NEW PRESS RELEASES AND BOXING STORIES
**MEDIA ALERT**
TO STOP IN NEW YORK ON NATIONAL PRESS TOUR FOR 'SUPREMACY: CANELO VS. GOLOVKIN" AND WILL HOST PREMIERE OF NEW FILM "I AM BOXING" 
 'I AM BOXING' HIGHLIGHTS GOLDEN AGES 
OF BOXING WITH WORLD-RENOWNED 
ACTOR AND MUSICIAN ICE CUBE 
Tuesday, June 20 at The Theater at Madison Square Garden
 WHO:      CANELO ALVAREZ
                   Lineal & RING Magazine Middleweight World Cham
                 GENNADY "GGG" GOLOVKIN, 
                   IBO/IBF/WBA/WBC Middleweight World Champion
                 OSCAR DE LA HOYA, Chairman and CEO of Golden Boy Promotions
                 ICE CUBE, Hip-Hop Musician and Actor
                 BERNARD HOPKINS, 
                  Future Hall of Famer and Golden Boy Promotions Business Partner
                 TOM LOEFFLER, Promoter of Gennady Golovkin
                 JOSE "CHEPO" REYNOSO, Manager and Trainer of Canelo Alvarez
                 EDDY REYNOSO, Head Trainer of Canelo Alvarez
WHEN:    Tuesday, June 20, 2017
                  Press Arrival Time: 5:00 p.m. ET
                  Red Carpet Opens: 6:00 p.m. ET
                  Event Begins: 8:00 p.m. ET
WHERE: The Theater at Madison Square Garden
                  4 Pennsylvania Plaza, New York, NY 10001
                  Check-in: Chase Square at 32nd and 7th
                       Red Carpet: located at South VIP Entrance on 31st St. between 7th and 8th
WHAT:    Lineal Middleweight World Champion Canelo Alvarez 
                 (49-1-1, 34 KOs) and IBO/IBF/WBA/WBC Middleweight World Champion 
                 Gennady "GGG" Golovkin (37-0, 33 KOs) will host a press conference in
                 New York on Tuesday, June 20, ahead of their Sept.16 showdown at 
                 T-Mobile Arena in Las Vegas presented live by HBO Pay-Per-View®
FACTS:  Canelo vs. Golovkin is a 12-round fight for the middleweight championship
                 of the world presented by Golden Boy Promotions and GGG Promotions 
                 and sponsored by Tecate, BORN BOLD, Hennessy, Never Stop, Never Settle,
                 O'Reilly Auto Parts, Tsesnabank and Capital Holding. The event will take
                 place on Saturday, Sept. 16 at T-Mobile Arena and will be produced and
                 distributed live by HBO Pay-Per-View.®

WARD vs KOVALEV 2
SATURDAY, JUNE 17, MANDALAY BAY
LIVE ON PAY-PER-VIEW
Videos Leading Up to the Big Fight
Today's Presser – Kovalev abruptly Exits & Ward Responds
https://youtu.be/ECJdSEt6Qjg
1ST RElEASE – Kovalev Fight Week Roundtable
1ST RELEASE – Andre Ward Fight Week Roundtable
Ward Grand Arrival
Kovalev Grand Arrival
Kovalev & Ward on Fighting Inside
Kovalev Media Day Workout
Andre Ward Media Day Workout
Andre Ward Media Day Q & A
Kovalev Media Day Q & A
TEDDY ATLAS OUTLOOK and PREDICTION
As i look at this rematch between  Kovalev and Ward  the first  thing I  think of is timing, simply put  Wards was slightly off in their first match  due to inactivity he was a mila-second late pulling the trigger, which I believe  will be    different this time –    punches that just missed  will  find the mark  –   also on the side of Ward I believe he will be able  to find his rhythm  sooner in the fight and  he will have a healthy  amount of respect and awareness for Kovalev's right hand. I see Ward  feinting at the front door  to get the right hand out of the way then either coming in the side entrance or just countering in front after he eludes the right, also Ward will recognize that although  Kovalev's right is the danger point, it is his jab that  must set up its delivery so I think Ward will look to take Kovalev's jab out of  play  by  dominating with his own perhaps a little slip  of his head to either side with a sharp  jab will do the trick then once   he owns the jabbing war he will have easy access to the inside where he is just simply better suited to  be effective then Kovalev is.   As for Kovalev to win  the second time around  he must  do a better job of acting like the longer  taller guy and not just the more explosive guy in other words he must consistently control  range   and use both his jab and feet to do that. Ward comes in 4 inches then kovalev should  be back 7 inches make him earn his way in and make Ward take chances and  make him pay for every inch of real estate in that ring. If you are going to lose  make him beat you on the outside, not in the trenches; and finally when the moments is right throw 3  even perhaps 4 punch combos, instead of the 1  and 2  punch action you settled for in the first fight. Do more when  you can do more. In the end I see  a sharper and mentally more aware Ward winning a unanimous decision.
Ward vs. Kovalev 2: "The Rematch," a 12-round mega-fight for the WBO/IBF/WBA Light Heavyweight World Championships, is presented by Roc Nation Sports, Main Events, Andre Ward Promotions, Krusher Promotions and Corona Extra, sponsored by Mandalay Bay Resort and Casino, Jetlux, Life10 Water, Zappos and Powered by Monster. The championship event takes place Saturday, June 17 at the Mandalay Bay Events Center in Las Vegas and will be produced and distributed live by HBO Pay-Per-View® beginning at 9:00 p.m. ET/6:00 p.m. PT.
Tickets for Ward-Kovalev 2: "The Rematch" are available on axs.com and at the Mandalay Bay Events Center box office.
Andre Ward declares that outcome of this fight will leave no doubt
"I am looking forward to making a statement," said undipsuted light-heavyweight champion Andre Ward. "And removing any doubt that may be out there. Some of you [to the press] think I lost the fight, but you've got to look at the other side of the coin. There are a lot of people who are convinced I won it."
The thing is, though, when you have to explain something – then there lies the inherent problem. People absolutely thought he lost the first fight and no matter how many charts and calculations someone produces, the fight viewer's eyes seem to rule out anything and everything else.
Ward added, "I have learned not to care what so many think if the're wrong. I am not going to defend myself for winning that fight. I won it and that's that. And I will leave here on Sunday with everything I brought here – I'm talking about my championship belts."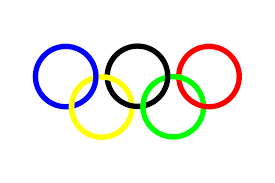 Death of Hein Verbruggen, IOC Honorary Member
June 15 – It is with great sadness that the International Olympic Committee (IOC) has learnt of the death of Hein Verbruggen, IOC Honorary Member in the Netherlands, at the age of 75.
A cycling fanatic and a true sports fan, Hein Verbruggen was President of the International Cycling Union (UCI) from 1991 to 2005. He also headed the SportAccord Convention from 2003 to 2013.
"Hein Verbruggen was a fearless fighter for his sport. Thanks to his great engagement and his management skills, he greatly contributed to the success of the Olympic Games Beijing 2008 as Chair of the Coordination Commission. For this he will be always remembered", said IOC President Thomas Bach.
Hein Verbruggen joined the IOC in 1996 and became an Honorary Member in 2008. He headed the Evaluation Commission for the Olympic Games 2008 (2001) and became Chairman of the Coordination Commission for Olympic Games Beijing 2008 (2001-2008). Verbruggen played an instrumental role in supporting the Organising Committee over the seven years of preparations, and hence contributed significantly to the success of the Games in Beijing.
He was also a member, as a representative of an International Federation, of the Evaluation Commission for the Olympic Games 2004 (1996-1997) and consequently sat at the Coordination Commission for the Olympic Games 2004 in Athens (1998-2001). Throughout his career at the IOC, he was a member of the following Commissions: Marketing (1997-2008), "IOC 2000" (1999), Olympic Truce (2000-2013) and IOC 2000 Reform Follow-up (2002), and was also Chair of the Board of Directors of Olympic Broadcasting Services S.A. (Switzerland) (2003-2014).
Verbruggen started his career in sales before running his own consultancy business. In 1979, he joined the board of the Fédération Internationale de Cyclisme Professionnel (FICP) before becoming Vice-President in 1982, and President in 1984.
He was a Board member of the Association of Summer Olympic International Federations (ASOIF) from 2000 to 2003, and represented the International Federations on the Foundation Board of the World Anti-Doping Agency (WADA) from 1999 to 2002. Verbruggen played an active role within the National Olympic Committee of the Netherlands; he was made an Honorary Member in 2008.
Verbruggen received a number of distinctions during the course of his career. He became an Officer in the Order of Orange Nassau; was made an Honorary Citizen of Beijing, People's Republic of China, in 2009; and was awarded the Olympic Order in 2010.
The IOC expresses its deepest sympathies to Hein Verbruggen's family. As a mark of respect the Olympic flag will be flown at half-mast at the IOC Headquarters.